Different airports have exquisitely beautiful hotels that one can relax in and have a good time. Most of these cool hotels are five stars and come packed with facilities such as well-stocked libraries, bars, and luxurious rooms, all to keep one busy and entertained during their stopovers, flight delays, and any other scenario that would require one to stay near the airport.
Originally, airport hotels were to offer accommodation for airline passengers and crews, but as time went by, they evolved into an essential convenience. Some major international hotels were founded or are owned by airline companies; for instance, Hilton International (TWA), Intercontinental (pan AM), and Westin (UAL) are involved, among others.
So, whichever airport you get stranded at, worry not, because the hospitality business has your back. Come with me as we explore some of these airports' cool hotels below.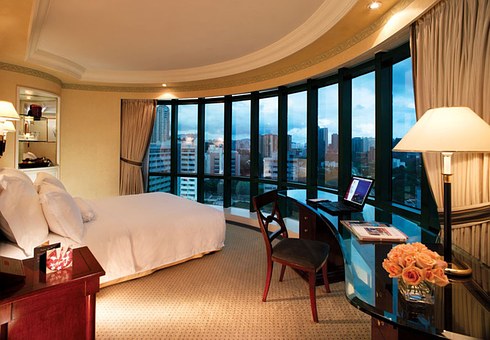 citizenM Paris Charles de Gaulle, Paris, France.
It is an exquisite five-star hotel located near Charles de Gaulle Airport. It's a beautiful crash pad that is more of a museum than a hotel. It has sleek, minimalist rooms that give you that feeling of a 'home-away-from-home'. Its coziest place, the Living Room, is well-fitted with huge, comfortable sofas, a fireplace, and a beautiful art collection is available for couples and lovebirds.
CitizenM hotel is also fully stocked with design books from the hip Amsterdam bookshop Mendo. The hotel rooms are spacious with wall-to-wall windows, ambient light, full-length mirrors, an XL king-size bed, and a high-pressure rain shower. All these and more are meant to make your stay at the hotel as comfortable and memorable as possible. The rooms also come fitted with free WiFi and provide the latest free movies.
Naumi Hotel Aukland Airport, Auckland, New Zealand
It is a colourful, quirky hotel that is designed with bold yet contemporary accents. The design is inspired by New Zealand's Tui bird. It offers luxury accommodation, given the stylish rooms that are surrounded by quiet gardens. It also has an Asian-influenced restaurant with an a la carte menu that is fully operational for 24 hours.
You cannot miss the real birds at the reception, which are a great marvel to the visitors. The hotel bar boasts of signature cocktails, house beer, and a wide range of snacks that go well with any drink of your choice. It has spacious rooms, sometimes called nests, that have private patios and smart flat-screen TVs with more than 60 satellite channels.
The hotel also offers Netflix services and free WiFi in all rooms. While at the hotel, relax and enjoy the luxurious services, as the front desk helps with your travel arrangements. Rentable GPS trackers come in handy by helping with the post-flight recovery. This is achieved by running and simple jogs along the nearby seafront.
Jumbo Stay, Stockholm, Sweden
Formerly known as Jumbo Hostel, this is a hostel situated inside a decommissioned 747-200 jetliner. It is a 15-minute walk from the Stockholm Airport main terminal. At first glance, it comes across as a jumbo jet, but in reality, it's a fully functional five-star hotel.
It has 33 rooms with four beds in each room, a conference room, and the famous Cockpit suite on the upper deck that comes with large buttons and switches. All rooms are fitted with a flat-screen TV that guests use to follow up on departure times for all flights. Free WiFi is also available in the rooms. All rooms share a toilet and shower in the corridor apart from the cockpit suite, Black Box Suite, and a single person room that has their own. The exciting bit is the staff uniform that is cabin crew-inspired and convenience kits that include luggage straps inscribed with Jumbo Stay logos.
Conclusion
Gone are the days when airport hotels were for airline staff only. Now, people use these facilities to beat traffic, especially for passengers that need to hit conference facilities and changing flights. Also, in case of a flight cancellation, these excellent accommodation facilities and cool hotels have your back. Now go on and enjoy your trips.