As wise travelers, we tend to look for comfortable yet budget-friendly, amazing hotels where we can rest after a day of exploring without breaking the bank.
But sometimes it's nice to simply spend a day or two in a hotel that not only offers a comfortable stay but also a memorable and amazing experience.
There are a number of hotels around the world that are not only visited for the accommodation and food... Some are just so beautifully and artistically built that they become a tourist destination in themselves!
So to get straight to the point, here are 10 of the world's most amazing hotels that are worth a visit at least once in your lifetime!
10 Amazing Hotels Around The World That Are Worth A Spot On Your Bucket List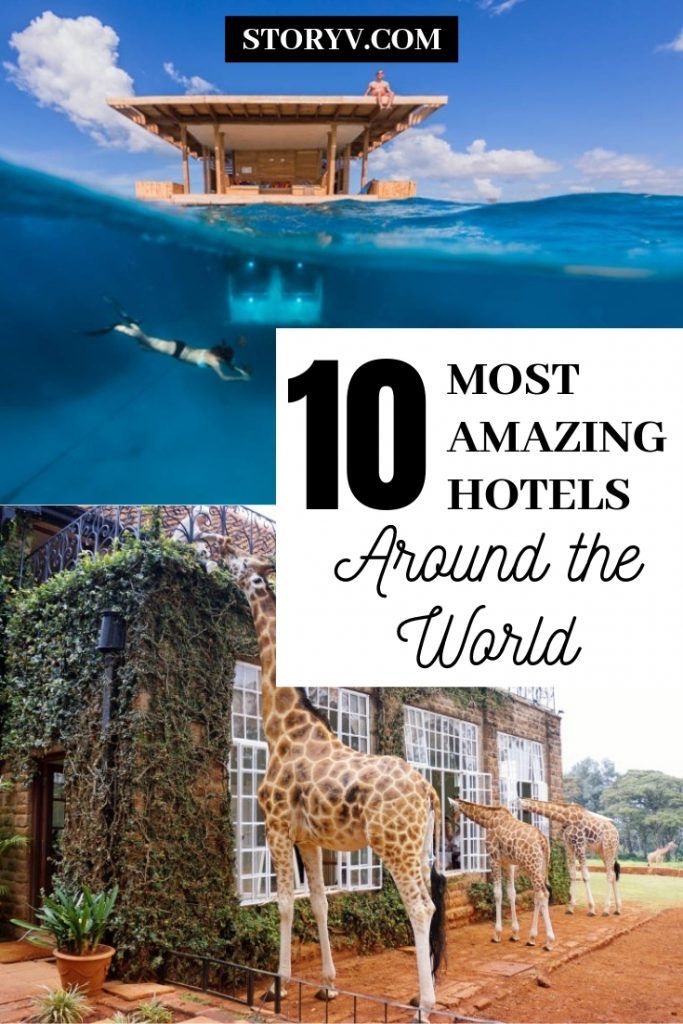 Relax and create wonderful memories by staying at one of these 10 most amazing hotels around the world - guaranteed to WOW you!
1. The Mantra Resort, Pemba Island, Tanzania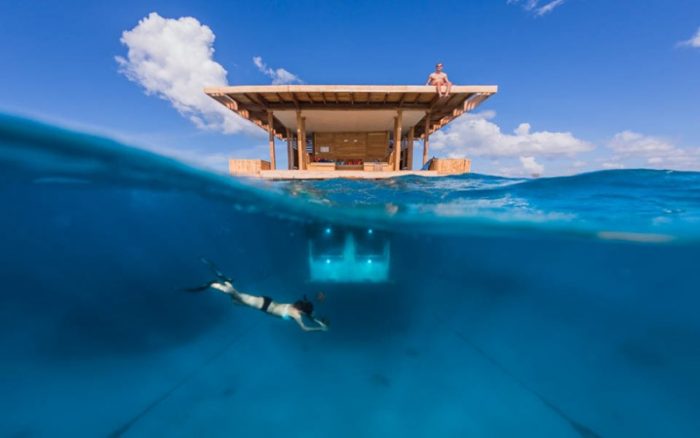 This is The Mantra Resort in Pemba Island, Tanzania and it is amazing. It's a remote and luxurious hotel that's not only famous for its good food and superior service... It's also famous for its underwater room that allows guests to witness and enjoy the rich marine life of the Indian Ocean from the comfort of their own bed!
Click here to check prices at The Mantra Resort, Tanzania
2. Giraffe Manor, Nairobi, Kenya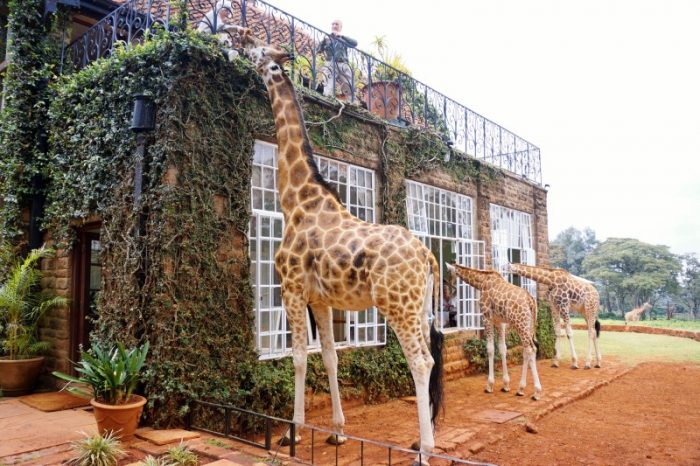 The Giraffe Manor is located within 140 acres of indigenous forest in Nairobi, Kenya. Aside from its appealing design, this exclusive boutique hotel is also a well-loved tourist destination as it offers a fascinating hotel experience - a close encounter with giraffes! This hotel is a favorite spot for Rothschild Giraffes who poke their heads through the hotel windows in the morning and evening, hoping for a treat before retreating to their forest sanctuary.
Click here to check prices at Giraffe Manor, Kenya
3. Ashford Castle, Cong, Ireland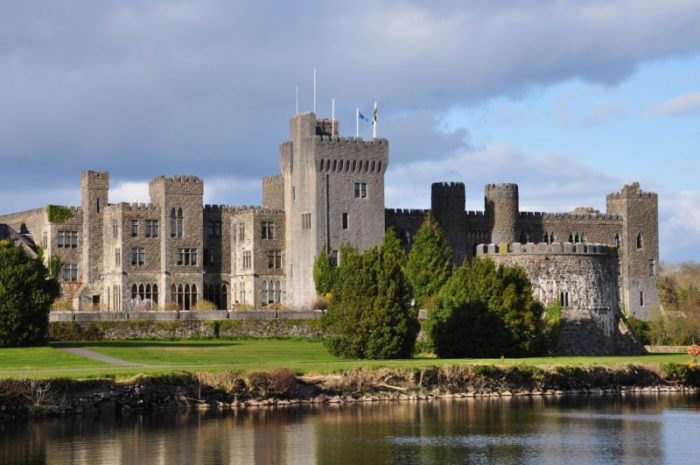 Experience what it's like to live in a castle, even if it's just for a day, at Ashford Castle in Cong, Ireland. This 13th century castle is located on 350 acres of land and allows tourists to live out all of their royal fantasies. Over the years, the hotel has hosted some of the world's most famous personalities like King George V, Oscar Wilde, John Lennon, George Harrison, US President Ronald Reagan, Brad Pitt and more.
Click here to check prices at Ashford Castle, Ireland
4. Burj Al Arab Jumeirah, Dubai, UAE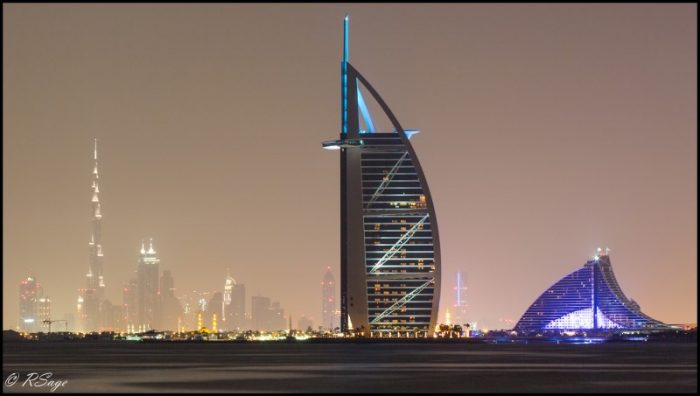 The Burj Al Arab is a luxury hotel located in Dubai, United Arab Emirates. It is the fifth tallest hotel in the world and is shaped and designed like a ship sail. Tourists erroneously describe this hotel as "the world's only seven-star hotel" for its over-the-top luxury and service. Inside the hotel are swimming pools, restaurants and bars, a private beach, personal butler service, and an opportunity to use a gold iPad during your stay.
Click here to check prices at the Burj Al Arab, Dubai
5. The Shangri-La Hotel, Paris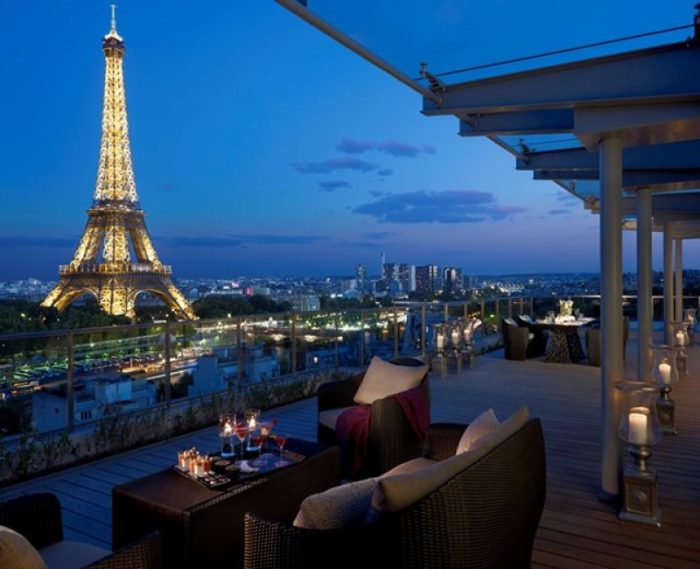 Be amazed at the impressive architecture from the end of the 19th century in one of the listed "Monuments Historiques" in Paris, The Shangri-La Hotel. Here, you can experience Asian hospitality and French art de viver. Plus, get an Instagram ready view of the Eiffel Tower and other famous monuments in the city. Not to mention, this hotel is highly praised for its luxurious hotel service and offerings.
Click here to check prices at The Shangri-La Hotel, Paris
6. Treehotel, Harads, Sweden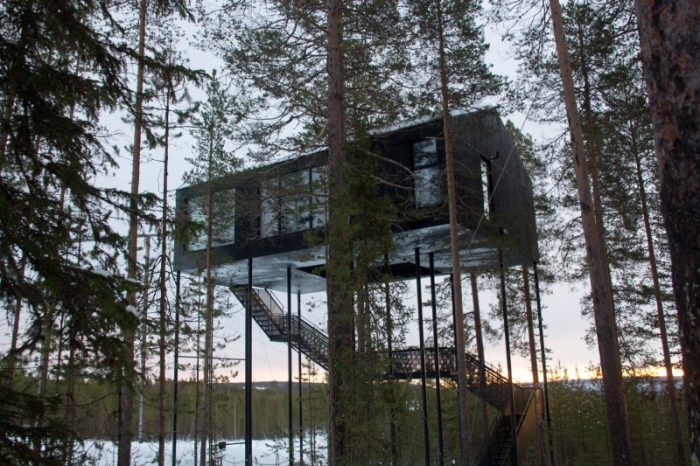 Experience what it's like to be a child again when you stay at Treehotel in Harads, Sweden. Here, you can witness modern and creative takes on the tree house, which are open for the public to stay in. The hotel is composed of three rooms located in a tall pine forest suspended 4-6 meters above the ground. And because these are treehouses, the only way to get up is by a ramp, a bridge or an electric stair.
Click here to check prices at Treehotel, Sweden
7. Fogo Island Inn, Newfoundland, Canada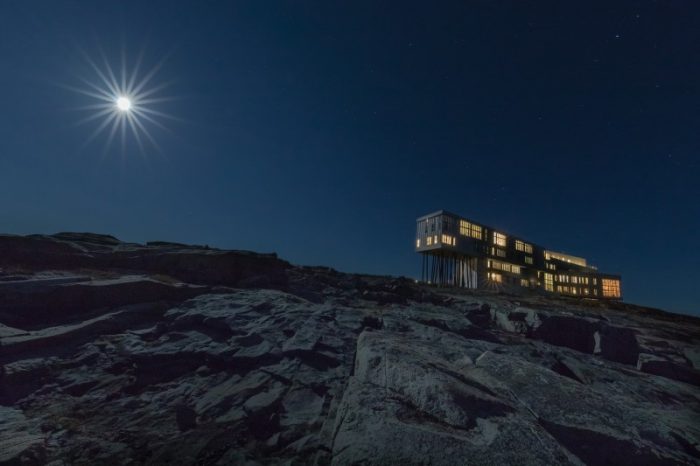 Fogo Island Inn is a remote hotel located in Newfoundland, Canada. The hotel showcases the richness of the island's locality and also displays a modern take on the Atlantic Canadian outport architecture. The inn is filled with furniture and other household materials which were handcrafted by the locals. There is also an award-winning restaurant on site with a library and an art gallery.
Click here to check prices at Fogo Island Inn, Canada
8. Hotel Kakslauttanen, Saariselkä, Finland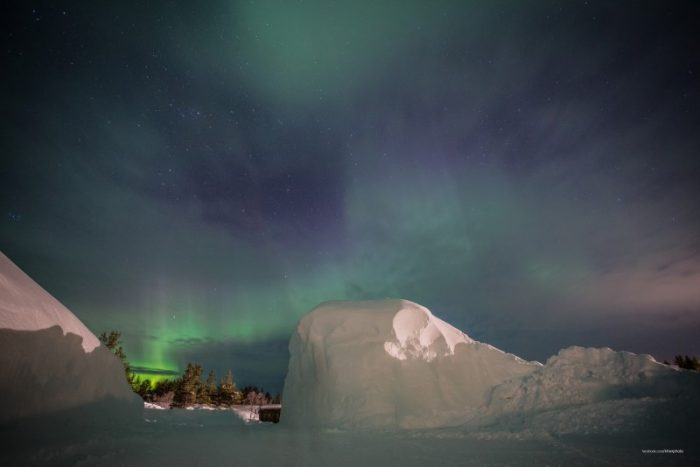 Situated 155 miles north of the Arctic Circle, Hotel Kakslauttanen is one of the best places in the world to see the magical glow of the Northern Lights. This hotel is also famous for its glass igloos, rustic log cabins, and its complete Santa's Home. Also offering a wide range of facilities to help guests enjoy and endure the freezing cold, you can enjoy a sauna, ski in/out facilities and a comfortable room with bathroom and kitchenette.
Click here to check prices at Hotel Kakslauttanen, Finland
9. Ladera Resort, Soufriere, St. Lucia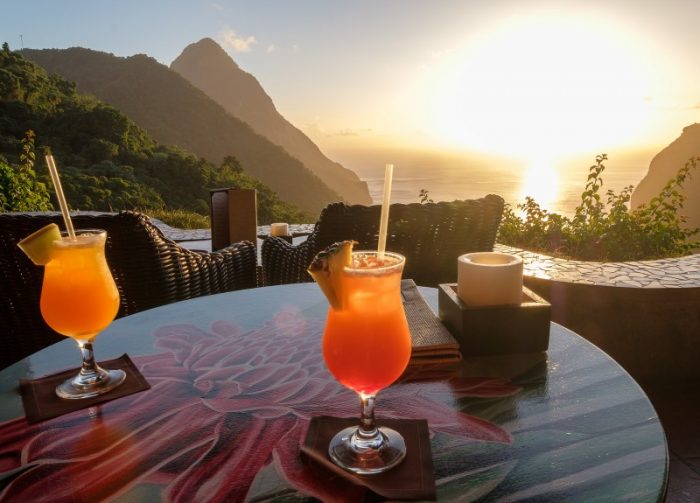 Ladera Resort is the only resort situated on a UNESCO World Heritage site, The Piton Mountains. It is also one of Soufrière's oldest and most famous cocoa plantations. Aside from being eco-friendly, this unique and luxurious resort also offers breath-taking and relaxing views of the natural beauty around it.
Click here to check prices at Ladera Resort, St. Lucia
10. Conrad Maldives Rangali Island, Maldives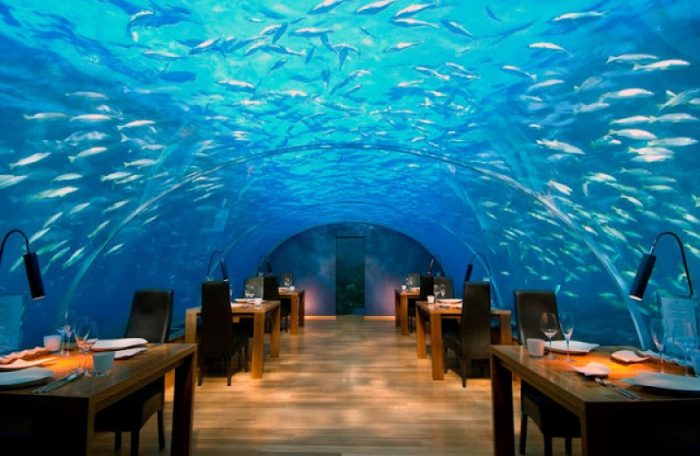 Conrad Maldives Rangali Island is one of the world's most amazing hotels to visit because of its world-class service and must-experience amenities. In particular, its one of a kind underwater Ithaa Restaurant and two overwater spas are worth the visit alone. The location of the hotel is also something tourists find unique as it is spread across 2 separate islands connected by a bridge.
Click here to check prices at Conrad Maldives Rangali Island, Maldives
Which hotel will you book for an amazing getaway?
Aren't you intrigued to know how it feels to stay in one of these incredible hotels, even just for a night? I know you have a favorite already! Well, you better get ready and plan ahead, because unforgettable memories that you'll treasure throughout your lifetime await! Enjoy your stay in one of the world's most amazing hotels!