They say that the best way to travel is to travel alone. Call it for the purpose of self indulgence, self journey or otherwise, solo travel is sure to change the way you feel about traveling in a lot of ways.
One thing with solo travel is that you get to set the pace of your journey. You go wherever you want to, whenever you want to and however you want to.
Obviously there are concerns regarding solo travel as well when it comes to safety, especially when you don't have anyone watching your back. But that shouldn't be much of a concern if you're a little prepared.
My solo trip to London happened in September of 2014. It was a decision I took no time making and I'm so glad I went for it.
Even today, three years later, when I think about London, every memory walks me through the city's beautiful, resplendent streets.
No matter how intimidating my first solo travel experience was, I can say it was worth every moment spent in London.
Going by the way I'm describing, you can easily say that I have a never ending love for the city. And that's absolutely true.
Solo travel in London is an adventure like no other, and I learned a lot during my experience, so here are 5 of the my top tips for anyone planning to do the same…
Solo Travel In London: My Top 5 Tips For Anyone Planning A Trip To The Beautiful Mega City Alone…
But before we get to them, don't forget to check out our 20 reasons to travel to London for a burst of London travel inspiration!
1. Oyster Card Is An Absolute Must
This has got to be my top tip for solo travel in London. You can absolutely not do without an Oyster card in London.
Taking a tube (the London Underground) in London is the easiest way to get from one stop to the other. Yes there are other alternatives as well but when it comes to solo travel in London, you want to make sure you're getting from A to B safely.
When you have the tube map with you, you'll know exactly where your destination is. You can get these tube maps for free at the tube stations.
Yes, traveling via tube can be confusing, but check out how you can easily travel the London tube in a step-by-step guide here – Travel tips for London tube.
To get your Oyster Card, visit the Transport for London website.

2. London Weather Is Not Your Friend, So Pack Accordingly
If there's anything unpredictable about London, it's the weather. While you cannot deny the fact that London is a beautiful city, the London weather can really dull your plans for the day at times.
Leaving your accommodation without an umbrella wouldn't be the wisest thing to do. One minute you'll look out the window and it'll be nice and sunny and the next, a downpour with blue skies nowhere to be seen.
Yes it gets that unpredictable. So whenever you plan to head out, it's always better to carry an umbrella and a pair of flip-flops or rain boots.
Another word of advice – pack clothes that can be layered well. In case it gets cold and windy, a good scarf always does the trick. And trust me when I say you'll only need it for a few hours because the weather will change again.

3. Go Where Londoners Go On The Weekends
Solo travel in London may lead you down the route of only going to touristy places and doing downright touristy things.
For a more unique travel experience (and to save some money) a better option would be to discover where the Londoners go for their much needed break.
Case in point is Brighton and Eastbourne. Both of these places, in the southeast of England, are the go-to (rocky) beach destinations for most Londoners when they hope to find peace from the madness of the city.
Only about an hour's train ride from London, you can book your ticket on Thetrainline.com. If you pre-book it, you might get really cheap fares as well.
You can visit each of these popular British destinations in a day trip, but if you're planning to stay for a bit longer, check out all these things you should do in Brighton and in Eastbourne.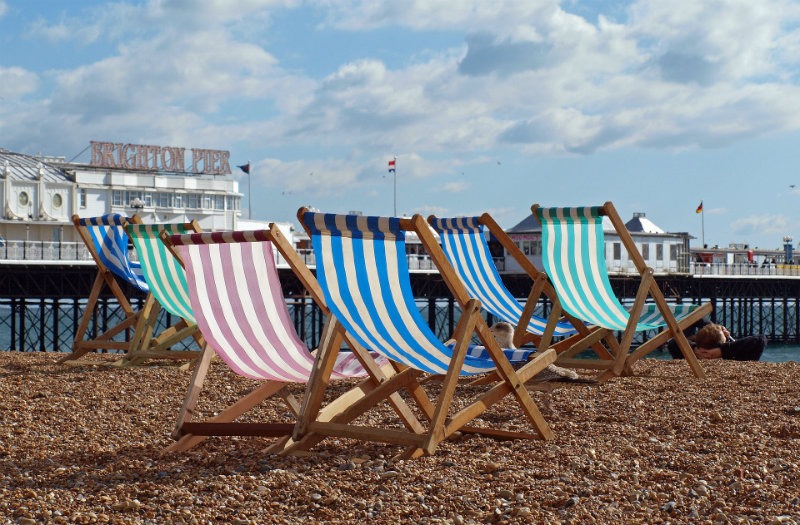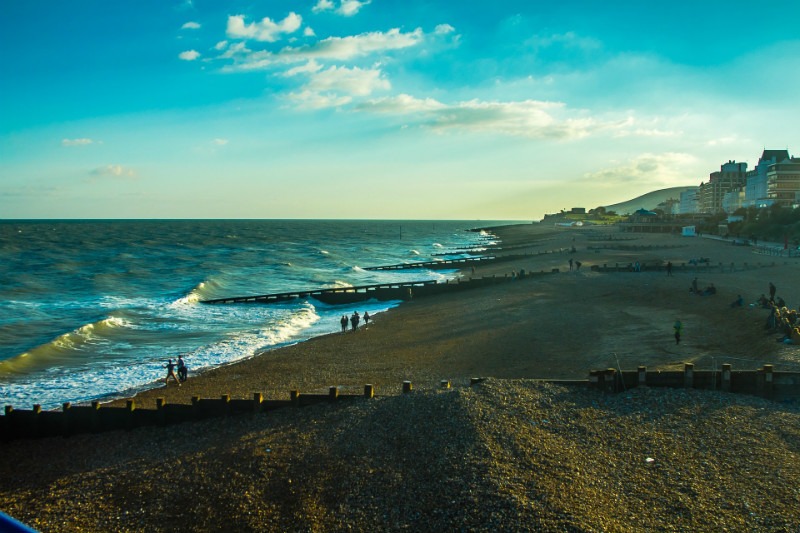 4. Hire A London Bike
The best way to explore the magical city of London is not on a tube or bus but (in my personal experience) a bike. If you are 14 years of age or older, these bikes are readily available for you.
In case you're looking at saving money as well while traveling in London, then renting a bike will come in handy. The cheapest you can rent these bikes for is 2 GBP for 24 hours. Isn't that a deal?
There are more than 750 docking stations in and around London so you shouldn't have any problem looking for one.
Visit Transport for London if you want to know how you can hire these bikes and how you'll be charged.
Also on the website are some hidden gem leisure routes for cyclists. There's nothing better than a resource like this, especially if you're traveling solo through the city.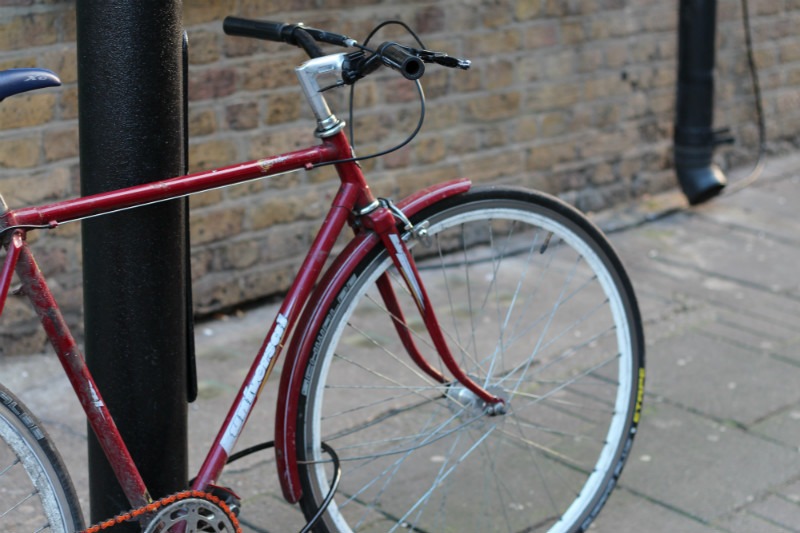 5. Stay In The Cheaper Areas Of London To Save Money
I booked my accommodation in London through Airbnb and I was glad I did.
One, I stayed with an English family who gave me good insights into the city and some helpful travel advice. Two, the accommodation was in East London (Bethnal Green) which was way cheaper than Central London.
Yes, you have the option of staying in a youth hostel as well but from a solo travel in London safety point of view I thought it was best if I stayed with a family, not to mention, it's more comfortable.
If you want to save money on accommodation while traveling solo in London, I'd recommend booking through Airbnb and searching for a place outside of the city centre.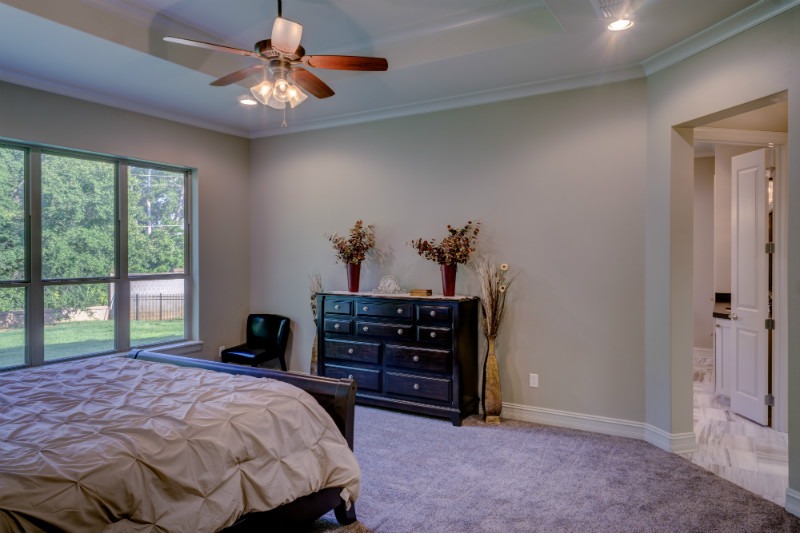 So based on my personal experience, these are my top 5 tips for solo travel in London. Keep in mind that you have to be extremely vigilant when you are traveling alone, but also remember to have fun while you're at it!
For a whole lot more helpful tips on visiting London, don't leave without checking out our hugely popular blog post, 40 Quick London Travel Tips You Need To Know Before Visiting.
Are you considering solo travel in London anytime soon? If you have any questions for me feel free to ask. If you've already been to London, what travel tips do you have for a solo traveler? Comment below…
Save our tips for solo travel in London on Pinterest >>