If you are thinking about visiting Brazil you might want to do a bit of background research first. Here are 21 things you should know before you visit Brazil (written from a tourist/gringo perspective).
What To Know Before Going To Brazil: 21 Tips
I recommend keeping this post for future referral… Pin this image on Pinterest >>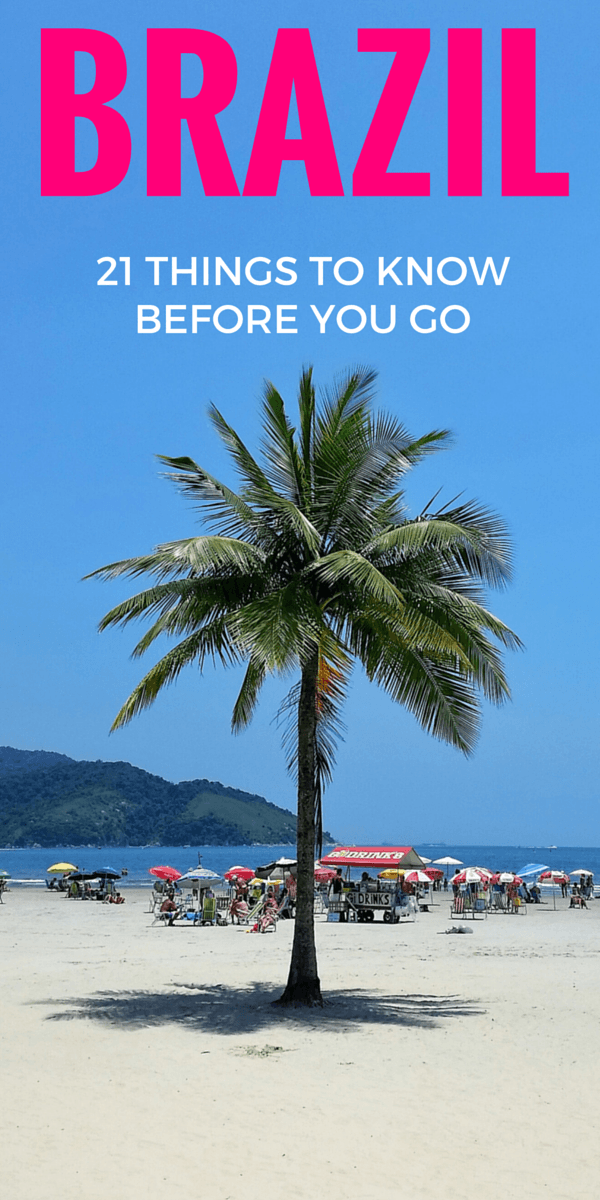 1. You may need a tourist visa before you visit Brazil
As an Australian, I had to fill out a visa application form (which I accessed online) and send it to the Brazilian Embassy in Canberra along with supporting documentation.
Check this site to find out if you need to apply for a Brazilian tourist visa.
If so, you will have to provide details about your itinerary, accommodation and how much money you have to support yourself along with your form of payment.
I think I paid around $45 via post office cheque.
2. Brazil is massive and so diverse, you'll need at least a month to see it properly
Before arriving in Brazil make sure you take into account how big it actually is and how long it takes to travel from destination to destination.
It took us a month to see the state of Rio de Janeiro alone (and we didn't even see all of it).
Also, from north to south and east to west, environments and climates change quite dramatically.
Be prepared for cooler climates in the southwest and a lot of humidity in the north.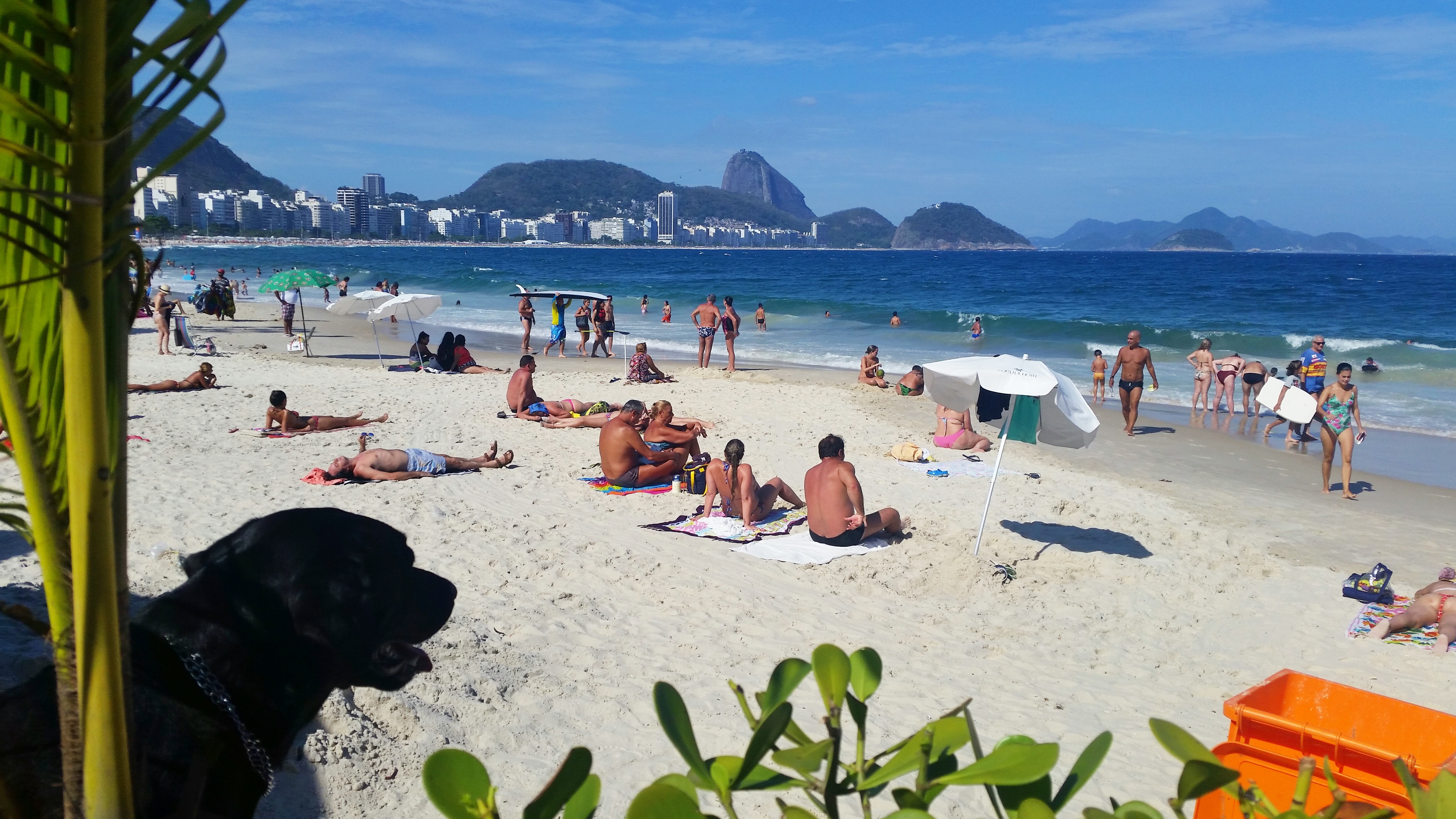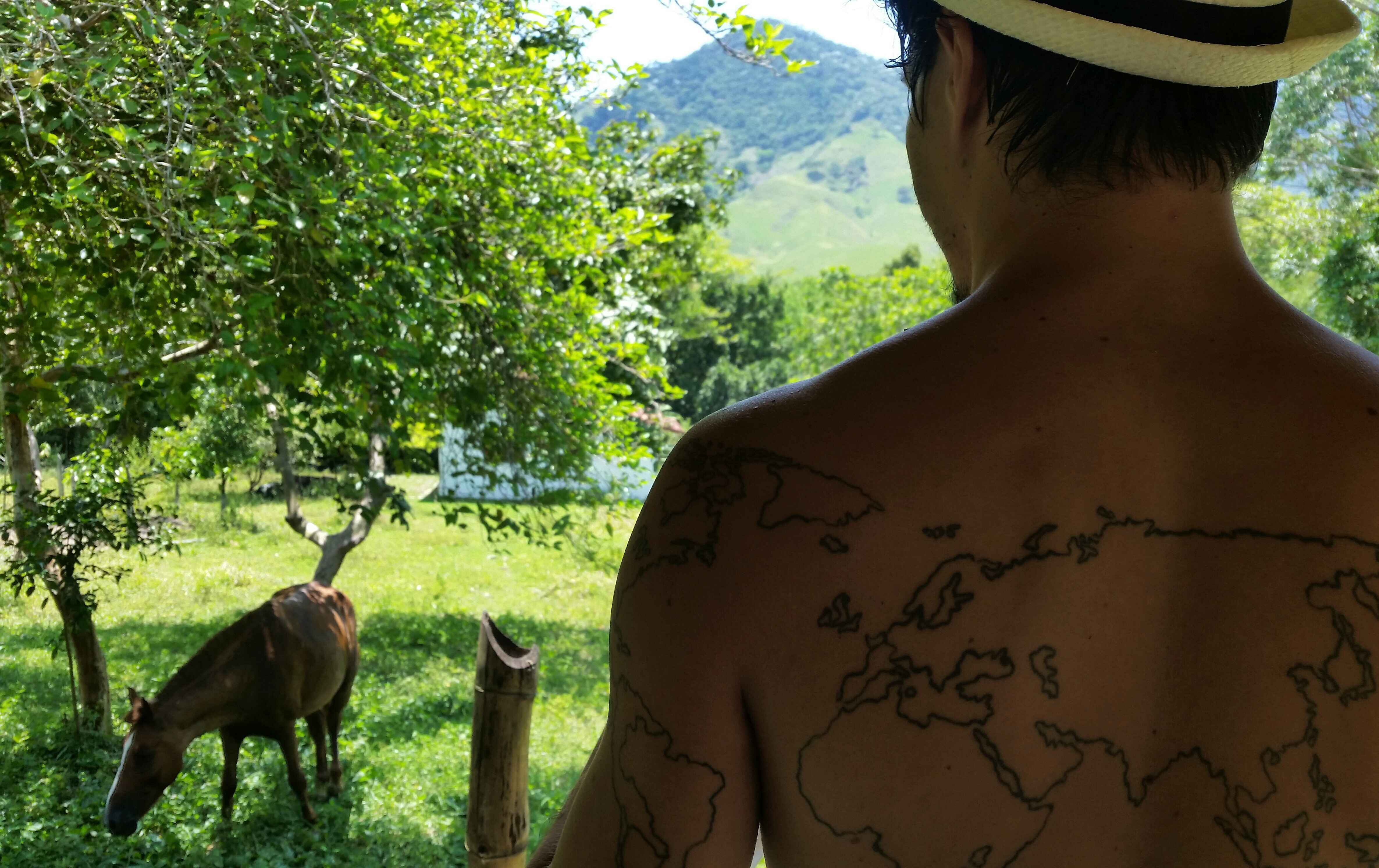 3. Religion is an important part of culture in Brazil
Much like Buddhism is a significant aspect of culture in countries like Thailand, Laos and Cambodia, Christianity is a huge part of culture in Brazil.
In fact, over 80% of the population in Brazil belong to the Roman Catholic church.
Just keep this in mind when you travel to Brazil because this is their culture and it should be respected just like we respect religions we are less knowledgeable about throughout other parts of the world.
4. Brazilian people are generally very out-going and talkative
Brazilian people are definitely the loudest people I have met but they are also very generous and loving.
Often I hear people (including Dan) speaking on the telephone and it sounds like they are having a full on argument, but most of the time it's nothing of the sort…
They are just very enthusiastic and get excited easily!
Older women also tend to make you eat… a lot.
5. Beans and rice are the staple ingredients in most meals
Just because Brazil seems exotic, don't expect to try too many crazy flavours or spicy foods.
While the food is delicious, most meals generally consist of meat, beans (feijão), Brazilian style rice and sometimes salad.
Brazilians love to barbecue (churrasco) and often spend whole afternoons sharing around and slowly eating different meats on social occasions.
To have a true Brazilian culinary experience I have heard that the best places to go are in the northeast.
There also happens to be a huge Japanese influence in Brazil after a large mass of people escaped from Japan during World War II, so if you love Japanese food, Brazil knows how it's done.
Temaki, a Brazilian take on Japanese food, is like one big sushi roll in the shape of a cone and filled to the brim with rice and your choice of fish – don't leave Brazil without trying one (or two, or ten).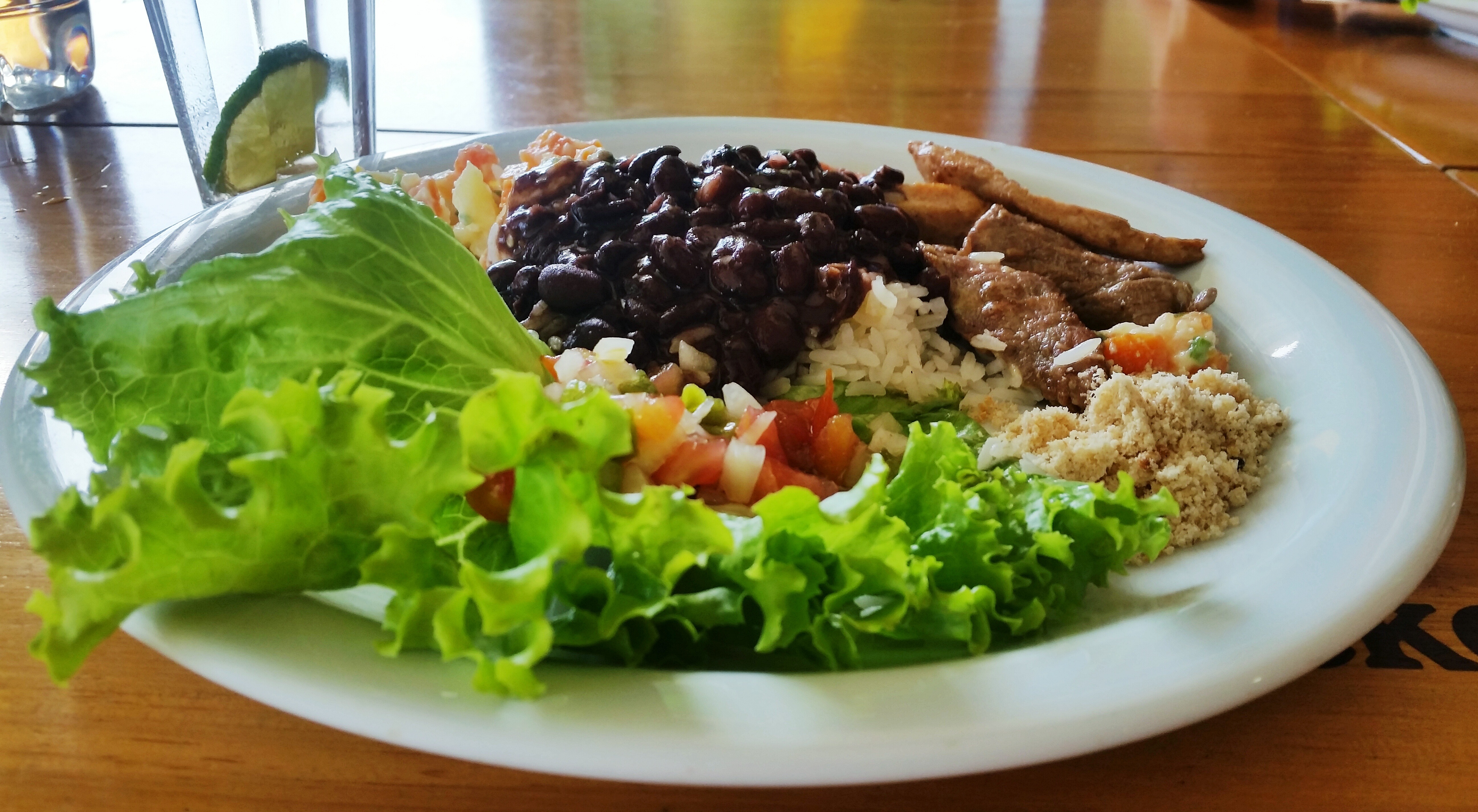 6. English isn't all that widely spoken
If you visit Brazil after traveling in places like Southeast Asia and Western Europe you might get a bit of a shock.
Communicating in English isn't going to be as easy and you will have to make an effort to learn some Portuguese (and sign language).
Oh yeah, that's right… They speak Portuguese in Brazil, not Spanish, like many people think for some reason.
7. Brazil loves coffee (of the filtered sort)
Every household I've been into in Brazil so far has had some sort of thermal filled with coffee sat on the kitchen table waiting to be sipped on over a slice of cake (another thing they love).
Even some supermarkets have them, just in case customers feel withdrawal symptoms coming on halfway through their weekly grocery shop.
It's nothing fancy, just plain old filtered coffee, but they love it.
Don't expect to find a well made cappuccino in too many places though.
8. The seat-belt rule isn't particularly obliged to
Jumping into the backseat of the car and being the first to buckle up my seat-belt seems hilarious to my Brazilian friends.
Apparently no-one wears seat-belts in the backseat here?
Honestly, I feel naked without having one strapped across me, not to mention, seat-belts save lives people!
It is still a law to wear seat-belts in Brazil however, so buckle up, whether they laugh at you or not.
9. Catching the bus often turns into a full-on whirlwind adventure
I swear bus drivers in Brazil think they're Formula One racers.
Not all of them, but most. Nearly every bus we jumped on in Rio turned into what felt like a rally race all the way to our next stop.
They also pile as many people on the buses as possible (like 3 times the seated amount), which makes it rather uncomfortable when you're getting thrown from one side of the bus to the other.
If you do happen to find a seat, make sure you stand up and let young, elderly and pregnant people sit down when it's necessary.
The yellow seats are also specifically for these people and are not to be sat on in any other case.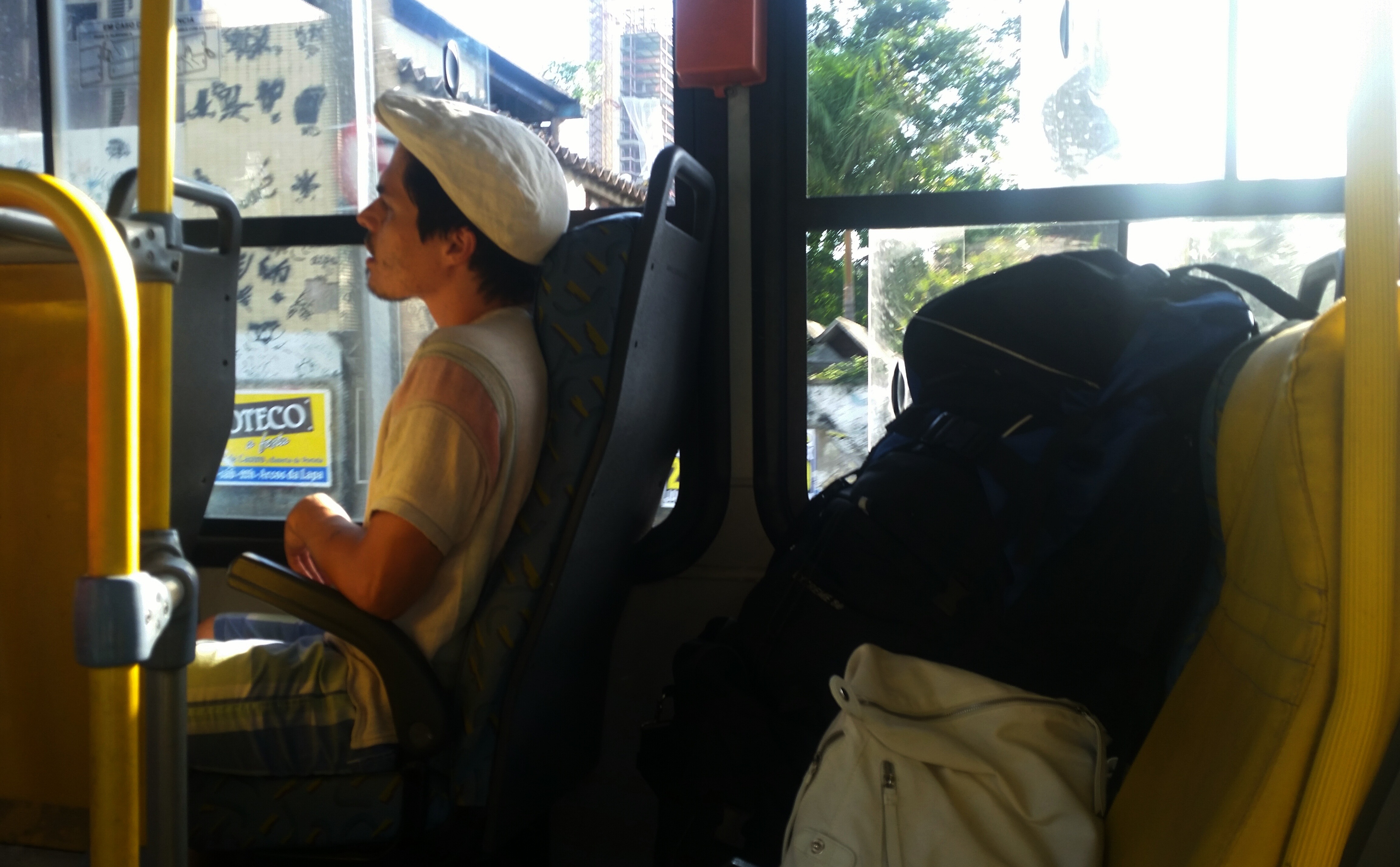 10. Electricity… the voltage varies from state to state
For some reason, the electricity voltage changes from state to state in Brazil, which can make it quite confusing and annoying.
I come from Australia where the voltage is 220-240V/50Hz so while all of my electronics ran at half the power in Curitiba (where the voltage is 110-127V/60Hz), they then ran at a higher power in Brasilia (where the voltage is 220-240V/60Hz).
Be careful because you could end up blowing up all of your electronics!
It would be very handy to purchase a universal adapter and converter kit before arriving.
Here is a helpful graphic: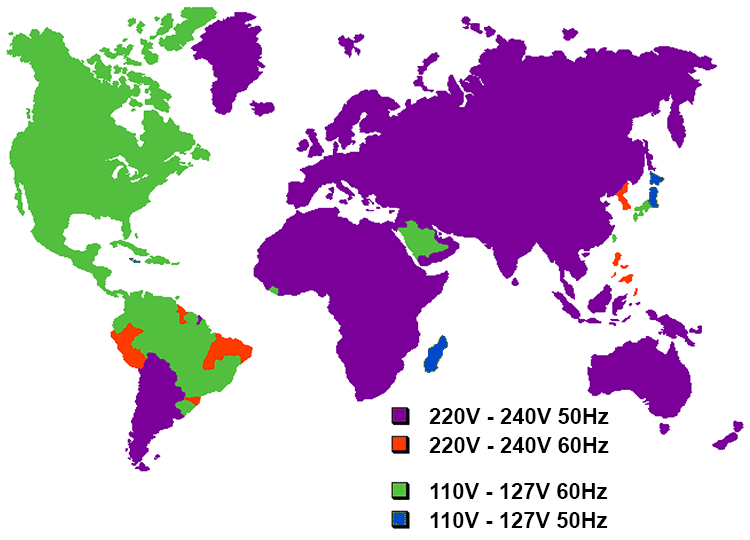 11. Brazil can be expensive
Brazil is not as cheap as you might be expecting.
A bed in an average hostel dorm will probably cost you around $12 – $15 per night and supermarkets work out to be almost as expensive as the one's in Australia or the UK.
Also, anything like clothing, electronics or beauty products that are imported into Brazil are taxed heavily, sometimes making it more expensive to purchase goods than in countries like the United States.
Local bus fares are around $1.50 and a taxi might cost you $20 for a half an hour (or a bit less).
12. There's a fine line between rich and poor in Brazil
You might have read about or seen pictures of the fine line between poverty and wealth in Brazil, perhaps you've even seen this one from São Paulo: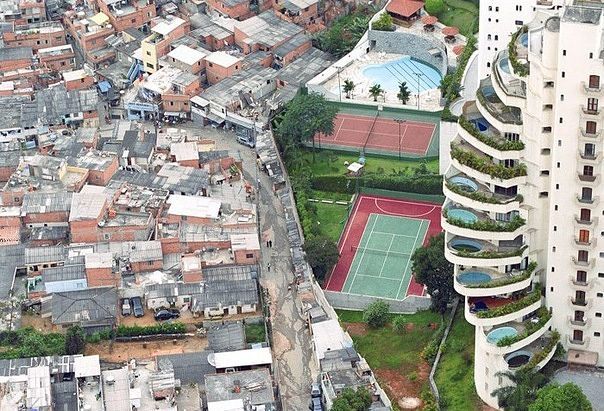 It's true and you see it everywhere in Brazil.
Even when we stayed in Chapéu Mangueira, a favela located on the hill behind the beaches of Copacabana and Leme, we were literally able to see into the expensive hotels below us.
And if you walk 5 minutes outside of a favela, it is quite common to stumble across a block of million dollar apartments.
13. A 10% service charge is usually included in restaurant bills
While in many countries the amount you tip is optional, a 10% service charge is normally included on the bill in Brazil.
However, by law, you can still choose not to pay this if you weren't satisfied with the service.
14. The best time to visit Brazil is March – November
During the months of March through to November, the temperature in Brazil is slightly cooler and less humid.
During the months of December through to the end of February Brazil receives a lot of heavy rain.
Apparently it rains almost every New Years Eve in Rio de Janeiro but only in short episodes.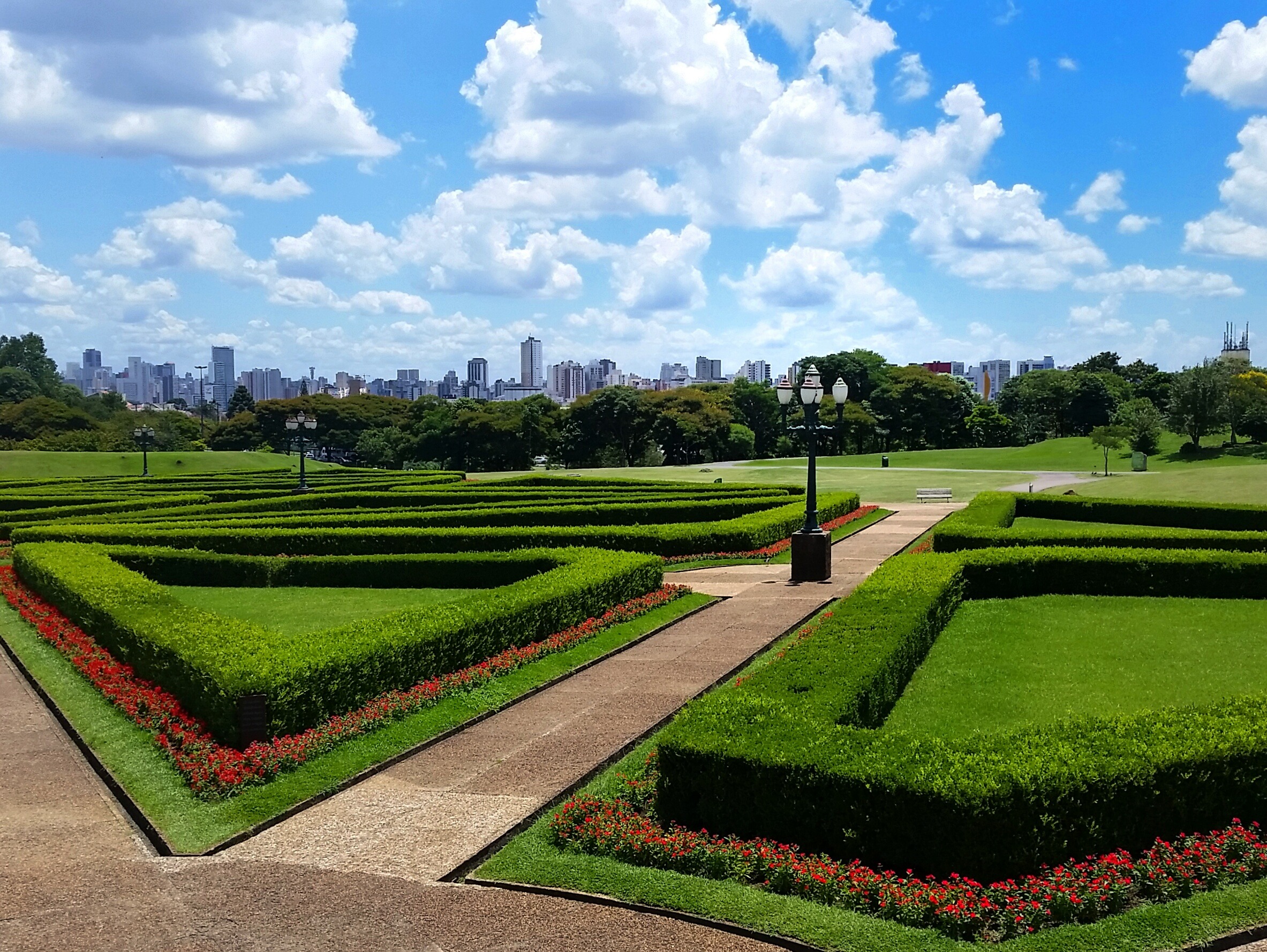 15. There are mosquito's – bring repellent
If you're like me, a delicious treat for mosquito's, then you'll need to keep mosquito repellent on you, particularly at sunset and during the night.
Apparently, if you head into the Amazon, where it's very humid almost all year round, the mosquito's are a huge problem.
We knew someone who did a survival style trip through the Amazon for two weeks, sleeping in rain flooded hammocks by night.
There was one particular night where he woke up to his back itching like crazy so he swiped his hand down the back of his hammock only to find hundreds of mosquito's feasting on him!
16. Some favelas are safe for tourists to enter
If you do your research beforehand, you'll find notice that some of the favelas, particularly in the region of Rio de Janeiro are now fully pacified with the introduction of Pacifying Police Units and social services programs.
This means that many now have a lower crime rate and are safer to enter.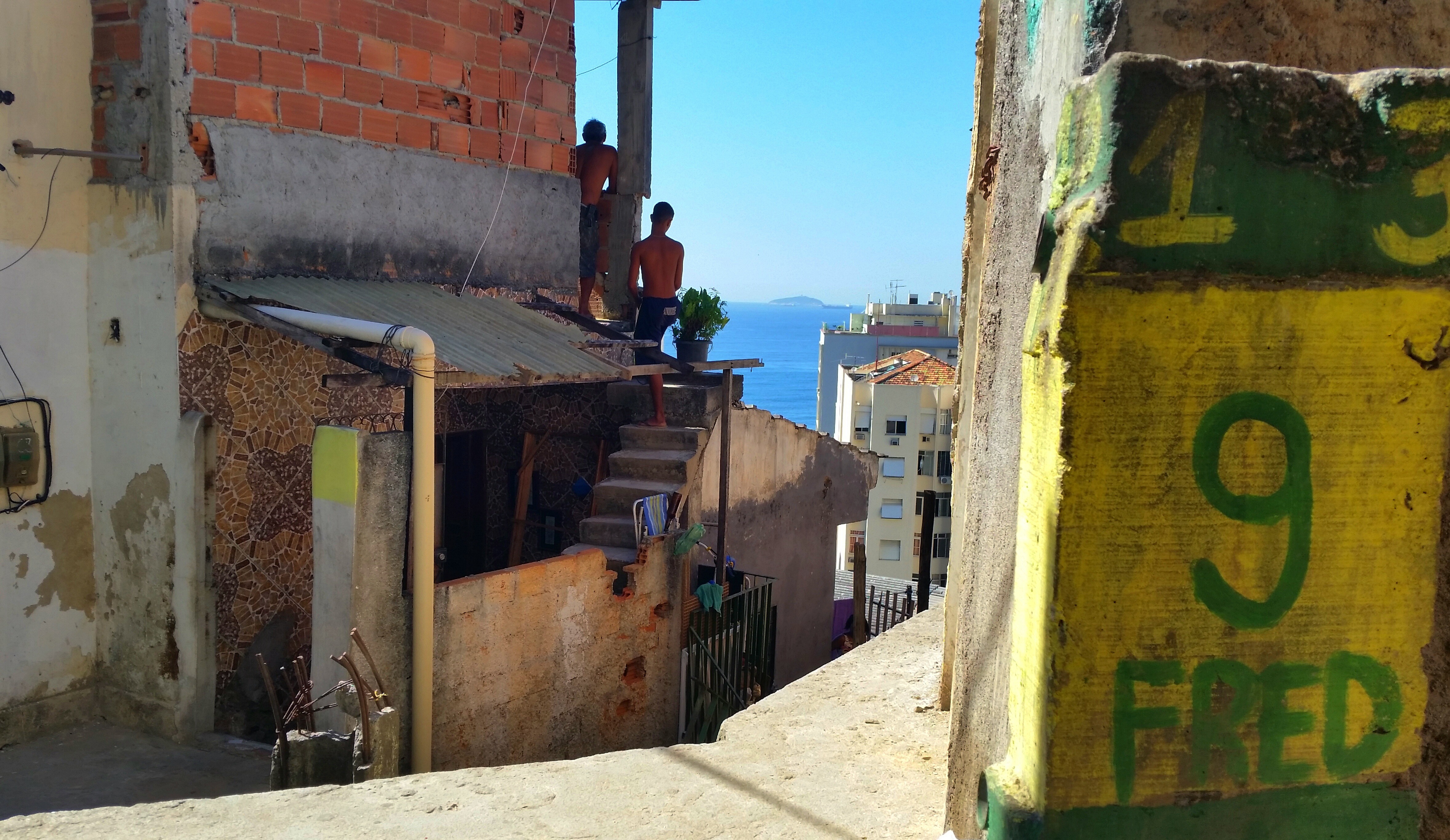 17. Brazil is home to some of the best beaches in the world
Of course you have the iconic beaches of Copacabana and Ipanema in Rio de Janeiro but it gets a lot better than that.
Head down to the south and you have Florianopolis, a city comprising of 42 beaches and plenty of amazing surf spots.
And then you have the northeast, where parts of it look identical to the Caribbean.
Need I say more?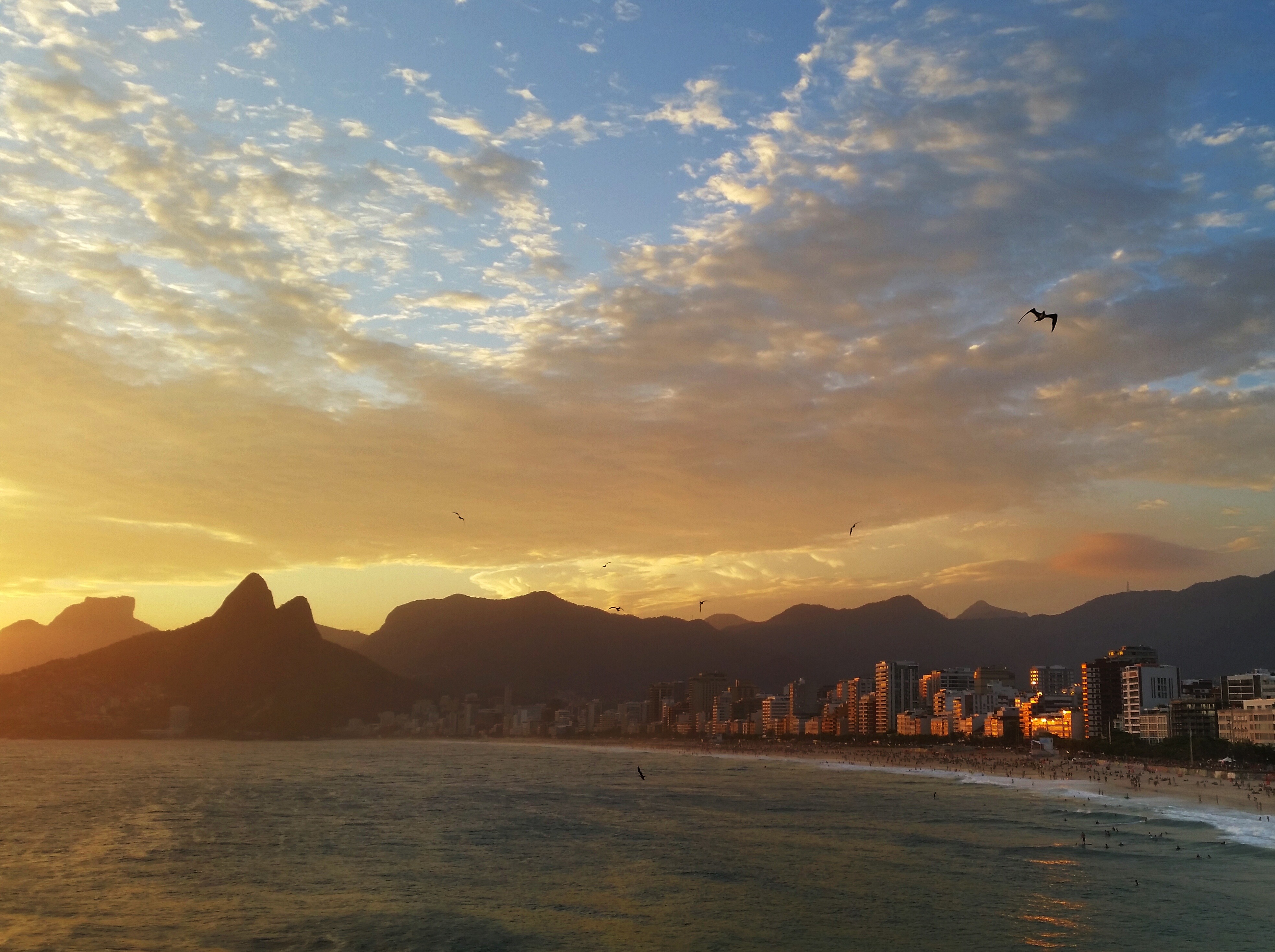 18. A welcome and goodbye kiss on the cheek is a normal social custom
It is quite normal for someone you barely know to greet you with a kiss on the cheek in Brazil.
After a while you get used to it and find yourself kissing everyone you meet, although apparently there are still a few guidelines on who and who not to kiss (I haven't figured that one out yet).
If you're heading to Rio, they tend to kiss twice (one on each cheek) and if you're a man greeting another man, a handshake and a tap on the shoulder will do.
19. Brazil has one of the most varied and diverse cultures
Brazil is a bubbling hotpot consisting of many different nationalities which makes Brazilian culture very unique and complex.
Over 50% of the population are white, composing of Europeans (Portuguese, Italian, German, etc) who have been settling in Brazil for centuries bringing innovation, ideas and belief systems that have shaped what Brazil is today.
40% of the population are mixed and 10% are black, as a result of the African migrants who were brought to Brazil as slaves.
The national language spoken is Portuguese (although there are still some indigenous people and immigrants who speak in their own tongue) and Samba is the "national rhythm".
20. You are a gringo
The word for tourist or foreigner in Brazil is "gringo" or "gringa" for females.
You will probably hear people calling you a gringo while travelling in Brazil but don't take offense to it, it's nothing personal!
21. Brazil is an incredible country – prepare to be in awe most of the time
With it's strong European and African influence, Brazil is colourful, quirky and vibrant, not to mention the unbelievable natural beauty.
Brazil really has it all – stunning beaches, breathtaking waterfalls, unique desert landscapes and the world's largest tropical rainforest.
What more could you ask for?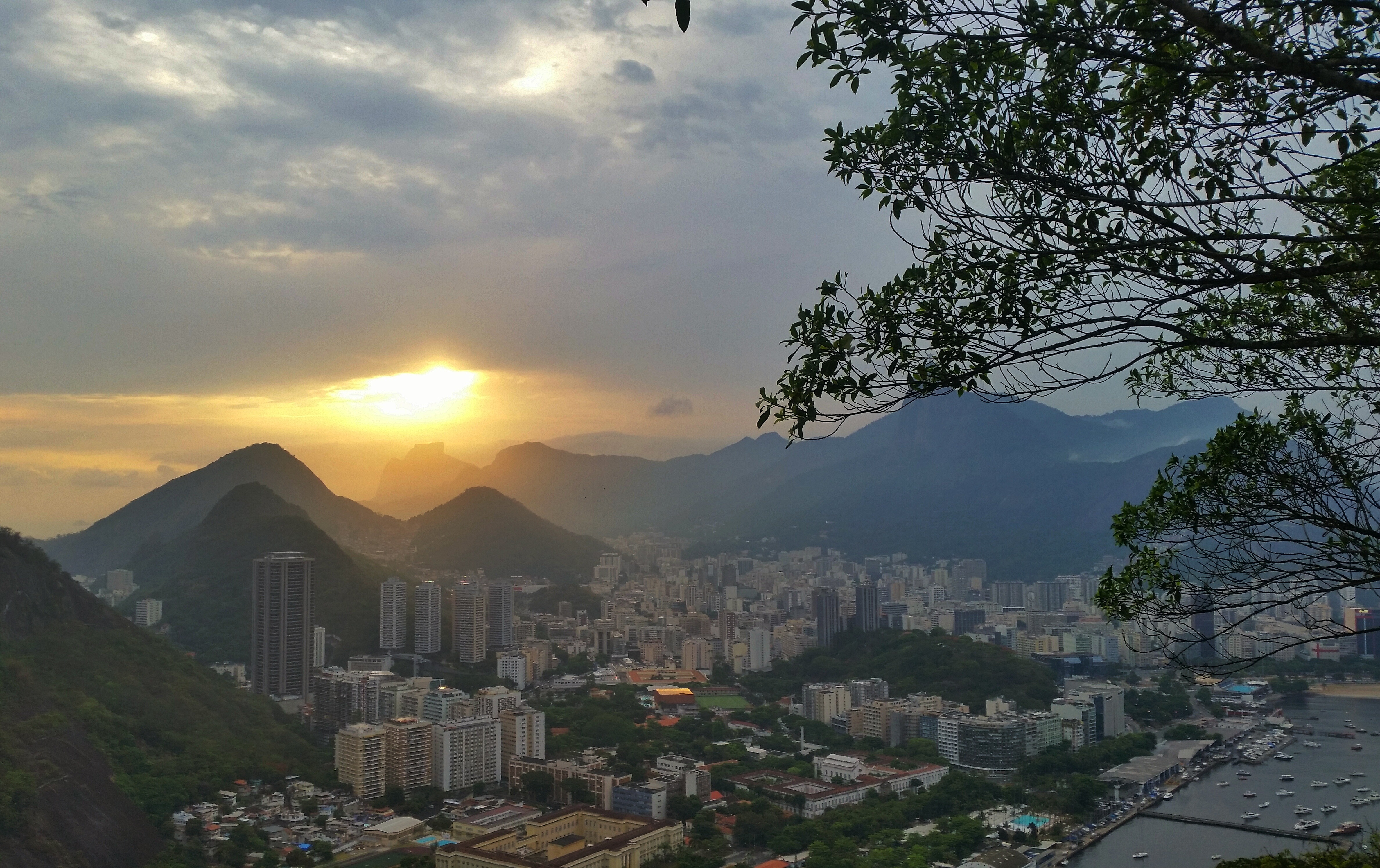 More helpful posts for you:
---
Brazil Travel Resources
Brazil Accommodation:
While it's fresh in your mind, I recommend checking out your Brazil accommodation options…
Want stylish accommodation you can afford? Enter your dates and Hotels Combined will scan all the top booking sites (Booking.com, Hotels.com, Expedia, etc) for the cheapest prices possible:
Brazil Flights:
If you are flying to Brazil it is beneficial to use a flight compare site to find the cheapest flights. We recommend and use Cheapflights.com.
Click here to compare and book cheap flights to Brazil
---
Have you been to Brazil and got a few more points to add to the list? Or perhaps you want to visit Brazil and have a few questions? Scroll down and leave us a comment!
Like what you've read? Follow us on Facebook for more travel tips and inspiration!