Welcome to the first interview of our #inspiringnomads blog series! In this ongoing series, we go on a hunt to find inspiring travelers to share their tips and stories with you. We want to prove to you that it's easier than you think to travel more and that there are already so many people living their lives to the max and following their dreams. Are you next?
Today we interview #inspiringnomad Maddy from Travel Alphas! Here Maddy shares with you some of her favourite travel destinations, tips to travel luxuriously on a budget and how she and her partner Mauricio fund their world travels.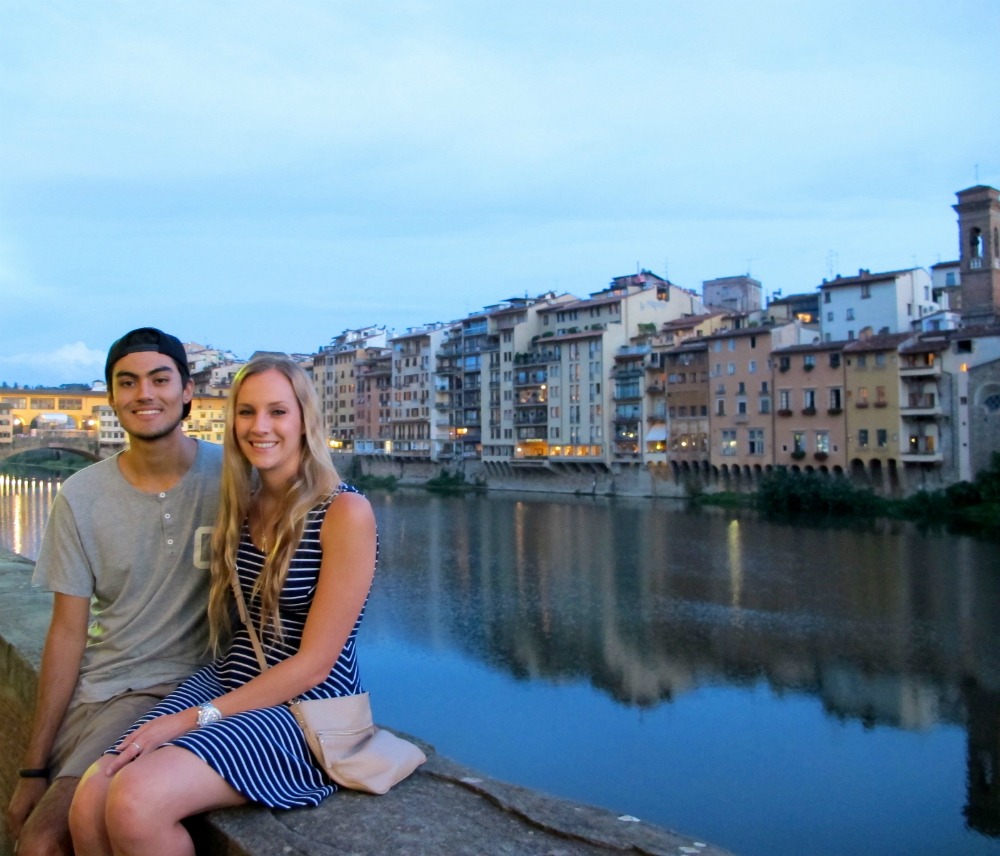 Hey everybody! My name is Maddy Cornelius and I'm from sunny Southern California. I'm a nineteen-year-old university student, I work in marketing, and I love to cook, snowboard, hike, and eat. Oh, and during my free time, I travel the world with my boyfriend, Mauricio Campos, and we blog about our adventures on www.travelalphas.com.
Hi Maddy! When did you first start travelling internationally and where did you go?
As a kid, my parents owned a tiny house, about an hour south of the border, in México. Some of my earliest memories take place in México, playing with stray dogs on dusty roads, munching on tacos from roadside stands, and living the life of a beach bum at my dad's favorite surf spots.
We probably visited México twice per month, until I was about seven or eight years old, when danger in the Mexican border towns started escalating (due to the Mexican drug cartels and corrupt government).
What then inspired you to travel more?
At my high school, the Spanish Department offered Spanish students the opportunity to travel to different Spanish-speaking countries such as Spain, Uruguay, Costa Rica, and Argentina to study the language in depth. During these trips, I immersed myself in the Spanish language, explored new cultures, and even lived with local families.
From these high school trips, I discovered the beauty and importance of learning about other people, their beliefs, cultures, foods, and ways of life; I learned to appreciate differences and embrace them. My passion for Spanish definitely sparked my interest in travel, and now, if I'm not traveling, I'm thinking about traveling and trying to figure out how and when I can visit the next destination on my list. And now, my list is very, very long.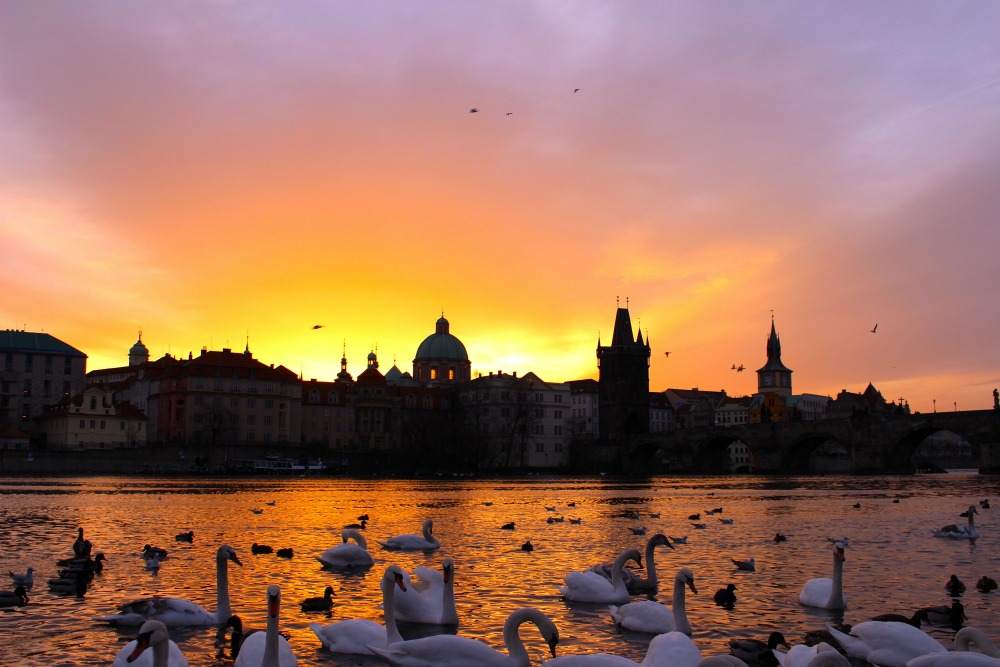 What are your 2 favourite travel destinations and why?
This is such a difficult question. I've left a piece of my heart in so many beautiful places across the globe that choosing just two destinations seems nearly impossible. However, for its multiculturalism and acceptance of all different kinds of people, for its amazing restaurants and eateries, for its liveliness, and for so many other reasons, New York City is my favorite place on the planet.
Secondly, I love Paris, Budapest, Andalucía in general, my hometown, Laguna Beach, and Italy as a whole. I can't choose. I also fell in love with Iguazú falls in Argentina and the fjords of Norway. There are so many more… Like I said, this question is impossible; all I know is that New York City conquers all.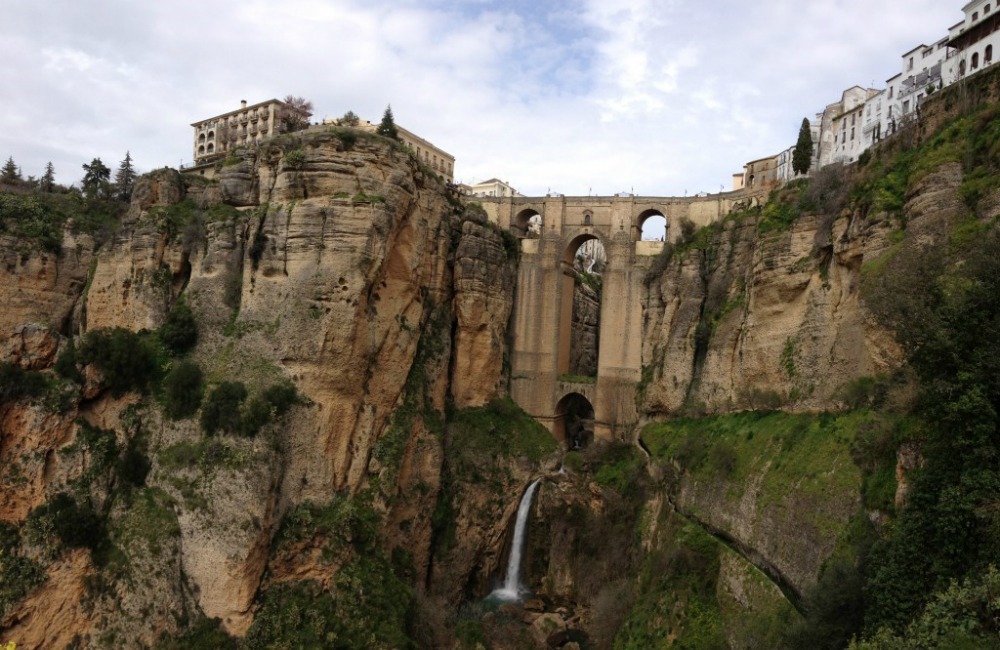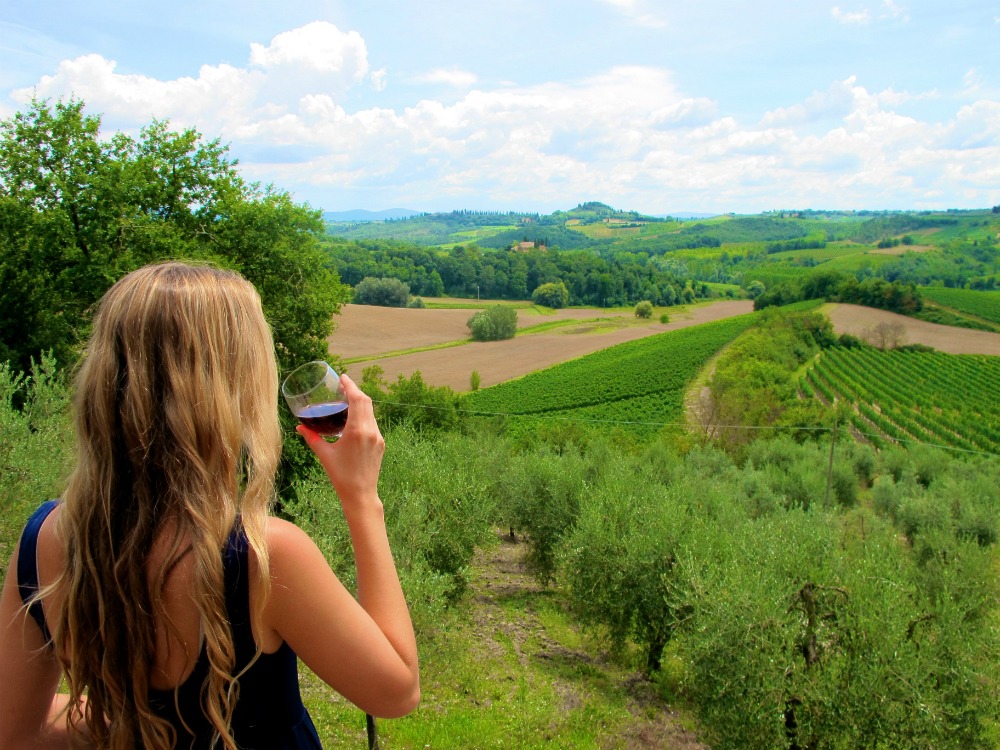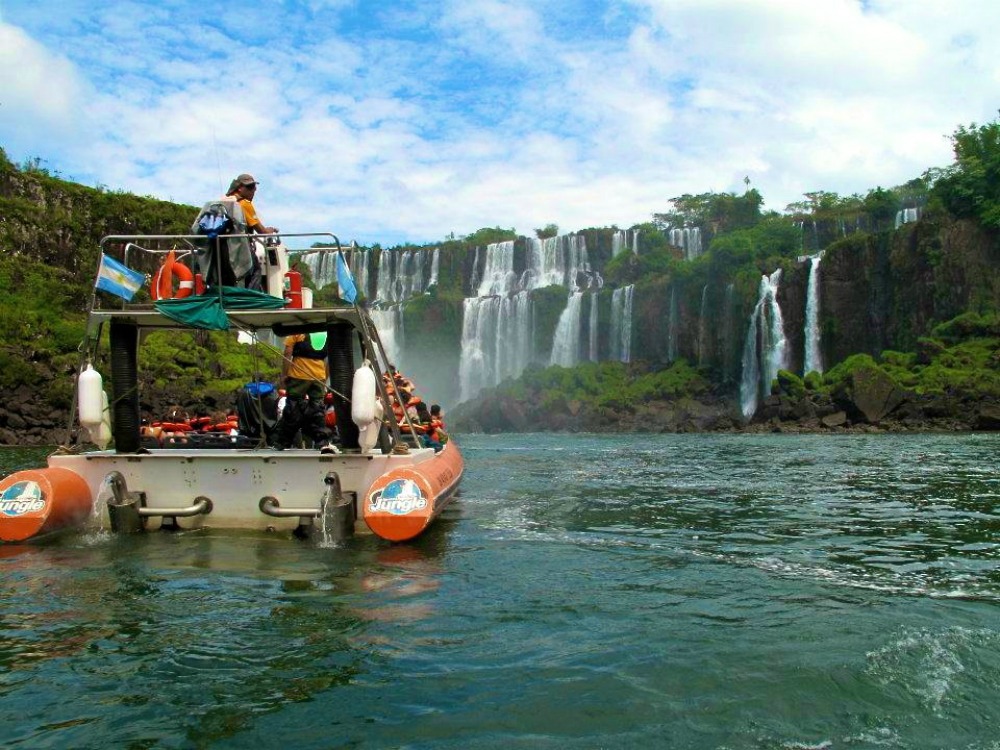 If you could pick anywhere in the world to visit, where would it be?
Right now, I have bunches of trips already planned, destinations new and old. If I had the time and money to plan another trip, it would be a tough choice between India, Iceland, New Zealand, and Brazil, but I'd probably choose India. If I could, I'd spend a few months in India, roaming around, taking cooking classes, doing yoga, volunteering, and meeting new people. And I'd eat. A lot.
What is your travel style? Do you prefer to travel cheaper + longer or splurge on short vacations?
Well what I prefer is luxury travel on a budget, but unfortunately, the two generally don't fit together too well. The length of the trip and the budget usually will depend on the destination.
For example, if I'm kicking back at the beach, hiking, ziplining, and snorkeling in Costa Rica, I'd prefer to rent a beach house for about a week or so with a group of friends. But if I'm traveling from place to place in Europe, I prefer to stay in luxury hotels. My Europe trips need to last at least two weeks, but if I have the time, maybe even a month, or two, or three!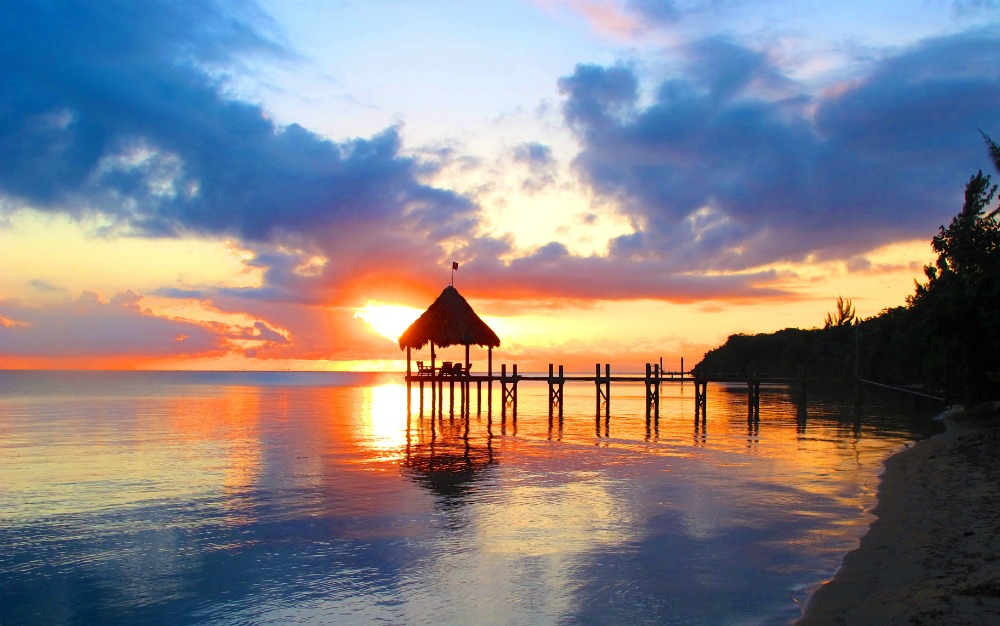 When I travel to a new destination, I focus mostly on cultural and culinary experiences. Like I said before, to me, traveling is about learning and growing, and also eating; it's about trying new things; it's about forgetting that the concept of a "comfort zone" even exists; it's about the adventure and everything else that comes along with it.
How often do you travel and how do you fund this lifestyle?
I travel whenever I can, and usually this is about once a month. At this point in my life, it's a difficult time to travel for a few reasons: I'm nineteen, I'm in the middle of earning a college degree, I work full-time, and while I make okay money, I still have to pay for my private university bills (which are quite hefty).
That being said, I'm fully dedicated to making my travel dreams come true, and I'm willing to do whatever it takes. It's currently only May 9th, and this year, I've already visited New York City, San Francisco, New Orleans, and Europe twice.
Working one to two jobs full-time, year-round helps fund my travel lifestyle; however, since starting our travel blog, the cost of travel has decreased significantly due to collaborations with different hotels, tour companies, and more.
Do you have any pre-travel money saving tips you could share?
I believe that travel is all about prioritizing. I always hear people complain about how expensive traveling is and how they could never afford it if they tried. I find, with most people, that this is simply not the case.
Instead of going out all the time to the mall and restaurants and movies, save your money! Stay in, cook at home, watch a movie on your couch, hang out at the beach, go for a hike! There are so many things we can all do at home that are low-cost, or even free, that will help us save money for traveling!
Don't spend your hard-earned money on things you don't absolutely need. We don't have to give up everything for travel, we just need to be smart with our spending and prioritize accordingly.
Also, instead of paying for things with cash or debit, apply for a good credit card (with no international fees) and start racking up points to earn airline miles or cash back!
What are your top go-to resources for booking flights and accommodation?
If I'm flying to Europe, I fly with Norwegian, and I book directly through their website, because the flights are extremely low-cost and Norwegian's fleet is nicer than any other I've seen. I find that, overall, Skyscanner finds the cheapest airfare to wherever I'm traveling to (other than Europe); Expedia typically doesn't advertise low-cost flights like Skyscanner does.
Also, I love Airfare Watchdog because it emails me low fare alerts whenever there are great deals on flights departing from airports in my area. If you're not already signed up for these alerts, GET THEM!
Lastly, Hotwire is my savior when it comes to booking accommodation; however, it's a bit risky because you're only allowed to choose your desired area, price, and star rating. After you pay, you find out exactly which hotel you're staying at, and it's exact location. No refunds. The beauty of this is that accommodation prices are much lower than they would be, on Expedia, for example, because hotels don't want to openly advertise their rates so low!
What 5 items do you always pack no matter what?
I always pack my blogging equipment (MacBook Pro, Canon DSLR camera and multiple lenses, iPhone, and my notebook to scribble story ideas), my Burt's Bees lip balm because I'm hopelessly addicted to it, and my neck pillow for long flights. Just pretty standard stuff. If I could, I'd bring my dog, Lilah, with me everywhere I went.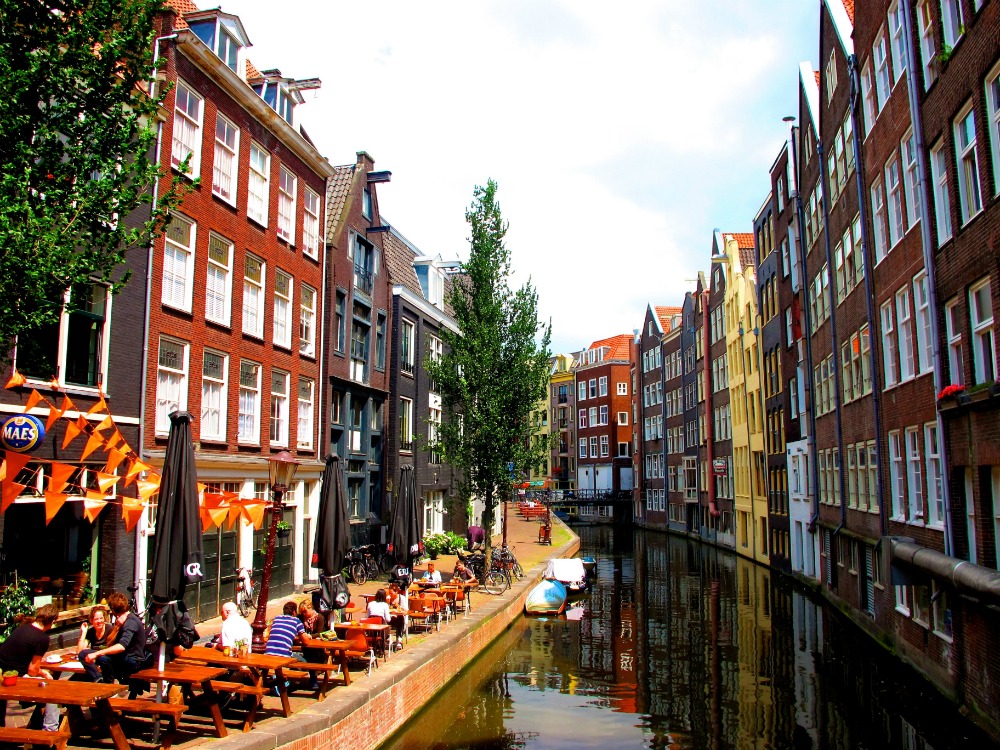 Where to next?! Have you got any exciting travel plans coming up in the future?
Over the next few months we'll be visiting places like México, Indonesia, Thailand, Singapore, Taiwan, Norway, Finland, England, Russia, Estonia, Sweden, Japan, Germany, Denmark, and many more! We also plan on exploring more of our own backyard, California.
We have a lot of exciting travel plans coming up and we can hardly wait! There are only a few more days until we finish up the school year and then we'll be off!
Make sure that you don't miss out on any of our exciting adventures! Visit our website www.travelalphas.com and subscribe to receive new blog posts in your inbox!
Follow us on our journey around the world on Instagram, Twitter, and Facebook! Find us with @travelalphas.
Great tips and inspiration here from Maddy of Travel Alphas! We especially liked the Hotwire tip… Cheap hotels, here we come!
Also, these guys are working full time, studying for a university degree and managing to squeeze this much travel into their lives! It just goes to show that if you want something bad enough, you can make it happen… As Maddy said, it's just about prioritizing.
A big thank you to Maddy for today's travel inspiration! Stay tuned for another #inspiringnomads interview on the blog this Friday!
Want to learn the strategies that keep us travelling full time? Click here to find out exactly how you can save and earn money while you travel!