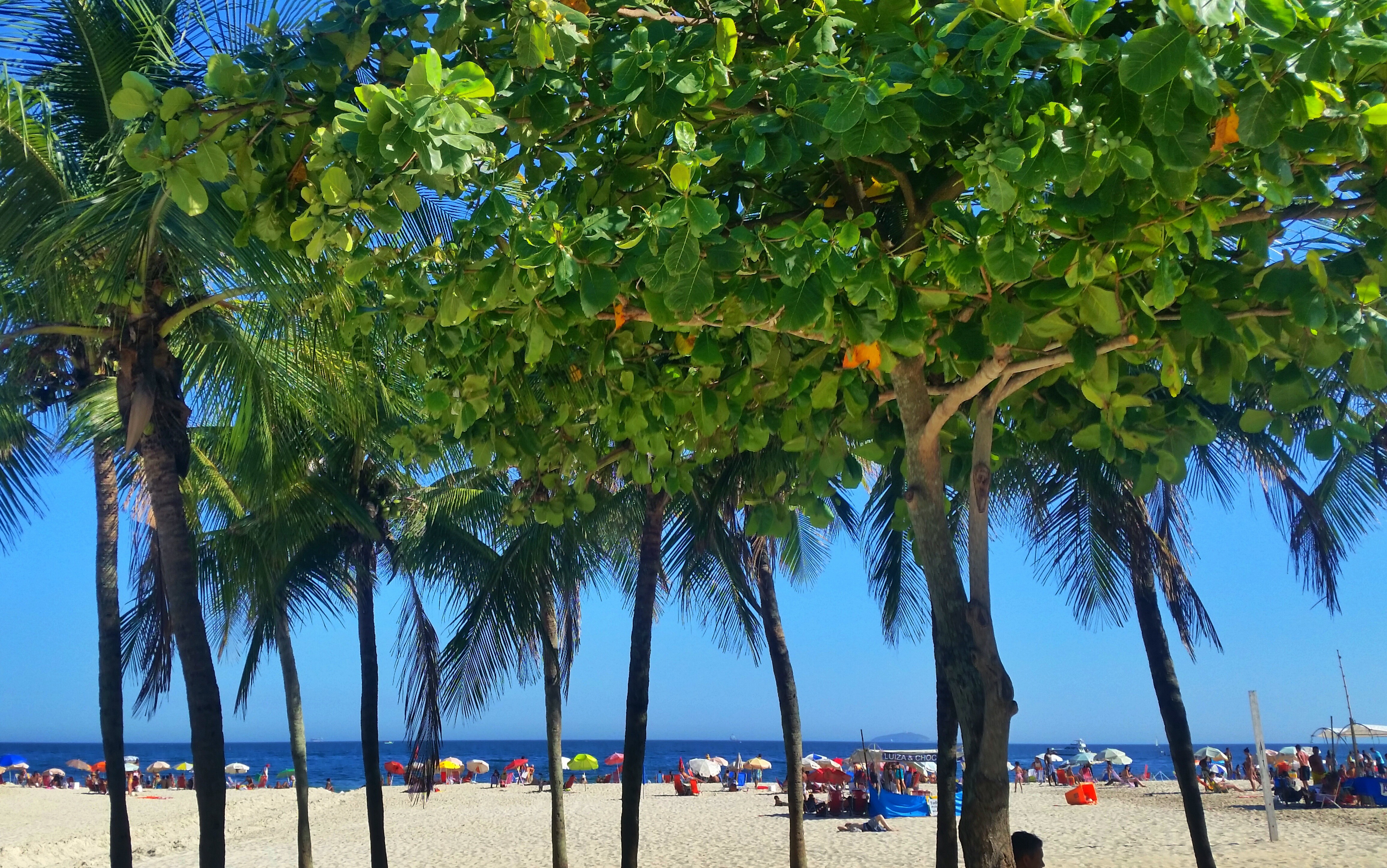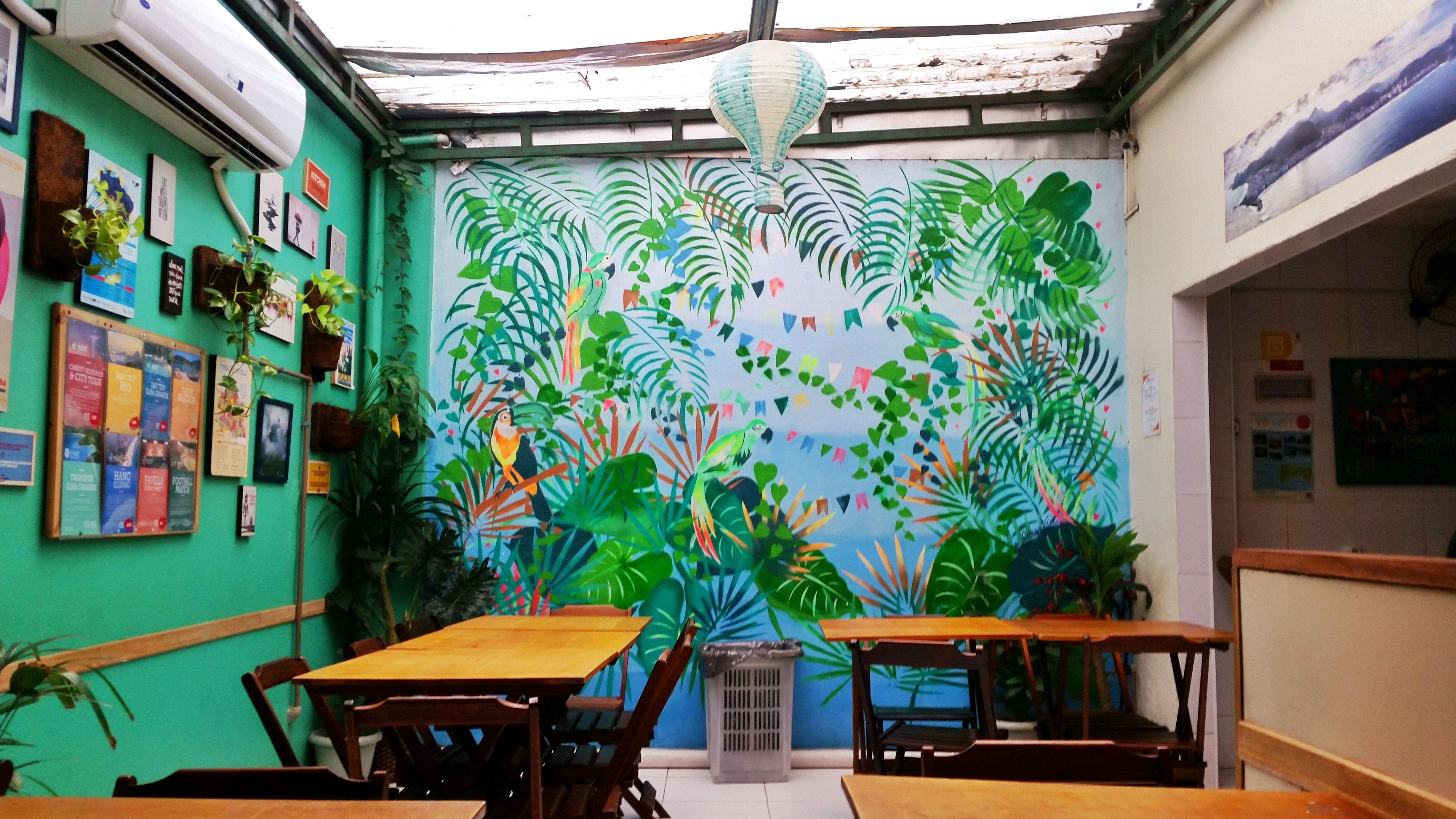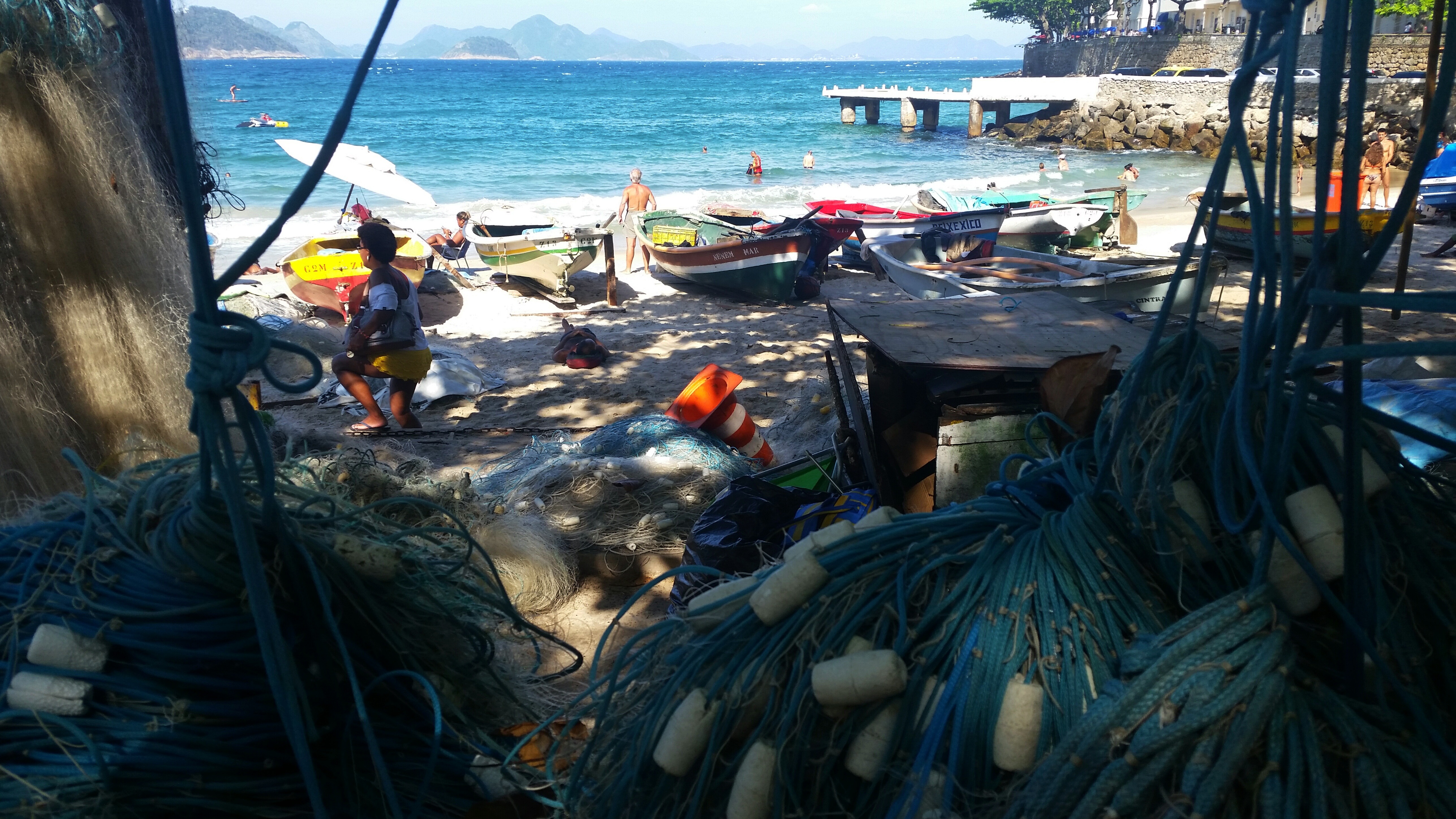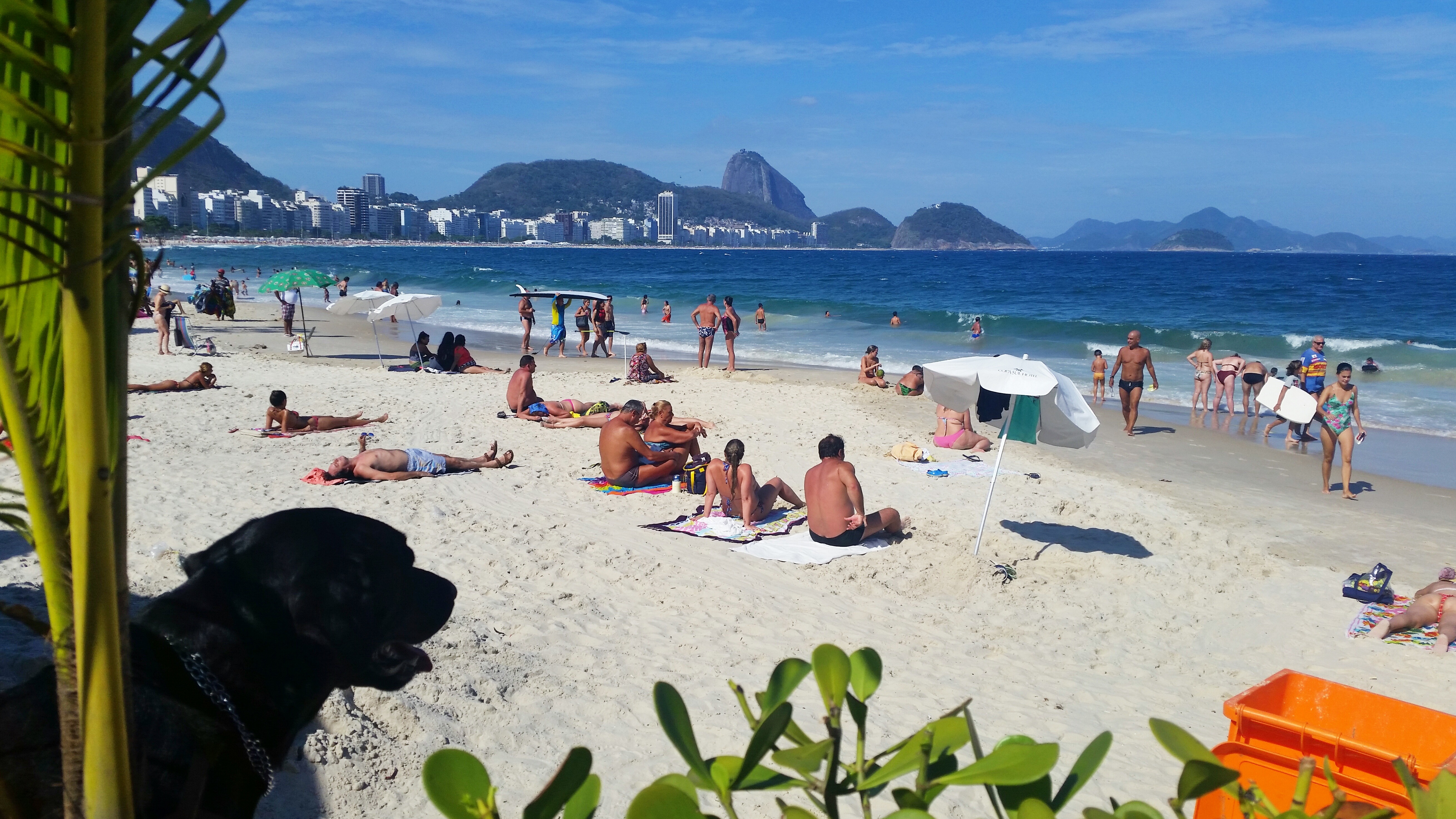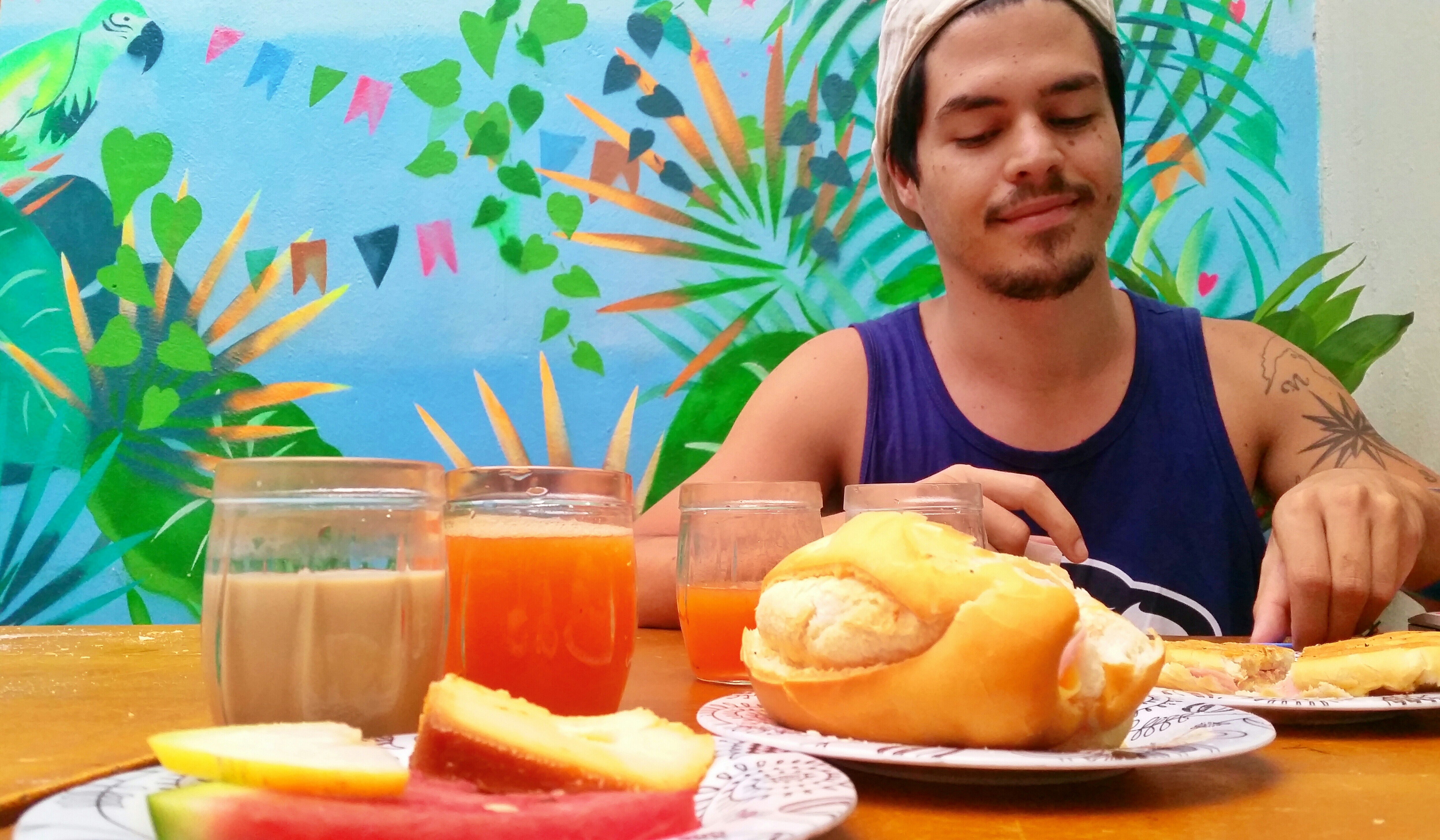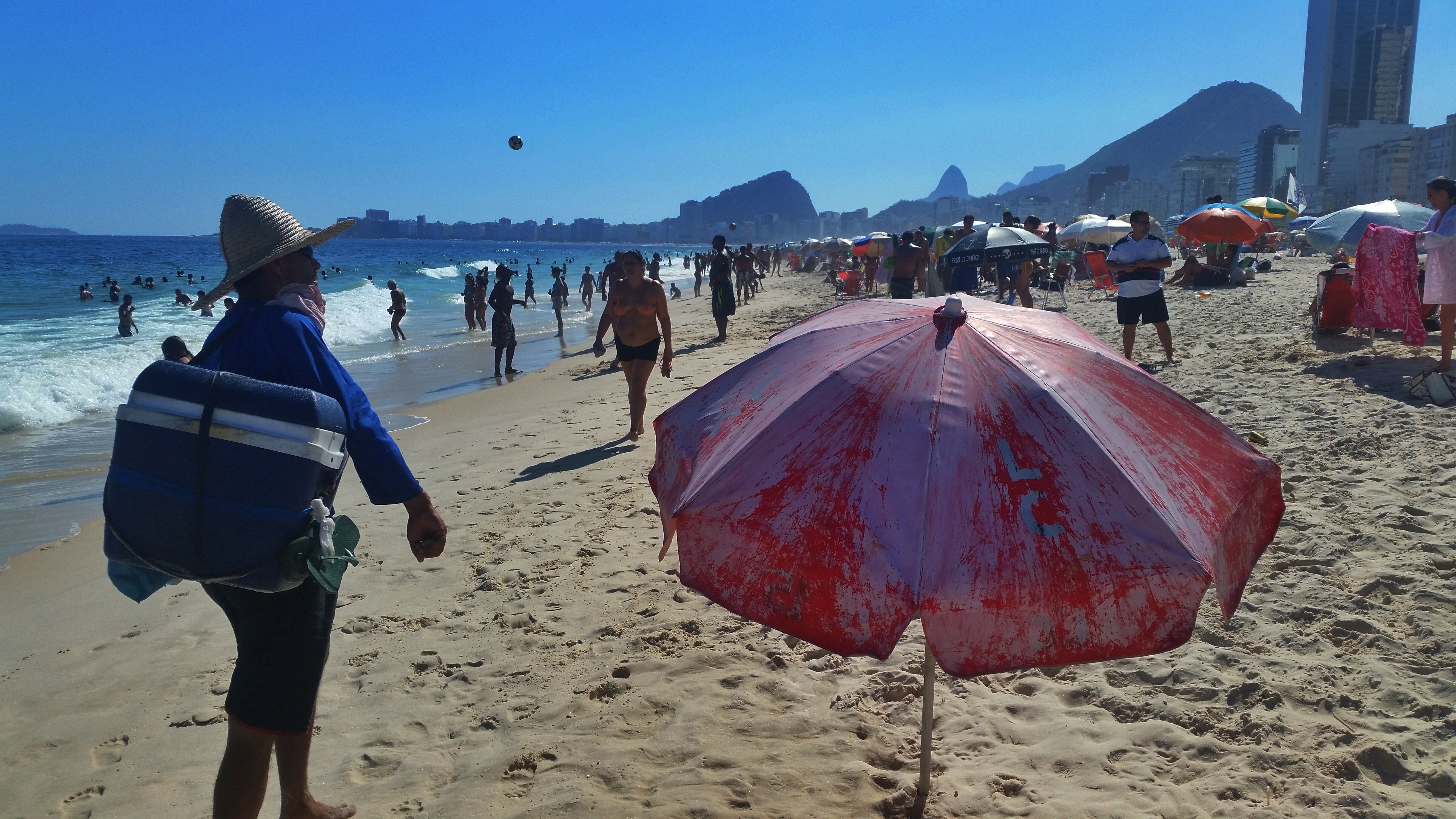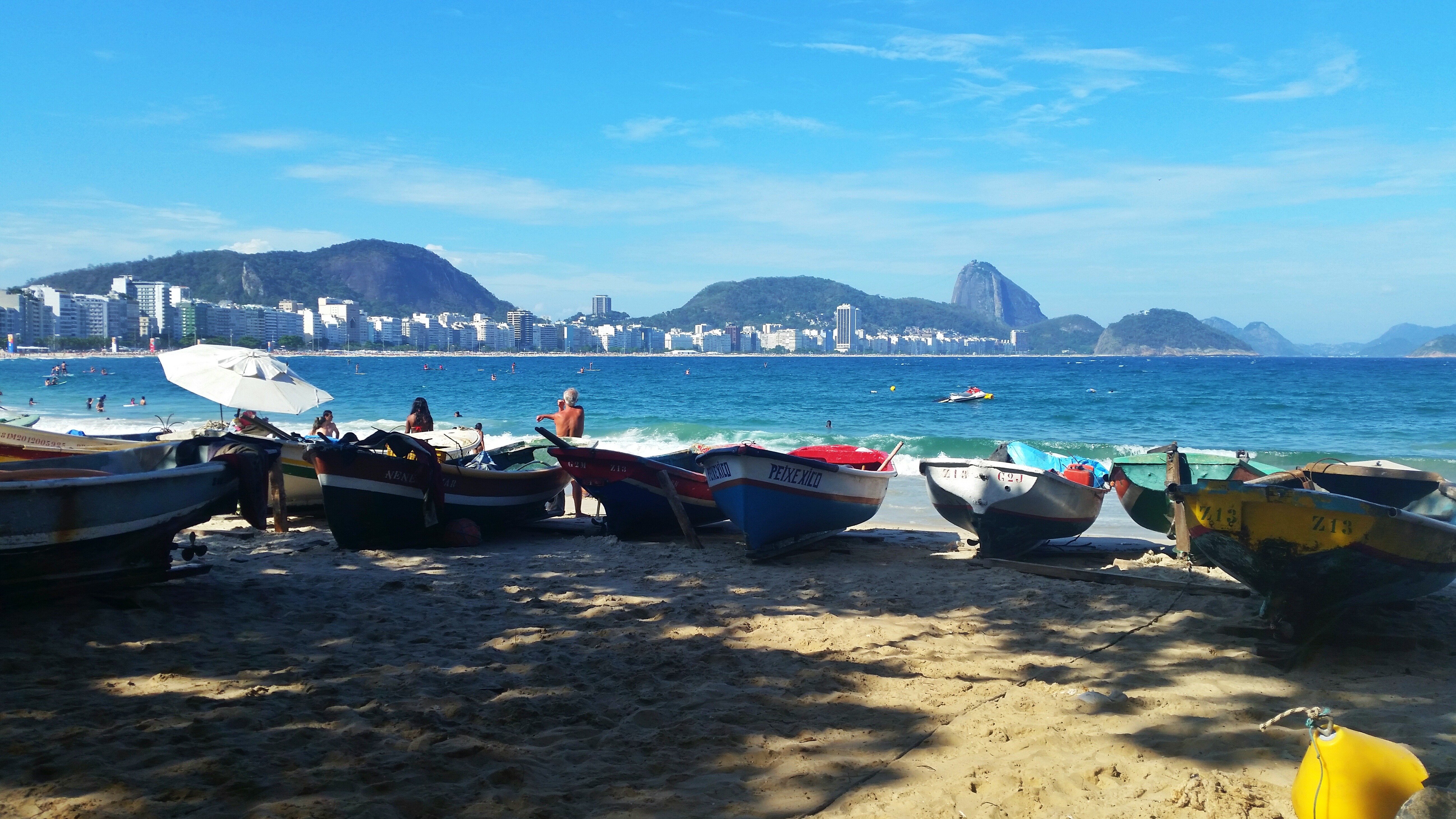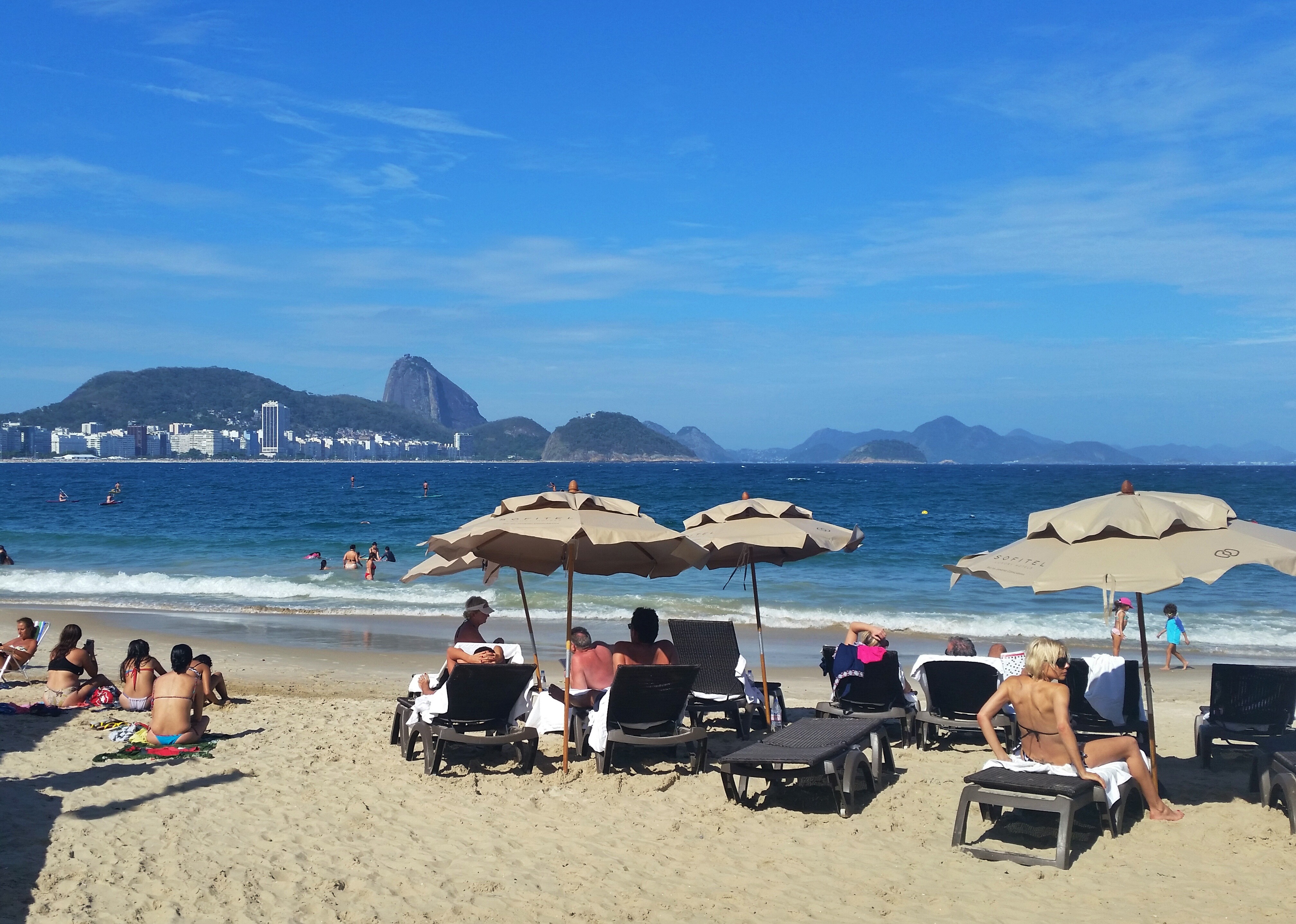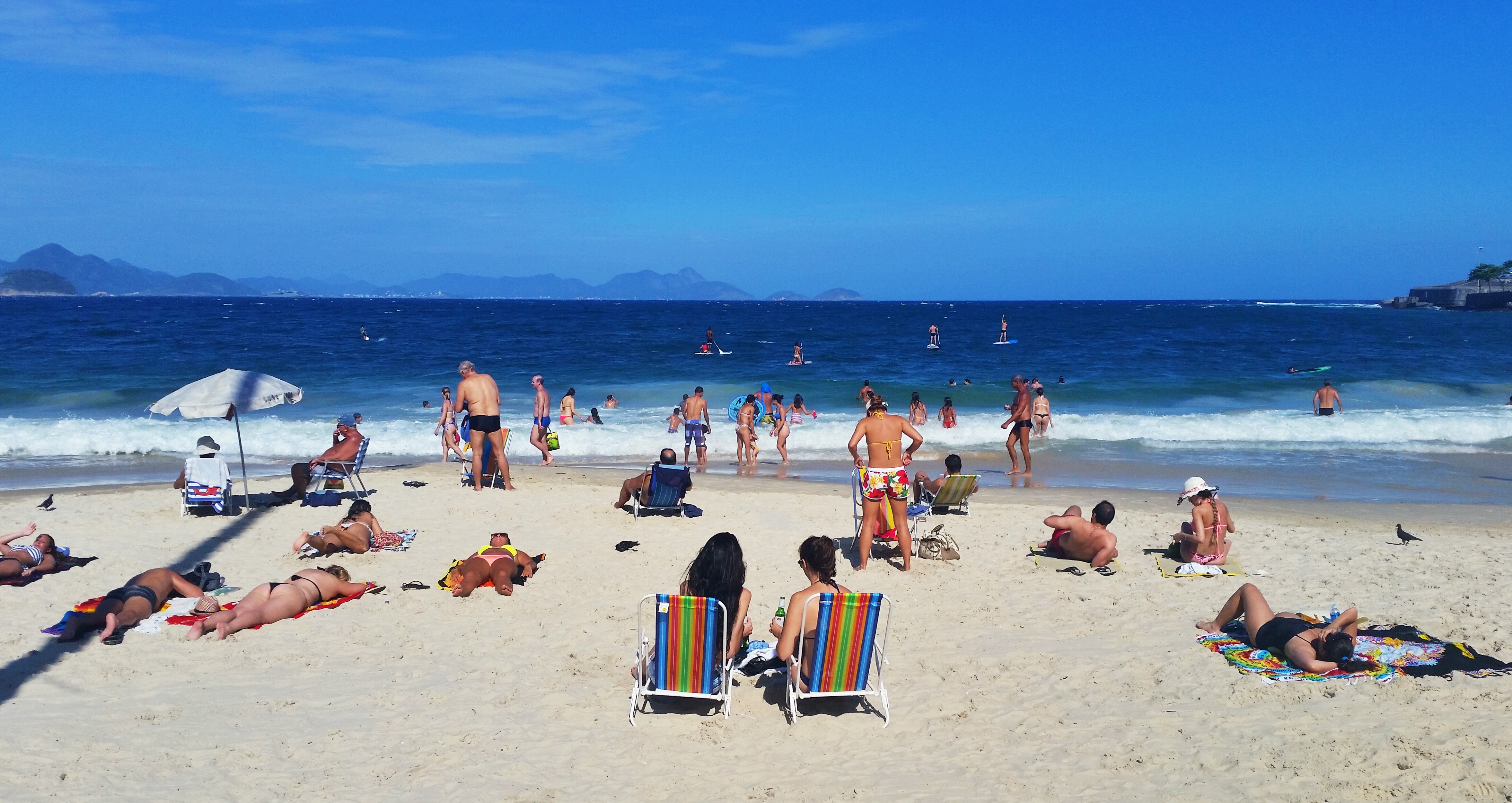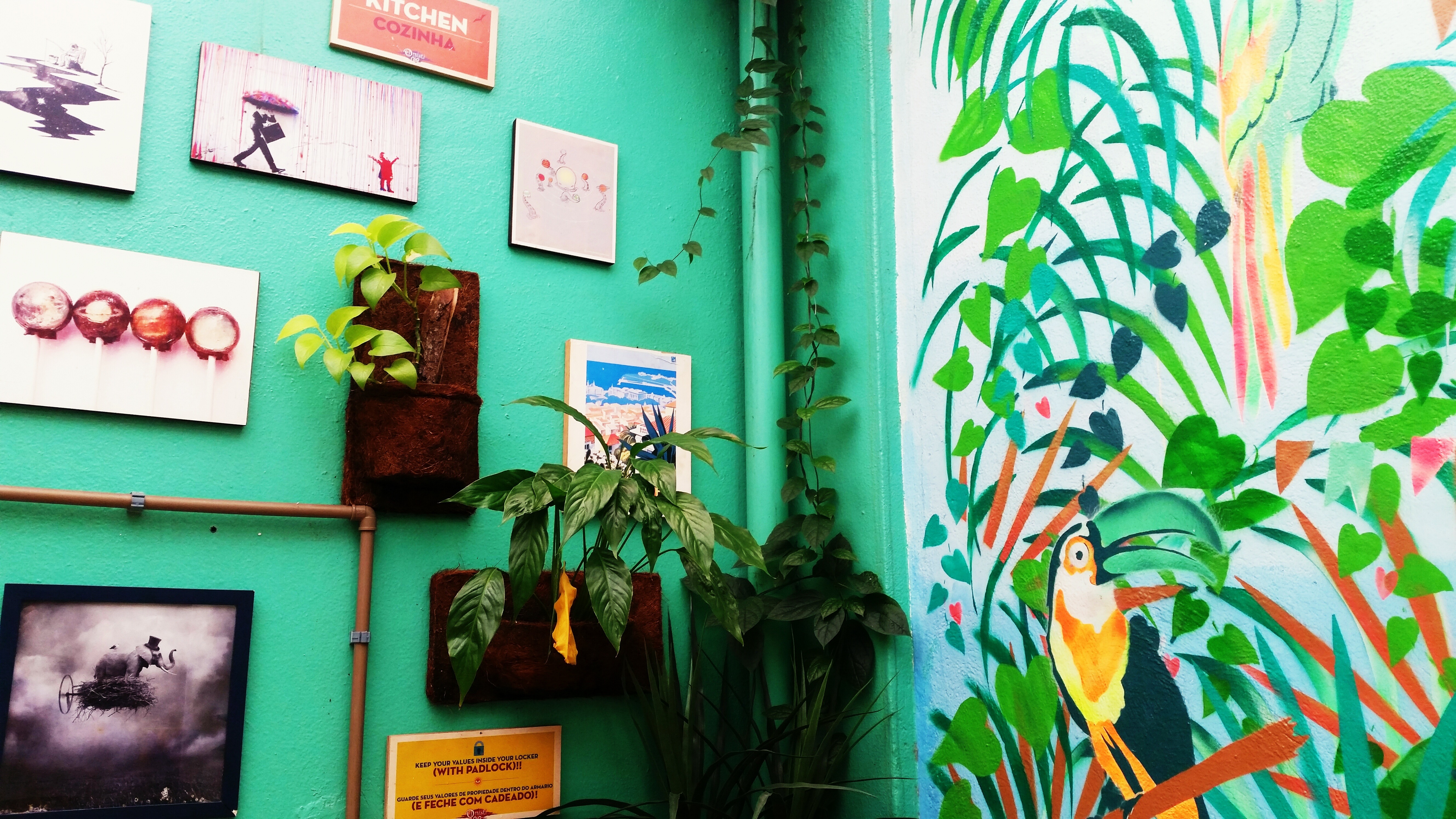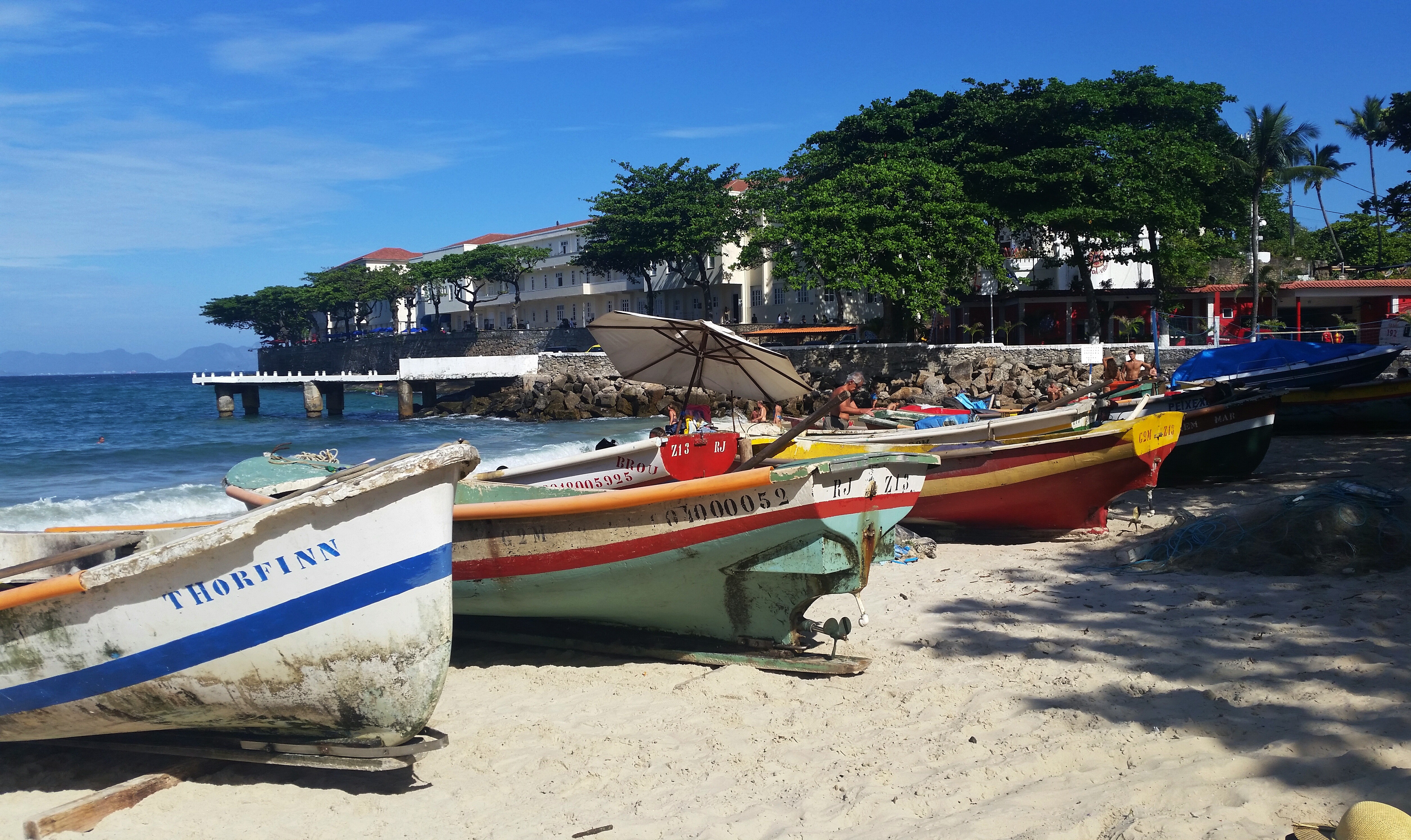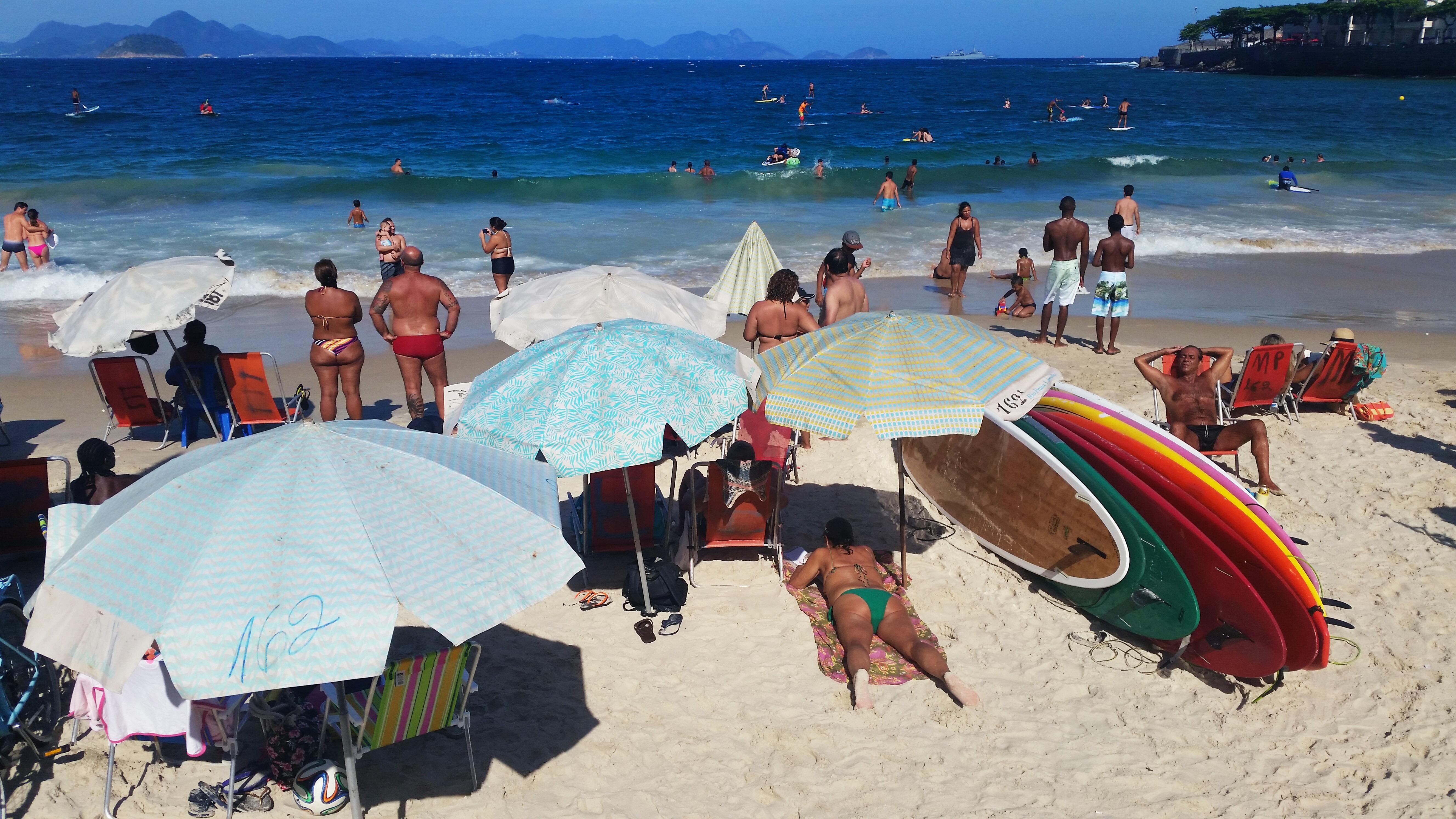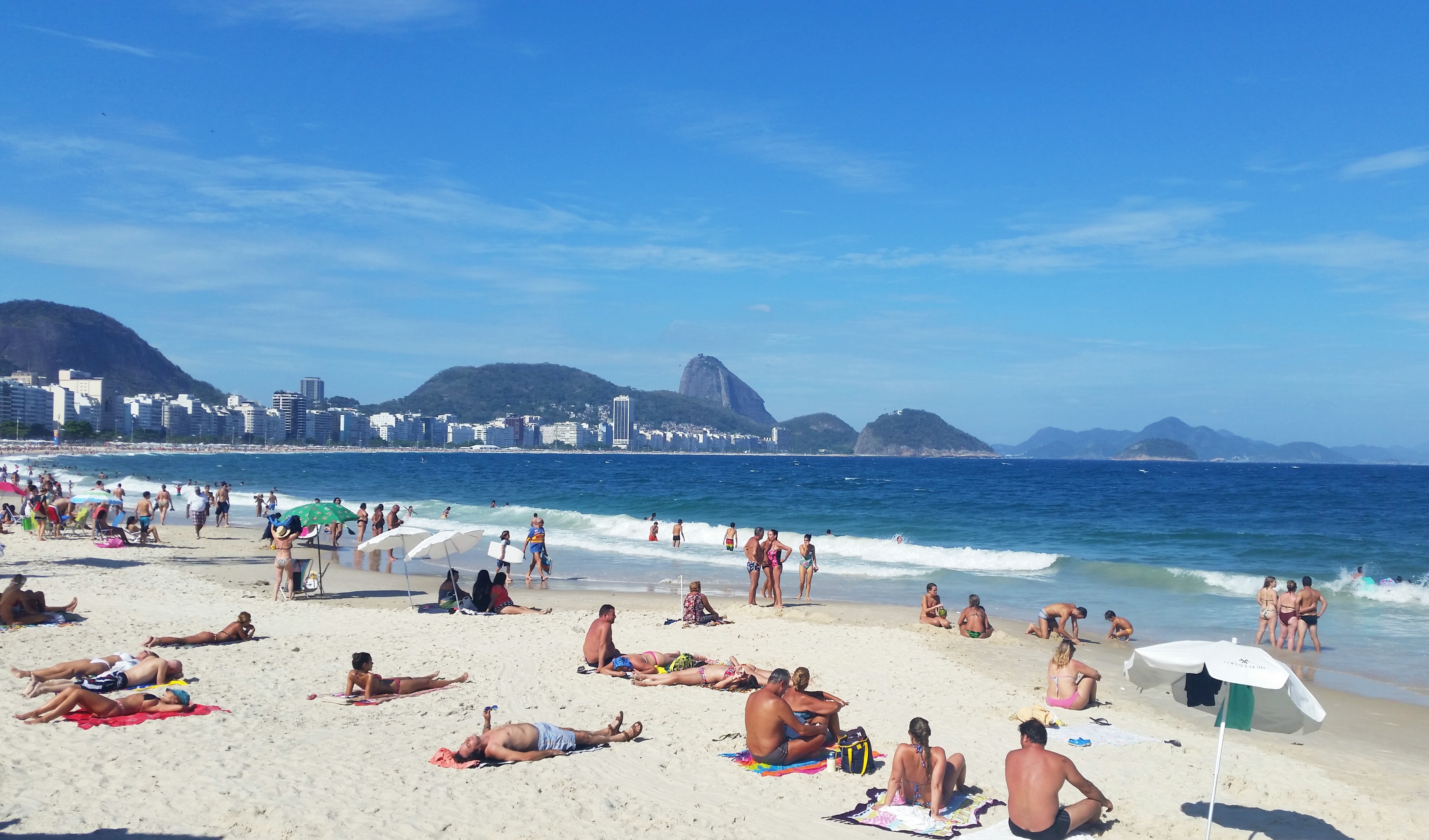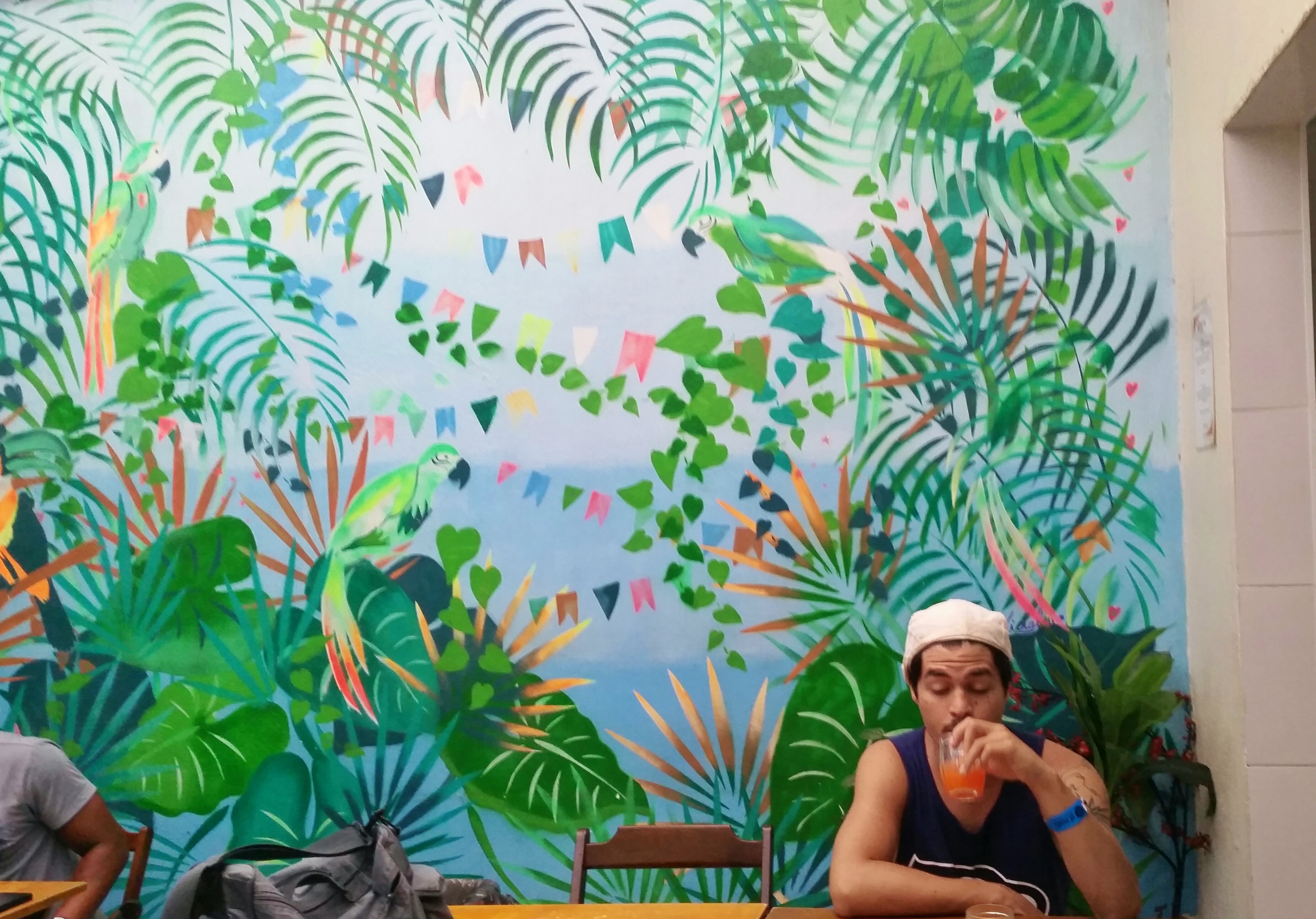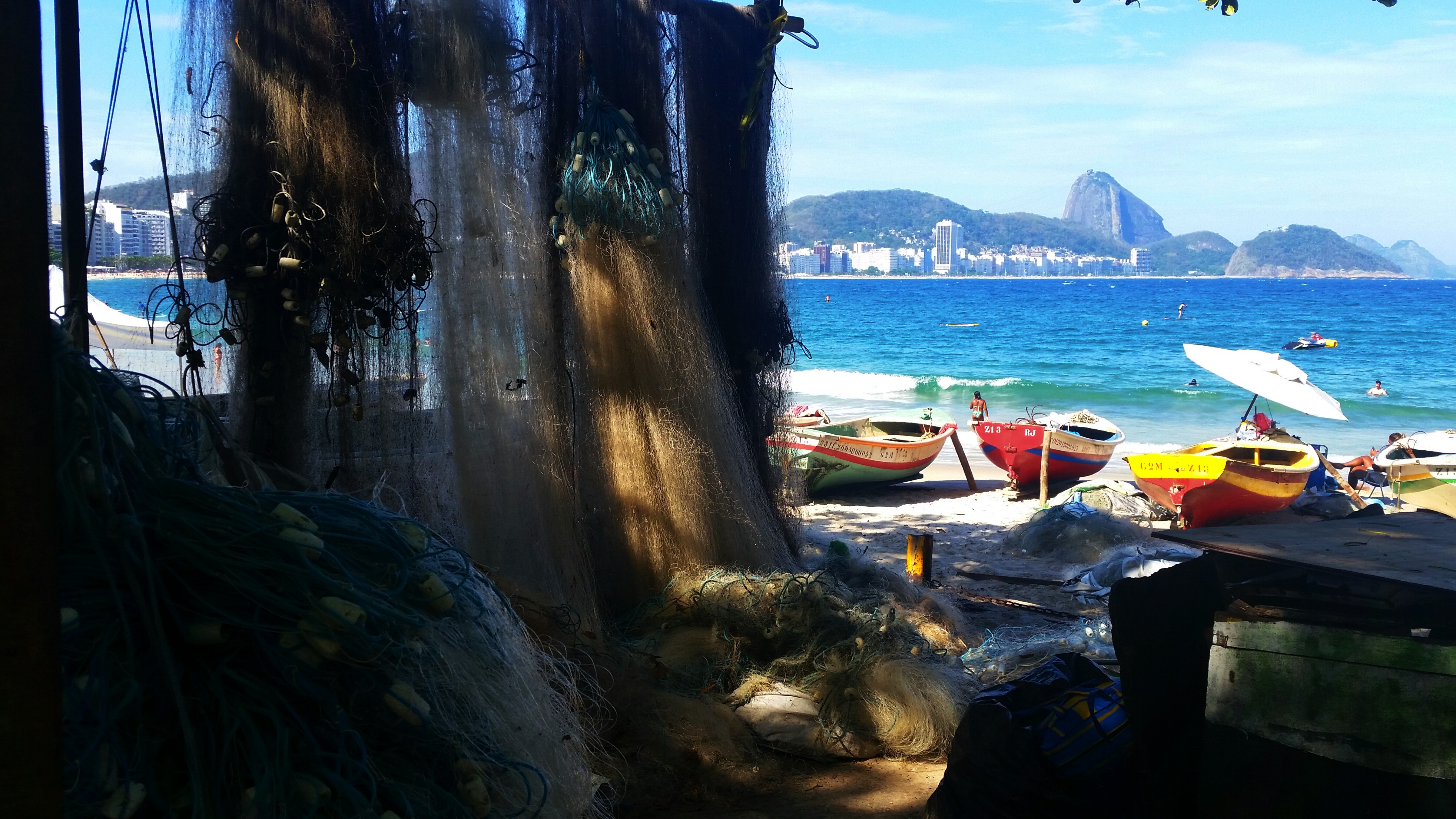 Coconuts, tanning oil and booty were the first thoughts that came to my mind when Copacabana beach made its way onto our Brazilian travel itinerary.
Needless to say I was looking forward to resting my sore backpacking shoulders on the soft sand of this world famous stretch of gloriousness and when the day finally came it was exactly how I imagined.
Yes, I ordered a coconut (and it was very satisfyingly thirst quenching), yes, the smell of tanning oil filled the air and yes there was booty everywhere.
No need for bikini bottoms here ladies, some string will do the job.
As a matter of fact, our first time setting foot on Copacabana beach wasn't on this particularly nice summer's day, it was actually on New Years Eve.
Yes, we spent New Years Eve 2015 in Rio de Janeiro, on Copacabana Beach and it was amazing (aside from all the pepper spray we choked on).
Although we had a good time, it was only evident that the look and feel of Copacabana Beach by night, with 2 million people dancing Samba and drinking beer was different to Copacabana Beach by day, with 2000 people tanning under umbrellas and sipping on caipirinhas.
So, we decided to return on a typically hot Brazilian afternoon to find out what all the Copacabana Beach hype was all about.
Conveniently, we were staying only 4 blocks away from the beach and directly opposite the subway entrance at the outstanding El Misti Hostel, Rio.
Truthfully, we were so lucky to have found this place at such a busy time of the year.
As far as hostels go, El Misti was pretty good.
Unfortunately I was in bed by 10pm each night which meant I missed out on all the partying Dan did with the guests in the lounge room/bar downstairs.
I guess my life motto goes a little more something like eat, sleep, eat, repeat.
Dan assures he had a good time though.
On the way from our accommodation to Copacabana Beach we found ourselves stopping by the local juice kiosk (I suppose you'd call it) more times than once.
Like most gringos (foreigners) in Rio de Janeiro, we completely and utterly fell for the mouthwateringly sweet taste of Acai, Brazils' most talked about superfood – don't knock it until you've tried it.
Frozen like a slushy and sometimes mixed with fresh banana, strawberry or a nip of guarana, Acai is officially the best tasting healthy food on the planet in my eyes (although it's not actually that healthy).
Naturally, can you imagine our excitement when we eventually made it down to Copacabana Beach and Acai vendors were everywhere? Bliss!
If you have never been to Copacabana Beach before then it's probably a lot bigger than you'd assume (as you can see by the pictures) – 4km to be exact.
At one end you have Praia do Leme, a small section of the strip that tends to attract less people so you actually have room to put your towel down.
This area of the beach is far more chilled out and you still have nearby access to all the same kinds of shops, restaurants and bars that are available in the central part of Copacabana Beach.
Down the other end is where you will find the fishermen knotting their nets and hanging out by the colourfully painted fishing boats.
This was my favourite section of Copacabana Beach as again, it was quieter and there was much more character to it.
I'd say this would be a little slice of paradise for photographers.
In between is where you'll find Avenida Atlantica, the famous Avenue that runs parallel to Copacabana beach.
Along Avenida Atlantica are dozens of beachfront hotels, restaurants and bars as well as flocks of bicycle riders, skaters and rollerbladers.
Copacabana Beach isn't for those who are looking for a quiet, relaxing time.
It's lively, it's vibrant and it's crowded.
Cariocas (Rio locals) from all over the city take to the worlds most famous beach around the clock to engage in popular beach sports such as soccer, volleyball, beach ball and gymnastics.
All day, beach vendors stroll the strip selling everything from sunglasses, kangas (sarongs) and jewellery to caipirinhas, barbecued shrimp and Acai (I can't not mention the Acai).
Samba music constantly plays in the background, whether it's coming from the band busking throughout the bars, the guy trying to sell whistles on the beach or the Cariocas listening to their weekend tunes as they tan.
On weekends it can prove difficult even finding space for your umbrella and chairs (which you can also hire from one of the many umbrella kiosks dotted along the beach).
But hey, this is Rio! This is Brazil! And we all know Brazilians like it big and loud!
How to get there:
From Jacarepagua, a neighbourhood in the West of Rio de Janeiro, we caught a bus to the subway station and then the subway literally dropped us off outside of our hostel at the Siqueira Campus Station. From the airport you can catch the Premium bus which will take you to Copacabana.
Where to stay:
We stayed at El Misti, Rio. It had a good social atmosphere and was really central to everything we wanted to see and do in Copacabana. They also have 9 other partner hostels throughout Copacabana, Botafogo, Buzios, Ilha Grande, Bahia and Sao Paulo.
Want stylish accommodation you can afford? Enter your dates and Hotels Combined will scan all the top booking sites (Booking.com, Hotels.com, Expedia, etc) for the cheapest prices possible:
–> Click here to search for the best hotel deals in Copacabana
Tell me, would you visit the worlds most famous beach just to say you've been there or is it somewhere you've always dreamed of seeing?
***
Big thanks to El Misti Hostel for having us and helping us to gain a more memorable experience in Copacabana, Rio de Janeiro!