So you already have your tickets and itinerary organised and ready to go, but your bags still aren't packed… Let me guess, you're feeling a little overwhelmed, wondering how to pack all the stuff you want to bring… without carrying too much? Well don't you worry, you're not the only one who's had that dilemma….
Packing Tips & Hacks For Travelers Who Want To Bring It All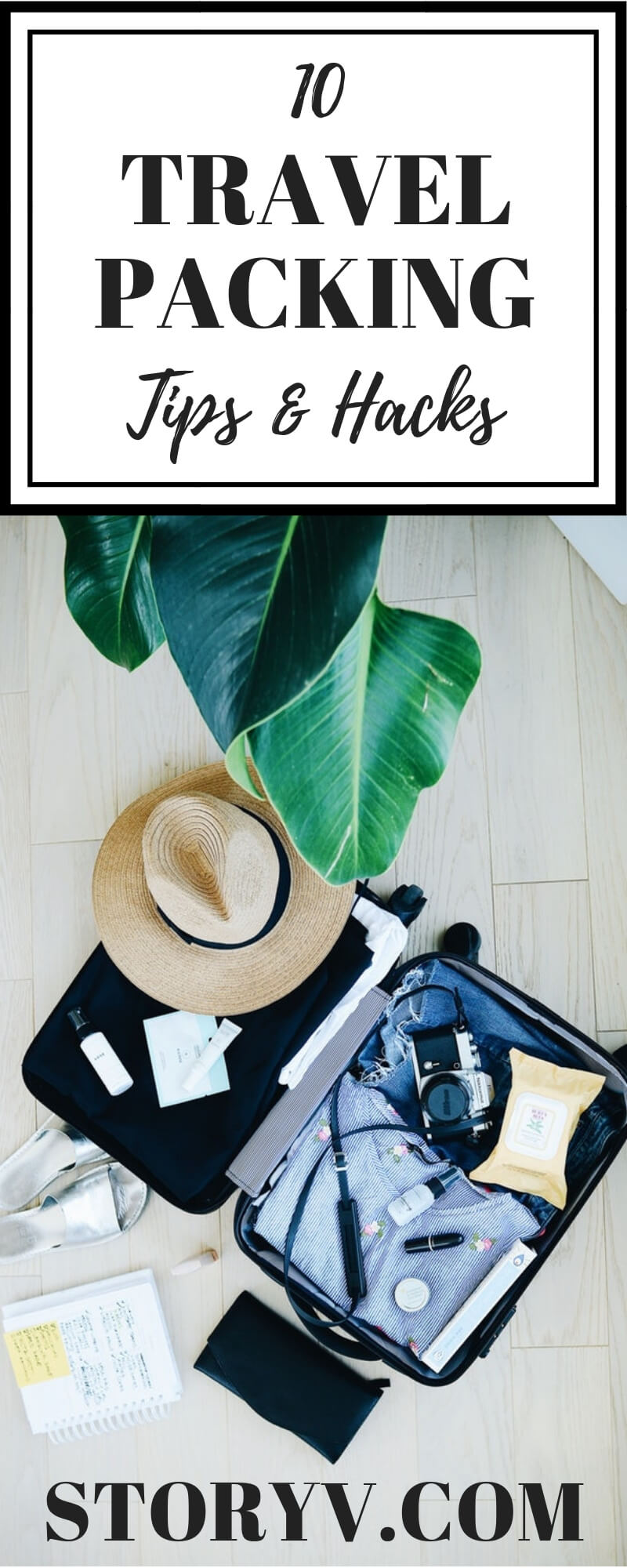 Packing is one of the most crucial parts of traveling, one that requires excellent management and organizational skills. Feeling like you're lacking a bit in those areas? Worry no more! You don't need to sign-up for a crash course to attain these skills. I'll share my top 10 travel packing tips and hacks that will have you packing like a pro in no time!
1. Make A Packing List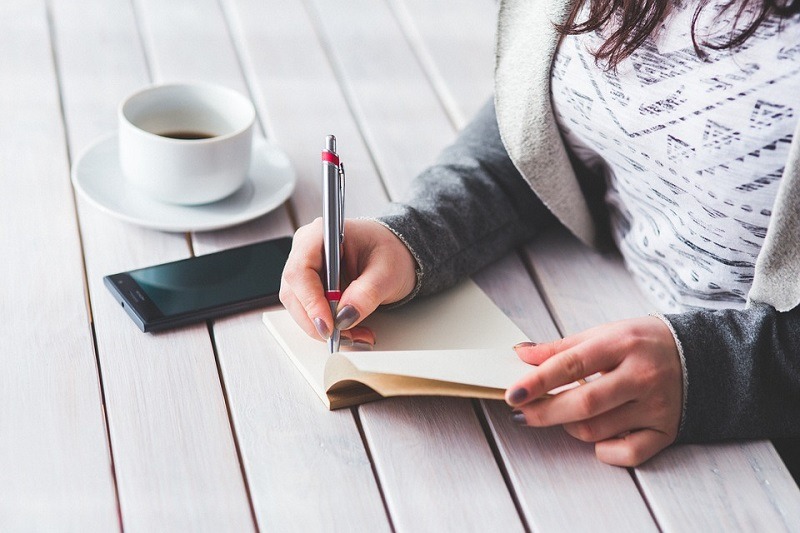 Creating a packing list is a way for you to make sure that you won't forget to bring something important. You can start to write down the things you need to bring and prepare it a week or a few days before your departure. This gives you time to go and buy the things you're missing.
A packing list will also help you to identify what the most important items to bring are, rather than just packing stuff you think you need, only to find out that it eats up space and adds unnecessary weight to your luggage.
2. Roll Clothes, Don't Fold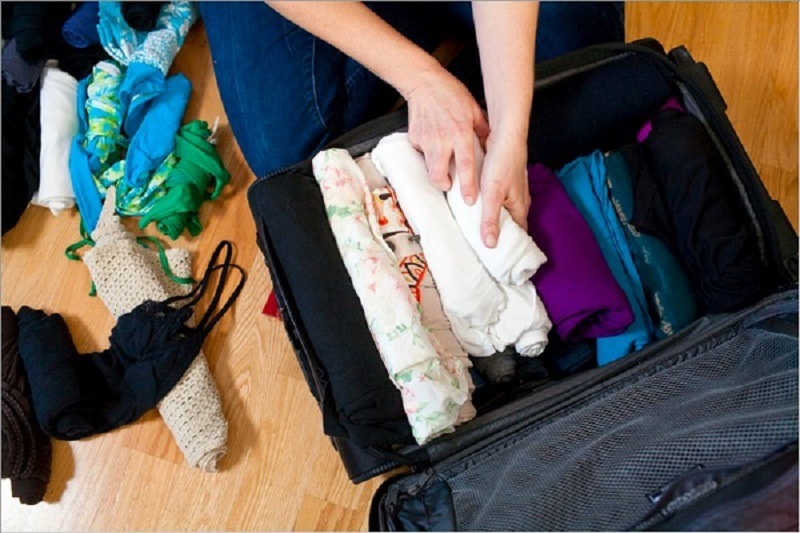 This is magic. One of my secrets when it comes to packing. Tightly rolled clothes can actually save space and time compared to when you fold them. It can also keep your clothes wrinkle-free and free from dirt stains (roll your light colored clothes inside-out). With this hack, you won't need to restrict the amount of clothes you bring, it's just a matter of strategy.
3. Use Packing Cubes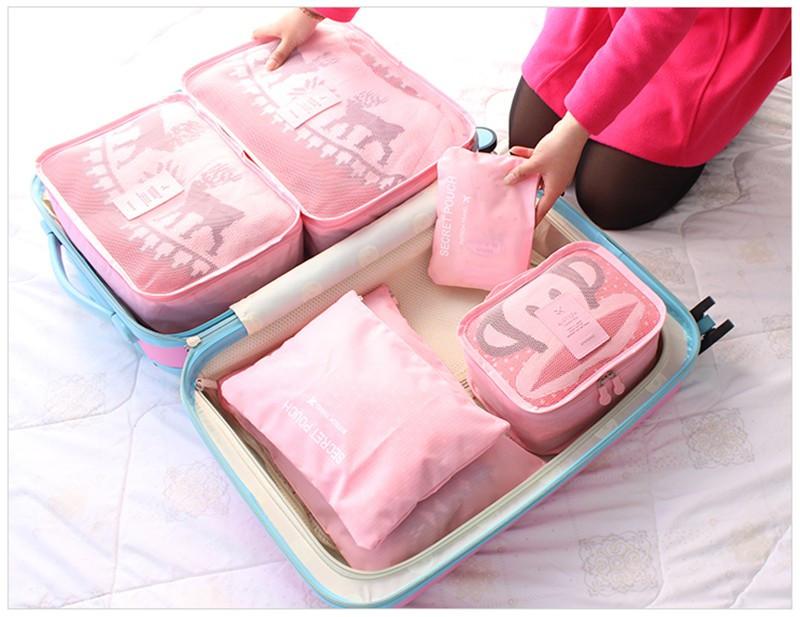 Packing cubes not only make your bags look a lot more organized, but can also make your life much easier. They come in all different sizes, designed to keep similar items together… One cube for your bottoms, one cube for your tops and another cube for your underwear. See how much more organized your luggage could be? Just pack similar items together so you won't have a hard time looking for something, especially when you're in a hurry at the airport check-in counter!
4. Outfit Pair Before You Leave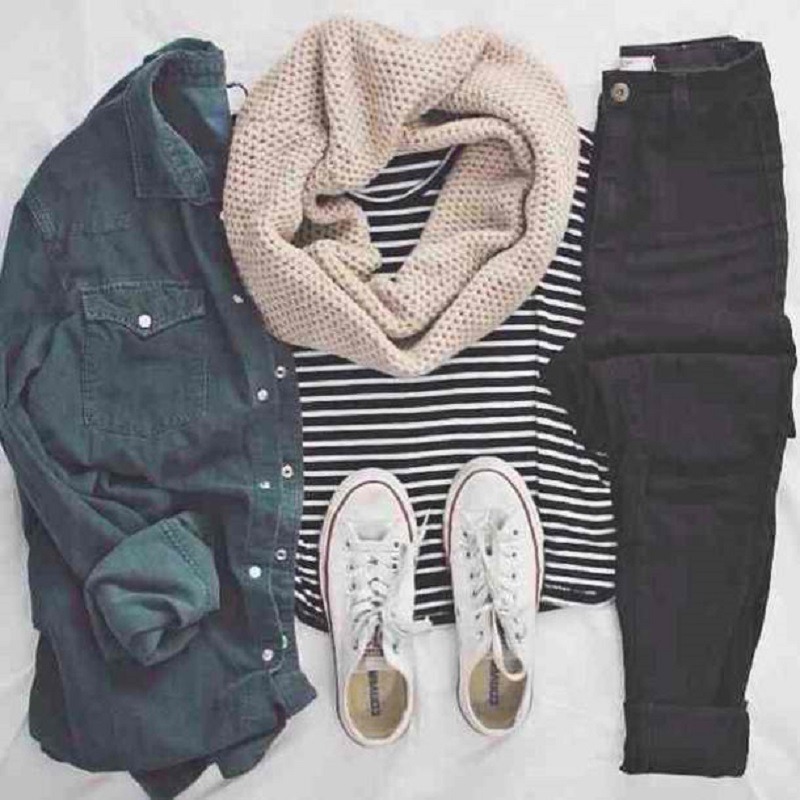 As much as you want to, you simply can't bring a wardrobe full of your favorite clothes when you travel… Especially when you hear the price of the overweight baggage fee! You just need to do a little practical move like – outfit pairing.
To master this skill, the first thing you need to do is to know your itinerary ahead of time so you can prepare what kind of clothing you'll need each day. You should also take the weather into account, easily achieved by doing a quick Google search of the weather forecast for the next 2 weeks.
One hack that really works is to pair two tops for every bottom. Choose dark colored bottoms because they hide stains and you can wear them multiple times in between washing (shh, no-one needs to know). But if you are a little sensitive, you can do wash and wear when needed.
5. Use Refillable Travel Size Containers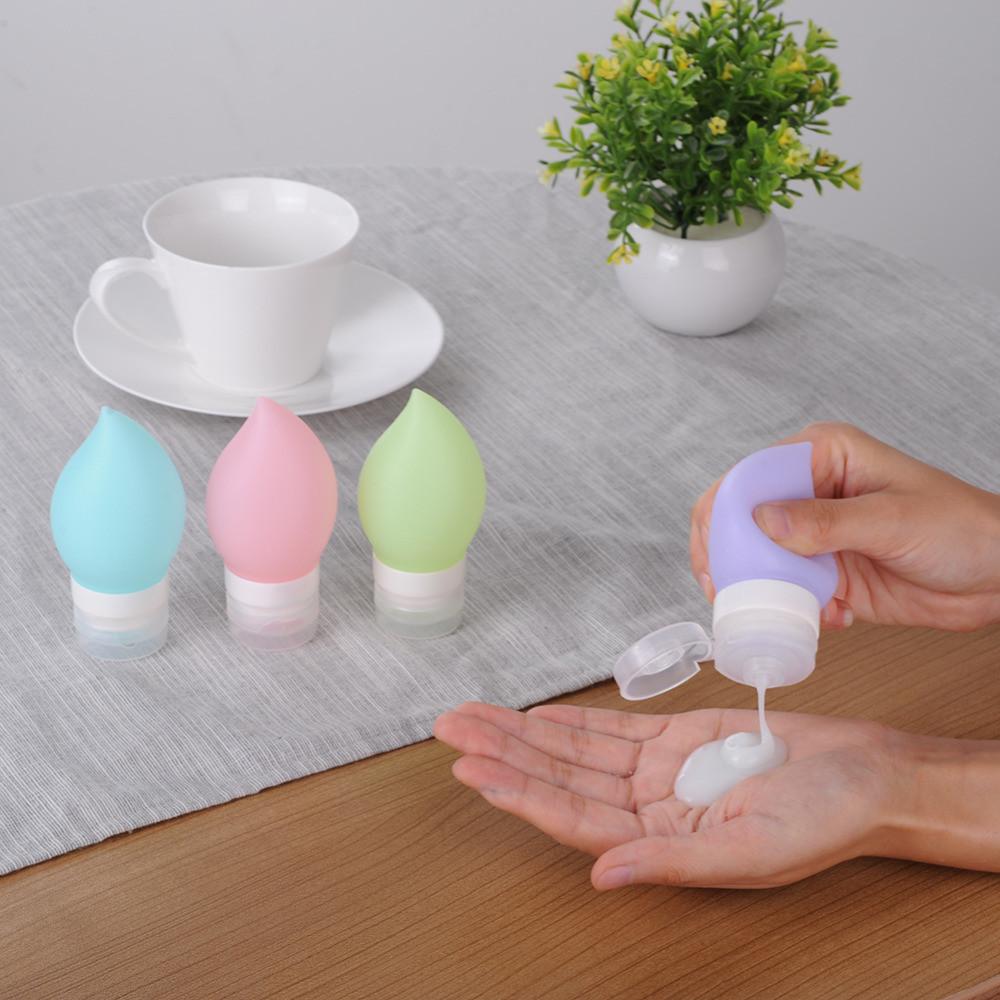 Always remember that liquids, aerosols and gels in your carry-on luggage must be in containers of 3.4 ounces or less and all fit in one 1-quart-sized bag. So instead of buying travel sized toiletries every time you travel (which do add up believe it or not) why not just buy refillable travel containers? Not only that, it also ensures that your stuff won't get confiscated at the airport because of its size, saving you a lot of money and irritation. Believe me, it happens all day every day!
6. Make Use Of The Space Inside Your Shoes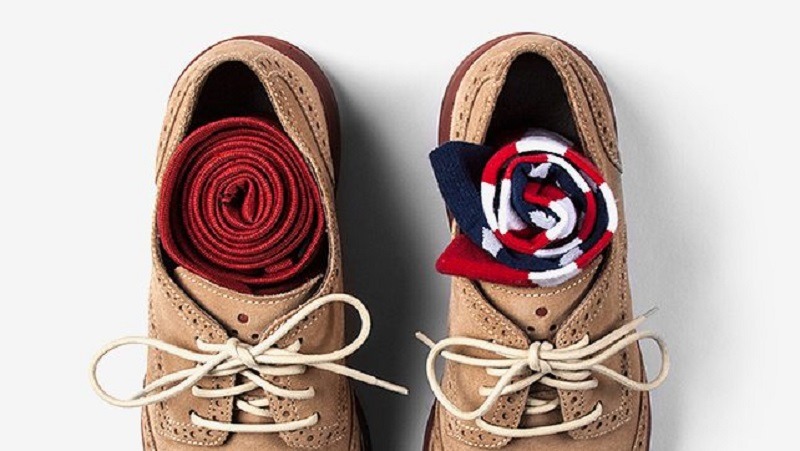 The shoes you decide to bring on a trip also depends on your itinerary. But it is always better to be prepared than sorry. I'd recommend packing a pair of formal shoes, a pair of casual shoes and a pair of adventure shoes. You can wear the bulkiest pair on board so you save space. You can also pack other stuff inside your shoes, like socks, cellphone chargers etc. Just cover the soles with showercaps or a shoe bag so they don't mess with your other stuff.
7. Pack Essential Items In Your Carry-on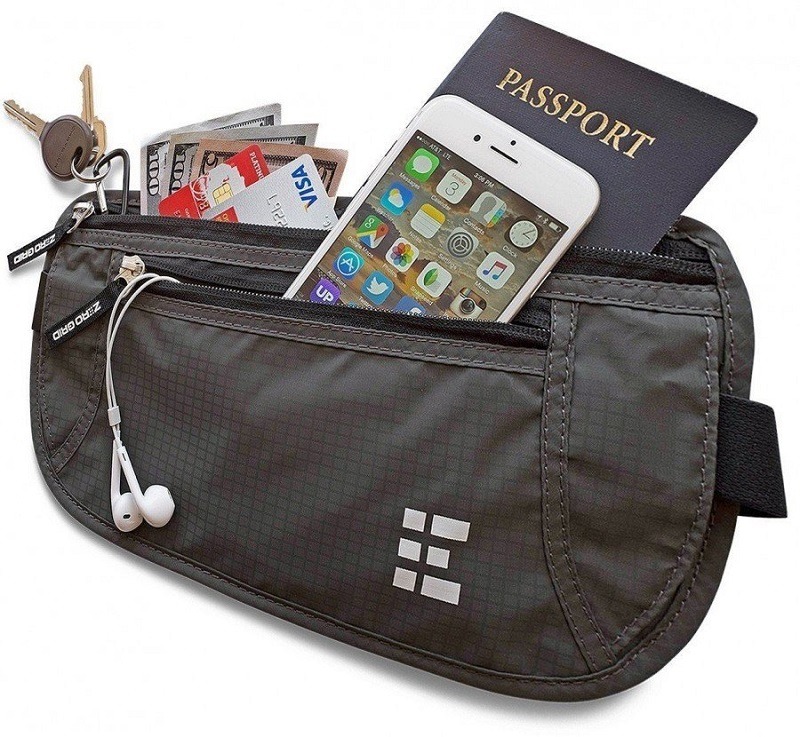 All of your valuables and essentials should be put inside your carry-on luggage, not inside your check-in luggage. Essentials I'm talking about include your ID, passport, jewelry, credit/debit cards, wallet, electronics or other items that greatly matter to you – these should always be brought onto the plane with you.
You can use a travel wallet to keep your passport & tickets organized as well as a money belt to hide your valuables away. Also, always bring a foldable tote bag with you in case you need buy additional items, like snacks and water, at the airport.
8. Use Empty Bottles, Tubes Or Socks To Hide Your Valuables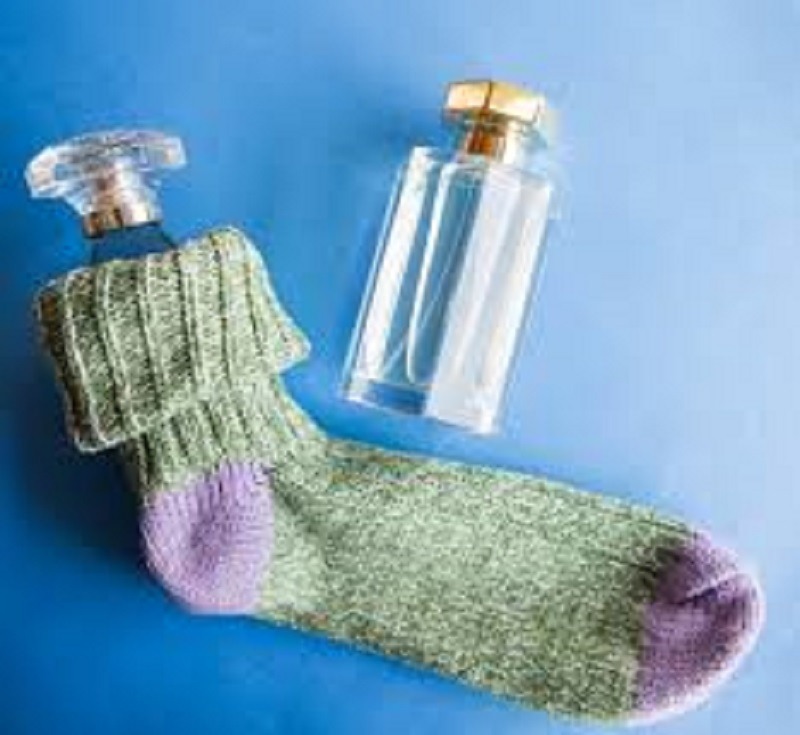 Being a pro traveler is also being a wise traveler. Thinking in advance is always a great advantage. We've heard plenty of stories about stuff going missing at the airport and in hotel rooms, and one way to avoid being robbed is by not flashing your cash or expensive belongings around.
You can hide these valuables in an empty lotion container, no one would dare think that there's cash in it, unless they know. Or you can slip breakables or jewelries into a sock and place it inside your shoes… Not only it is safer but you can also prevent it from scratching or catching on anything.
9. Use Dryer Sheets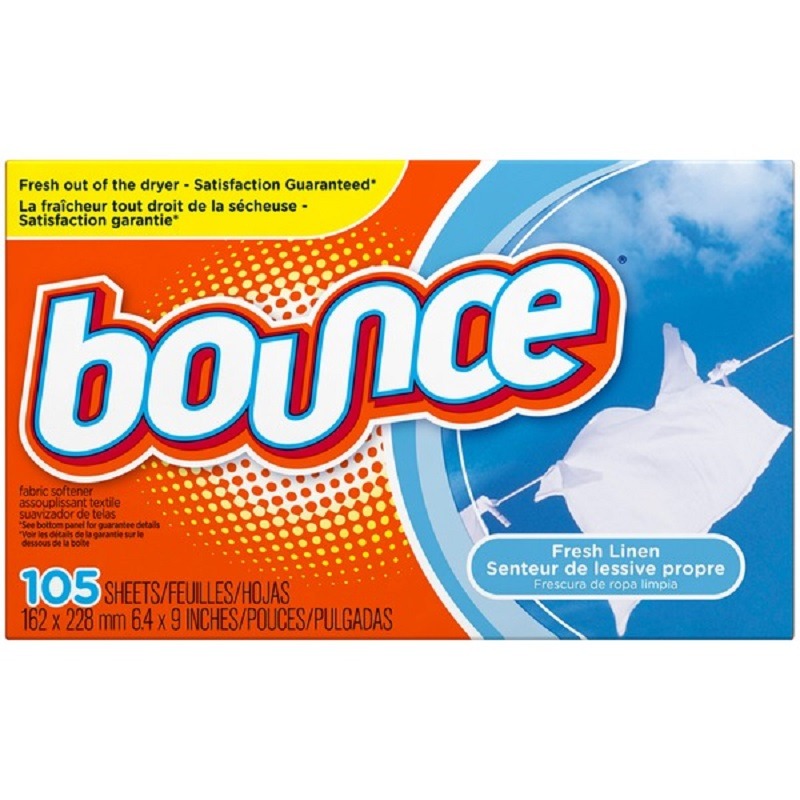 You might be surprised to know that aside from keeping your clothes fresh and smelling good, dryer sheets have a lot of uses when you travel. You can put them inside your shoes so foot odor won't spread to other items in your bag. You can also bring dryer sheets with you on your outdoor activities as they can repel insects… Just rub the sheet on your clothing and keep one in your pocket. You can even use them at the beach to dust the sand off your skin more easily. And they're also a good item to start a fire with when you're out camping in the wilderness. See? Dryer sheets do so much more than we think!
10. Make Your Bag Stand-out In The Crowd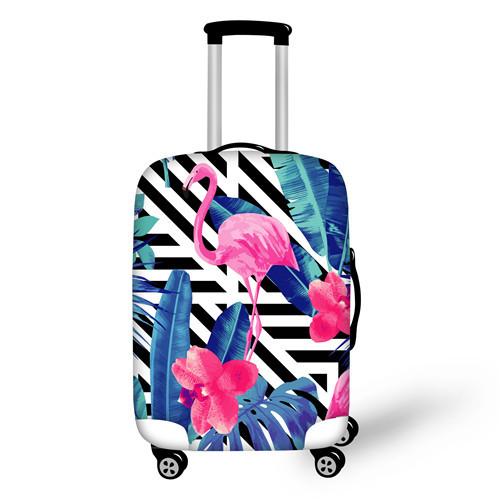 Make your bag look unique among the others… Not only will this help you to identify it at the baggage carousel but it can also be an easy way of identifying it in case it gets lost. You can decorate it with ribbons, stickers or put name tags on it. Alternatively you can just simply put something on it that will serve as a unique mark, like a colorful shoelace or handkerchief. After all, your luggage is a reflection of yourself, so why not make it stylish?
Traveling is indeed fun but it can be spoiled easily by small glitches of mishaps, so it's better to always be prepared and ready. I hope these packing tips and hacks improve your next travel experience!
For more amazing travel accessories, visit our online store, SHOP STORY.
Tired of the 9-5 rat race, trading your valuable time for money, just to build someone else's dream? Wish you could design a lifestyle that combined traveling and earning a living? Good news – You can! Learn how today by downloading our FREE eBook, 12 Steps to Full Time Travel. Click here to Download Now!