I've always loved the sea.
I'm not a very good swimmer, but being on the beach and exploring the underwater world gives me a sense of being transported to another world, and I feel free and totally refreshed…
This feeling is what pushed me to travel to different places and discover new sights in the process.
I just have a bit of a problem: I'm not a big fan of crowded places, and that often makes me shy away from popular beaches, especially during the peak season.
Luckily, I like talking to locals whenever I travel, and they often give me valuable tips regarding where the best-kept secret beaches actually are.
The good news is that these undiscovered beaches are yet to be overwhelmed by tourism, resulting in dominant local cultures and blissful hideaways that leave more to be inspired by.
Here are 10 of them…
Secret Beaches Around The World: Where To Find Them
Interested in visiting these irresistible secret beaches? Pin this image on Pinterest to remember where to find them >>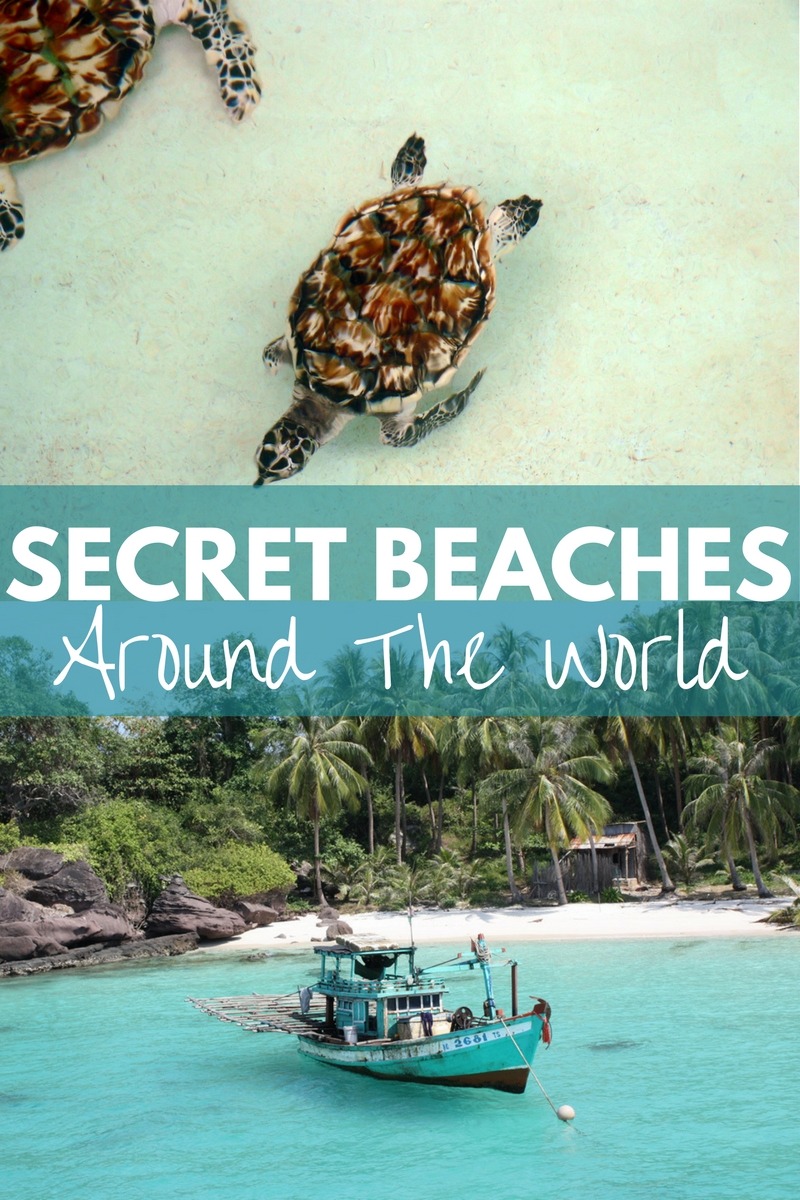 1. Phu Quoc Island
Located in: Kien Giang, Vietnam
Best time to visit: December – March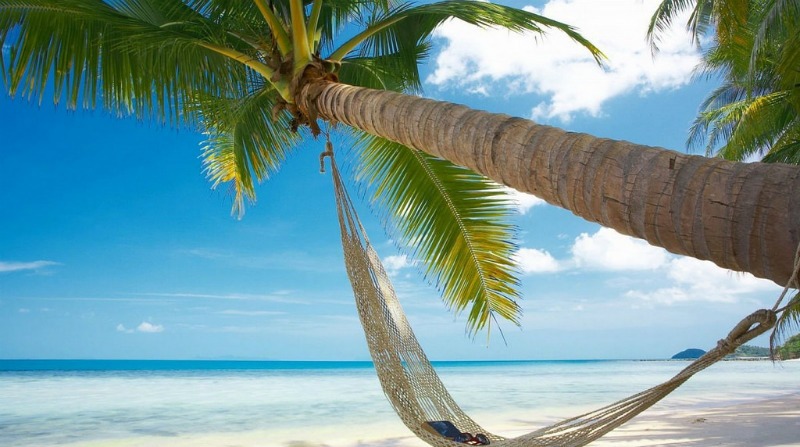 Phu Quoc is dubbed as the next Phuket. It is just as charming as the famous Thai destination, but without the huge number of beach bums… And it's technically in Vietnam.
This may not last for long, though…
Phu Quoc island has already caught the eye of real estate developers, and it won't be long before droves of people flock the island.
For now, there are still large swathes of fine, sandy beaches that you can explore peacefully.
Accommodation Recommendations
Budget: Bungalow Mai Phuong Binh
Luxe: Salinda Resort Phu Quoc Island
2. Con Dao Islands
Located in: Bà Rịa–Vũng Tàu, Vietnam
Best time to visit: December – March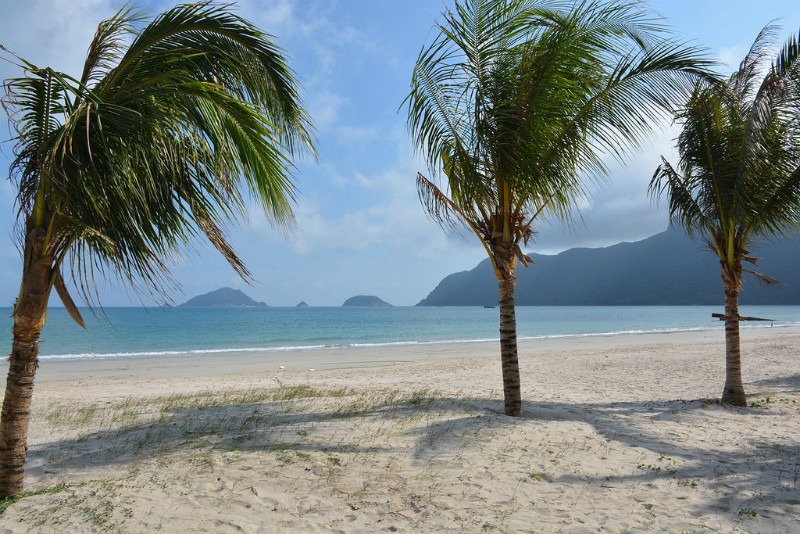 This slice of paradise used to be a prison island for political prisoners during the French colonial era.
Today, aside from its historical value, Con Dao is also gaining traction for its peaceful beaches, rich forest and marine life.
Accommodation Recommendations
Budget: Con Dao Camping
Mid: Con Dao Resort
Luxe: Six Senses Con Dao
3. Khanom
Located in: Nakhon Si Thammarat, Thailand
Best time to visit: November – April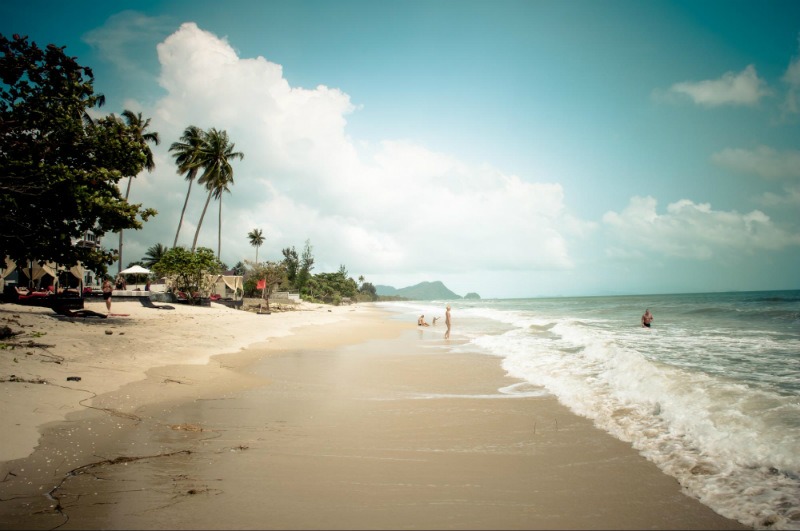 Best known for the sightings of pink dolphin colonies in the area, Khanom has around ten beautiful beaches, several caves, and a 700-year old temple in its vicinity.
There are little to no commercial establishments in the area, but you can get what you need from convenience stores.
Accommodation is relatively cheap if you are just in it for the basics, but if you want something fancy, there are a couple of high-end resorts available for you.
Accommodation Recommendations
Budget: Alongkot Beach Resort
Luxe: Aava Resort & Spa
4. Jomalig Island
Located in: Quezon, Philippines
Best time to visit: November – May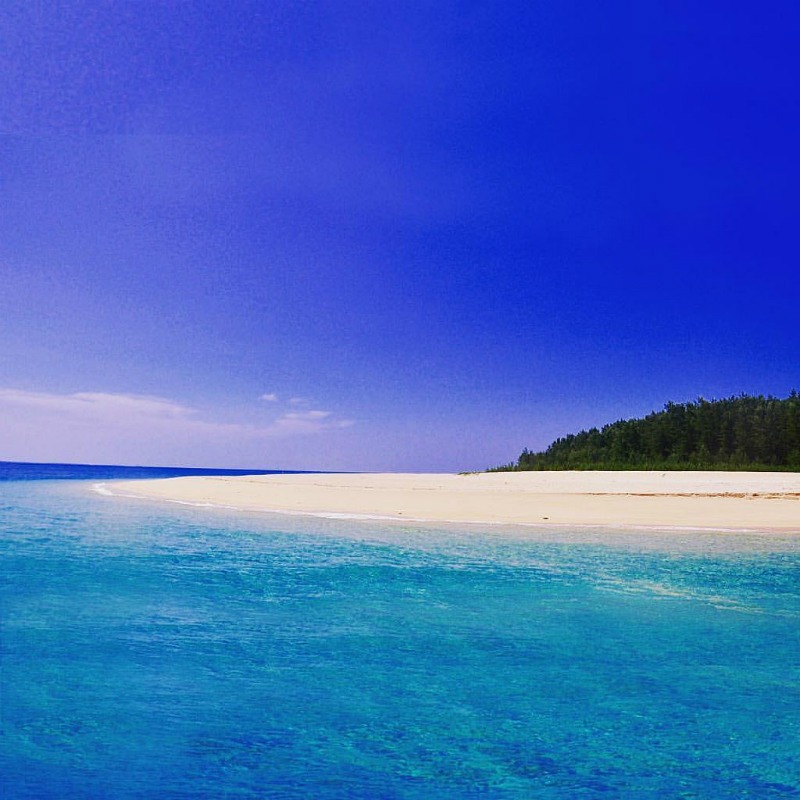 With 7,107 islands to explore, the Philippines is every beach lover's paradise.
The country is known for its white sand beaches, and this sets Jomalig part, as its sands are golden in colour.
Getting there requires 5-6 hours on the boat from the mainland, and there are little accommodation options in the municipality, but the friendly locals, the freshly-caught seafood and the beautiful sunset on the golden coast will be well worth your effort.
Accommodation Recommendations
You are best to camp or see if you can get a room at one of the two homestays on the island (Tejada's Resort). You can find one homestay near the port and the other near the beach in Sitio Landing. Contact: 0907-5375234 (Tatay Rudy – Owner).
5. Great Santa Cruz Island
Located in: Zamboanga, Philippines
Best time to visit: November – May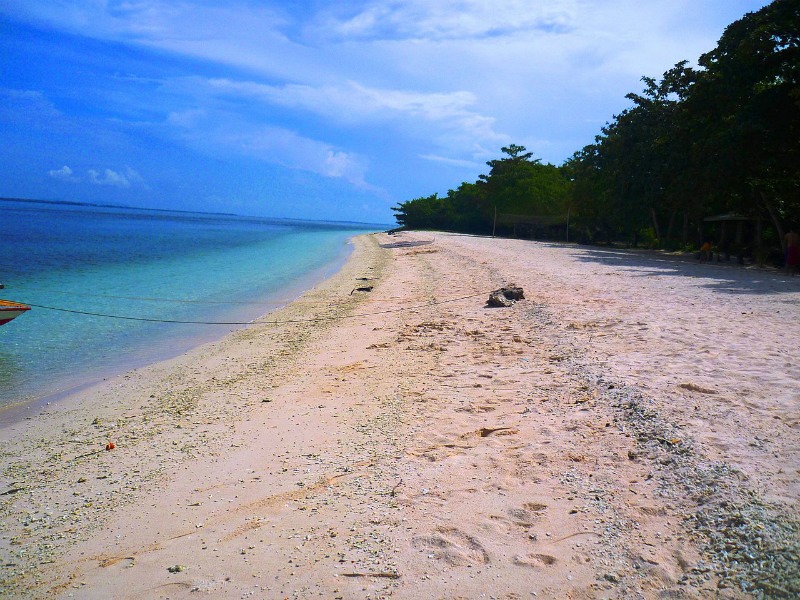 This uninhabited island south of the Philippines is known for its pink sands.
Yes, you read it right: PINK.
The colour is due to the Red Organ-pipe corals found in its seas that were slowly pulverised and washed ashore by the waves.
This idyllic island remains one of the country's top secret beaches simply because it is a protected area, and the only way to get there from the city is by chartered boat arrangements through the local government.
Accommodation Recommendations
You cannot stay overnight on Great Santa Cruz Island but you can stay in Zamboanga…
Budget: Zamboanga Town Home Bed and Breakfast
Mid: Garden Orchid Hotel
6. Gozo Island
Located in: Maltese Islands, Malta
Best time to visit: July – August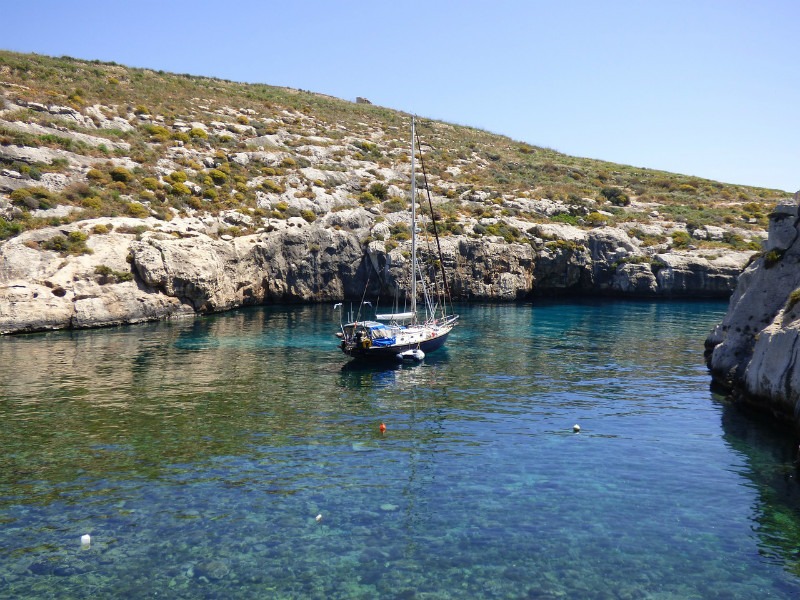 If you're up for visiting temple ruins, strolling through old towns and rediscovering history while being able to enjoy peace and quiet on the beach, Gozo is perfect for you.
The Azure Window at Dwerja Bay is postcard-perfect, and Ir-Ramla il-Hamra beach is ideal for hours of lounging lazily by the sea.
Accommodation Recommendations
Budget: Hotel Xlendi Resort & Spa
Mid: Rigiana Guest House
Luxe: Kempinski Hotel San Lawrenz
7. Muriwai Beach
Located in: Auckland, New Zealand
Best time to visit: September – January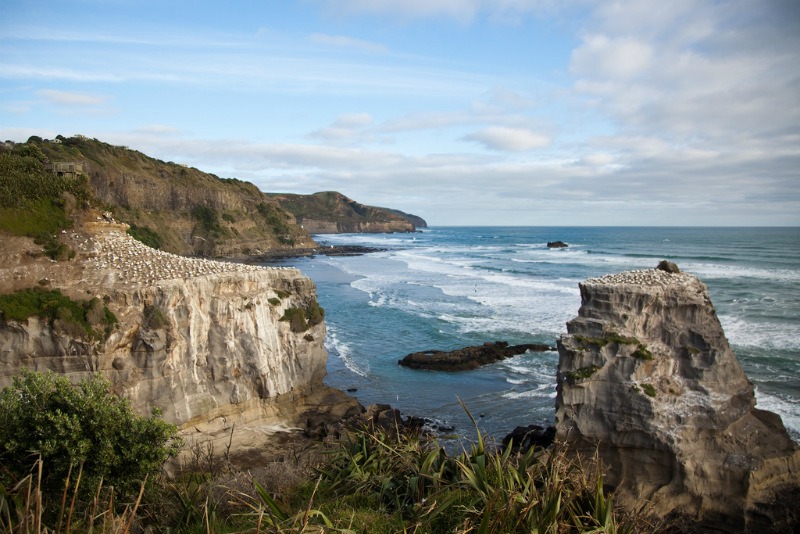 This black sand beach in Auckland, New Zealand is a gem for surfers.
If you are a nature enthusiast, the 1,200 pairs of gannets nesting on the island from August to March is a must-see for you.
The island is also ideal for outdoor activities such as mountain biking, hiking, and horseback riding.
Accommodation Recommendations
Budget: Hillside B&B
Mid: Vineyard Cottages – Kumeu
Luxe: Romantic Piha
8. Lord Howe Island
Located in: New South Wales, Australia
Best time to visit: September – May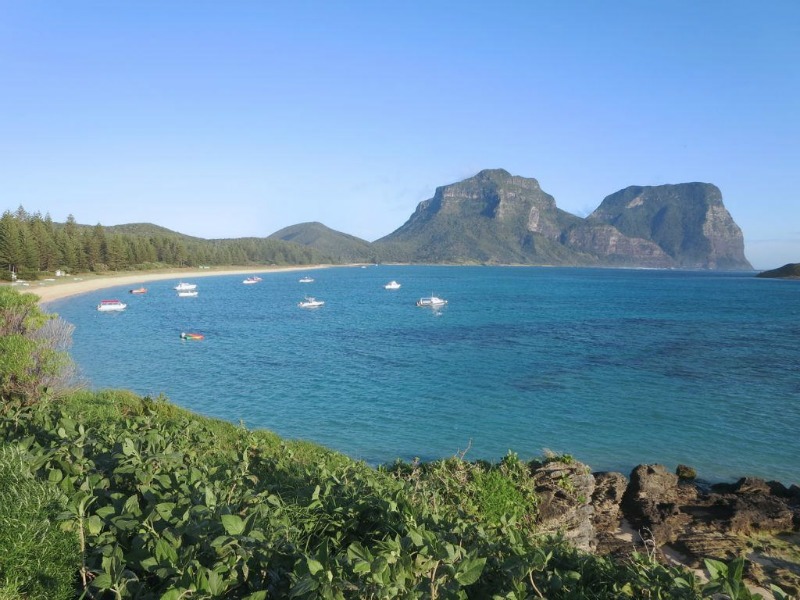 Sandy beaches, lush forests, and clear waters make this Australian island a sight to see for every adventurer.
Water activities such as kayaking, snorkeling, and paddle boarding are popular in the area, and those who like hiking can climb Mt. Gower for a relatively challenging day hike followed by stunning views.
Accommodation Recommendations
Please see all available lodges and guesthouses on Lord Howe Island here.
9. Ibo Island
Located in: Cabo Delgado, Mozambique
Best time to visit: June – September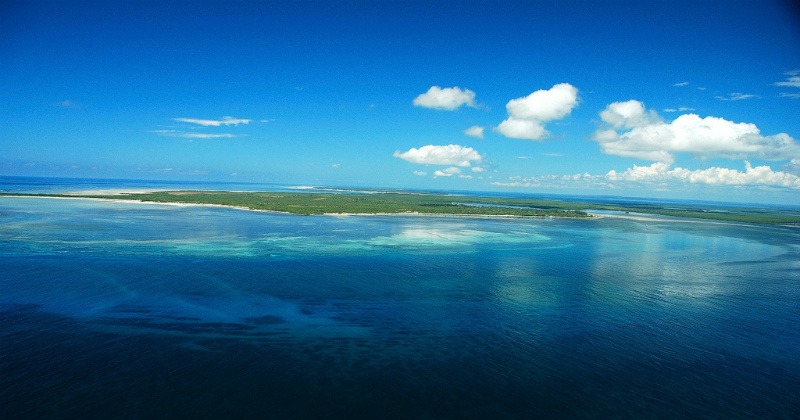 Majestic ruins and historical architectures are the usual sights in this hidden treasure of an African island.
Ibo may not have many beaches, but the few situated a little way off the coast are home to white sands, clear waters and golden sunsets.
Accommodation Recommendations
Budget: Cinco Portas
Luxe: Ibo Island Lodge
10. Bequia
Located in: Saint Vincent and the Grenadines
Best time to visit: February – April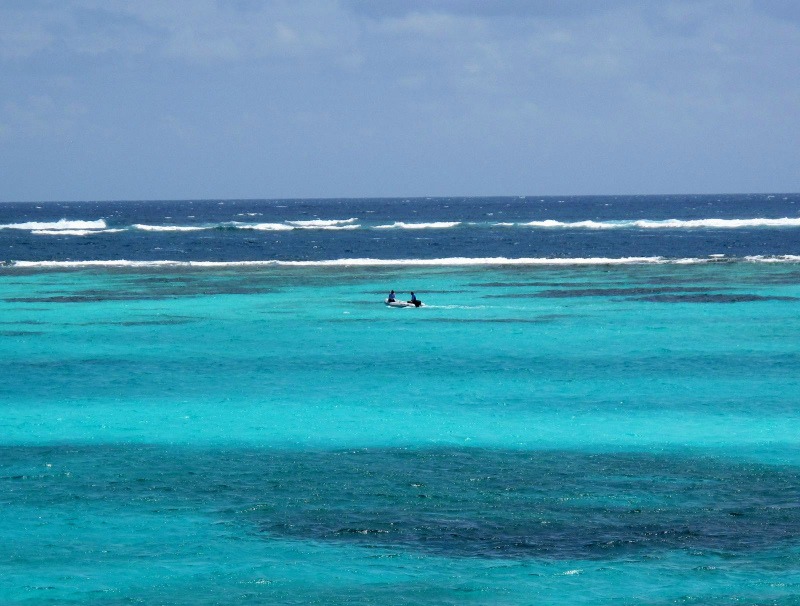 Bequia (pronounced as 'beck-way') is one of the best Caribbean islands that I've visited.
Its beaches, unlike those from other Caribbean countries like Barbados, are quiet and relatively undeveloped.
Its golden sands are also Instagram-worthy.
The island is quite difficult to get into, and a bit on the expensive side; perhaps these are the reasons why this island remains a well-kept secret from the rest of the world.
Accommodation Recommendations
Budget: Frangipani Hotel
Mid: The Old Fort Boutique Hotel and Estate
Luxe: Bequia Beach Hotel
There you go! I hope you enjoyed my list of the top secret beaches around the world. I'm sure there are many beaches that I failed to mention, so sound off in the comments for your recommendations!