Cebu is a province of the Philippines. Also, it comprises Cebu Island and more than 150 smaller surrounding islands and islets in the Central Visayas region of the country. Its thriving port city, Cebu City, maintains artifacts from the Spanish colonial past of the 16th century. This includes the Minore del Santo Niño basilica and the San Pedro triangular fort. Tops, an observation deck on Mt. Busay, overlooks the city.
Cebu is one of the most populated provinces in the Philippines. Metro Cebu is the second-largest metropolitan area in the Philippines, and Cebu City is the principal commercial, educational, and industrial hub in the Visayas.
It has become a global hub for business processing services, tourism, shipping, furniture manufacturing, and heavy industry over a decade. Mactan–Cebu International Airport is the second busiest airport in the Philippines, located on Mactan Island. Here are some spots you can visit in Cebu.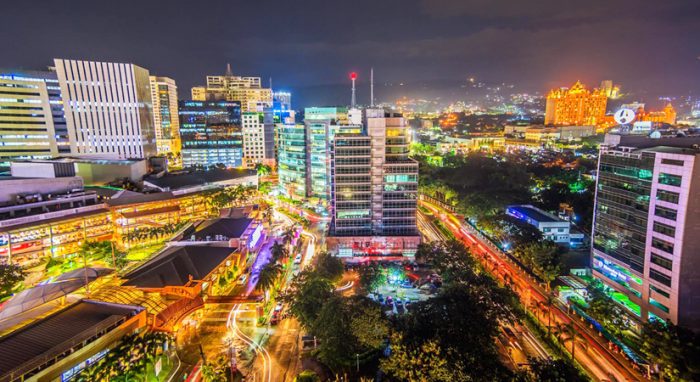 Kawasan Falls
Kawasan Falls is one of Cebu's most popular destinations and one of our absolute favorites. The river water is a dazzling string of turquoise, flowing in a desert canyon through thick greenery. The colors are vibrant, and there is no doubt that the scenery is magnificent. Most visitors choose to relax and enjoy the falls' beauty, usually by setting up at one of the picnic tables next to the lowest and highest of the three big waterfalls.
It is one of the most exhilarating and beautiful experiences that you can seek. You should try canyoneering, as well. It is a multifaceted outdoor activity involving the use of a variety of methods to make your way down a canyon or gorge. Usually, it's a combination of climbing, hiking, swimming, and cliff diving, and it's a lot of fun. 
Osmeña Peak, Cebu
Osmeña Peak is Cebu's highest mountain. It is the "peak" spot from which you can get amazing 360-degree views of Cebu Island.
Take a bus at the South Bus Terminal in Cebu City to get to Oslob or Santander / Li-loan. The bus fare is about PHP 106, and it takes about 3 hours to travel. Tell the driver that you'll get off for Osmeña Peak at the Dalaguete intersection.
Moalboal, Cebu
Cebu, and Moalboal in particular, is renowned for its excellent diving opportunities. There's some fantastic marine life in the water around the island. Also, Moalboal is especially famous for its single sardine run throughout the year, which results in almost guaranteed sightings of sardines every day of the year!
This is an entirely natural and ethical phenomenon. Millions of sardines form large, sparkling balls in tightly packed shoals that twist and flow through the clear water.
Conclusion
Cebu is located east of Negros, west of the islands of Leyte and Bohol. The province is made up of Cebu Island and 167 smaller islands. These include Mactan, Bantayan, Malapascua, Olango, and the Camotes Islands. 
Cebu has a central location and great proximity to an unusually exotic tourist destination. Its ready access the island's diversity of plant, animal, and geological wonders, as well as its distance from earthquake and typhoon activity are some of Cebu's unique features.
For more Cebu travel tips, click here.