The digital nomad trend is well and truly on the rise, and web designing is a big part of it. The worldwide growth of fast, reliable internet connections has coincided with more and more people deciding to combine work with travel as a lifestyle choice, either working as a remote employee or freelancer.
In fact, with changing attitudes to remote working, the digital nomad phenomenon will continue to grow. Millennials, in particular, are concerned with finding work/life balance, with 85% wanting to telecommute 100% of the time. It is predicted that the majority of the U.S. workforce will be freelancers by 2027.
The advantages and attractions of this kind of lifestyle are obvious – the balance between work and enjoying life; and seeing the world while still earning money. Many digital nomads take advantage of the concept of "geoarbitrage," made popular by Tim Ferriss, author of The Four Hour Workweek. Basically, this is when people take advantage of living in countries with a low cost of living, while still earning from clients or employers in high-wage countries.
Web designing is a perfect fit for the digital nomad lifestyle, which makes it no surprise that it is among the most popular digital nomad careers. Read on to find out how you can get started as a remote web designer.
How To Become A Remote Web Designer And Make Money While Traveling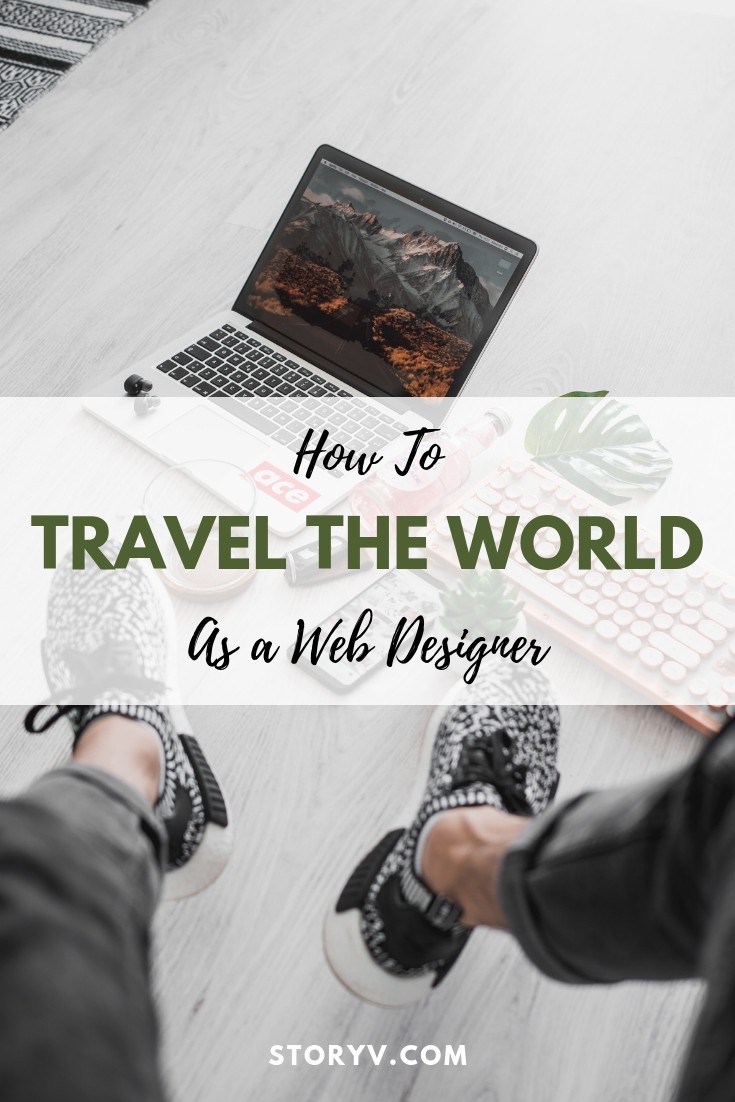 Why Web Design?
There are certain reasons why web design, in particular, fits really well with the traveling digital nomad lifestyle.
First of all, wherever you go, there's no shortage of work. The demand for web designers is only increasing, so if you go this route, you're not going to end up unemployed any time soon!
Language doesn't matter – just because you may speak only English, that does not mean you can't design sites for companies in Estonia, Vietnam, or Brazil – after all, you only design the site, you don't have to write the content.
You don't need to meet face to face with clients. It's possible to work for a client on the other side of the world without ever speaking to them. Email, Skype, and applications such as Slack mean you can close deals and communicate with ease.
Web design is by its very nature a creative job. Creative people need inspiration, and what could serve as a better source of inspiration than traveling the world, experiencing different countries and cultures and seeing new and exciting things? Travel truly opens up your horizons.
Having a flexible lifestyle where you can work when you want is great for creative people too – if you've ever had to do any kind of creative work, whether it be design, writing, or anything else, you'll know all too well that you can't force inspiration and creativity – not being chained to a desk all day means it's far easier to work when it suits you; when you're feeling most productive and inspired. You can establish a working routine that is right for you.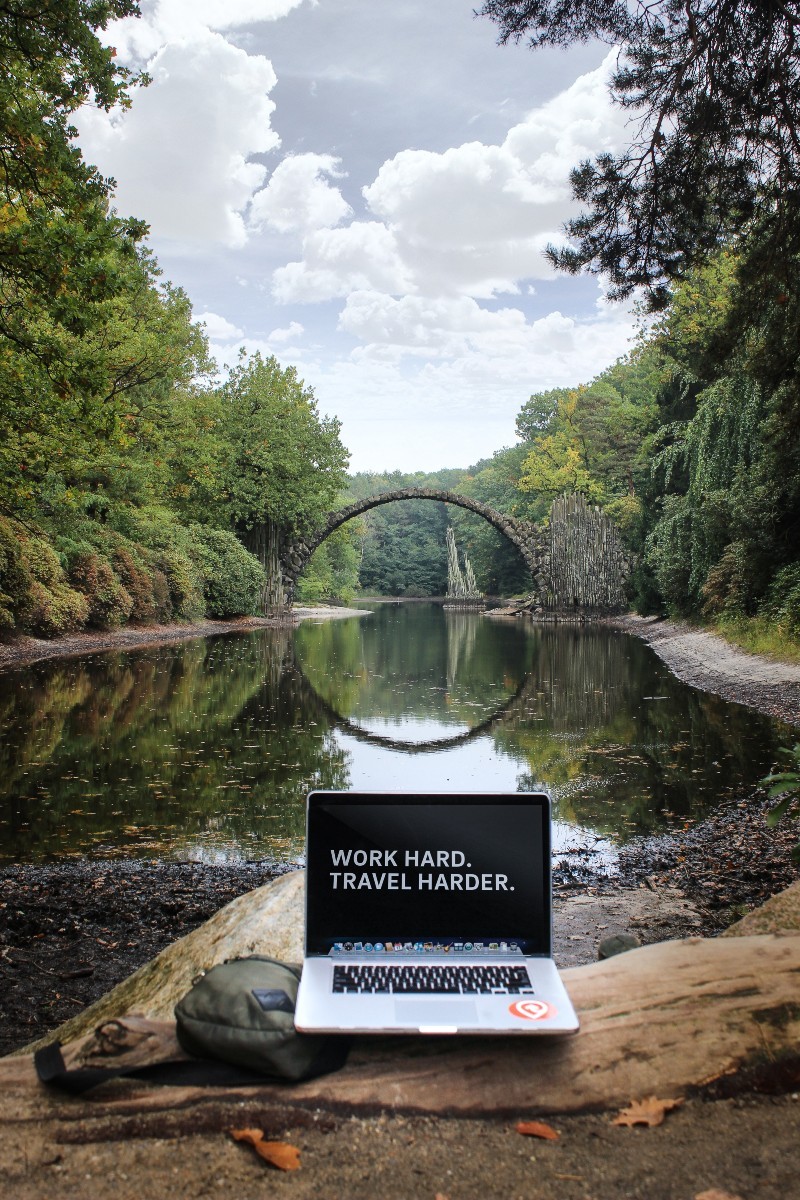 Getting Started With Web Design
So you've decided the life of a web designing digital nomad is for you, and you want to use your work to fund your travel – what steps do you need to take to get there?
Assuming you're not already a web designer, then it's kind of obvious that becoming one is the first step! Thankfully, thanks to the internet, this is something you can teach yourself, in your own time around your current job.
There are far too many online resources for learning web design to begin going into them here, but needless to say, a wee bit of Googling here will help you find something that suits your needs and your learning style, as well as your budget. It's perfectly possible to learn everything you need to know about web design for free. A good place to start though is a curated list of courses here.
One truth about becoming a web designer is that before you can begin getting paid work you're going to need a portfolio of work that you can show potential clients. While you're learning you'll no doubt be putting your new skills into practice, and your own personal web design projects can form part of your portfolio.
Volunteering your services to friends, family, or charities and other organizations within your community is a great way to boost your portfolio with real-world examples, as well as providing references and testimonials from real clients.
You're going to need a place to show off your portfolio and glowing testimonials, so put your skills to use on your pride and joy – your own website. No need to pay the earth here either; you're saving for that overseas travel, after all. So a domain name and a cheap, basic hosting plan are all you need.
You're also going to need some kind of business plan if you are going the self-employed route. It's all well and good having the skills to create great websites, but you also need the ability to market yourself and keep a regular flow of work coming in.
Again, there are endless resources online, but one book that comes highly recommended is The Ultimate Guide to Starting a Freelance Web Design Business. Having an established client base before you leave on your travels can help, as existing clients can be one of the best sources of new work, through referrals.
If you want to go the freelance route, there's plenty of options here too. Sign up to some of the popular freelance marketplaces, such as Upwork, Peopleperhour, Guru, and 99Designs. It can be daunting getting started on marketplaces such as these, but if you take the time to create a comprehensive profile and portfolio, and learn how to craft a proposal, it shouldn't take too long to book your first gig.
Maintain a good rating, and the more work and reviews you get, the more clients will approach you to apply for their jobs. Once you crack it on one of these sites, they can keep you in work as long as you need.
There are also sites that specifically cater to digital nomads as well, like Working Nomads, Dynamite Jobs, and We Work Remotely. NoDesk maintains a database of job marketplaces for digital nomads and remote workers, as well as a host of other useful resources.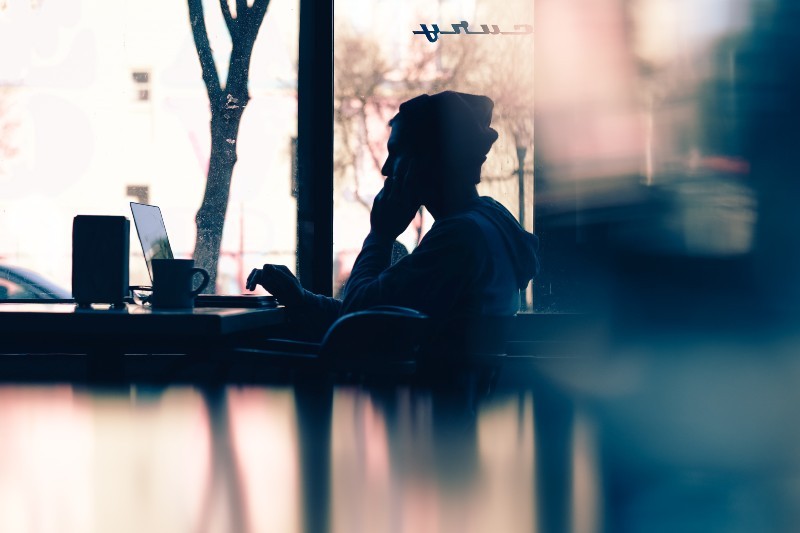 You're On Your Way To Becoming A Web Designer – Now What?
Even though your new lifestyle as a traveling web designer means you're earning as you go, your budget most likely won't stretch to hotel accommodation when you're based somewhere on a medium to semi-long-term basis.
A lot of digital nomads tend to settle in places where the cost of living is relatively cheap. Wherever you decide to go, it pays to have some idea of what the cost of living is likely to be, as this will dictate how much you'll need to work, and how much time and money you'll have for leisure and sightseeing. A good start is Nomad List, a crowdsourced database of cities around the world, rated for digital nomad friendliness, and a whole heap of different factors, including cost.
Many nomads take advantage of co-working spaces, and increasingly, there is accommodation that is geared solely towards digital nomads, that are both co-living and co-working spaces in one.
With remote working and digital nomad numbers on the rise, it's no surprise that many networks and communities are cropping up around the world. Especially if you're starting out, becoming involved in the local nomad scene wherever you go is a great way to make friends, enjoy the company of people who can empathize with your situation, share costs on accommodation, travel, and other expenses, network and make professional connections.
Many nomads divide their time between traveling and their home country, spending part of the year overseas and part of the year back home, or returning home for a break between extended periods of travel.
One great thing about becoming a web designer is you have a marketable skill that you can take anywhere, and this applies back home too. You can continue the work back home and still maintain the flexible work/life balance, and you always have the option of getting back into full-time employment in your newly chosen field, setting up your own agency, or staying as a one-person freelance band.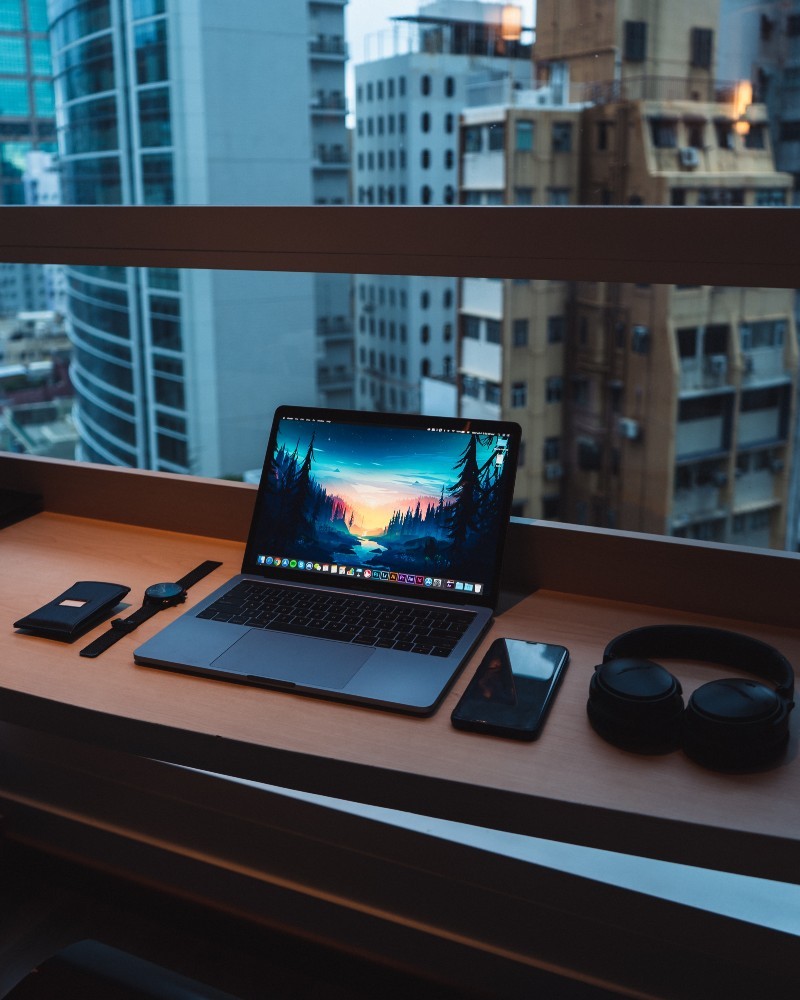 Conclusion
Whether you're already a web designer, or have decided to trade in your current career for something different, becoming a remote worker or digital nomad and using your skills to fund your world travel may be a daunting prospect and require some hard up-front work and planning in order to achieve.
If you are starting from scratch and are learning web design as your chosen new profession, expect many months of work ahead of you in order to get up to scratch and get a decent portfolio of work under your belt.
But if having a freer lifestyle and working while seeing the world, meeting new people and experiencing new things is truly your calling then it's a small price to pay in order to make a big, worthwhile change in your life. Many before you have done it before, and that means there's no shortage of guidance and advice out there.
Hopefully this post has given you an insight into both what's required and what's possible in order to live the digital nomad dream as a worldly web designer. Web design is a field that can not only make you good money, but it can open your eyes to new horizons by providing you with the valuable gift of world travel.
Author: Pete Trbovich – "Penguin" Pete Trbovich has been blogging so long his first blog was on a papyrus scroll. He spends an inordinate amount of time raving about Linux, horror movies, Magic: the Gathering, and Frank Zappa. His motto is "Everything is broken and no one knows why."