For many people, working abroad can be a feasible way to pursue their dreams or simply to address their financial situation in their home country. Because of this, many people try to find employment in economically powerful countries, such as the United States.
When doing so, many are bound to discover that employment opportunities in the U.S. require a U.S. government visa. With this factor in hand, your application can get complicated, especially as the processing of this document can take some time.
If you are interested in applying for a job in the United States as a foreigner, you will need a temporary work visa. Here's what you should know about this document. Read on to learn more.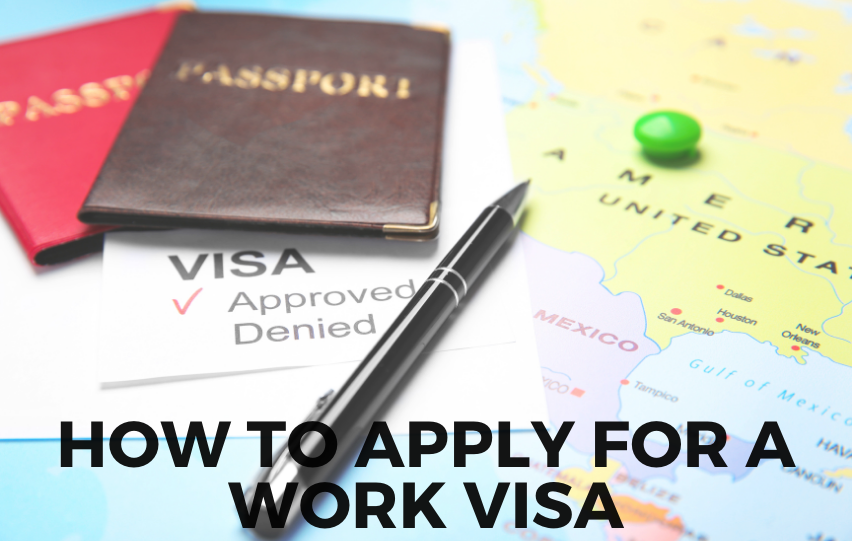 What Is a Temporary Work Visa?
Individuals aspiring to work as temporary workers in the U.S. are required to have temporary work visas. These are documents that will allow them to enter the country for employment contracts that span a certain period.
These contracts are not permanent or indefinite. Employers are required to file a petition with the U.S. Citizenship and Immigration Services (USCIS).
You can only proceed with the process once you get your petition approved. Now, there are several temporary worker visa categories. Some examples are Person in Specialty Occupation (H-1B), Free Trade Agreement Professional (H-1B1), and Intracompany Transferee (L).
The type of visa you will get depends on your employment. For example, you should get an H-1B1 if you are in a specialty occupation, while L is for those who will work in a US-based location of their current employer.
U.S. Visa Eligibility and Requirements
The government agency in charge will provide advice for individuals about what type of visa to get. However, you will need to present documents that prove your eligibility for the visa in question.
As mentioned, you can only proceed to apply once you get approval for the petition filed by your prospective employer. Moreover, depending on the category of visa you will get, you might need to show other documents as well.
For example, the H-1B document requires applicants to have a higher education degree or its equivalent, while the H-1B1 needs post-secondary degrees of at least four years of study in a particular field of specialization.
Other documents you should bring include your passport, application form, payment receipt, receipt number, and other related files.
How to Apply for a Work VISA
Once you get approval for the petition and once you have all the documents needed to proceed, you can start your application. Steps may vary depending on your consulate. However, there are some general procedures you can expect.
You can start your application online using the Online Non-immigrant Visa Application or Form DS-160. Complete this application and print the confirmation page. You will need to bring this to your interview.
Next, you need to upload a photograph. Take note that there are specifications for your digital image. It should be 600 by 600 pixels minimum and 1200 by 1200 pixels maximum. It should be colored in sRGB color space, in JPEG format, and only up to 240kb.
Interview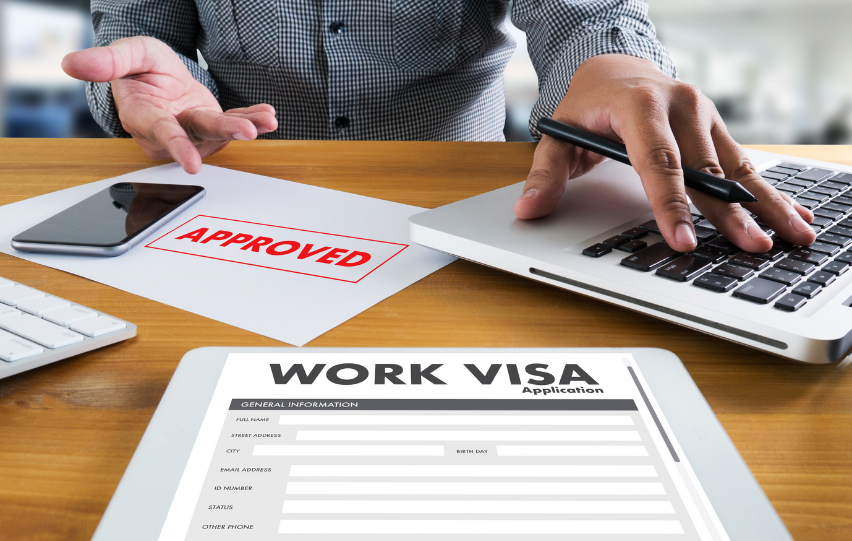 Lastly, you will need to schedule an interview with consular officers. Then, pay for the non-refundable visa application fee, which is $190. However, some applicants are allowed to pay after getting approval.
Once these things are done, you just need to bring all these documents on the day of the interview. After the interview, you will have to wait for a decision from the U.S. government.
The Bottom Line
Getting a temporary work visa can be a long and laborious task. However, with the right documents and preparedness, you can ace the application and start working in the U.S. So, begin talking to employers or explore the official website for work visas today to learn more!