Vietnam is beautiful, but don't just take my word for it. When you visit any new country, the experience will have its hiccups, and it takes someone prepared to survive in Vietnam and enjoy the whole experience. If it's your first time going to Vietnam, you might think you are in another world; this is because of the way things are done there, which is different from other Asian countries.
See, this does not apply to Vietnam only; even in other countries, if it's your first time traveling there, you need to prepare yourself beforehand. This beautiful country has its niche ways of life that a stranger might find complicated to come to terms with, hence these tips.
In this post, we have carefully picked for you some of the top tips to make your experience in this country easier and more worthwhile. Armed with these tips, you are sure to enjoy your stay in this breathtaking city.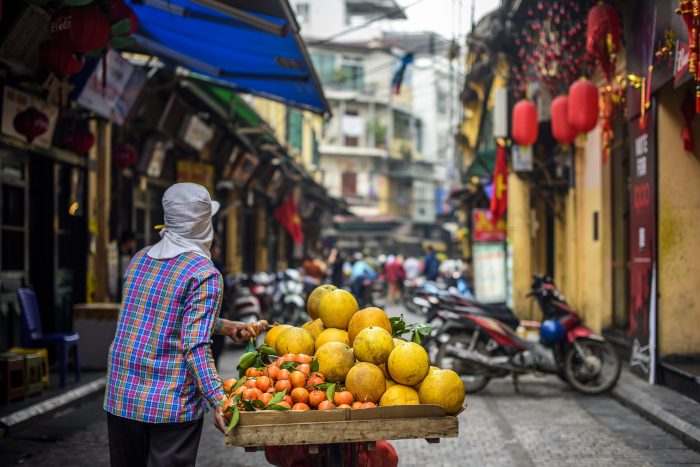 How Do You Ask Questions?
I am assuming you don't know the language of Vietnam, but if you do, fair enough. Now, let me address those who are green about this city and wish to stay for a long time; you might make use of the Internet to ask questions. And to make it even easier, consider doing this research far in advance of your departure.
Social media such as Facebook is another option if you are looking for people to connect with. Most countries have expatriate Facebook groups that you can make good use of in case you are stranded or want to ask questions from fellow visitors. From asking about the best restaurants in town to where you can fix your bike or find English-speaking doctors, the Internet should be able to sort you out.
Survive in Vietnam: Learning the Language
To survive a visit to any new country, and certainly to survive in Vietnam, you will need to familiarize yourself with the country's language. This is probably one of the challenges most travelers face in Vietnam – learning to speak their language. Vietnamese is quite hard, and no matter how hard you try and practice speaking it, someone, especially a local, will find holes in your speech. Perhaps you think you have grasped the language; don't get surprised if the next local you speak to just stares at you and walks away. It's likely because they didn't understand you in the first place.
If you are passionate about this language and want to learn it, the best way to do so is to join a local club and indulge in activities with locals. Learn basics such as how to greet, ask for directions, make requests, address a man or a woman, or say numbers; these basics will be helpful during your stay here.
Don't be embarrassed by the mistakes you make; they are all part of the learning process, and thank God, because you are in a country that is full of generous and warm people, they will always help out where need be.
Getting Around Without a Car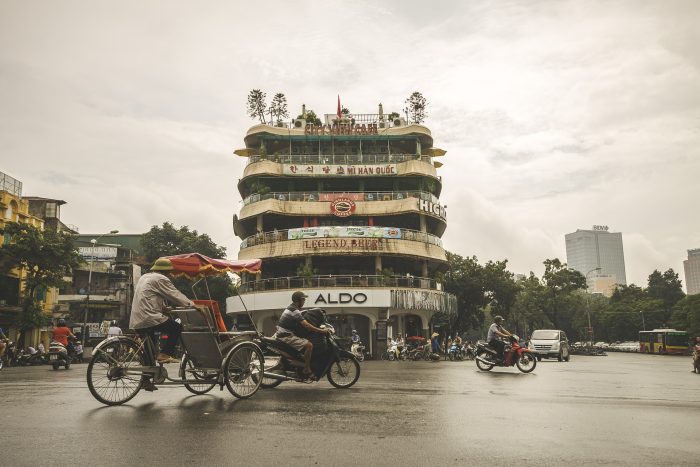 You're probably aware of this, but Vietnam's transport system is quite different from other countries' systems. You might be interested in jumping and renting their hooters or even bikes, but truth be told, it is not for the faint-hearted, especially if you are not familiar with the roads. However, there are several ways one can get around this beautiful city without a car.
Using taxis is one of the distinct ways, and this is because they are scattered all over. Every step you make, you can't miss finding one. The sad part is that most of the drivers don't speak English, which can be challenging when you try talking to them and negotiating prices.
As such, if you ever find yourself in such a situation, show them where you are going on your phone. Some might get lost on purpose to over-charge you or take the longer routes, thinking you will not notice since you are just a tourist; however, be keen and always tell them where you want to go.
Tips on How to Cross the Roads in Vietnam
Don't overlook this thinking it's one of the least worries of a traveler in a new country. This is a serious issue that has landed so many travelers in problems. This is because the roads in Vietnam are different from what you are used to. If you think you have seen buses, scooters, bikes, cars, or trucks fighting for space, wait until you get to this country.
People have no regard for traffic lights, and you will often be bumped into by women pushing food on carts; it's survival of the fittest. Whereas you might find crossing the roads a bit daunting at first, you will soon get the hang of it. Up until then, be careful when crossing the street, and watch your back not to be swept away by the wave of traffic.
Tips on How to Buy a Sim Card
If you are considering buying a sim card, consider buying from the two major publications, Viettel or Mobifone. It's quite easy getting a sim card here, and you can quickly get one right at the airport arrival stands. These vendors usually speak English and are very helpful in terms of helping you load the Internet and even insert the sim card on your phone.
If you already have one and are wondering where to get data vouchers, worry not. Just go to any street vendor, and they should be able to help you out. All you need to tell is the name of your company and how much you need to load (you might as well consider learning these words in the local language). Ideally, 100,000 dongs should be able to keep you going for a few weeks. If you are not sure how to load data, ask them for help, or use Google.
Bottom Line
If you hope to travel to Vietnam any time soon, we hope you find these tips on how to survive in Vietnam useful. Always remember, Vietnam is one of the friendliest countries, and should you ever face any challenges along the way, never hesitate to ask for help. You will be surprised at how warm these people are and how they are willing to help anyone at any one time.