As humans, we enjoy learning about new species of animals; we want to learn about them and get up close and personal with them. And there is no better place to witness some of the world's most amazing creatures than in the Galápagos Islands.
Due to a shortage of natural predators in the islands, tourists can get up close and personal with pleasant wildlife like cheerful sea lions and large sea tortoises.
Owing to the cold ocean currents that carry rich nutrients for food and the wide assortment of ecosystems, like mangrove lagoons, rocky areas, coral reefs, and sandy beaches, there are many marine organisms in the Galapagos. Read on to find out more about the fascinating marine life of the Galápagos Islands.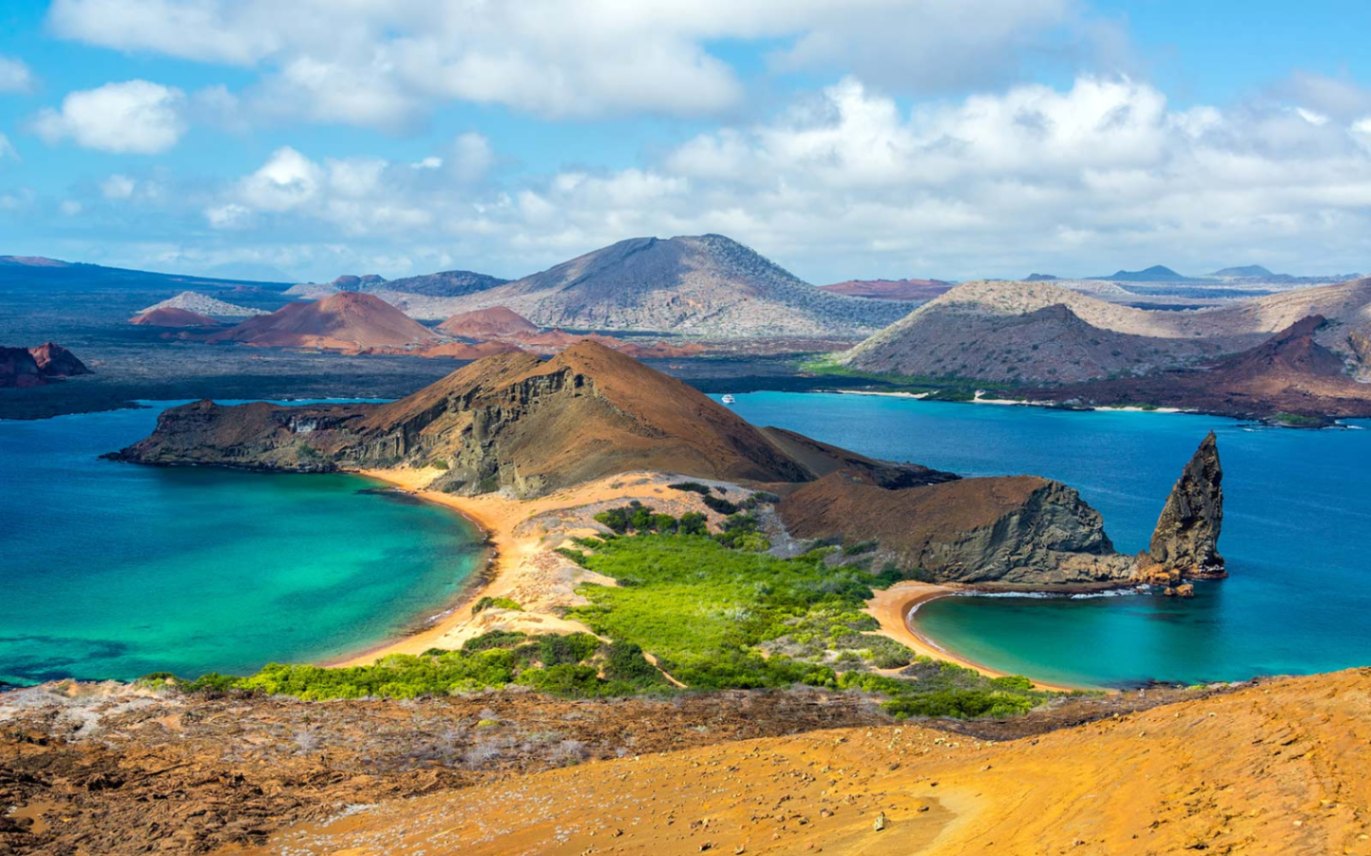 Galápagos Islands
The Archipelago consists of 19 islands, 13 large and 6 small, and dozens of islets and rocks covering more than 17,000 square miles. The nearest point to the mainland is 600 miles off South America's west coast from the country of Ecuador.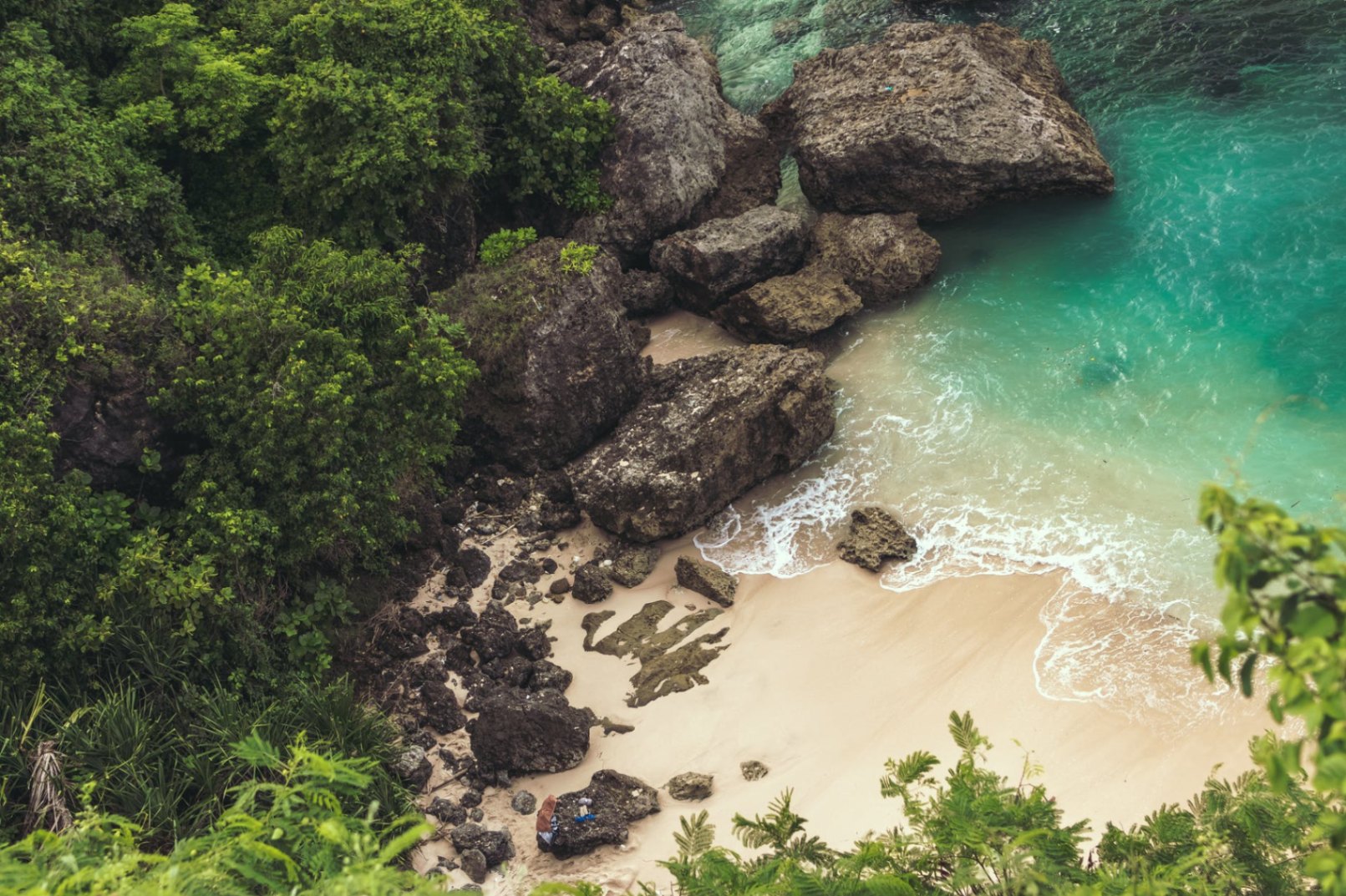 One of the world's most unique ecosystems, the Galápagos Islands and the surrounding waters, are rich areas of biodiversity. It is a double World Heritage site—both land and sea are protected— and acted as support for the Theory of Evolution by Charles Darwin.
Every island has a distinctive landscape of its own, spanning from desolate black volcanic rocks to vast areas of white sand beaches that melt into gemstone-blue waters.
The archipelago of the Galapagos is situated at a spot where large ocean currents converge, mixing cool waters rich in nutrients from the south, warm currents from the north, and a deep cold current from the west.
Marine Life of the Galápagos Islands
The combination of ocean currents has merged flora and fauna from varying ecosystems and has led to unique marine species, from tiny fishes to big mammals.
The variety of fish life is incredible, and on almost each snorkeling outing, wonderful schools of inshore grunts and snappers are seen, while schools of open water jacks, eagle ray, barracuda, bonito, and Scalloped Hammerheads are frequently seen.
The usual probability of the presence of Manta-Ray, Galapagos sharks, and even Whale Sharks makes it more interesting. Numerous unusual and rare animals live in drop-offs and the boulder-strewn seafloor, like the Rainbow Basslet, Bloody Frogfish, Red-lipped Batfish, Rockmover Wrasse, Pacific Seahorse, and Galapagos Clingfish.
Why Is there So Much Marine Life in the Galápagos Islands?
The seven major ocean currents all reach the Galápagos Islands, but primarily the Humboldt Current, account for an unprecedented collection of more than 500 fish species, a marine variety located in the Pacific tropical and cool water areas.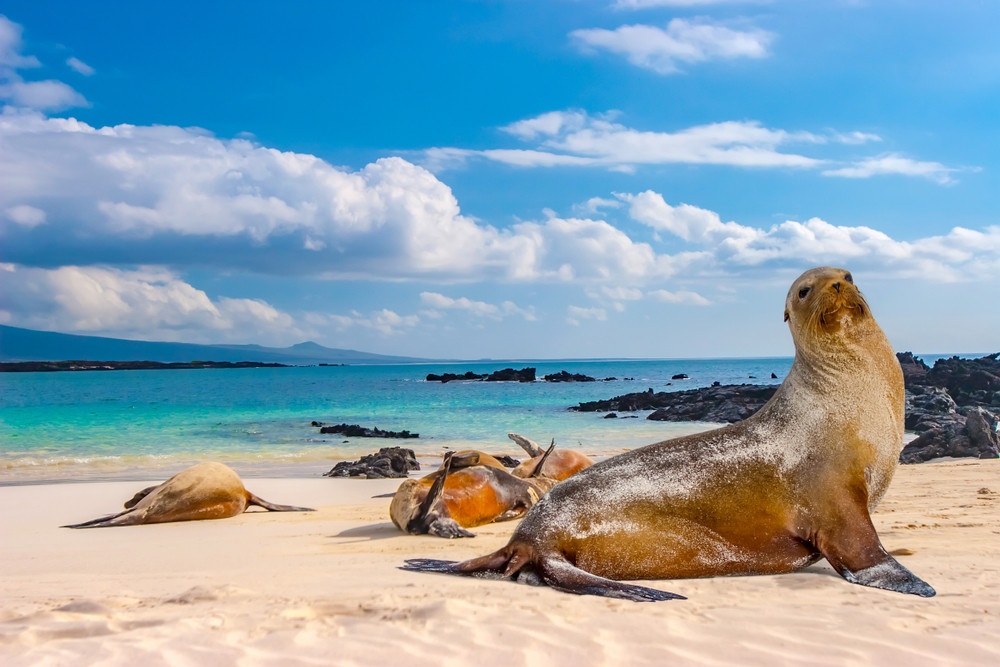 The cool South Equatorial Current, generated by the Peru Coastal (Humboldt) and Peru Oceanic Currents, driven by southeast trade winds that are prevalent from June to December, is the primary influence in the islands.
Only 7% of the fish species in the Galapagos are in the nearby Peru-Chile province. This is because of these currents' weak influence during the main breeding season of January – May in that region.
Marine Life Origins
The Panama Current extends southwest from the tropical province of Panama and accounts for more than 50% of the Galapagos fish species. When many species produce long-lived larval stages during a lengthy breeding season, the flow of this current is greatest.
An additional 14% of the species have tropical Indo-Pacific roots, including the vivid Coral and Long-nosed Hawkfish, Moorish Idol, and some butterflyfish. Approximately 8% are circumtropical creatures, mostly jacks and pelagic sharks.
The remaining 17% or around 86 species were native to the Galapagos. Galapagos grunt, Camotillo, Galapagos Barnacle Blenny, Galapagos Triplefin Blenny, Gravo Clinid, Blue Banded Goby, Yellowtail Damselfish, Galapagos Snake Eel, Galapagos Puffer, Galapagos Drum, and Galapagos Garden Eel are some of the more frequently found endemic species.
Snorkling in the Galápagos Islands
An opportunity to strap on a mask and snorkel and jump in with the fish is one of the best moments when visiting the Galapagos. Being a globally renowned spot for snorkeling and diving, many tourists and visitors opt to spend some quality time on local marine life each year.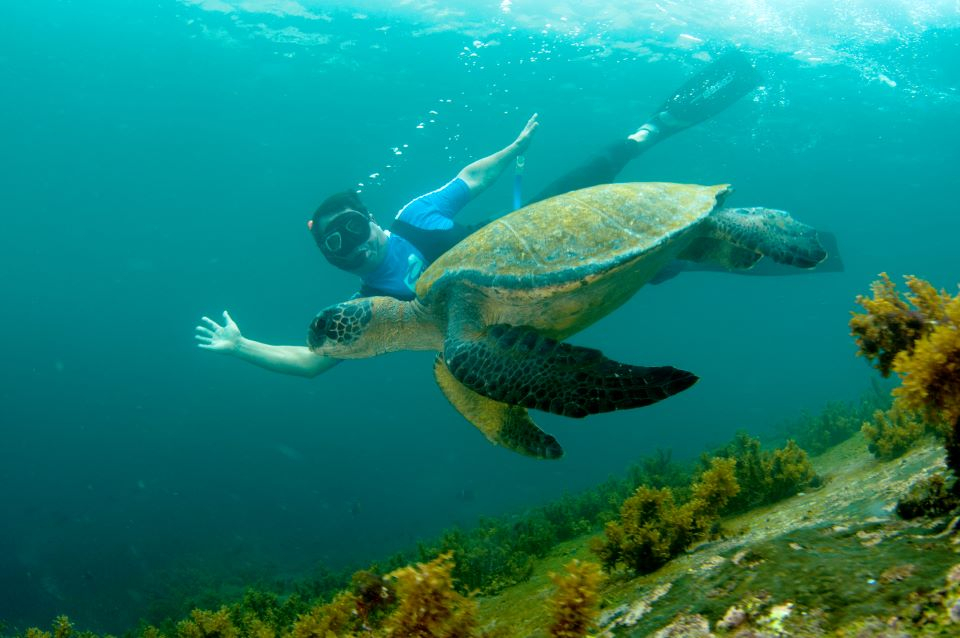 There are many island snorkeling sites: from quick trips from the beach to the Devil's Crown's strong currents, there is something for each skill level.
Most visitors want to recognize what kind of fish they can see while snorkeling. As species of fish differ greatly from area to area and come and go during varying periods of the year, it's difficult to say for certain.
Even so, some widespread fish, such as Yellow-tailed Surgeon Fish, Sergeant-major, King Angelfish, and Parrot Fish, tend to appear in the fairly shallow, calm waters preferred by Galapagos snorkelers.
Other Non-Fish Marine Wildlife You Can See
In addition to the abundance of fish species that consider the Galapagos home, tourists often see other marine species, such as sea turtles, octopi, crustaceans, sharks, rays, and more. Reef fish are great, but wouldn't you prefer to see a sea turtle or shark?
The Green Sea Turtle resides and nests on the islands: you'll see signs posted by the park service on some beaches to discourage tourists from destroying turtle nests. As they sometimes feed in relatively shallow waters, gnawing seaweed and algae off rocks, these magnificent creatures are a familiar sight for snorkellers.
The Galapagos are home to a large number of shark species. The most often seen is the harmless White-tipped Reef Shark, a small-to-medium-sized shark readily recognized by the white tips on its dorsal and tail fins. Like the Devil's Crown, they can be seen in greater depths at many of the top snorkeling places.
Other Things to Do in the Galápagos Islands
Some of the things to do in the Galápagos Islands are snorkeling, sunbathing, and wildlife spotting. Other activities as diverse as the Galápagos Islands themselves are available.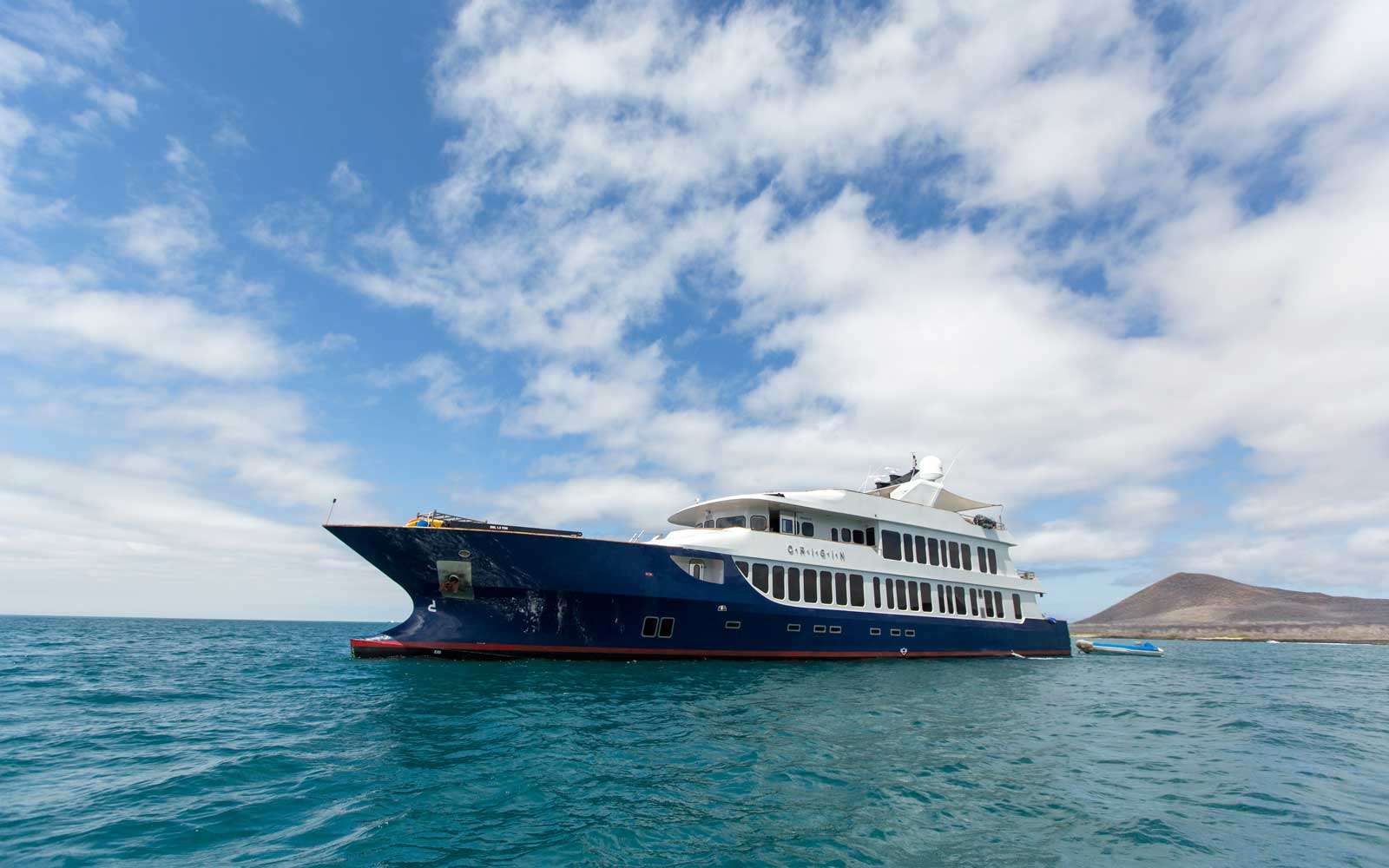 On a cruise, you can also explore the various islands. Countless journeys and animal encounters will be included in the best Galapagos cruise itinerary, all with a touch of class. You will be able to see the remote islands not accessible by island-hopping on a Galapagos cruise itinerary.
It is closely controlled as a UNESCO site. A limit of 1,660 people is authorized per day on boats and 180 on cruises each day. Meaning, you can basically have the Galapagos to yourself at any particular time.
In addition, in the Galapagos, enjoy your days having boat rides from your land-based hotel to surrounding islands.
Visit the Interpretation Center of San Cristobal
Go to the Interpretation Center of San Cristobal to have an overall picture of everything you'll have to know for your Galapagos trip. This center has four laboratories meant for studying all life forms on the Galápagos Islands.
The complete explanation of the history, biology, and geology of the Galápagos Islands is presented by the exhibits here. Even if you have already learned a great deal on your trip, this is suggested as one of the things to do in the Galápagos Islands to bring light to your time in Ecuador.
When to Go?
This is based on what you want to encounter. Tourism's peak months happen to be June, July, and August, and mid-December to mid-January (also, rates are often highest at these times).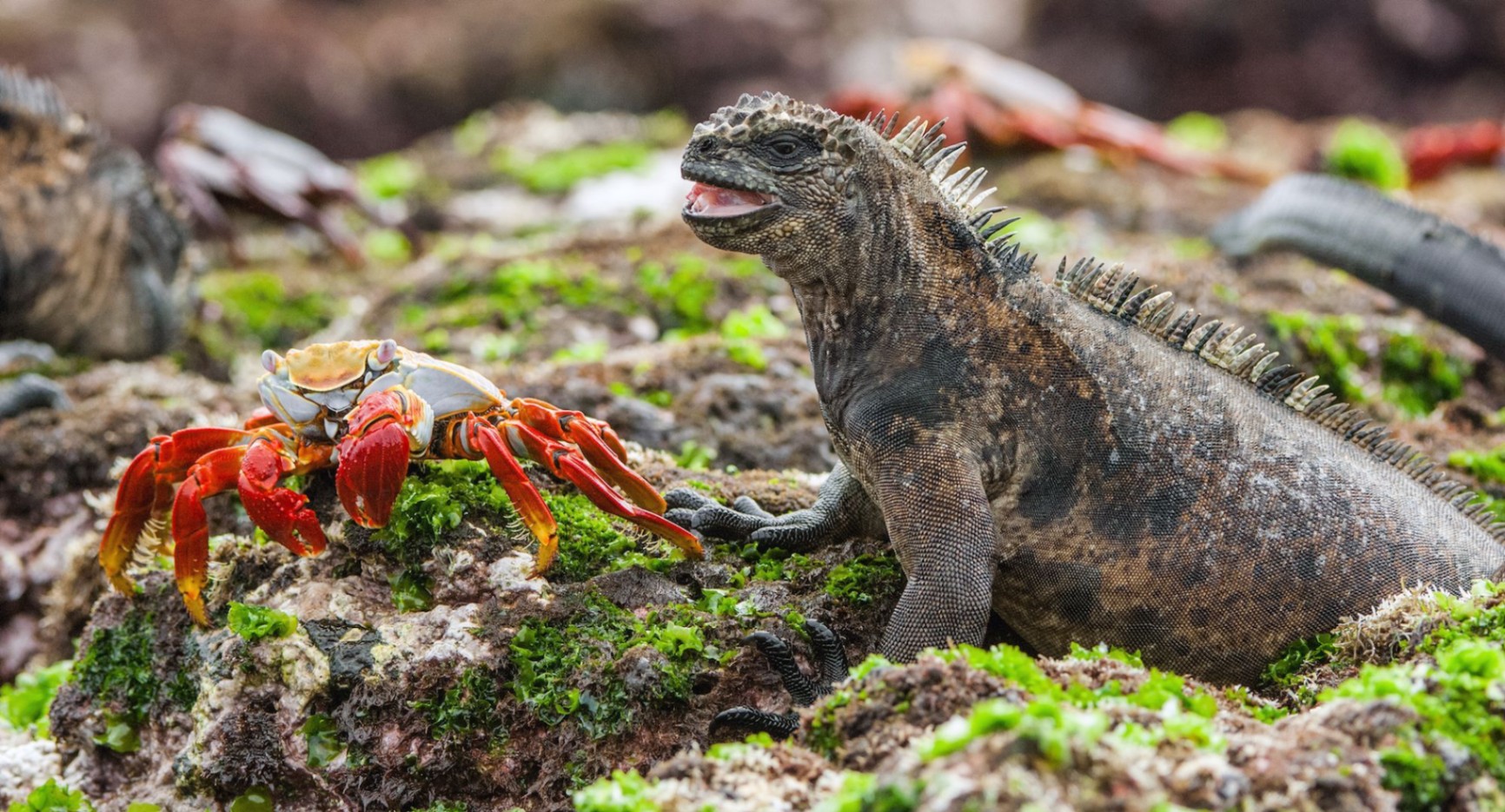 From December through May, the hot, rainy season is when the ocean is the calmest, frequent rains give way to mostly sunny skies, and temperatures are in the 80 degrees.
The cooler, dryer season is June through November, owing to the Humboldt Current, which draws cold water and cooler temperatures (in the 70s).
Although the seas are rougher, experienced divers think it's the perfect season to explore because colder water draws more spectacular marine life including big schools of hammerhead sharks. That is also when tourists to the islands of Wolf and Darwin have a higher probability of witnessing the famous whale sharks.
How to Get to the Galápagos
First, by flying to the capital city of Quito or Guayaquil, you must get to mainland Ecuador. Closer to the islands is Guayaquil. Travel here to save time if you have the choice since most flights from Quito have a layover here on the way to the Galapagos.
American Airlines, Delta, and Continental/Copa all fly from the United States to Ecuador. Most flights to the Galapagos are either early in the morning or at night, so you'll likely need to stay the night on the mainland.
Flying to Baltra Island before taking a bus and ferry trip to Puerto Ayora on Santa Cruz Island, the most famous tourist site is your great option to get to the Galapagos. Flying to Puerto Baquerizo Moreno's capital on San Cristobal Island is another route; however, most cruises originate in Santa Cruz. Through domestic airlines like TAME, Aerogal, or LAN, you can book.
Conclusion
For a solid reason, the Galápagos Islands are a bucket-list getaway. Amidst cheerful sea lions, graceful albatrosses, dazzling red Sally Lightfoot Crabs, sly marine iguanas, and many interesting species, fly and take the adventure of your lifetime.
Certainly, exploring the Galápagos Islands would profoundly affect you. It's never too late to try these fun activities and creatures waiting for you!