Thinking of spending 10 days in Morocco but don't know where to start? Planning a vacation is truly overwhelming as you may be tempted to include everything and end up feeling exhausted after your trip.
Don't worry though as this guide will take on how to spend a 10-day trip to Morocco. Read on and find out where to go, things to do, and the sceneries, sights, and places to enjoy!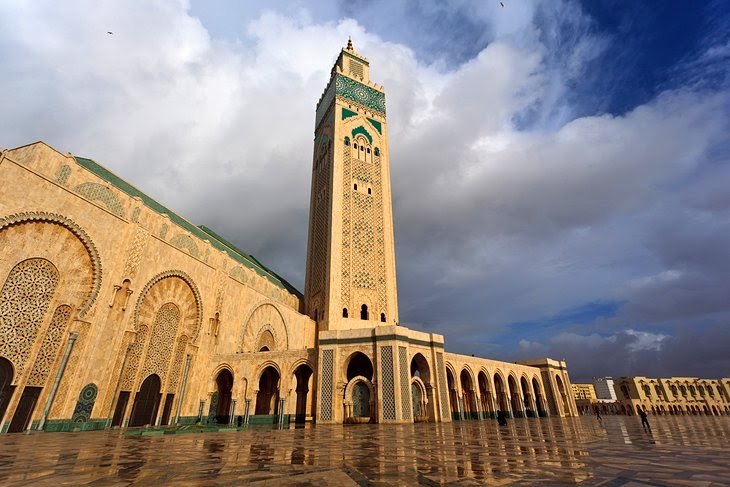 Day 1: Arrive in Marrakech
Start your journey in one of Morocco's most famous cities, Marrakech. Known for its exquisite riads (beautiful courtyard hotels), Marrakech sits at the top of most people's must-visit destinations because of its ornate doors, sumptuous spice markets, and luxe riads.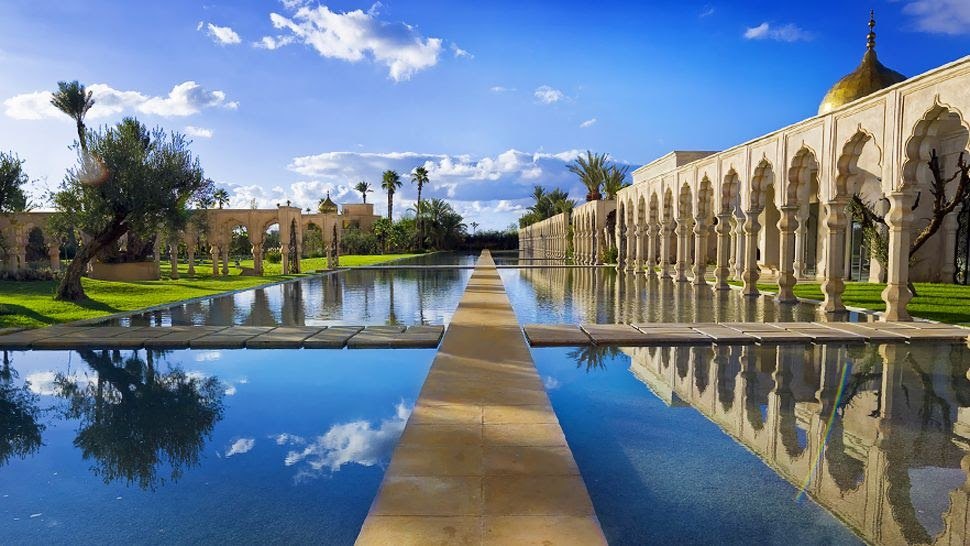 Marrakech is also one of the cheapest airports to fly into, so starting your 10-day trip in the tourism capital of Morocco is great if you're on a budget. The city is filled with beautiful old buildings featuring majestic architecture and gardens.
You should stop by the Ben Youssef Madrasa, a great example of intricate Moroccan architecture, aside from the Jemaa El' Fna night market. Be prepared for the intensity, though, as you can get easily overwhelmed with the chaos of people.
Day 2: Explore Marrakech
Once you've settled in and experienced a bit of the city, maximize your stay at Marrakech and visit all the wonderful places the city has to offer. ook on in awe of the El Badi Palace, which translates to "the incomparable palace," and the Bahia Palace, a gorgeous 150-room palace built during the late 19th century.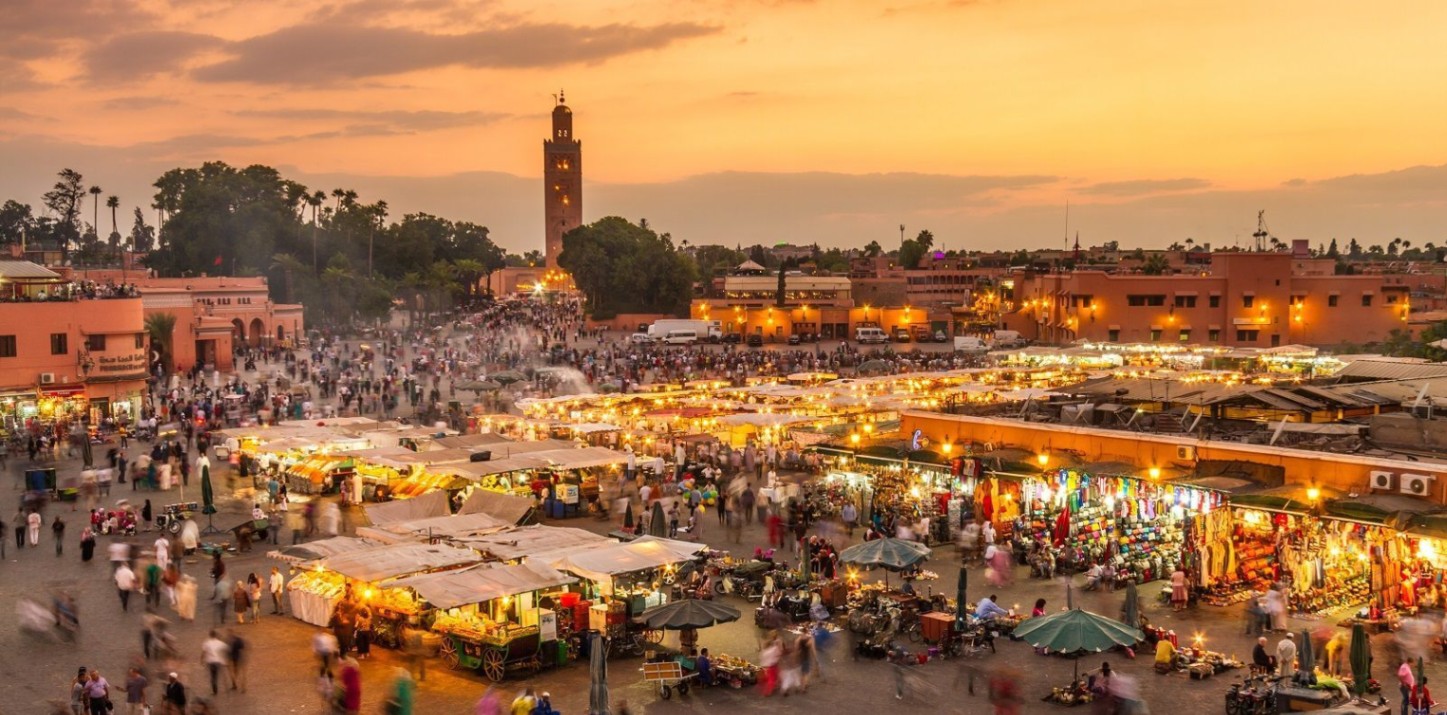 Pay your respects at the Jewish cemetery nearby, the largest of its kind in Morocco which has been in use since the 16th century. Even though Morocco is populated by a majority of Muslims, the area is still important to Jewish History.
Afterward, sit back and sip tea at the Kasbah Cafe, where you can enjoy a gorgeous view of the Moulay el Yazid Mosque. Lastly, explore the Saadian Tombs, built in the 16th century to commemorate the Saadian dynasty.
Day 3: Explore Essaouira
Now it's time to relax and explore the lovely coastal city of Essaouira, a UNESCO World Heritage site (and also happens to be a filming site for the Game of Thrones!). It's three hours away from Marrakech, so keep this in mind as you travel. You can opt to skip this day trip if you don't feel like driving.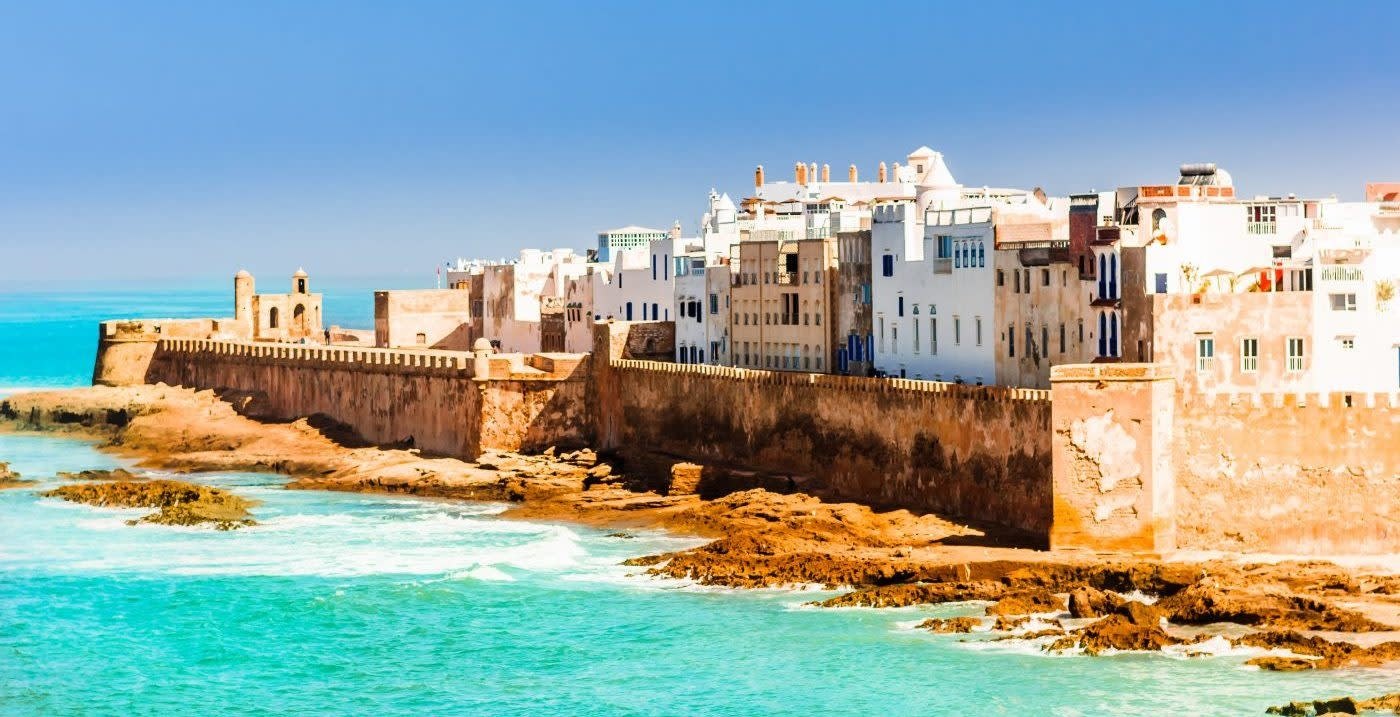 Known as the "Windy City," Essaouira's climate is cooler being on the coast and the windy weather makes it perfect for surfing or kitesurfing. You can also ride quad bikes, horses, or camels through the sand dunes while enjoying majestic views.
The main activity to do there is shopping– which is an entirely different and laidback experience from shopping at Marrakech. You can also visit a great fish market or restaurants with great food and music to top off your visit.
Day 4: Enjoy Casablanca
After relaxing at Essaouira, most people tend to go straight to Sahara or Fes and drop Casablanca. However, it wouldn't hurt to visit this place before moving on to Fes. There's not much to do here, but you can definitely use some downtime before the long journey to visit the Sahara desert.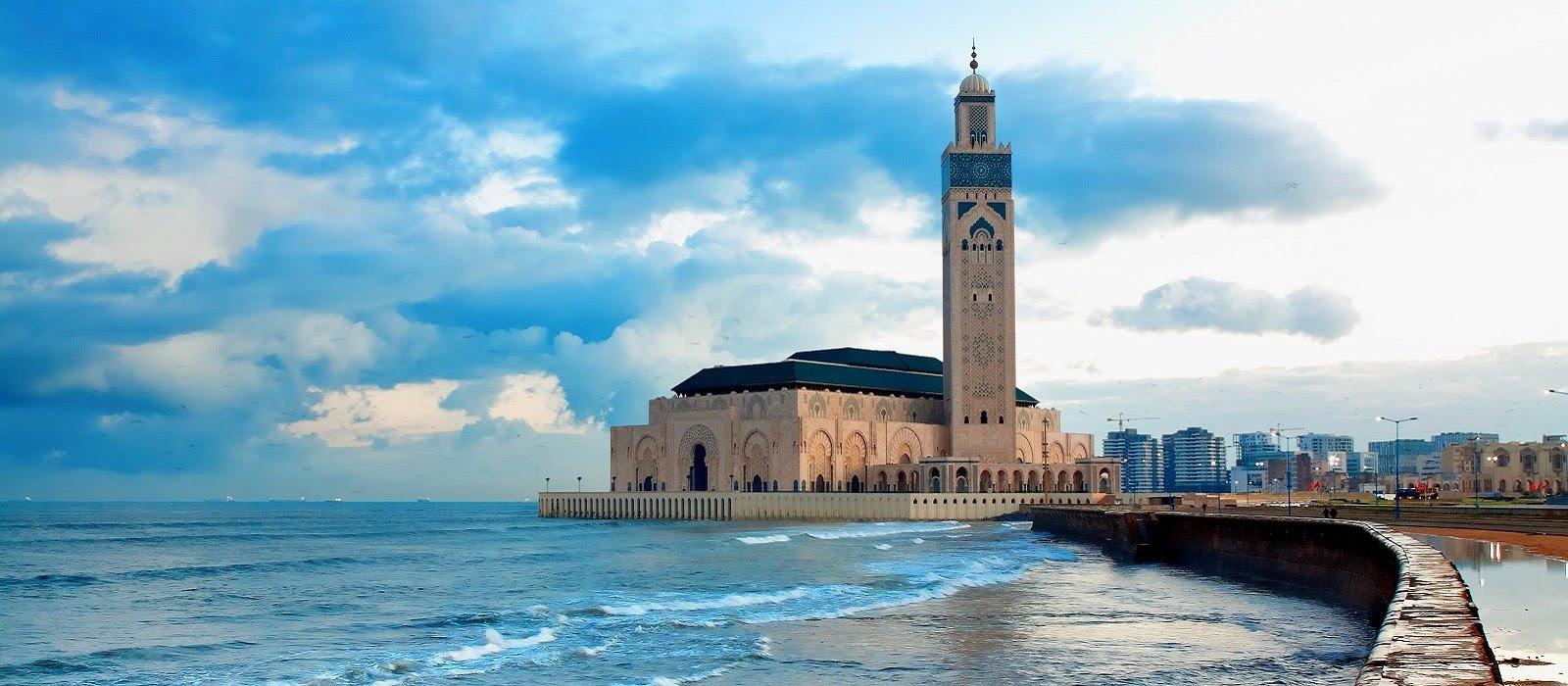 One of the most beautiful sites in Casablanca is the Hasaan II Mosque, which is also the city's main attraction. It's one of the very few mosques which allows people who are not Muslim inside. The tour lasts about 45 minutes, and although photos are permitted, videos are not allowed.
Spend another hour wandering around outside the Mosque and admire the stunning building with picturesque tile work and patterns. After which, you can move on to the King's Palace, Place Mohammed V, and the Cathedrale du Sacre Coeur. Nearby the Hasaan II is the La Corniche, a beach area which you can check out and enjoy, too.
Day 5-6: Embark to the Sahara
Here's a tip: to maximize your Morocco trip, bear in mind that the Sahara Desert is out of the way no matter which city you start from, so make sure that you make the most of your transit. It's 600 kilometers away from Marrakech, so be prepared!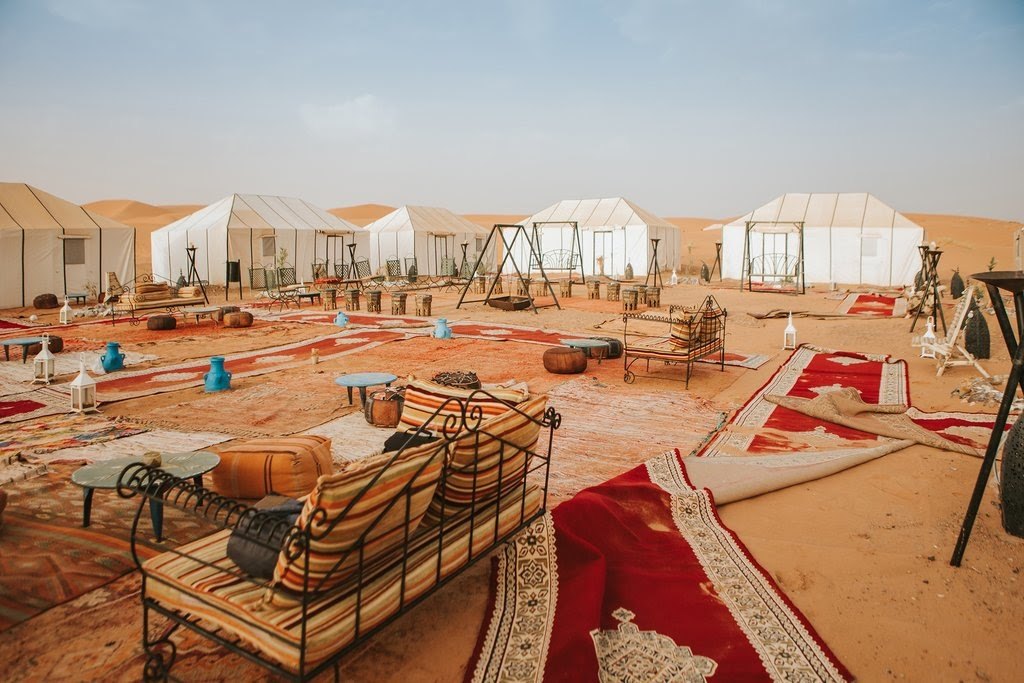 Book a reliable travel company or book a private Sahara desert tour to make your trip comfortable and convenient, but if you're on a budget, you can try your luck with shared tours.
During your two-day tour, you'll visit the scenic Atlas Mountains, Ait Ben Haddou, Ouarzazate, Dades Gorge, and Tinghir during the first day. On the second day, you'll stop at the Todgha Gorge and reach Merzouga, where you'll ride a camel until you arrive at the desert camp.
Day 7: Enjoy the Long Road to Fes
Prepare for a long day ahead as you'll be driving on an epic journey on your way to Fes. You might arrive exhausted and crave some relaxation, so make sure to carefully evaluate which riad you'll be staying at.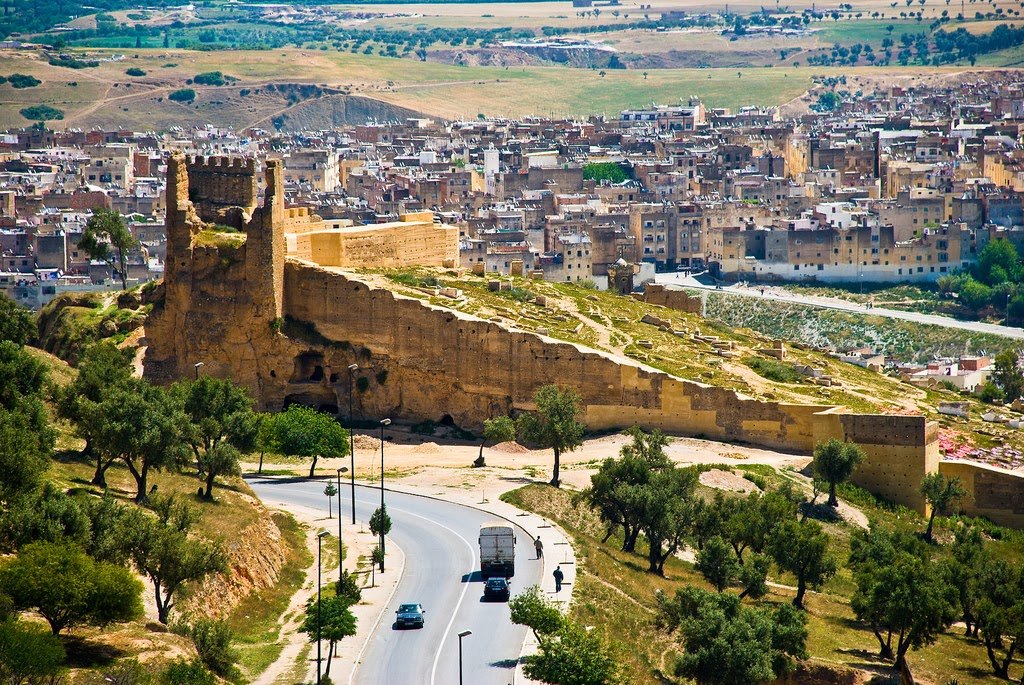 The city of Fes and its 9,000 tiny laneways and alleys can be chaotic, but it's also a great place where you can attend workshops to learn how various trades in Morocco work, such as pottery, mosaics, carpet waving, leather bag making, and sewing.
Visit the Borj Sud to catch an amazing view of the vast city. The city also has one of the oldest medinas and is the largest car-free urban area in the world. In Fes, you can experience authentic and medieval Morocco, with its spices, colorful rugs, leather tanneries, and steamy hammams.
Day 8: Visit Meknes and the Ancient City of Volubilis
Since you're in Fes, take a wonderful trip to two amazing sights nearby: Meknes and Volubilis. In the exquisite city of Volubilis stands the 2,000-year-old ancient ruins of a Roman Empire era complex, proving how far and wide the Roman Empire truy got! Also, get a chance to explore Morocco's holiest cities where Moulay Idriss introduced the religion of Islam.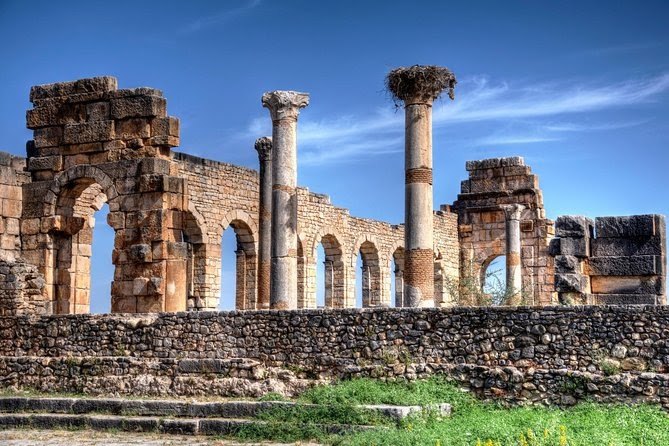 Meknes, on the other hand, is one of the four imperial cities of Morocco (the others being Rabat, Fes, and Marrakech). The historic city is filled with legendary sights such as the Bou Inania Madrasa and the Mausoleum of Moulay Ismail, founder of the Alaouite dynasty.
Visit the Medina of Meknes to see some of the monumental city gates and ornamental decorations of the Spanish-Moorish architecture. Tour the city walls and visit the Museum of Moroccan Art to see a variety of handicrafts.
Day 9: Spend a Day in Chefchaouen
After a day at Meknes and Volubilis, it's time to wander around Chefchaouen through a small group or private tour. Once there, you'll immediately be captivated by the majestic scenery as the Rif mountains stand against the enchanting blue backdrop of the city. No one knows why the town is blue, though some say it was painted that way to keep the mosquitoes away.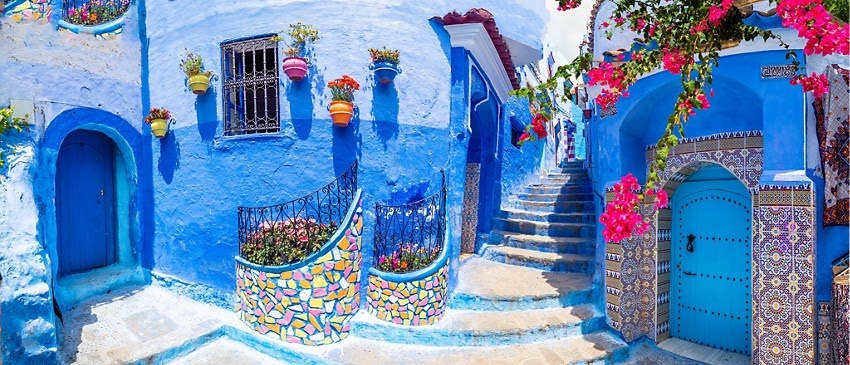 The town is quirky, laidback, relaxed, with a hippy vibe that will surely be pleasant to tourists and visitors. It's a small town, so you don't really need a lot of time to tour the area. Make sure to take some time to hike up the Spanish Mosque and delight yourself with a view of the gorgeous blue city.
You can also take a guided food and cuisine tour with over six tasting spots and learn about Moroccan culture, heritage, and taste unique delicacies. Midway through the tour, you'll have lunch or dinner at a traditional local restaurant and indulge in authentic Moroccan delicacies. Along the way, you'll experience fresh juices, dates, olives, cheese, fruit, tea, and more!
Day 10: Shop Until You Drop
On the last day of your 10-day trip to Morocco, have one last Moroccan breakfast or squeeze in one last massage or hammam if you have time to spare. Spend any last dirhams you might have as it is illegal to take their currency outside Morocco.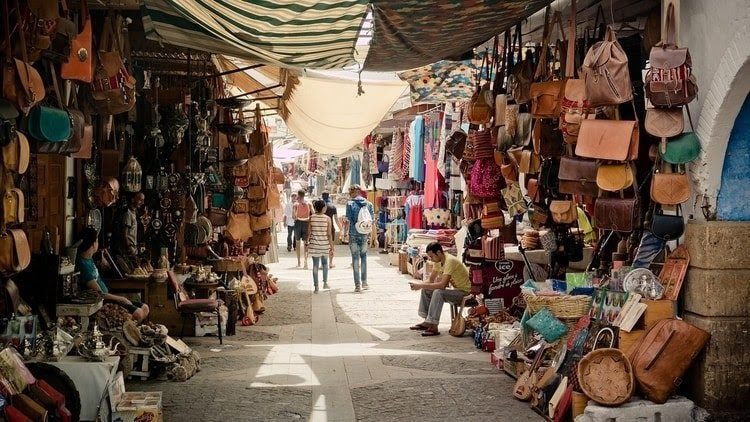 The end of a trip is usually bittersweet, but you can make it better with more shopping at the market stalls and souks. Buy some souvenirs, mementos, and other gift items to remind you of your wonderful trip.
If you are flying from Fes, arrange a transfer with your hotel or a trusted cab company. Remember, you can follow this guide starting from Chefchaouen (via Tangier Airport), so make sure to study this guide and decide on which airport you'll be flying into!
Conclusion
There you have it– a 10-day itinerary to Morocco! There's no correct way to spend 10 days in Morocco, but it wouldn't hurt to keep a travel itinerary handy with you to make your travel convenient and pleasant. You can mix it up, add or drop some places, all depending on what you want to do!
Whichever route you take, you will enjoy your time in Morocco and experience plenty of fun and relaxation. What are you waiting for? Grab your passports, book your hotels, and hit the road!