Take an underwater dive and experience a whole new magical world through scuba diving. It's a great experience if you want to try something new and adventurous.
Watch as sharks patrol at the mouths of atolls, unperturbed sea turtles nibble on sponges – all happening in front of your eyes while submerged underwater. Discover the best places to go scuba diving in the world and find the perfect dive out there waiting for you.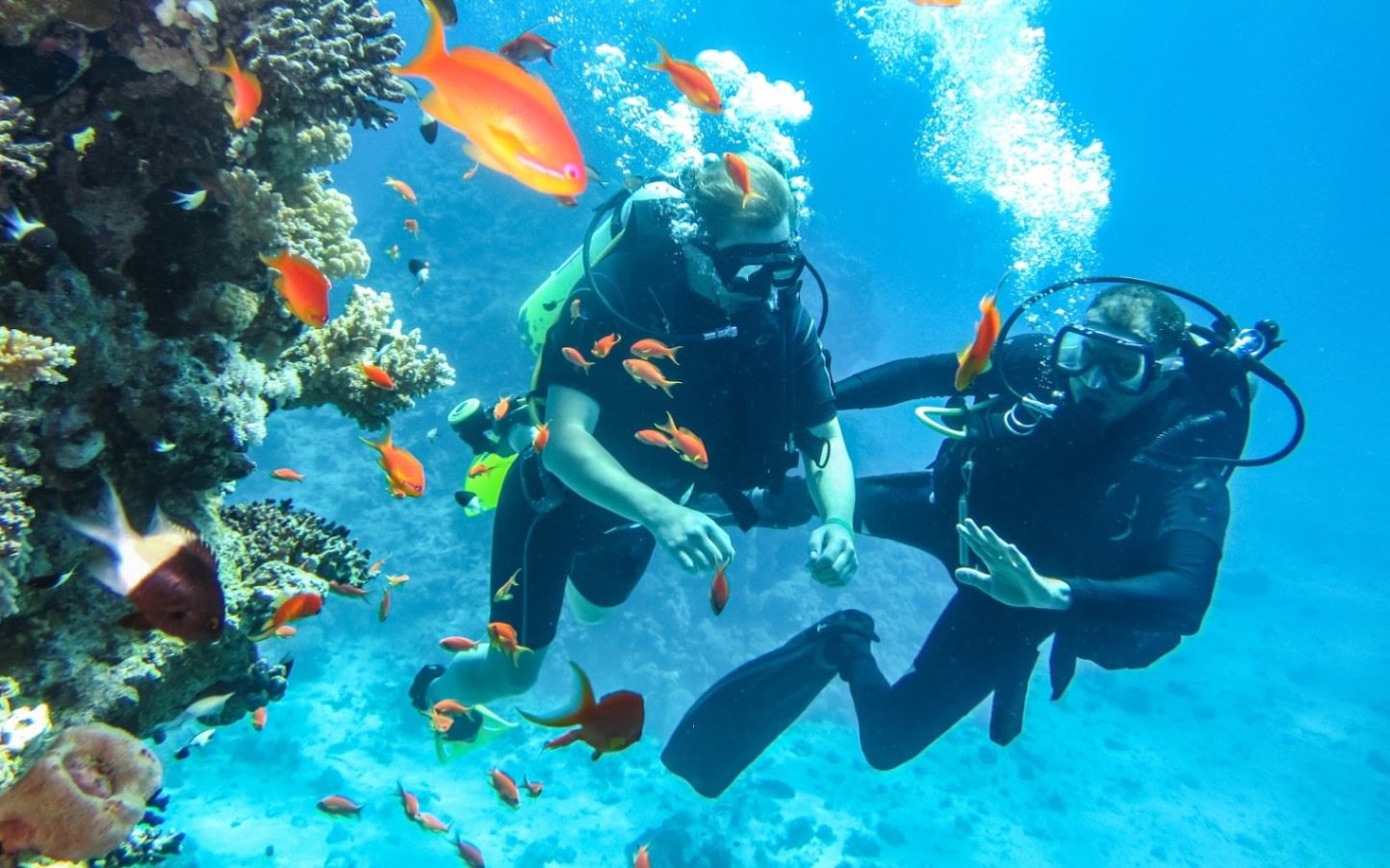 Poor Knights Islands, New Zealand
The Poor Knights in New Zealand, a rocky chain of small, volcanic pinnacles on the North Island, is among the world's top scuba diving locations because of its remarkable diversity of species. A marine reserve off the Tutukaka Coast, this destination is an internationally-renowned dive destination.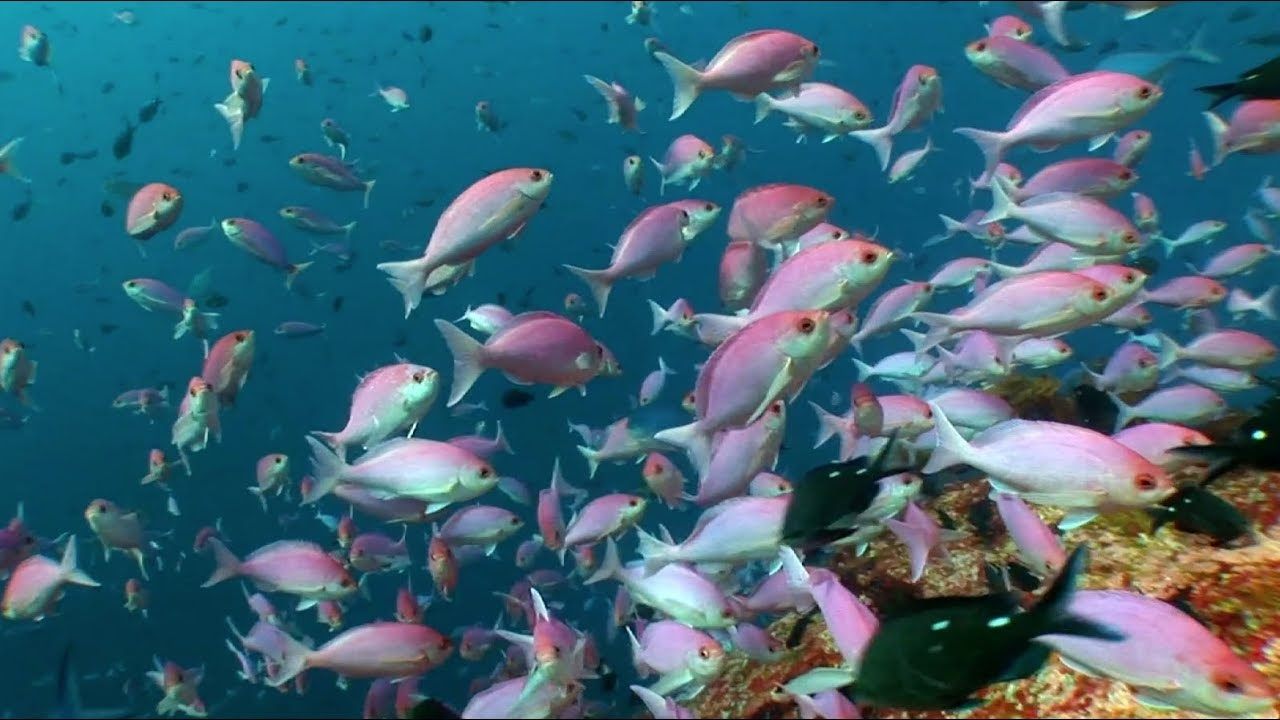 Dive around these magical isles and be delighted by a wide range of marine wildlife. such as sea turtles and parrotfish, alongside cold water denizens like scorpionfish and schools of blue Mao Mao. Psychedelic soft-bodied mollusks that look like colorful caterpillars called nudibranchs will also greet you here in Poor Knights Islands, New Zealand.
These islands boast underwater caverns cut into the softer sections of the igneous rock by the water section. At least eleven major archways start above the water's surface and drop down to up to 45 meters in depth. Surely a world-class underwater experience!
USS Liberty in Bali, Indonesia
Bali, Indonesia, is best known in the scuba-diving world for its shore dives. It features the USS Liberty, a sunken cargo ship from World War II in Tulamben. It is a reef and home to majestic species of fish, from schooling jacks to butterflyfish, anemone fish, and batfish.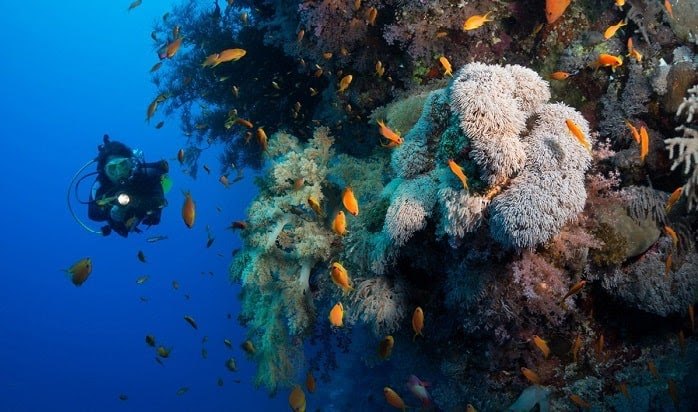 The wreck is less than a five-minute swim from the shore and sits at a depth of only 20-100 feet, making it the most accessible wreck dive on the planet.
Bali also prides itself in muck diving, which is similar to scuba diving but searching for small and unusual creatures in sand and muck. Bali's famous muck sites are the Secret Bay, where you can find sea moths and ghost pipefish, and in Padang Bai, where you can find rhinopias, giant frogfish, and the jetty.
Galapagos Islands, Ecuador
Suited for more advanced divers, the Galapagos Islands in Ecuador is an iconic scuba diving destination that is home to many marine animals such as whitetip reef sharks, seahorses, seals, dolphins, sea turtles, reef fish, fur seals, marine iguanas, and penguins which you can see all-year-round.
The islands are a preserved gem of an archipelago of 17 islands which are protected by conservation laws. The islands' wide variety of species is what helped is where Charles Darwin develop his theory of evolution here. The waters surrounding the islands are truly a wonder for scuba divers around the world.
The Galapagos is home to many shark species, and divers can often see sharks during dives. Hundreds of schooling hammerheads can be seen at the remote islands of Darwin and Wolf, which are accessible only by a liveaboard tour.
Raja Ampat, Indonesia
More than 1,300 species of reef fish inhabit Raja Ampat's waters in Indonesia – making its present composition 50% of all the world's known reef fish species. Called the "Four Kings" islands, the Raja Ampat is one of the world's best scuba-diving spots for being the epicenter of marine biodiversity.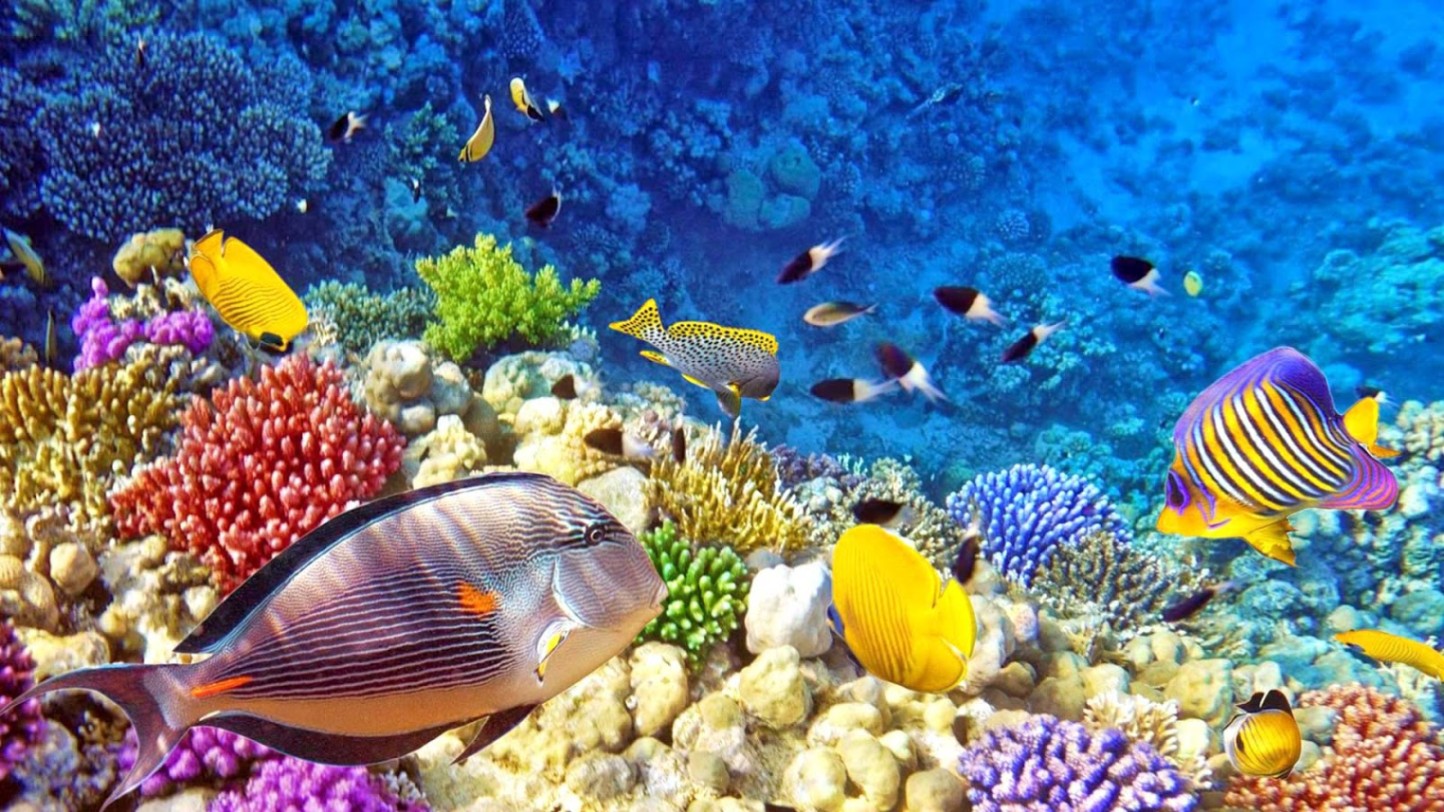 Some of the best dive sites are the Mioskun, which is a coral column that plunges to 25 meters deep and is great for beginners and those at the intermediate level. Another is the Blue Magic, an underwater pinnacle that goes down to less than 30 meters and where you can find different fish species.
You also can't miss the Sardine Reef, an underwater pinnacle with a reef top at around 5 meters with large schools of fish. At Melissa's Garden, you can find wobbegong sharks, manta rays, great barracudas, and maroon clownfish hiding in anemones. You also have the Cape Kri, a dive spot that holds the world record for the site with the highest number of species in one dive.
Vancouver Island, British Columbia
Scuba diving at Vancouver Island means you get to see walls of vividly colored sponges and anemones and the chance to come face-to-face with the world's largest octopus, and the giant Pacific octopus often seen in the waters of Port Hardy.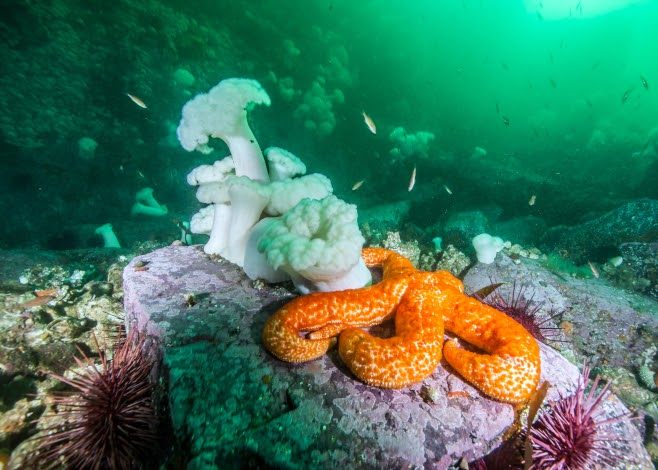 Renowned as the world's best cold-water dives, Vancouver Island is home to massive marine life, including wolf eels, sea lions, sunflower starfish measuring three feet wide, plumose anemones that reach three feet in height, and orange peel nudibranchs that can grow up to 17 inches in length.
Vancouver Island is the largest island on the Pacific coast of North America and has a mountainous spine that divides the glacial fjords of the wet, rugged west and the hilly, tree-covered islands, and sheltered coves of the east. It is truly a treat for divers to see and experience the breathtaking views from underwater.
Tubbataha Reef, Philippines
Tubbataha Reef was named a UNESCO World Heritage Site in 1993 and comprises three islands: the Jessie Beazley Reef, North Atoll, and the South Atoll, which are all uninhabited, except for local rangers who patrol the area. It is considered some of the world's best dive sites because of its extensive range of marine wildlife.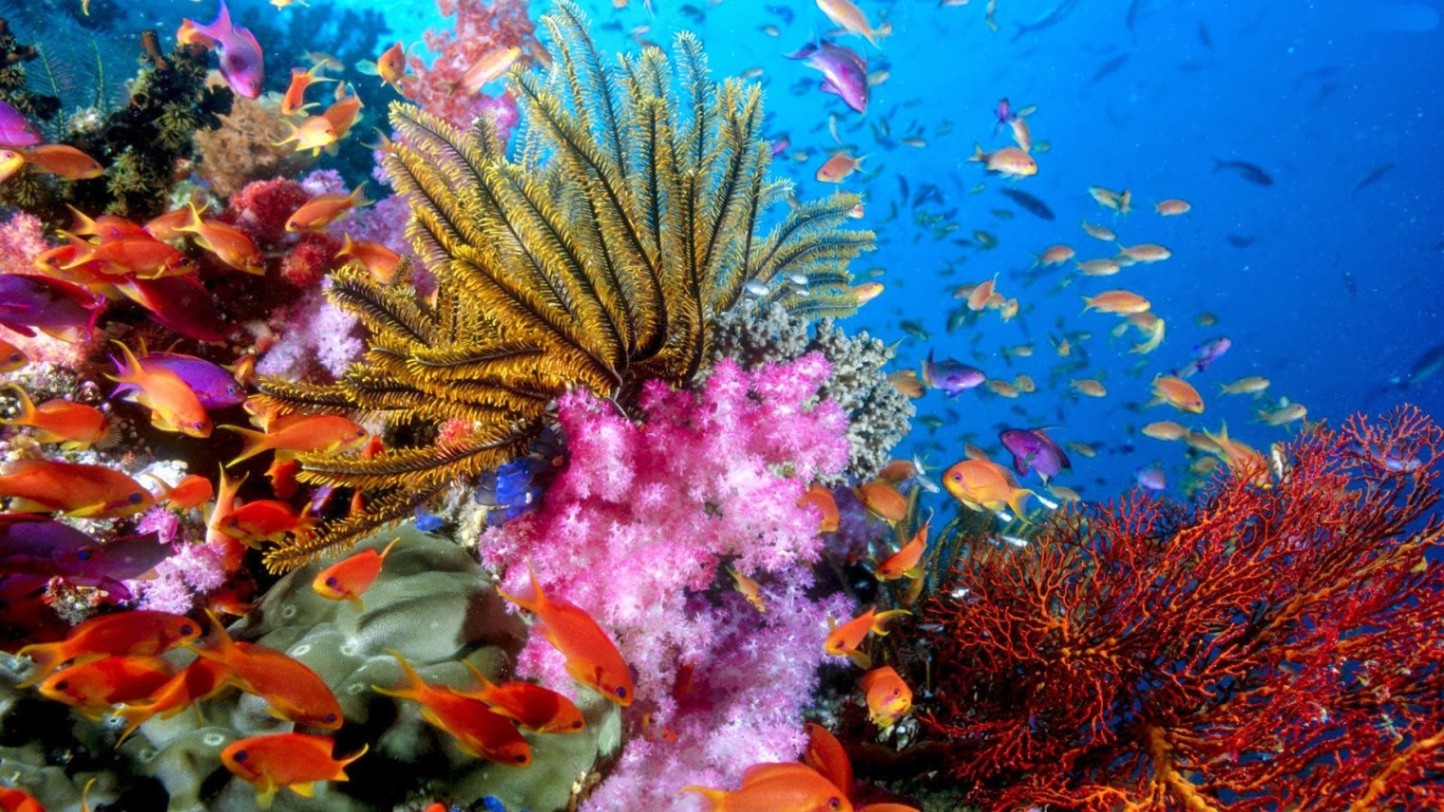 The reef houses the largest abundance of corals globally, with an estimated number of 250 species of corals, 500 species of fish, 13 species of whales and dolphins, and 11 recorded shark species. Some of the marine life found here are butterflyfish, angelfish, and parrotfish, whose colorful schools brighten up the reefs.
Unique species such as the lionfish and scorpionfish also inhabit the waters. The biggest spectacles include hawksbill and green turtles, manta rays and eagle rays flying by, whitetip and blacktip sharks, and if you're lucky, a hammerhead shark swimming by now and then.
Great Blue Hole, Belize
Watch the enormous tuna and other pelagic fish dive into a deep, wide hole outlined by coral reefs inhabited by sharks– this is what you can do at the Great Blue Hole in Belize, a giant marine sinkhole near the center of the Lighthouse Reef. The hole is 300 meters across and 125 meters deep.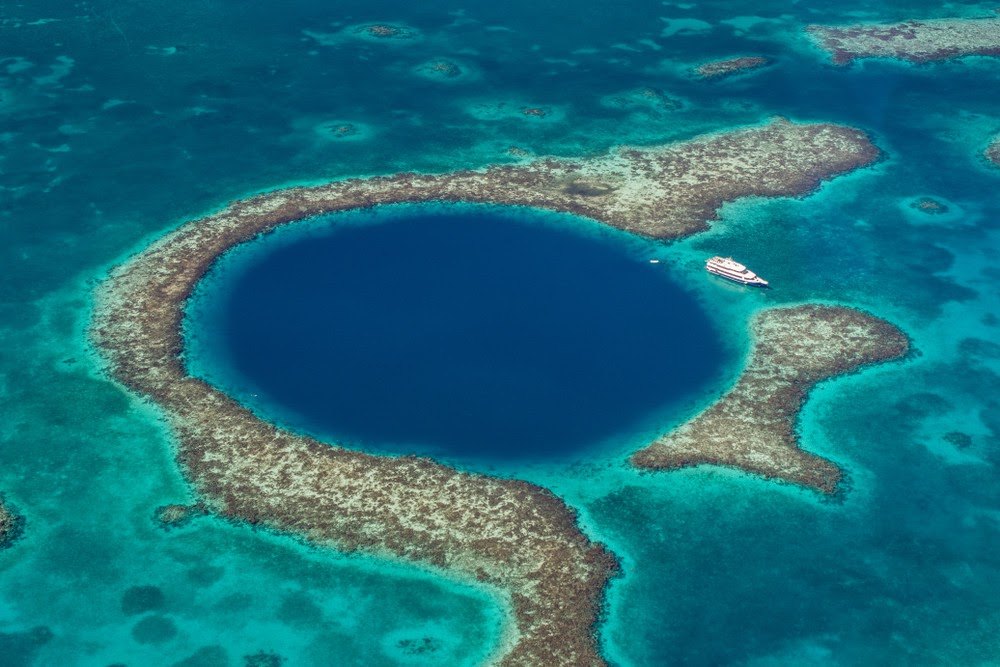 Despite the hole's massive depth, its great visibility underwater makes it one of the world's best dive sites. The dive begins at a descent of 40 feet to sandy limestone that surrounds the hole. At about 60 feet, you will begin to see silhouettes of 10-15 Caribbean reef sharks.
At 100 feet, you swim towards grayscale columns hanging from a ceiling carved out by the last ice age erosion. As you go deeper into the water, you will be able to see enormous stalactites that hang like chandeliers within cave formations present even before Christopher Columbus' famous voyage.
Shark and Yolanda Reef, Egyptian Red Sea
Shark and Yolanda Reef is northern Egypt's most famous dive site, a coral formation composed of two main pillars and a satellite with impressive walls dropping down over 800 meters. With a rich marine life populated by moray eels, lionfish, and lobsters, diving in this reef is surely a wonderful and majestic scene.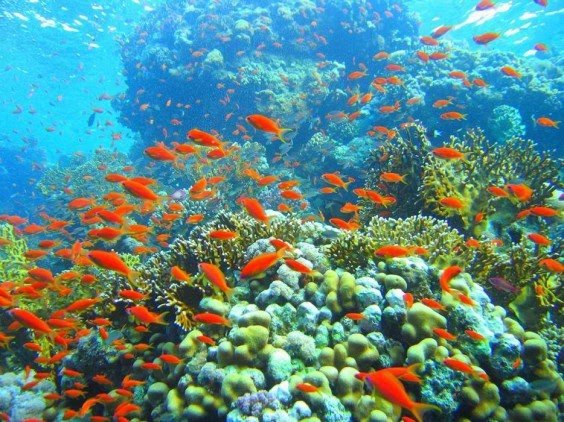 The dive can start from Anemone City, a stunning coral terrace used by divers as a launch platform to jump into the waters. Divers then continue to Yolanda, accompanied by large shoals of aquatic species and reef dwellers that vary in size, color, and habits.
The dive finishes between Yolanda and Satellite, which is an area scattered with cargo ship remains. The Shark and Yolanda reef can be friendly to beginners, but you must be an advanced diver to enjoy what the reef can offer fully.
Sipadan, Malaysia
Sipadan has a lot to offer scuba divers, one of which is the perfect place to spot leopard and grey sharks, manta rays, and other aquatic species in its 600-meter deep water. The coral is pristine, which makes Sipadana a great venue for underwater photography.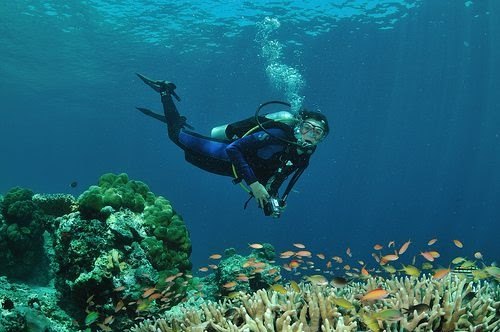 Popular dive spots include Barracuda Point, Hanging Gardens, Drop Off, West Ridge, and Whitetip Avenue. The Turtle Patch is a great dive site if you want to see turtles, white tip sharks, parrotfish, and large table corals.
Meanwhile, Lobster Lairs is great if you want to see numerous lobsters living in the small cracks of reefs.
Conclusion
Scuba diving is indeed an enjoyable experience, but it gets even better when you know the best spots that scuba divers recommend far and wide.
What could be better than to experience the world under the sea? It's time to be one with nature and enjoy life underwater through scuba diving!