Most of the time, you would be lucky to simply board a plane and take off and land at your destination. However, it won't hurt to prepare for the worst, especially for scenarios such as loss of checked baggage, delayed flights, or even just things you wish you had during long-haul flights.
Here's a list of essential and must-have items that you should always carry-on with you to ensure that your flight is convenient, comfortable, stress-free, whether for long-haul flights or quick and short trips.
Phone Charger
While mobile phones are the most important gadget for communication, there's one more important thing: the charger.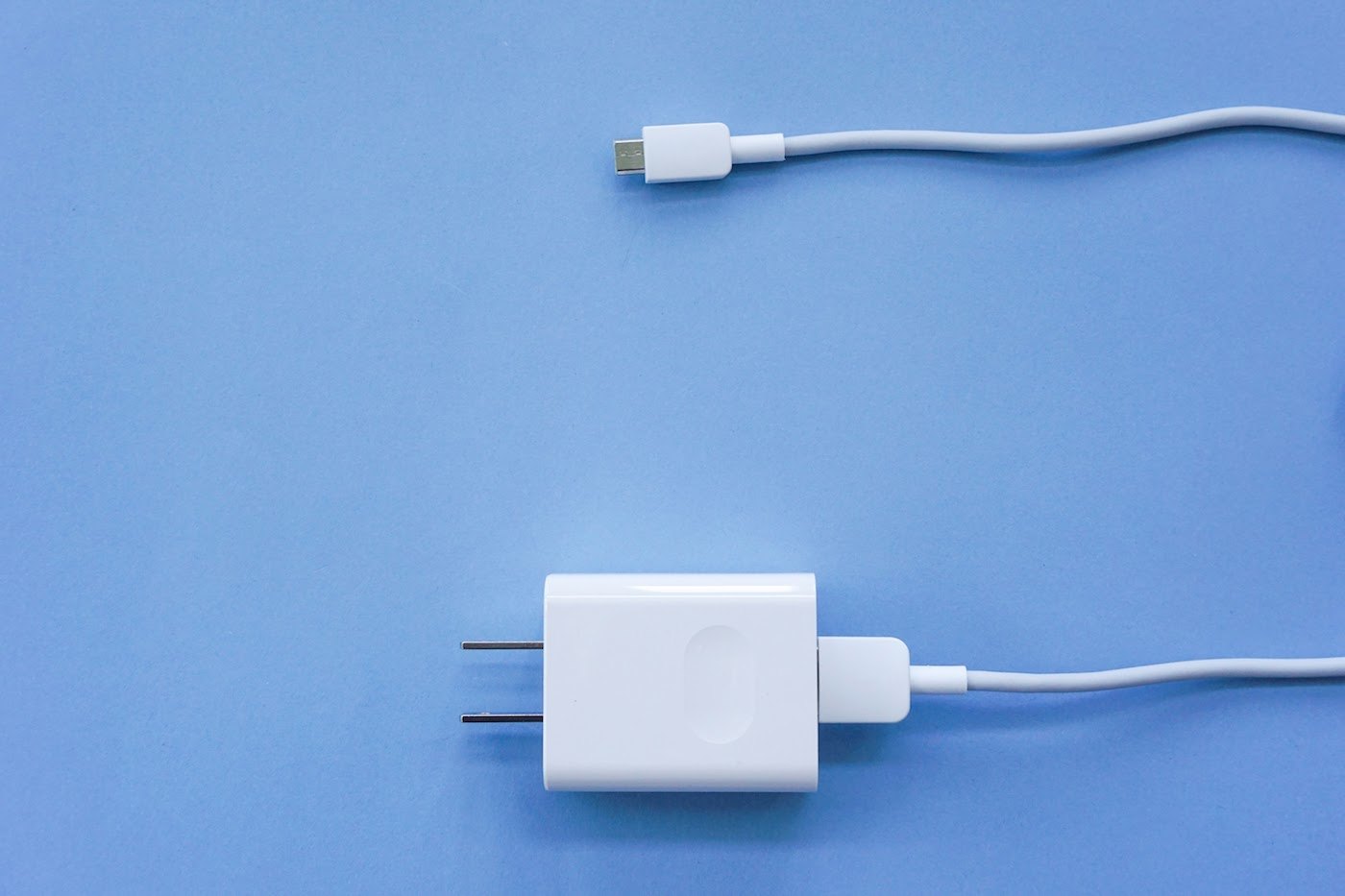 Without this, your phone won't be running at all. Make sure that you have your phone charger with you, so you don't come fumbling in case you have to stay overnight someplace.
Never place your phone charger in your checked baggage because if it gets lost, you'll be saved the trouble of having to buy another phone charger. It will also help to charge your phone to its full capacity before traveling.
Power Bank
Equally important to bring is a fully-charged power bank so you can plug in your devices wherever and whenever without having to find a socket.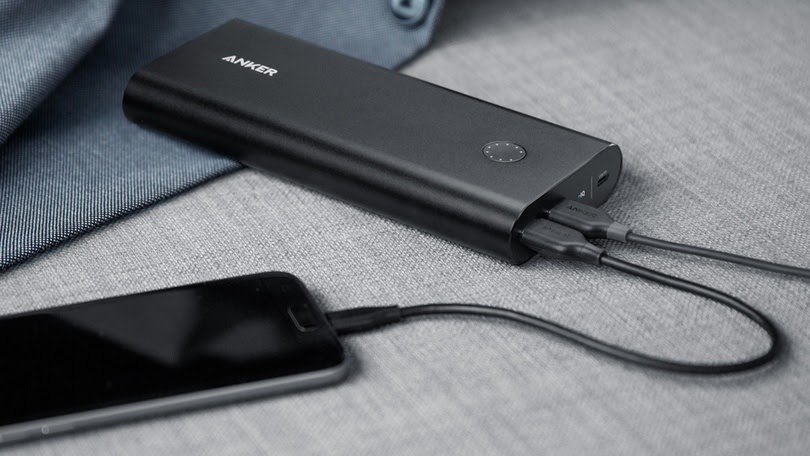 Although this might be a bit heavy and bulky for your carry-on items, trust us when we say that it is great to have a power bank handy in case of emergencies.
Do check with your airlines the allowed capacity or milliamp-hour that can be taken into the cabin on the plane. Most of the time, power banks that are over 10,000 maH are not allowed, so you might want to verify by inquiring from your airline company to guide you.
Hygiene Kit/Toiletries
Nothing's worse than having to stay in some hotel room for a night or more because of delays or an unexpected overnight stay at the airport due to prolonged layovers.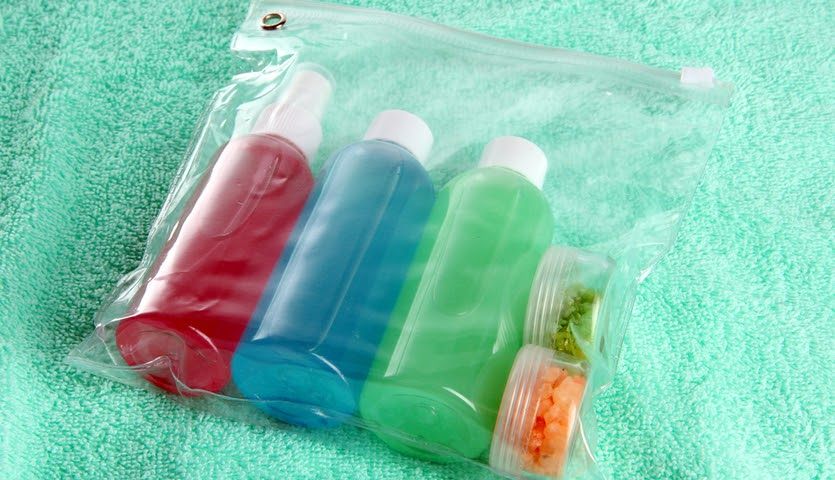 It's best to be prepared for these situations by packing a toiletries kit that can last you for at least two days. Include small quantities of soap, mouthwash, body spray, toothpaste, floss, and other things you would need to keep you fresh and clean.
Make sure not to pack too much as huge volumes of liquids are not allowed for carry-on baggage. You can also check the guidelines with your airlines regarding this.
Valuables
Ensure that you leave none of your valuable items such as wallets, credit cards, or jewelry in your checked suitcase.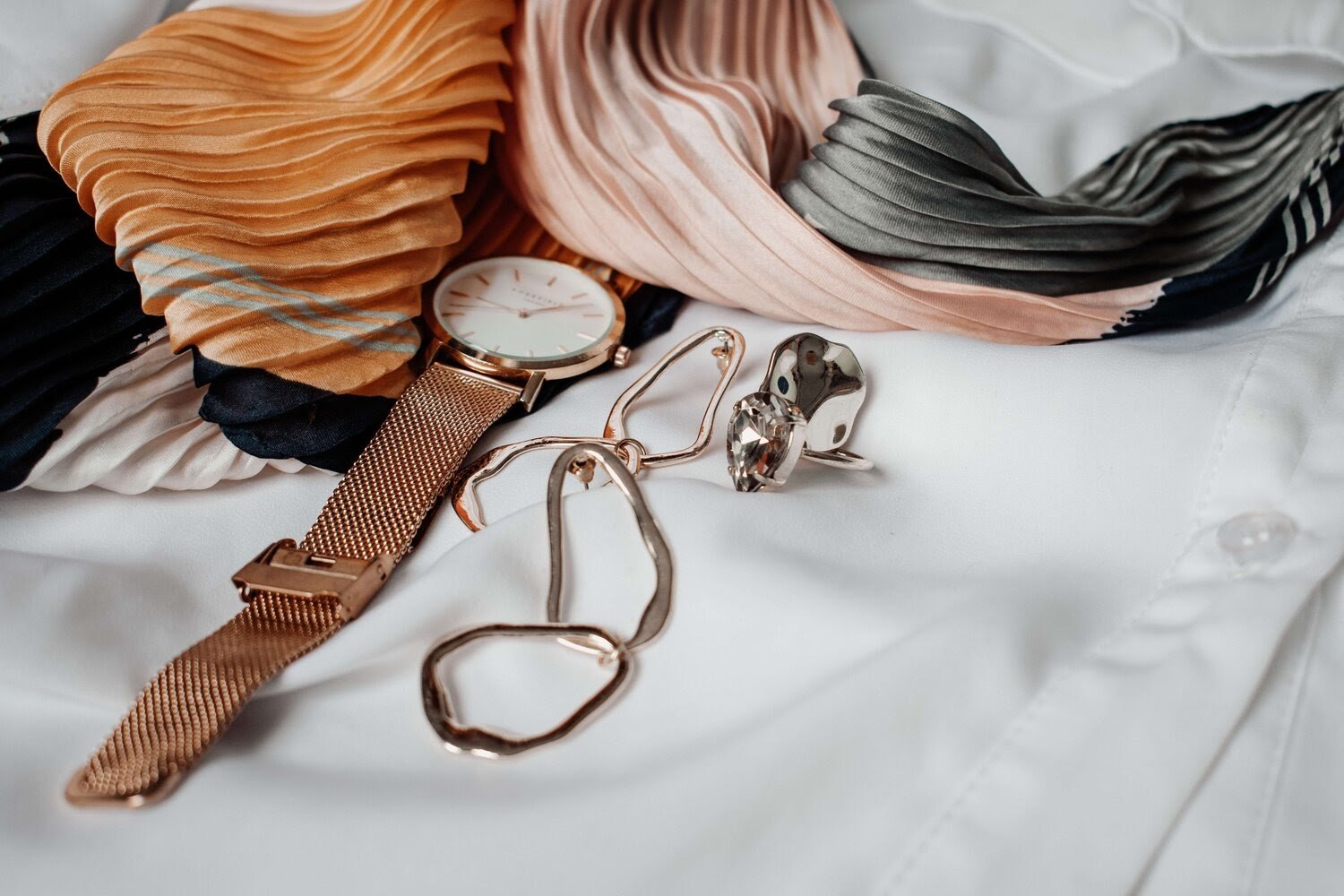 Luggage fiascos can happen, and you don't want to deal with the stress of it. Keep your valuables with you at all times, and never leave them unattended as these may get stolen or lost.
Medication
Wherever you go, keep your daily medication and prescription meds with you in your carry-on.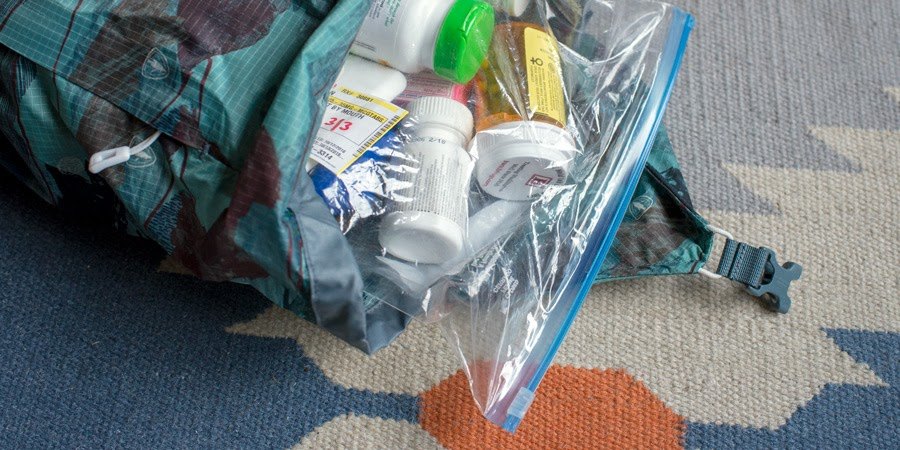 This way, in case things go south and your luggage gets lost or stolen, you won't have to worry about finding a pharmacy to purchase your medicine.
Doing this will keep your mind free from worrying about how and where to get these medicines, especially when you're away from home. Have your meds prepared before the flight, and always throw in an extra day's worth of meds to be sure.
Spare Clothes
You don't want to add the discomfort of wearing the same clothes for days because of emergency stops or delays.
This can often happen, and the best thing to do is to stay on top of it by packing spare clothes.
Make sure that you have a day's worth of spare clothes, including underwear so that you can stay feeling clean and fresh no matter the situation.
Earplugs
If you need to drown out the sounds or ambient noise to help you get some sleep during flights, a pack of earplugs will come in handy.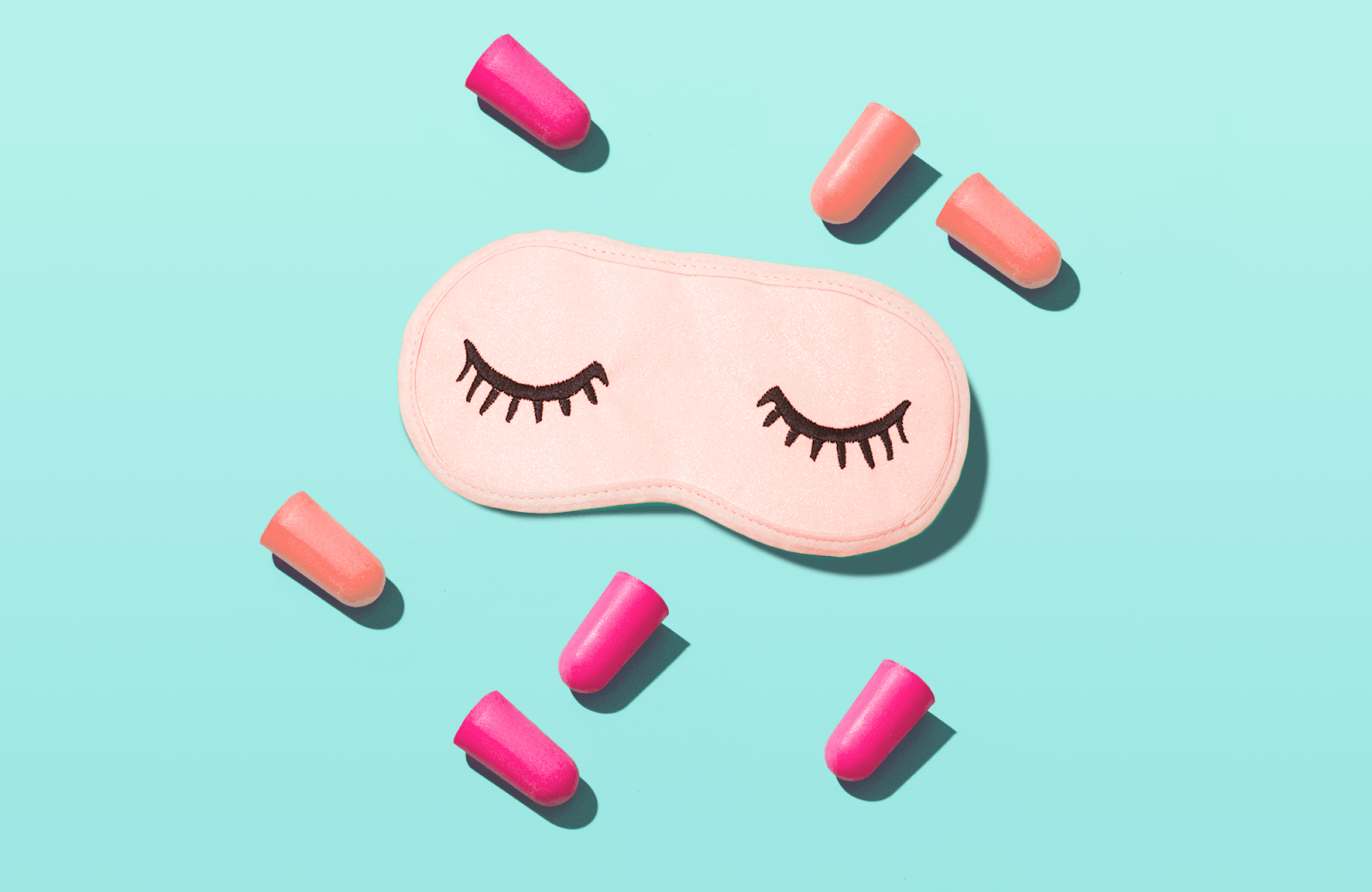 Using earplugs is great if you want to drown out the surroundings but don't want to use music from your headphones.
Grab a pack of earplugs before you fly, as earplugs sold on planes can be expensive.
Travel Adapter
If you're traveling abroad, chances are your device chargers aren't compatible with the electrical outlets to where you're heading– and this means bad news for you and your gadgets.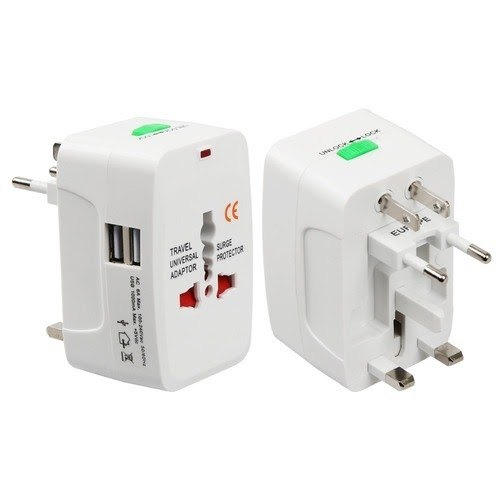 Save yourself from trouble and pack in a travel adapter that allows you to plug in your electronics in any socket,
This brick is designed with sockets that can let you plug into ports found all around the world.
Passport and Extra Photo ID
While bringing your passport seems like common sense, you should also have an extra photo ID of yourself in your carry-on baggage.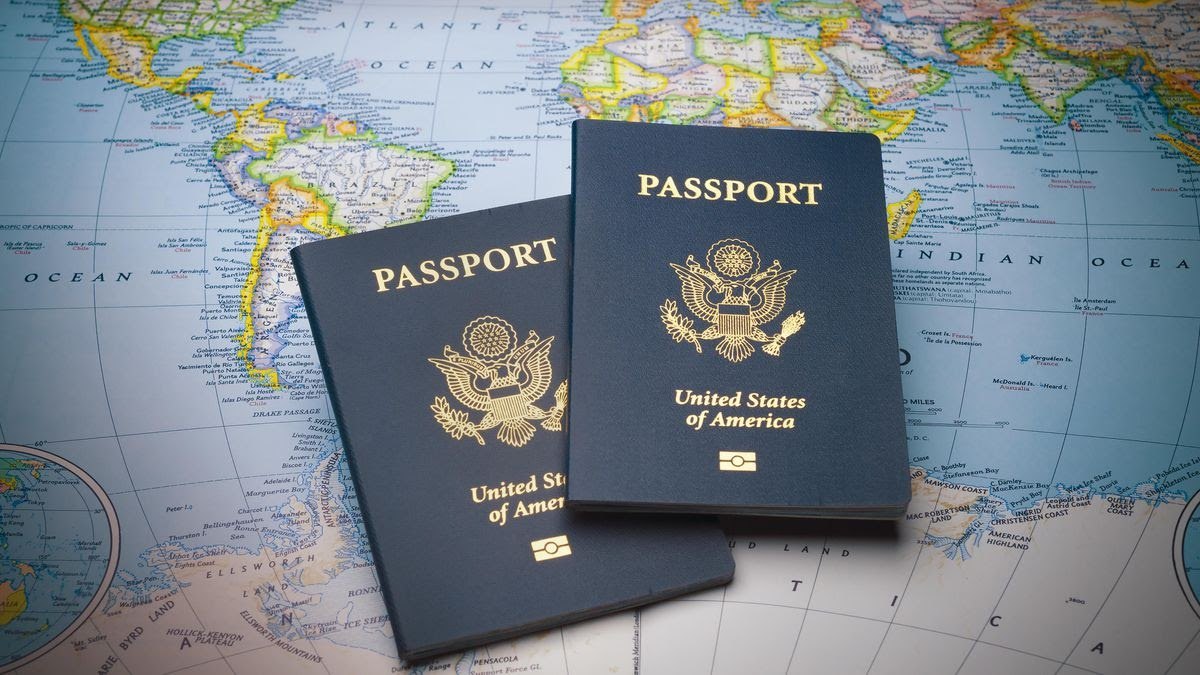 If possible, have it photocopied in color in case you lose it abroad. Also, make sure to bring extra passport photos if other travel documents need to have your photo affixed.
First Aid Kit
You can never go wrong with a simple first aid kit that includes some Band-Aids, antiseptic wipes, and an elastic bandage.
Although there are first aid kits and emergency respondents available at the airport and even on the plane, it's still best to be prepared on your own.
Aside from a kit, make yourself knowledgeable on the basic first aid responses that can save you and others as well. You can help yourself by preparing a card with emergency contacts and your medical information on your wallet for emergencies.
Laptop and Electronics
One cardinal mistake of packing is putting your laptop and other valuable electronics in your checked luggage.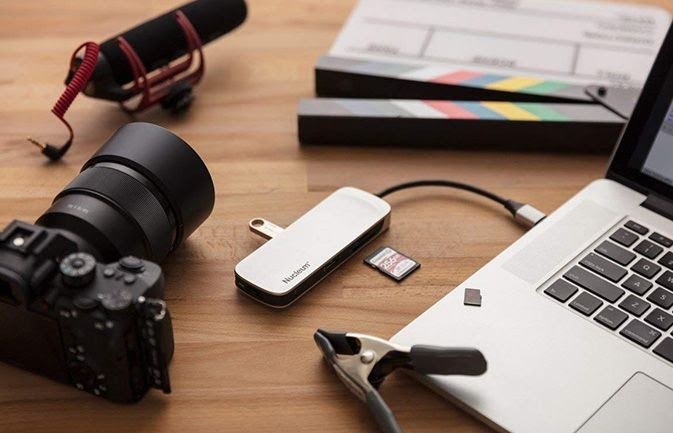 Yes, laptops are heavy– but you can't leave them in your luggage! Aside from running the risk of your luggage getting stuck in the worst possible scenario, you also aren't certain how airlines handle the luggage.
Having your laptop and gadgets with you can also provide you with much-needed entertainment during waiting times and layovers. Just make sure you also have the chargers packed with you.
Extra Face Masks
You always have to be ready with extra face masks to protect yourself, as well as others, from any sickness or medical threat.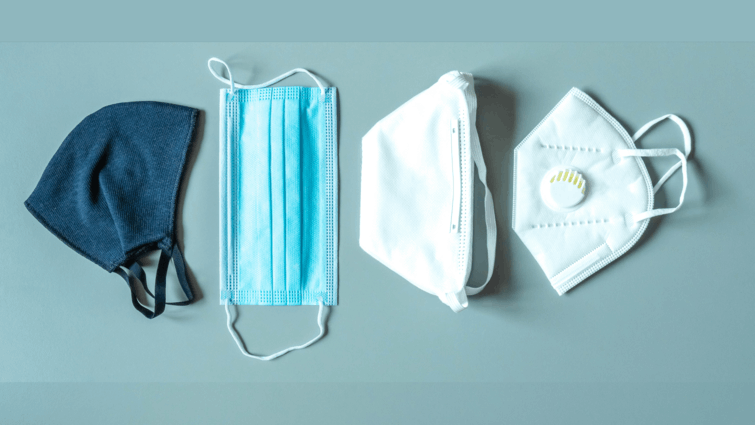 Keep these masks somewhere accessible and sealed in a clean pouch or pocket. Being prepared with extra face masks can save you time and money in case of untoward emergencies.
Collapsible Mug/ Glass
Often overlooked, bringing a collapsible mug or glass could be a real mood saver.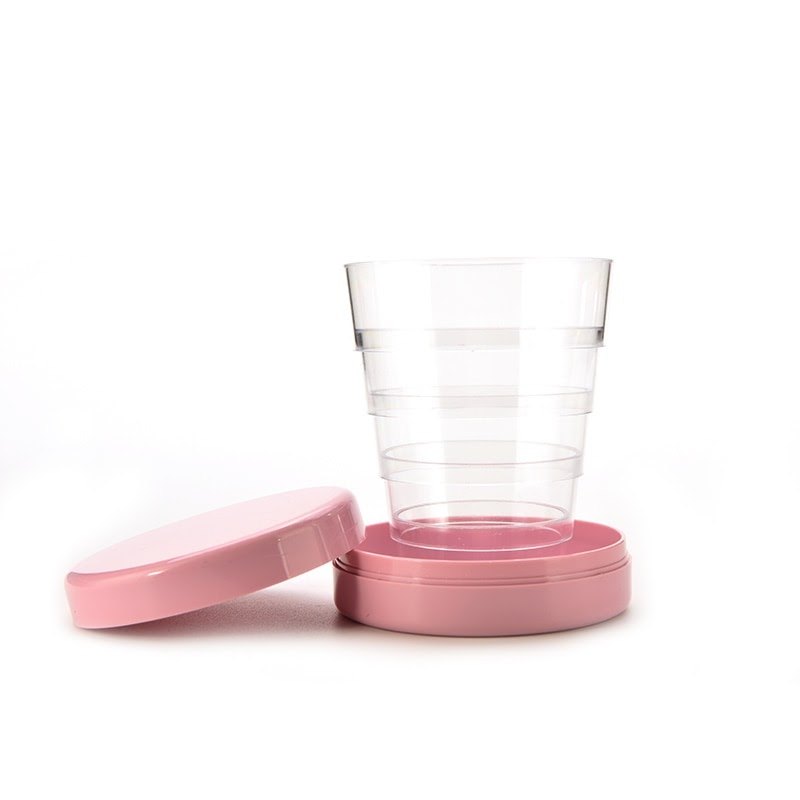 This can function as a glass to collect water to keep you hydrated wherever you go, without the need for disposable cups or mugs.
The collapsible design also makes it very easy and convenient to pack, saving some space in your bag to leave room for more essential items.
Facial Wipes
Having a pack of facial wipes is important because it can serve as a quick way to freshen up without going through the trouble of going to the bathroom and fishing for your toiletries.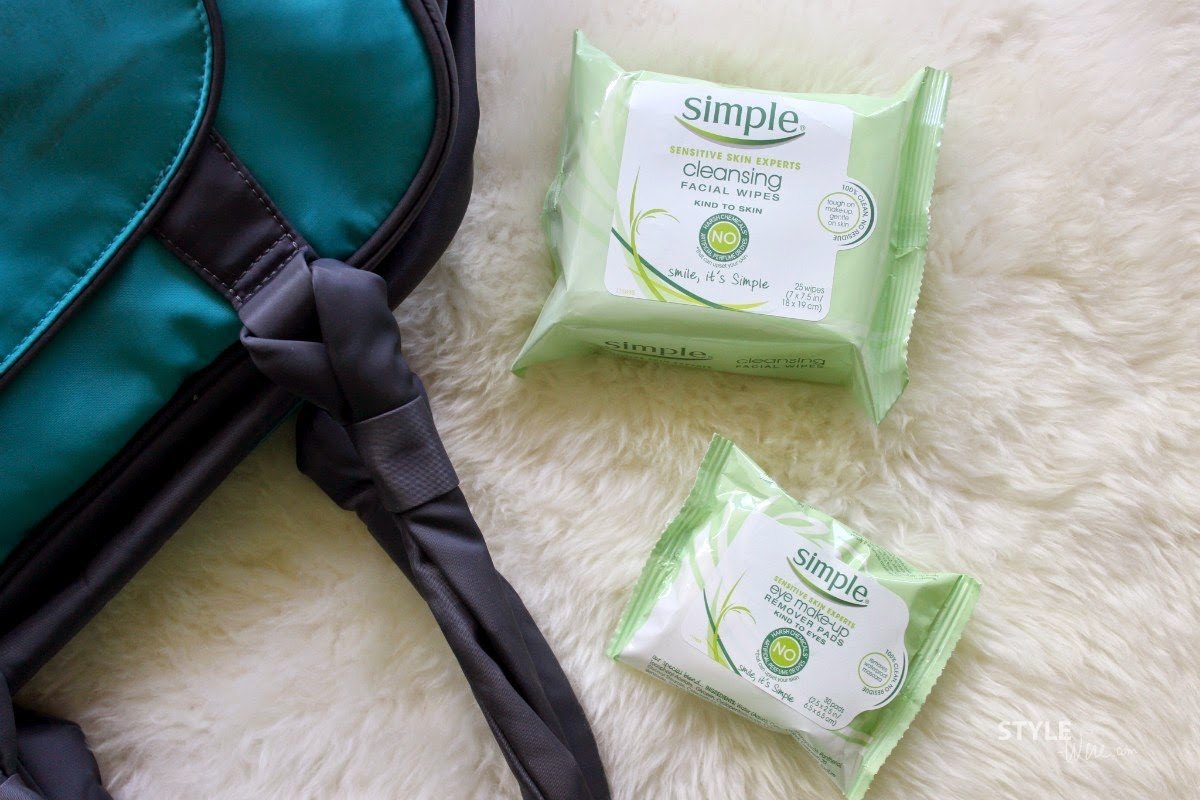 They're also great alternatives if the toilet paper runs out.
Facial wipes are also efficient because they contain both cleansing agents and water, so if there's no water to keep your hands or face clean, facial wipes can do the trick for you.
Scarf or Thin Blanket
Most planes and airports are chilly, so packing a scarf or blanket to keep you warm will be great to keep you comfortable.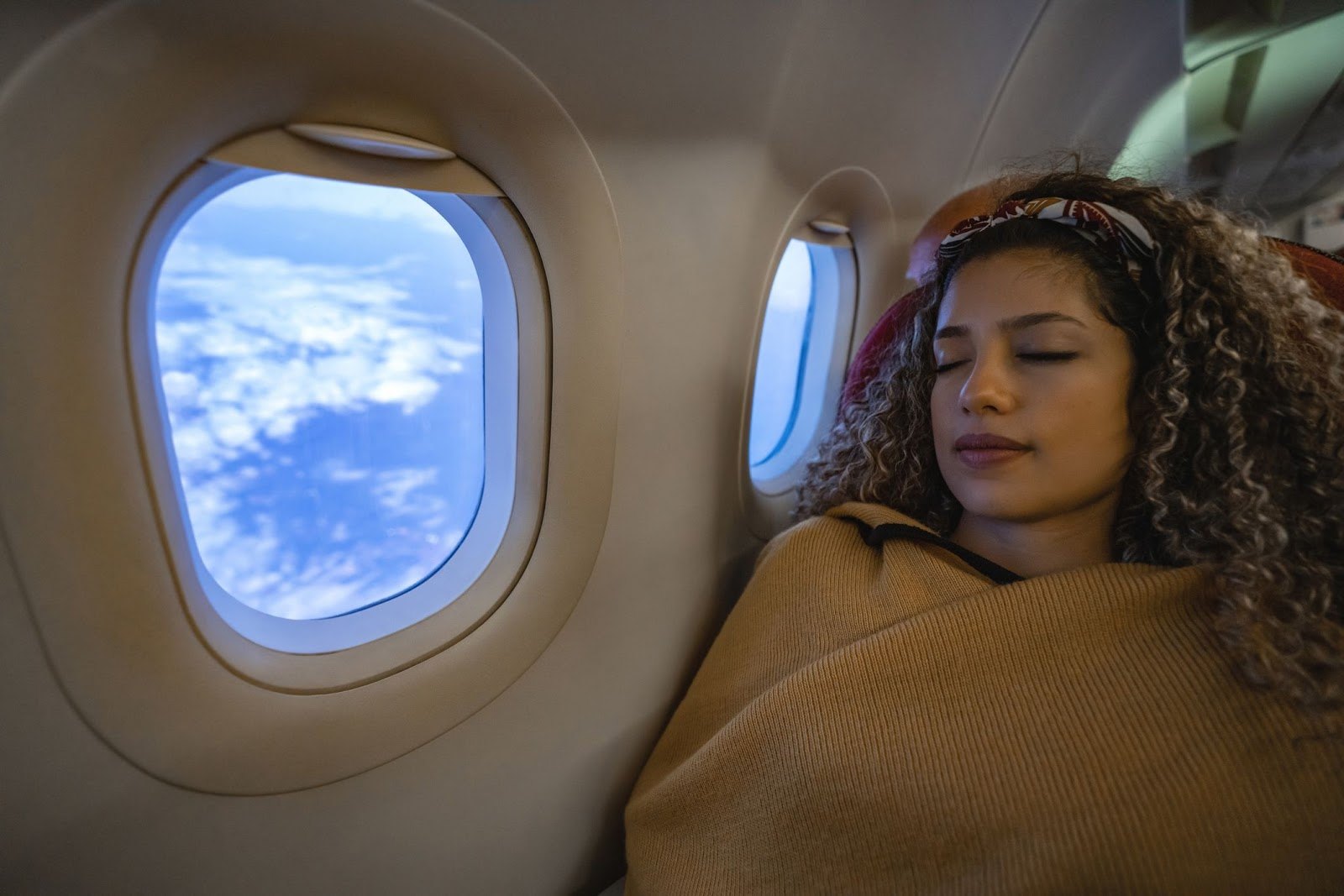 You wouldn't want to spend your entire flight or time in the airport freezing or shivering from the cold.
Tip: Roll the scarf or thin blanket so that you can save space in your bag, or you can have them hanging from your neck or draped around your shoulder to keep the bulk completely out of your bag.
Rain Gear
The weather's unpredictability can cause some serious problems for your trip, but if you come prepared– you won't have to worry about it.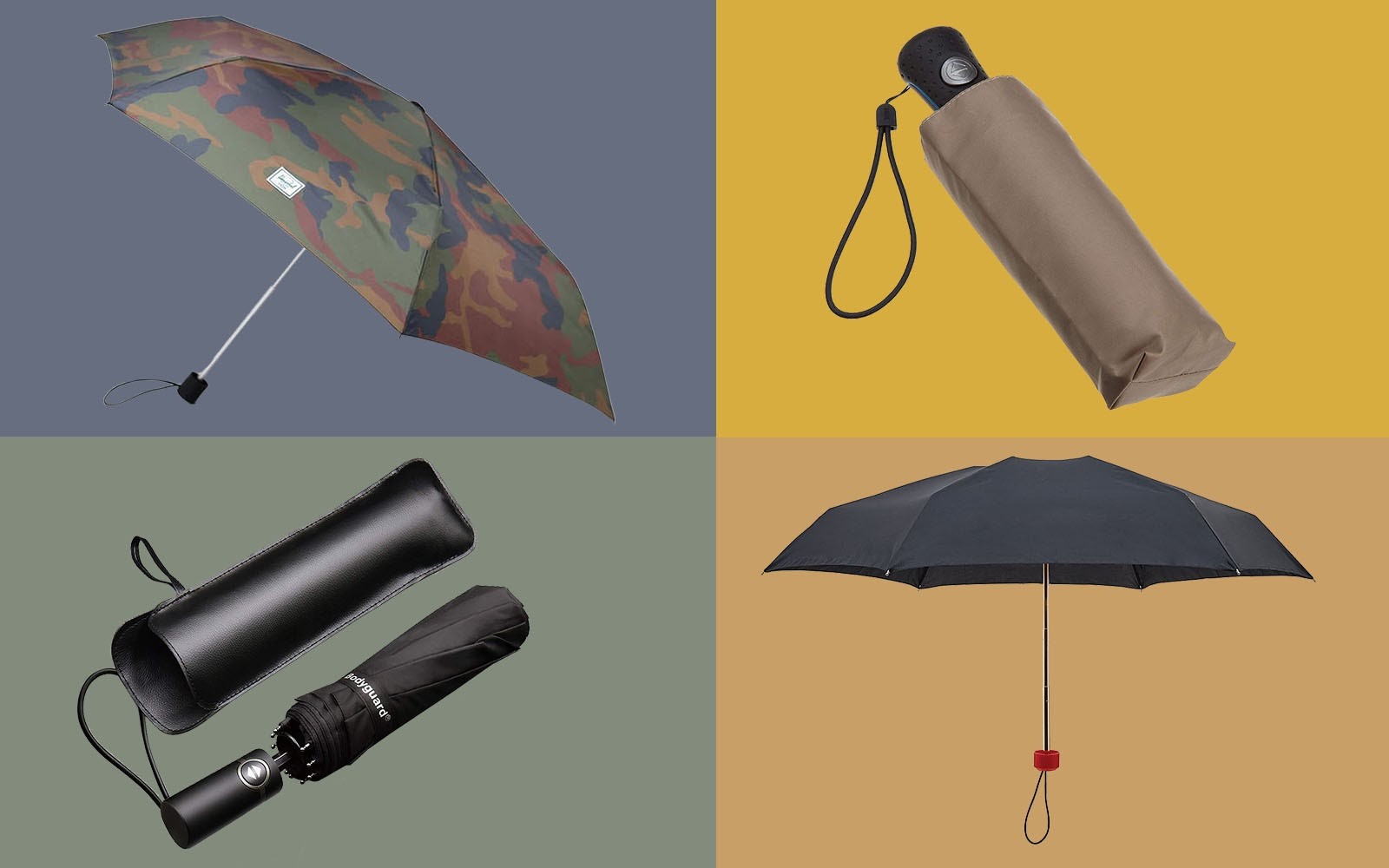 Get yourself a thin raincoat and a compact umbrella and pack them in your luggage. It would help if you also kept your carry-on luggage dry with a waterproof case or pouch.
Snack
You may never know when hunger will strike. If you don't plan to purchase an in-flight meal, or in case the airline runs out (which happens!), at least keep a snack handy in your bag to avoid an empty stomach.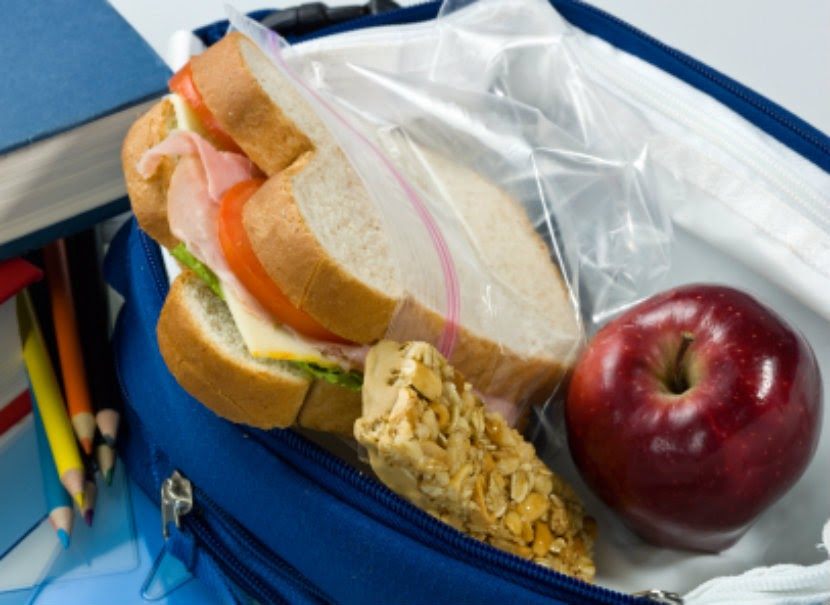 As long as the snack is non-liquid and packed properly, it can go through security. Doing this is also a cheaper alternative if you don't want to buy food on the plane since it can be very expensive.
Conclusion
Being prepared is the key to having a fun and comfortable flight. Having these items with you on your carry-on luggage will save you the stress, time, and hassle because everything is kept in your bag.
Wherever you may go, having these essential items makes you a smarter and more prepared traveler. You may never know when you need them, but it keeps you secure knowing you have them here. Pack smart, fly safe, and have fun during your travels!