New Zealand is truly a breathtaking and wonderful place because of its scenic attractions and landscapes. Home to many great tourist attractions, it is no wonder that many people, both locals and travelers, flock to the best places on the Main New Zealand Islands to relax and enjoy the beauty of nature.
If you're planning to visit New Zealand, here are the top 5 places you must visit both on the North and South islands!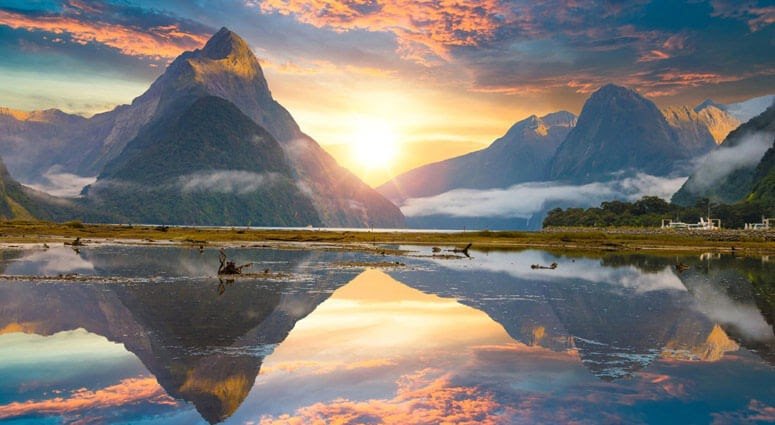 5. Tongariro National Park — North Island
Tongariro National Park, New Zealand's first and oldest national park, is a UNESCO Dual World Heritage Area. Home to three active volcanoes, tranquil lakes, herb fields, untamed forests, and desert-like plateaus, Tongariro National Park is a must-visit destination.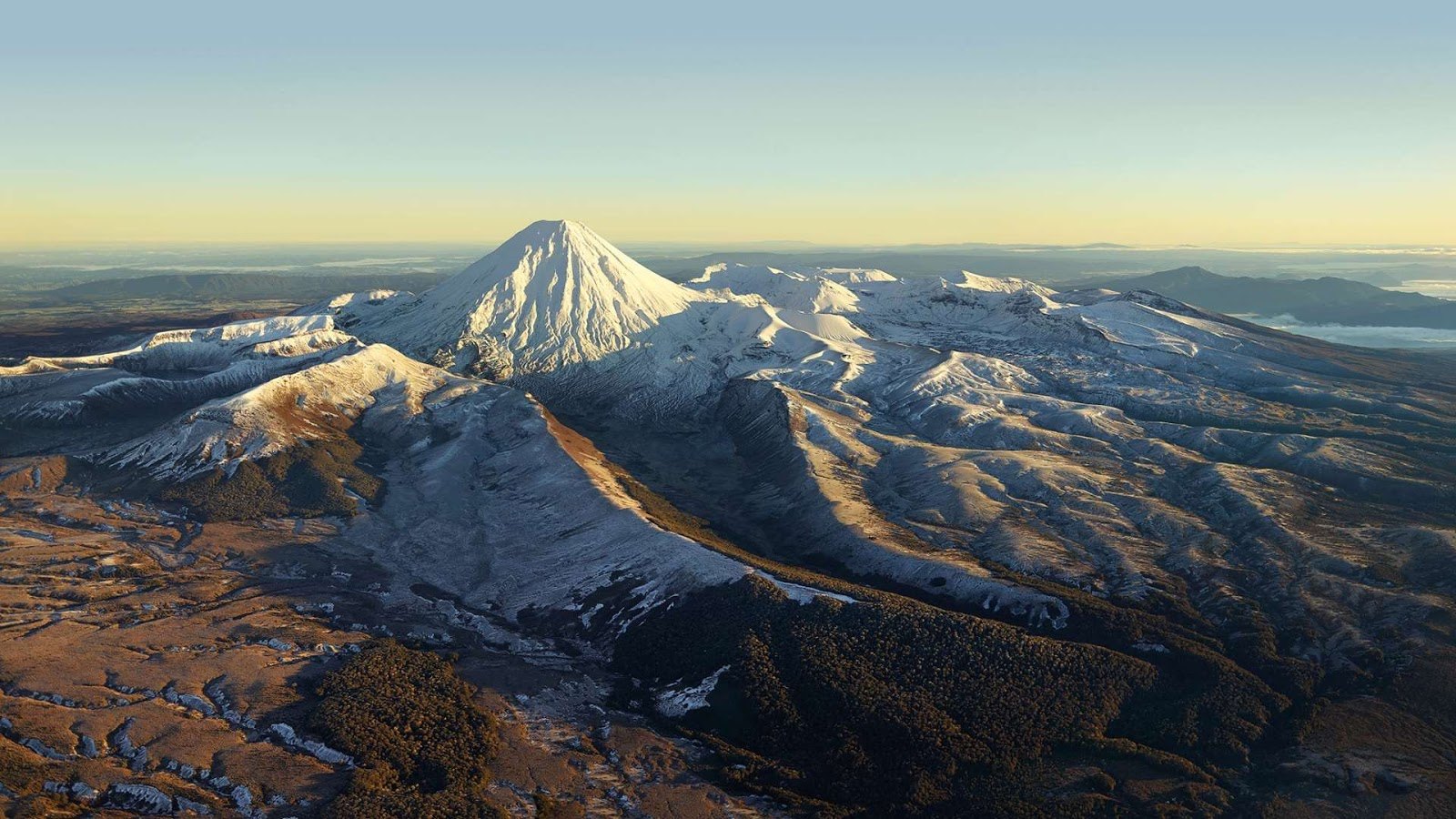 Hiking is one of the best activities to do while in Tongariro Crossing. While it may be a long one, the looming mountains and hot volcanic landscape are all worth the hike. Even if you aren't really a fan of hiking, you will still enjoy it because of the stunning views and the feeling as if you've traveled to another planet.
You can start trekking at the Whakapapa Visitor Center, a three-hour hike from the stunning Taranaki Falls. From there, you will be passing through scrubland forest and across the lava line of volcanic eruptions from hundreds of years ago.
4. Rotorua — North Island
Rotorua is known as the 'thermal wonderland' of New Zealand because of its many geysers and hot springs. It's three hours away from Auckland and is perfect for cultural enthusiasts, adventurers, and families. Activities you can do there include racing luges, zorbing, and checking out the amazing architecture.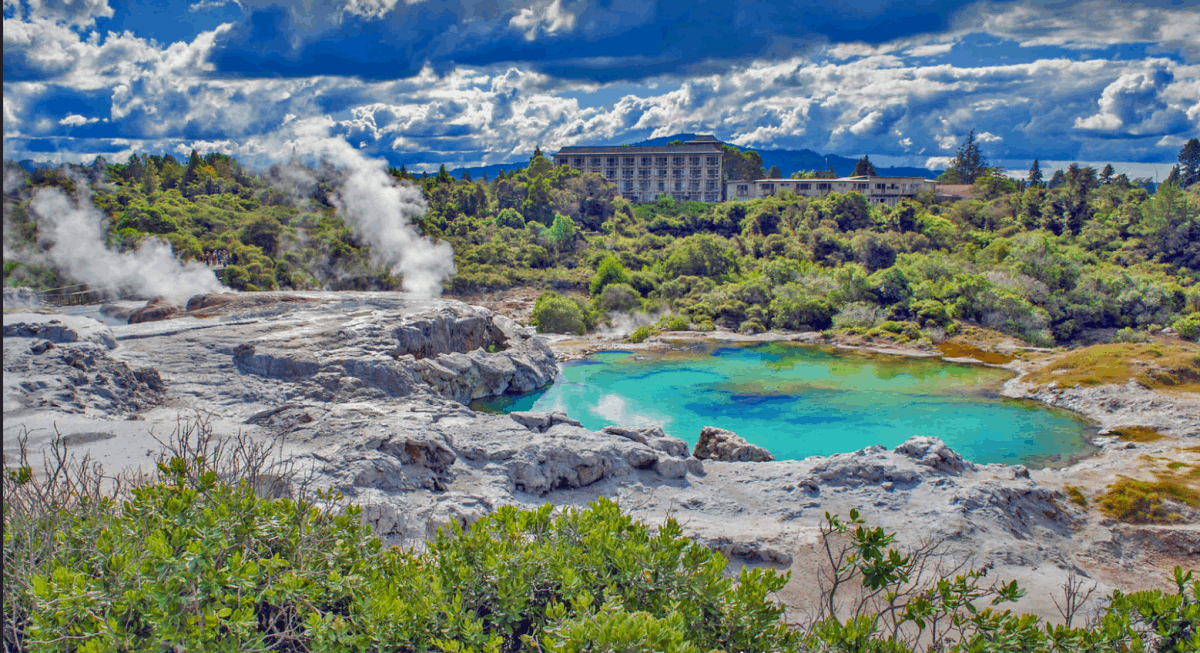 Lake Rotorua is a beautiful spot where you can relax for a day. You can also visit the Tamaki Maori Village to experience Maori culture by joining in their activities such as poi ball dancing, games, food, and seeing a renowned Haka warrior.
You can also walk along the Redwoods Tree Walk, explore the Wai-O-Tapu Geothermal Valley, and taking a mud bath at Hells Gate. You can also go ziplining, rafting, hiking, jet boating, and biking. However, be informed that the Rotura has that distinct egg smell because it's built on top of sulfur!
3. Coromandel Peninsula — North Island
Known for its pristine beaches, misty forest, and calming vibe, the Coromandel Peninsula is popular for being a New Zealand holiday destination. You can never run out of things to do in this great and iconic vacation hotspot, one of which is walking the Coromandel Coastal Walkway, a seven-hour walk.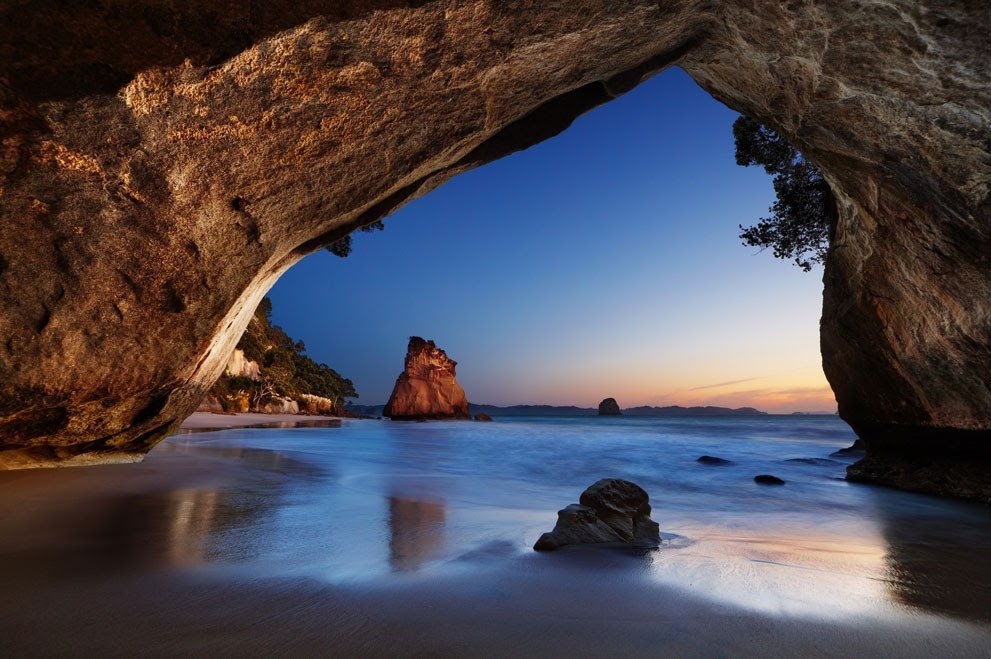 Just over half a mile east from Whangamata Beach is the Whenuakura Wildlife Sanctuary, which has two small beaches in the center of the island. You can also go to the Waihi Gold Discovery Center and take a gold mine tour. Aside from that, there's the Driving Creek Railway, a narrow-gorged mountain trail lined with unique and colorful pottery.
You can also explore the famous Cathedral Cove with kayaking or boat cruising, the jagged forest ranges of The Pinnacles, or relax surrounded by the tropical plants and soothing waterfalls in The Lost Spring Geothermal Spa.
2. Bay of Plenty — North Island
Second on our list is the Bay of Plenty, which houses Mount Maunganui and Tauranga's spectacular beaches. There's also the Whakatane, the sunshine capital and cultural hub of this majestic region, where you can do endless activities such as kayaking, cycling, land-based fishing, whale watching.

In the Bay of Plenty is the Ōhope Beach, a white sand beach voted as New Zealand's most loved beach. Here, you can enjoy an 8.5-mile stretch of beach and enjoy the waves through surfing.
If you're a forest lover, you can explore the Whirinaki, an ancient forest, home to mighty trees, rare native birds, with a 96-mile trail where you can walk and mountain bike.
1. Bay of Islands — North Island
Topping our list of the most wonderful places to add to your itinerary on the North Island of New Zealand is the Bay of Islands, an almost 10-mile wide natural harbor on the coast of New Zealand. Home to 144 islands which range from rocky outcrops to large inhabited islands, the Bay is a popular holiday destination for New Zealanders and visitors.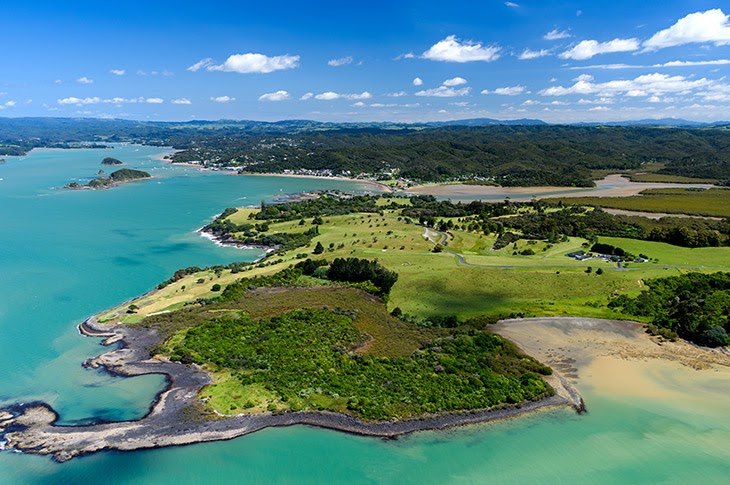 The Bay of Islands is a marine playground that is perfect for swimming, boating, fishing, diving, and kayaking. It is also the sanctuary for marine mammals like dolphins, seals, whales, and a spectacular birdlife range.
Among the many notable attractions and spots is Paihia, the Bay of Island's main resort town, where you can go deep-sea fishing and boating. Twenty minutes away is the Kerikeri, where you can explore the region's many vineyards and sample local produce. You can also visit the Hokianga, where you can see the Horeke Basalts, Wairere Boulders, and the Waipoua Forest.
5. Te Anau — South Island
The Te Anau, the main visitor base for the glacier-carved Fiordland National Park, is home to a wide range of lodges, hotels, and campgrounds. Here, you can enjoy many activities like kayaking, cycling, jet boat riding, fishing and hunting, farm tours, and helicopter sightseeing.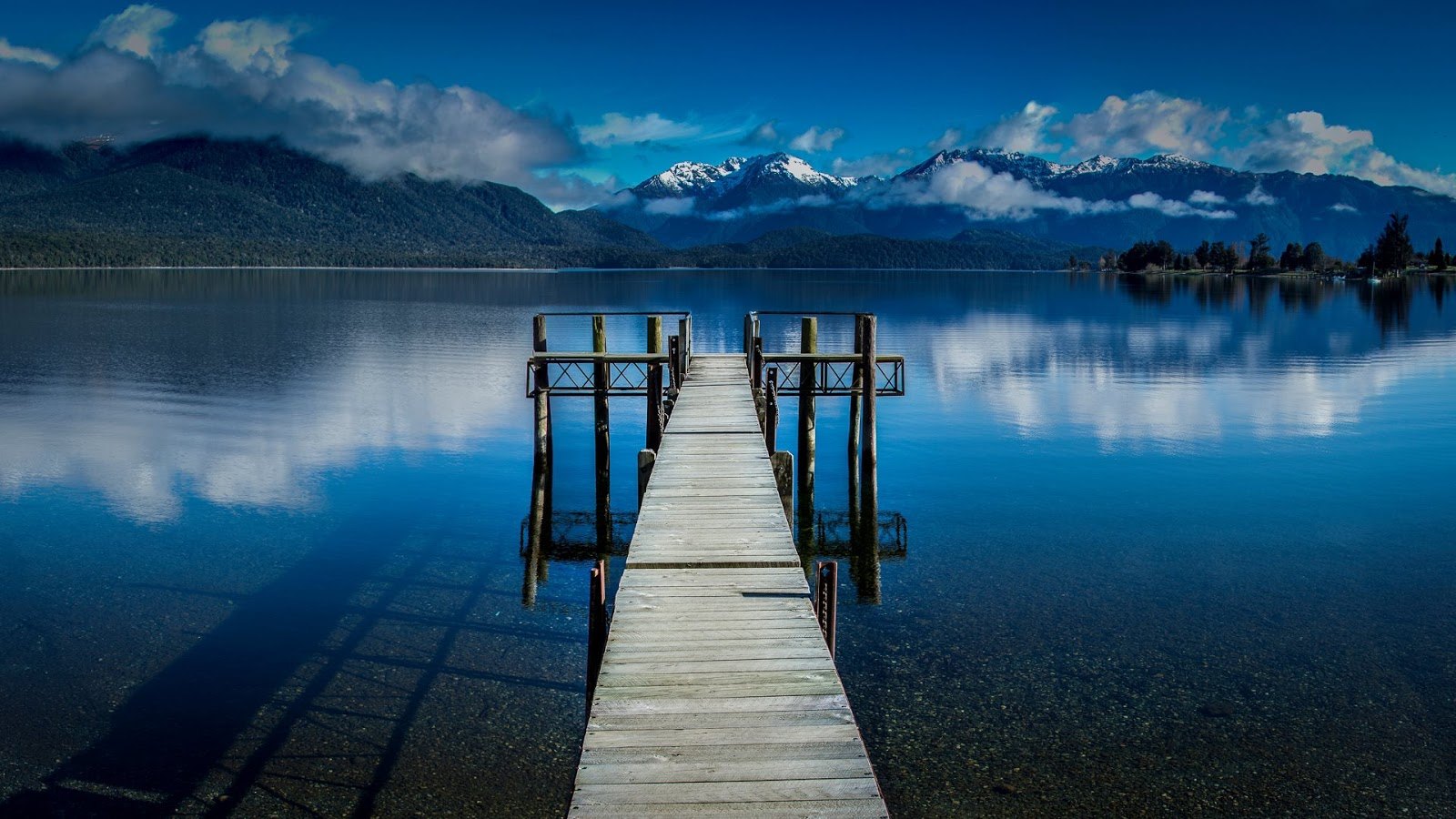 Dubbed as the "Gateway to Fiordland," Te Anau attracts hundreds of thousands of tourists every year because of its proximity to the Milford Sound, multiple New Zealand Great Walks, and the famous Te Anau Glowworm Caves.
One of the best things to do in Te Anau is to visit the Te Anau Bird Sanctuary, where you can see birds like the Takahe and Kaka. Most of all, Lake Te Anau, the largest lake on all of New Zealand's South Island, is a must-visit. Here, you can enjoy kayaking, swimming, or fishing.
4. Punakaiki — South Island
Fourth on our must-see list is the Punakaiki, home to limestone formations and blowholes, which were formed millions of years ago. The most famous of these are the Pancake Rocks, dating back to 30 million years ago.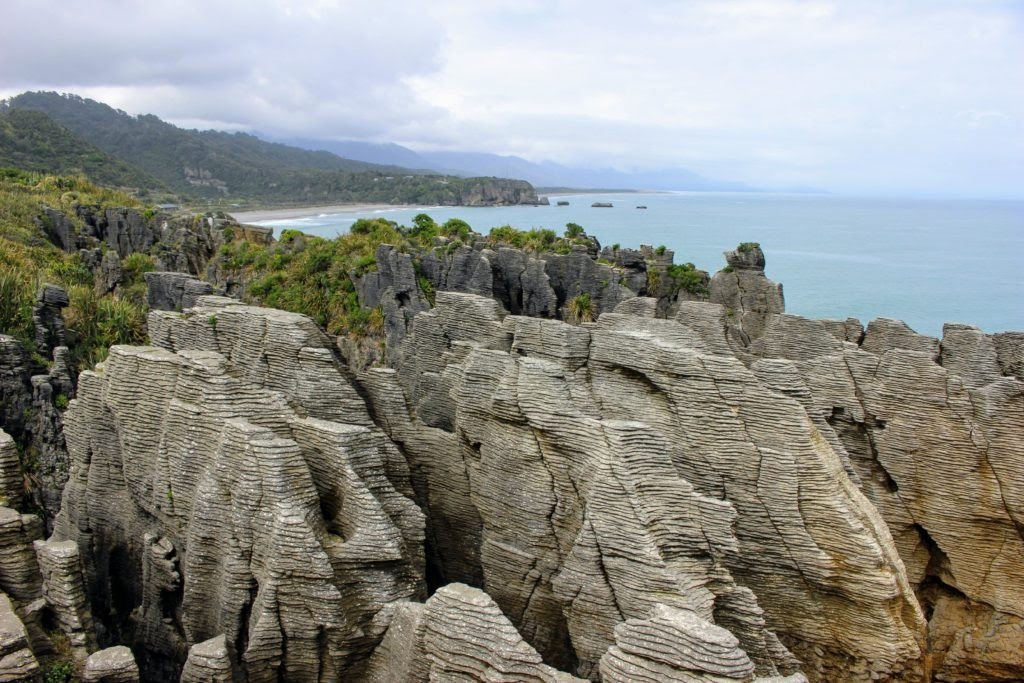 Best viewed during high tide, the Pancake Rocks and blowholes are among the West Coast's most impressive natural wonders. While traversing the Pancakes Rocks and Blowholes Walk, you could catch a glimpse of Hectors' dolphins, if you're lucky. The whole track will take 20-45 minutes to complete.
You can also stop and eat a stack of pancakes at a cafe across the street, watch the spectacular West Coast sunset, or explore one of the many hidden gems: deserted beaches.
3. Franz Josef — South Island
A small town on the New Zealand South Island located on an enormous glacier base, Franz Josef is a partial rainforest surrounded by towering mountains. The Franz Josef Glacier, the main attraction, descends from the Southern Alps' peaks into the rainforest, which allows you to see or walk on a dynamic glacier.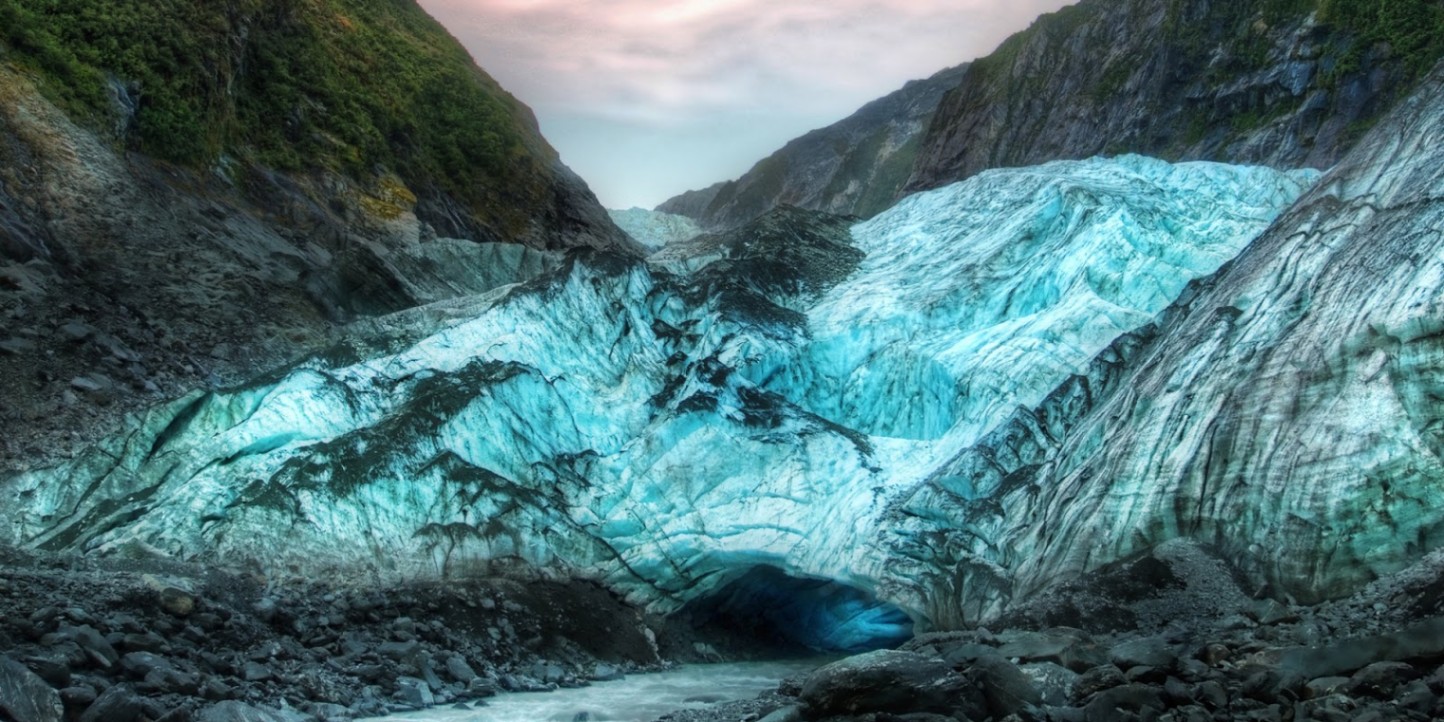 More activities you can do are scenic flights, guided glacier hikes, forest hikes, kayaking, rafting, and skydiving. If you want to see the glacier's magnificent blue color, you can book guided helicopter tours to see the top of the glacier and walk through icy canals.
Ten minutes north of the village is Lake Mapourika, where you can fish, birdwatch, and kayak. To experience the gold mining history and coastal birdlife, pay a visit to the Ōkārito settlement and explore its historic survivors. Lastly, you can take the Tatare Tunnels Walk and get a breathtaking view of the Tatare Gorge.
2. Queenstown — South Island
Second on our list is Queenstown, a popular holiday spot at any time of the year which has many activities for everyone you will surely enjoy. From skiing through winter right through spring to bungee jumping, skydiving, jet boating, and horse trekking– these are some of the activities that you can enjoy with your family and friends.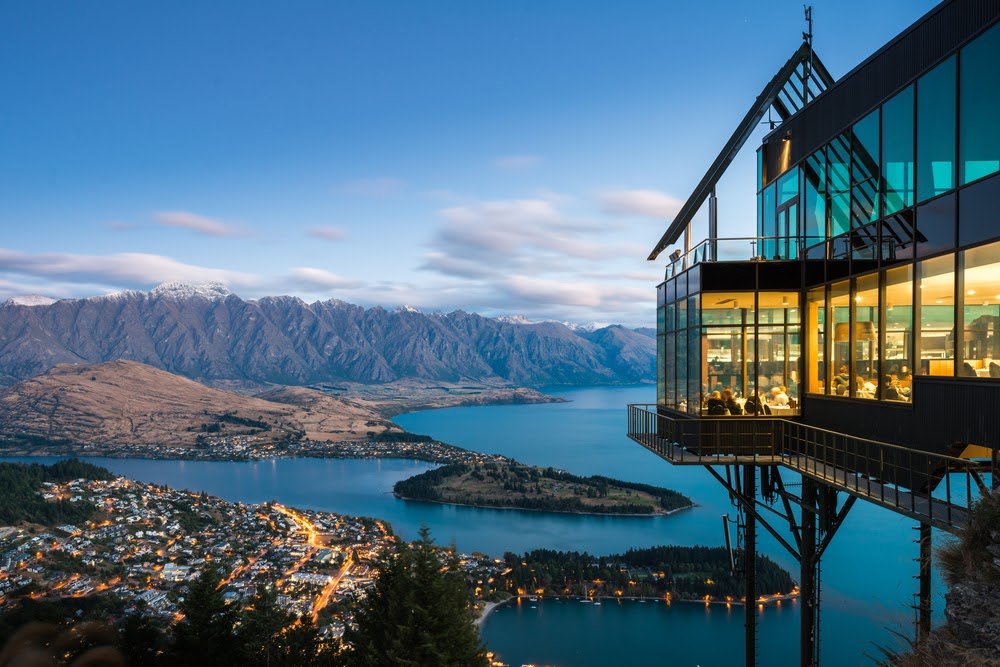 If you're not the adventurous type, you can indulge yourself in walking and hiking trails, sightseeing tours, or relax with spa treatments, boutique shopping, and dining out.
You can also take a picturesque cruise across Lake Wakatipu, or have a drink at New Zealand's only floating bar, Perky's Floating Bar. To complete your experience, take the iconic Queenstown Gondola, which will bring you 450 meters up to Bob's Peak and enjoy the view.
1. Milford Sound — South Island
And topping the list of the places to enjoy at New Zealand's South Island is Milford Sound, New Zealands' most spectacular travel destination. It is a world-renowned natural wonder with towering peaks, cascading waterfalls, and amazing wildlife.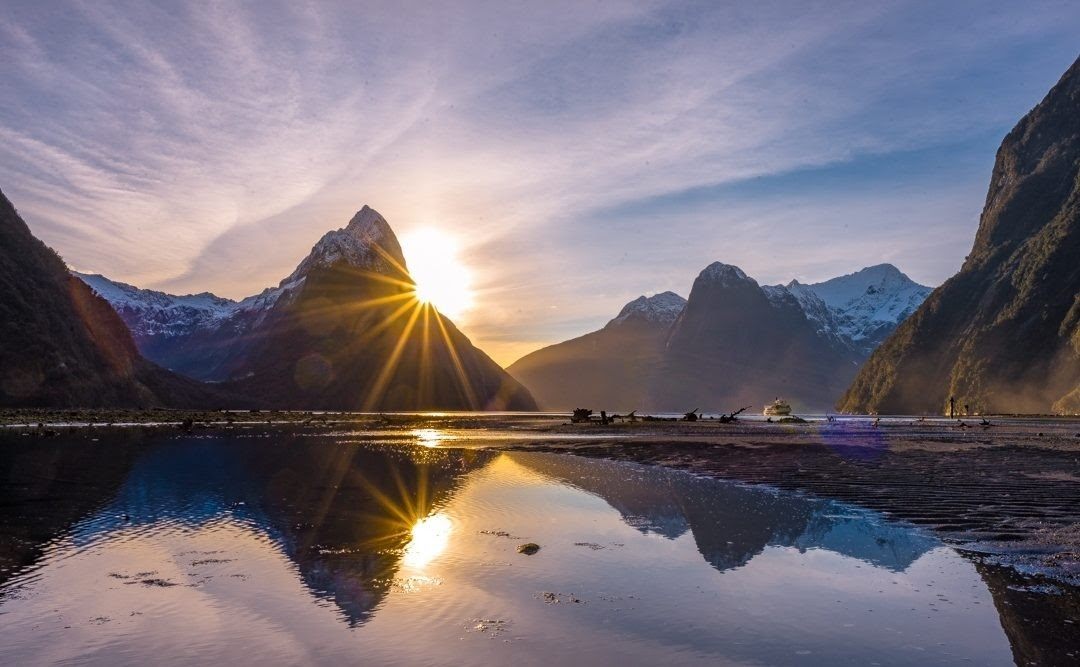 Activities to enjoy here include the Cruise Milford Sound, a boat cruise that takes you to experience the Sound day or night. You can also go kayaking to explore land-before-time landscapes and spectacular fjords at sea level.
If you're up for hiking, the Milford Track is something that will surely amaze you. The four-day track begins at the northern end of Lake Te Anau and ends with a boat trip from Sandfly Point to the Milford Sound Wharf.
Conclusion
There are truly many places to explore in New Zealand that are just waiting to be seen, enjoyed, and discovered.
Pack up your suitcase and have the time of your life with these natural beauties of wonder and spend some time with the majestic creations of nature.