The Fashion Blogger reruns on E! have done a lot in the way of making me feel like an incompetent tourist.
After a sudden case of the blues, I recovered and realized that I am being ridiculous – who travels to distant locations with suitcases full of designer gowns and a team of fellow bloggers/photographers, each with a more professional camera than the other? These girls are living the dream and experiencing Australia in a way not even most Australians get to.
And let us not kid ourselves – we are very self-conscious about our media presence and Instagram is practically a "Best Vacation Photo" contest 24/7, with no prize but the satisfaction you feel when you score over 11 likes on a post.
But you don't have to fly a helicopter above the Kimberley Coast to get the perfect shot. I mean, let's face it, Australasia is an unquestionably spectacular continent that covers just about every climatic scenario within its vast expanse so whatever shot you take Down Under, it's bound to be #instaworthy from the get go.
However, if you're ready to take your Instagram feed to a whole new level, get yourself within the vicinity of these 8 Australian landscapes asap:
1. Kangaroo Island
Featuring abundant wildlife, Kelly Hill Caves, and lookouts such as Muston Hill, and Reeves Point, Kangaroo Island is, however, most famous for its alluring water-beaten, and appropriately named Remarkable Rocks. Combined with Admiral's Arch which views back to the Rocks, you will have one very satisfying shooting experience.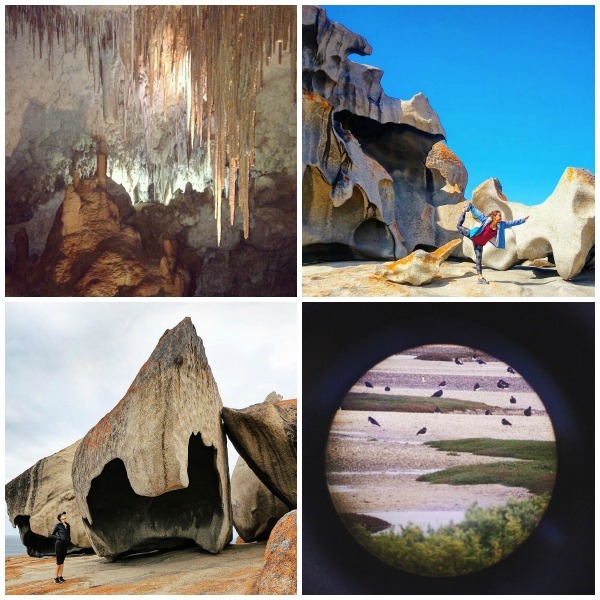 2. Uluru & Kata Tjuta National Park
Uluru (Ayers Rock), and Kata Tjuta (The Olgas) are sacred sites to the Aborigines, but they are also objects of admiration of thousands of tourists each year. Choosing between Uluru and Kata Tjuta's Valley of the Winds (featuring top-notch sunrise and sunset viewing points) just isn't possible, so while you're trekking through the Outback, take the whole day off to admire both of these sensational neighbouring rock formations.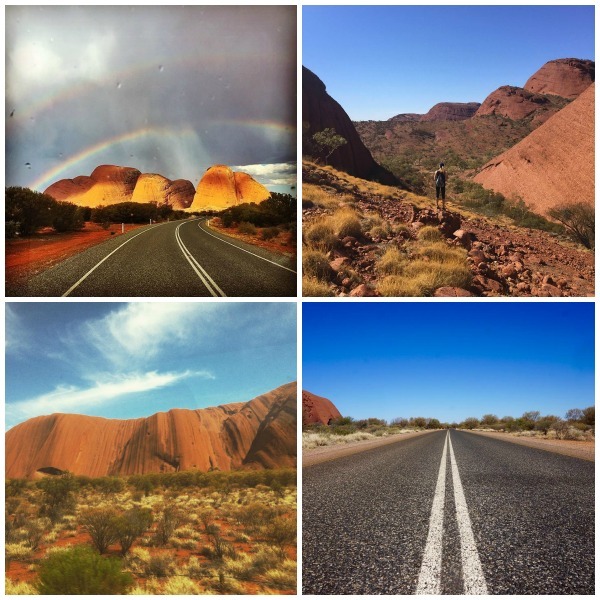 3. Kimberley Coast
One of the Western Australia's greatest natural assets, the remote Kimberley Coast is also one of the world's last true wildernesses. If you love nature, this intact slice of heaven is the right place for you. Drive only a few kilometers on an unsealed track and you'll be amazed by the vivid wildlife, extensive mangrove forests, world's largest inshore reef, and numerous other captivating sights.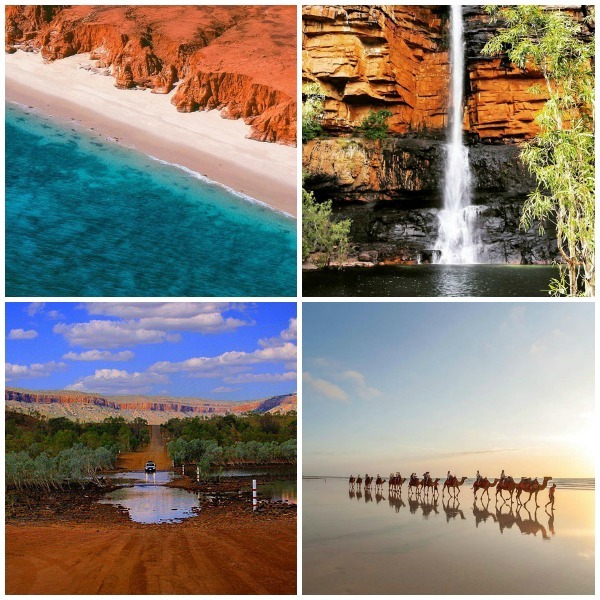 4. Blue Mountains
Located in New South Wales, the Blue Mountains of Sydney border the city's metropolitan area, so they are perfect for a day trip packed with sublime scenery, cavernous valleys, towering eucalyptus forests, and rugged sandstone outcrops. If we were to point out a single place you need to tag yourself in, though, that would most definitely be Claustral Canyon – you have to experience it to believe it.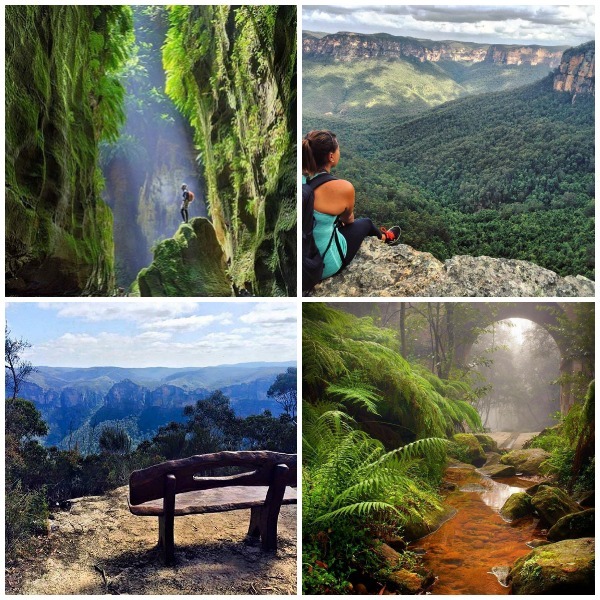 5. Wallaman Falls
This cascade and horsetail waterfall is located in the World Heritage-listed Wet Tropics of Queensland. With a 268m drop, and a 20m bottom, Wallaman Falls are also the country's tallest single-drop waterfall, and a sight which attracts thousands of tourists each year.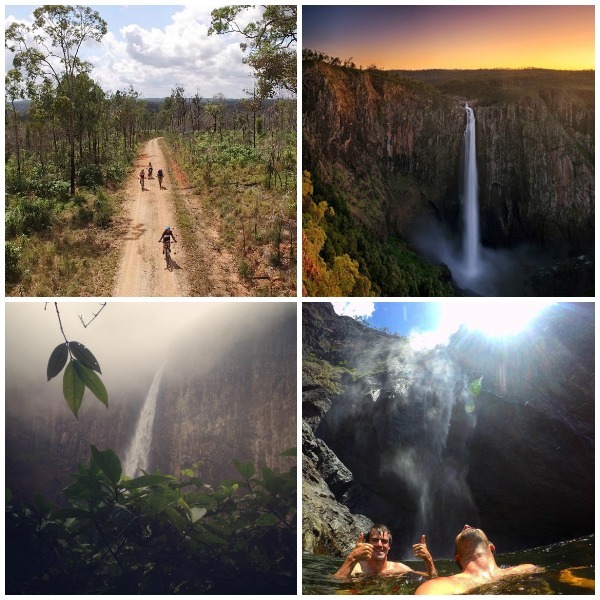 6. Maria Island
This rocky island in the Tasmanian Sea is entirely occupied by the Maria Island National Park and offers numerous activities like bird and wildlife watching (Tasmanian devils included), but its main attraction is the Painted Cliffs. Still, if the impressive patterned sandstones don't satisfy your need for the perfect #instashot, you can always take a walk across the island and revel in its enchanted landscapes.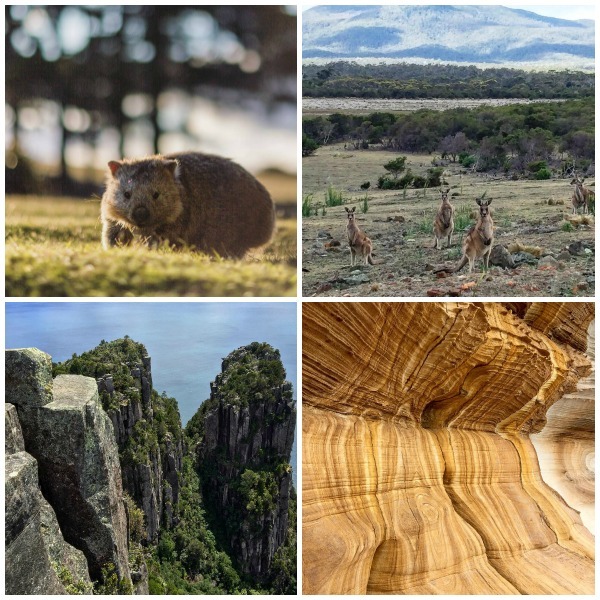 7. Nitmiluk National Park
If abundant waterways, gorges, rivers, waterfalls, and oceans invoke your adventurous spirit, this national park in the Northern Territory is where you need to go. Follow the traditions of the Jawoyn people and take the Jatbula Trail from Nitmiluk (Katherine Gorge) to Leliyin (Edith Falls), or alternatively explore these locations by canoe, it's entirely up to you.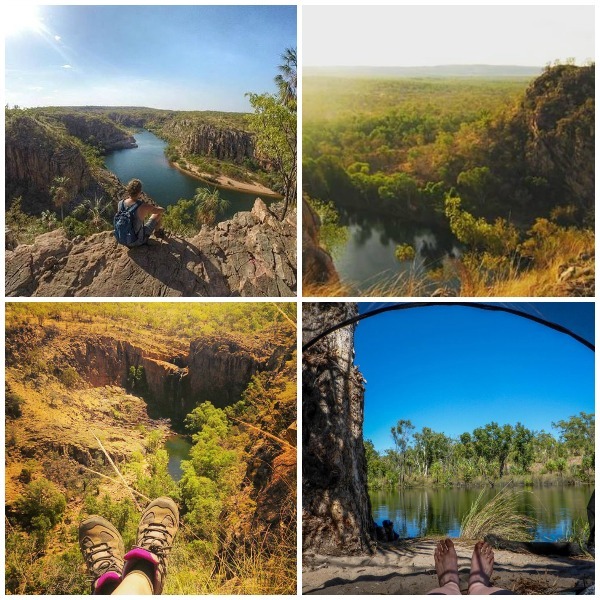 8. Lord Howe Island
Finally, we have to mention the azure beauty of Lord Howe Island, situated in the Tasmanian Sea. Picking out a single one of its attractions wouldn't be fair, because all of its vantage points are incredible, but Malabar Hill and Ball's Pyramid are among the most popular tourist locations.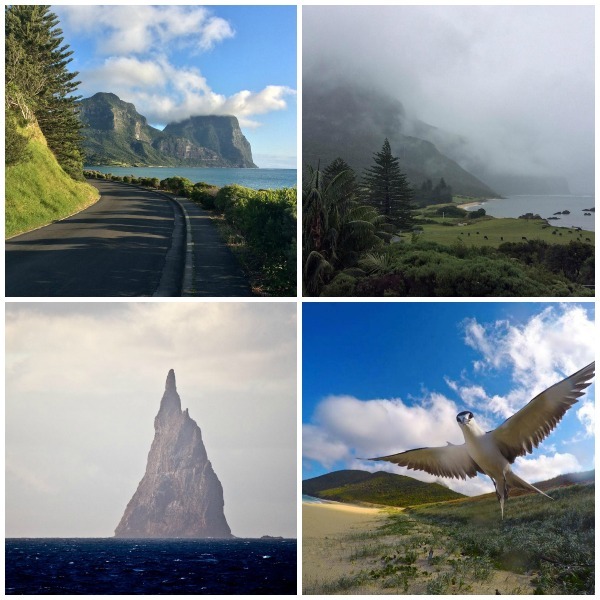 Want more travel in your life? "Like" us on Facebook for your daily dose of StoryV travel tips and inspiration!
Pin this for later >>