2 years ago, while I was sat outside a dark and dingy hostel in the north of Thailand scrolling through Facebook and wondering what to do with my life, a mysterious Brazilian man with a head full of dreadlocks and a personality to match came strolling in.
2 weeks later we were living together in our own little log home spending our days playing and listening to music, exploring waterfalls and hot-springs and eating copious amounts of pad ka pow.
After 4 months of practically doing nothing (trust me, it was bliss) we packed up and began our journey around the world together as a couple.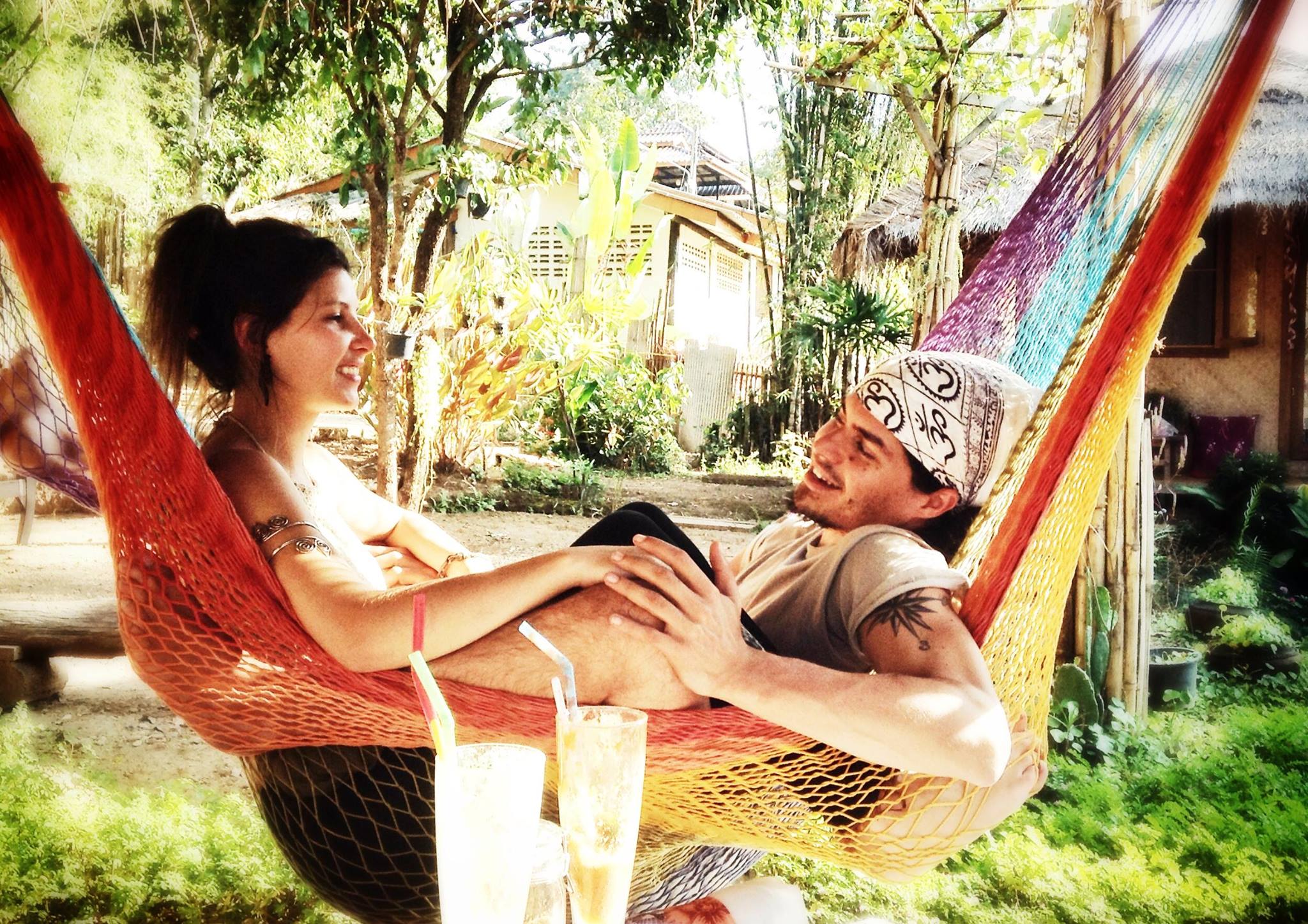 Now don't get me wrong, we've had our ups and downs in the last 2 years and certain circumstances haven't made it 100% easy for us to travel as a couple but considering that we come from opposite sides of the world, I think we've done alright.
You see, travelling with someone you meet overseas isn't always rainbows and lollipops but there are some things you can do to strengthen your relationship on the road and most importantly, continue sharing your life together.
If you are someone who has found love on the road, follow these 7 important tips to help you travel long term as a couple…
Relationship Goals: How To Travel Long Term As A New Couple
1. Discuss your travel plans, goals and aspirations
Let's face it. If one of you wants to go volunteer, meditate and live off chai tea in India for god knows how long while the other wants to hop around Europe handing out promotional fliers for nightclubs before settling down with a dog in a nice neighbourhood, it's probably not going to work out.
You need to know what your partner wants in life before rushing into anything serious. What's the point in establishing a great relationship only to have everything crash and burn when your dreams take you on completely separate paths?
I'm not saying plan everything, you can totally be wild and spontaneous together… Just do a little getting to know each other first.
2. Be on the same wavelength
You need to get on each others level and adopt the same travel style if you want to enjoy a smooth travel experience together.
Aim to connect on a deeper level and you'll notice that everything from eating to sleeping to exploring with your lover will just work for you.
And yes, you will have to compromise from time to time…
3. Learn to compromise
Learning to compromise is important for any couple but in your case it's absolutely crucial. Trust me, life gets way more confusing when you both come from opposite sides of the world…
Like, not only do you need to figure out what school your future kids will attend, you first need to consider what continent that may be in.
You're going to have to make big decisions together when you travel as a couple and if you can't see eye to eye on them or find a middle ground you're both going to end up on struggle street.
Sometimes it might mean picking up some work along the way, sleeping in separate bunk beds at dodgy hostels, or even spending some time doing long distance.
Do whatever you need to do.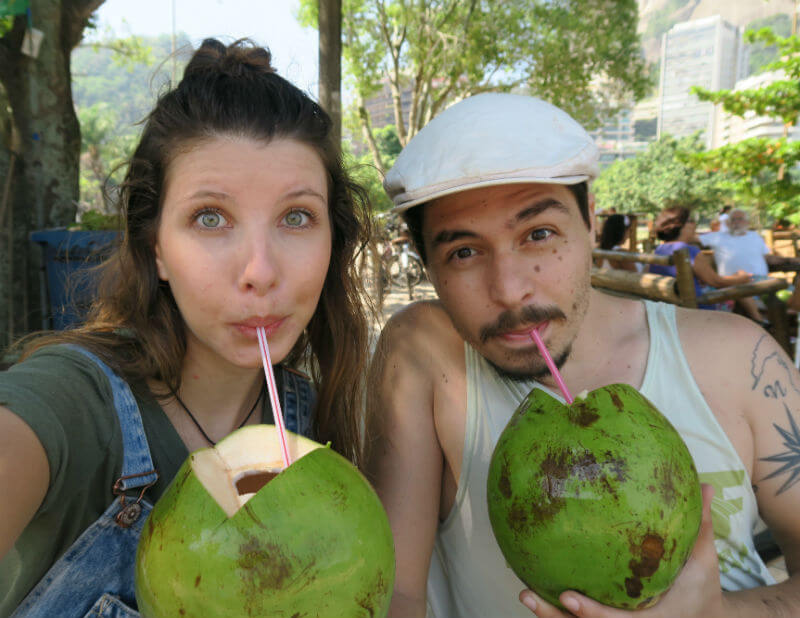 4. Have a long term plan
Money runs out – you need to make it back somehow. If you read this it explains how we earn a living from anywhere and continue to travel as a couple. There will be some highly valuable information in there for you.
Also, people like to settle down eventually – you need to think about whether you'd be open to the possibility of living in a different country permanently. And with that said, many countries require you to have a visa – are you and your partner even able to live and work in other countries?
These are all things that you need to think about early on in the relationship so you can be confident that difficult circumstances won't come between you.
5. Don't stress it
Everyone knows travelling can be stressful at times, especially when you haven't slept in a comfortable bed in weeks, but if you allow it to affect you all the time it can have a hugely negative impact on your relationship.
Given that you've decided to travel long term, your every day life is going to be filled with seemingly 'stressful' situations but it's how you handle them that will make all the difference.
Instead of getting upset, blaming each other, threatening to go home or anything else couples do when they are under pressure, try and look at every situation as a learning curve and a way to grow as a couple.
By the time you've finished travelling you'll be able to take on anything together.
6. Give each other some rope
When you're with each other 24 hours a day, 7 days a week you're bound to start pissing each other off more than the average couple. Give yourselves some space!
Whether that means going for a walk alone a few times a week or jetting off to another city for a few days, it'll do you some good. And on that note, if one of you wants to visit a country and the other wants to go somewhere else, then so be it. You don't have to travel together all of the time just because you're in a relationship.
Seriously, I went back to Australia alone for 3 months last year. It felt like forever so I probably wouldn't recommend that length of time to anyone but you get my point – it's ok to spend time apart when you travel as a couple.
7. Share epic moments together
Last but not least, enjoy being with each other! Do fun things, explore new places, be spontaneous…
Live with passion and purpose and inspire each other to learn and grow every single day…
Make the most of your time together and create memories that you'll look back on in years to come…
After all, that's what travelling as a couple is about, right?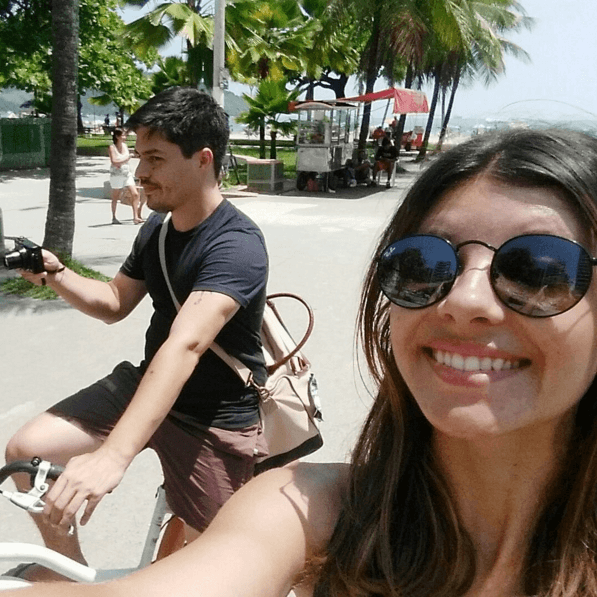 Couples Doin' It
The old saying goes something like, "travelling as a couple will either make or break your relationship" and these 10 inspiring couples are proving that the "make" part is actually achievable:
https://www.instagram.com/p/BE-7eU1lz7g/
Like what you've read? Come join our travel tribe and receive more tips and inspiration to help you save and earn money while you travel!
Pin This >>