When traveling alone on a "solo trip", consider packing smart instead of packing light. You want to prepare for any unforeseen scenarios because travel inconveniences tend to amplify when you are on the road.
At the top of your list should be convenient items that bring you comfort and basically multipurpose kinds of things. So, leave behind that strappy heel that you will only wear once and choose things efficiently.
A trick you could use is to hold items in your hand and ask yourself if they are useful on the trip. If yes, stick them in your suitcase. Also, when packing, ensure all your belongings can fit in that suitcase so that your hands are free when you get on the plane later. Read on for our list of essential things to bring on your solo trip.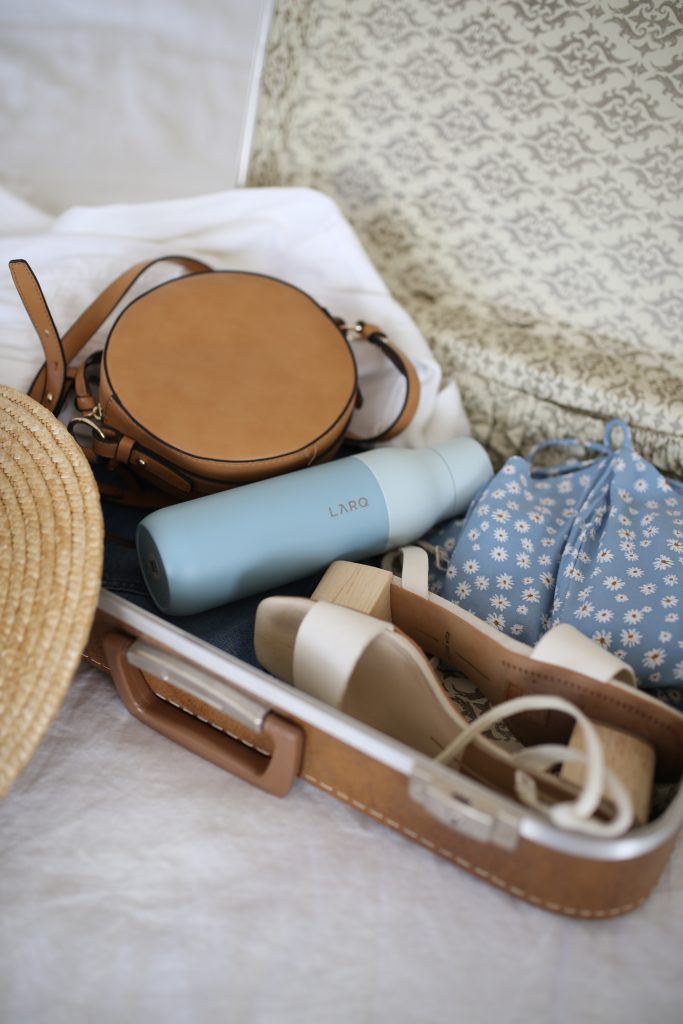 Pack These Essentials for Your Next Solo Trip
Comfortable Shoes and Clothes
If there is one thing you should avoid when on a solo trip, it's wearing uncomfortable shoes. With that said, do not intentionally dress like a college hobo in those sandals and sweatpants. Pack comfortable shoes and clothes perfect for travel and long flights.
Get hold of soft cotton t-shirts, skirts that have cute cuts, and pants. Get clothes that you can easily layer, like wraps and cardigans, which you can re-wear over and over. Think of a thick pair of black leggings as a must-have on your trip.
Backpack with a Small Tote
This is one of the best travel hacks you can ever find. If you carry a lightweight backpack, chances are you will rarely be asked to weigh it. This is probably because of its lack of obtrusiveness. This is not the case if you consider a rolling suitcase as your carry-on.
This is key if you tend to fly with an airline that is strict about weight limits. Consider putting in your camera equipment and other electronics that you might be carrying such as laptop chargers and so on. In your small tote, you can also put your music, kindle, or even laptop. This will make your travels so much easier.
Changing Clothes in Your Carry-On
You can never know when your luggage will go missing. And if you have been traveling for 24 hours without having a shower and a change of clothes, you might get to a breaking point. Do not pack anything fancy or elaborate, just a light cotton outfit, socks, and underwear, depending on the climate and destination.
Money in Your Suitcase
You might be lucky that you have never been mugged or pickpocketed (thank God) but so many people have. One of the ways to cope with this is to ensure you divide up your money and keep some in your suitcase or bag. Keep it away from where you keep your wallet or purse in case something happens.
Blanket-Sized Scarf
Even in summer, big, blanket-sized scarves always come in handy. You can still wrap yourself up on those long travel days. Whether you are in a cold hotel room, or you need to take a quick nap somewhere, you will thank yourself that you carried that scarf.
Conclusion
When journeying out on your solo trip, you won't want to forget any of these essential items. Pack them for a more comfortable and enjoyable trip. We hope you enjoy your travels!