Competition among credit card issuers is getting stiffer by the day. This has been brought on by the high demand for credit cards, like the MayBank Horizon Visa, by consumers. Credit cards are not only valuable for consumers, but they are also equally important for producers. This is the only way they are assured consumers will buy their products.
And credit card issuers have realized that in order to compete for such a market, they have to give the users something. That's the reason for the many perks with credit cards we're seeing today. Even foreign issuers have started to come into the market thanks to the big need.
Cards like the Maybank Horizon Visa Signature have started to be considered. Especially, if you're looking for a balanced card that offers great rewards for local and foreign transactions. If you'd want to know more about this card, read on.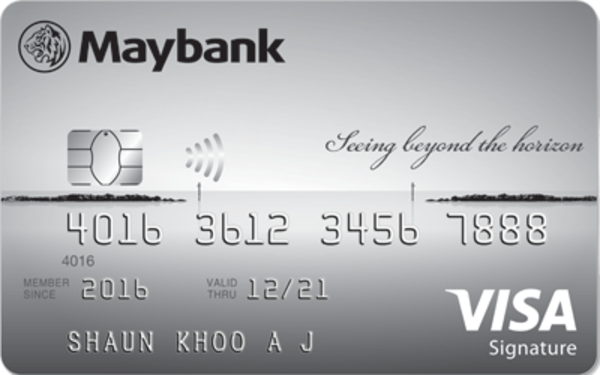 Benefits & Features
One of the key benefits you get with this card is 3.2 miles on every S$1 spent on petrol, taxi fares, and local dining. These are some of the everyday payments that can earn you miles quickly.
You also get 2 miles for every S$1 spent on travel packages and foreign currency transactions. And lastly, on miles earned through this card, you get 0.4 miles for every S$1 spent on general purchases through the card. However, your earnings are capped at 12,000 miles a month.
If those rewards aren't enticing for you, then how about access to airport lounges? For every S$1,000 you spend on retail transactions, you earn one voucher for select airport lounge access.
Among the best features, this card provides users is a 3-year annual fee waiver when you spend at least S$18,000 annually. You also get a complimentary travel insurance coverage of up to S$1,000,000 when you charge your entire fare to the card.
Travel Benefits
One of the features that stand out from this card is the miles that are offered for your transactions. You literary earn from every transaction you make, even if the miles are low at some point.
When you earn points, you can also view them as miles as well. For example, for one point you earn = 0.5 miles. Plus, the fact that when you spend a minimum of S$1,000 for one transaction you earn airport lounge access, your travels will be way better with the Maybank Horizon Visa Signature Card.
Eligibility & Application
There are certain criteria that you'll have to meet before you can be considered for this card. First of all, you have to be at least 21-years-old. You then have to be earning at least S$30,000 annually for Singaporeans and S$60,000 for foreigners. You also should provide proof of your income during your application process.
To apply for this card, you can easily do it online by visiting the bank's official website. You'll be first asked to fill in the credit card/creditable application form. The form includes you filling out your annual income, employment status, and citizenship among other info.
You'll then have to pick your card from the options and complete your application process. You have to wait a bit before your application is considered and approved.
Important Fees &Charges
There are some fees associated with this card, like most other cards that you'll find in the market today. Some of them are well advertised, while for others, you'll have to ask your issuer for more info on them.
Principal annual fee of S$180
5% of the amount of your transaction on late payment or S$80, whichever is higher
An annual interest rate of 25.90%
2.75% foreign currency transaction fee
For a cash advance, there's a 5% fee on the amount you're advanced or S$15
Bank Contact Info And Address
To get in touch with the bank, for whatever reason, you can call the 24/7 helpline +603 7844 3696 for foreign customers and 1 300 88 6688 for locals.
The banks head office is located at Malayan Banking Berhad, Level 14,Menara Maybank, 100 Jalan Tun Perak.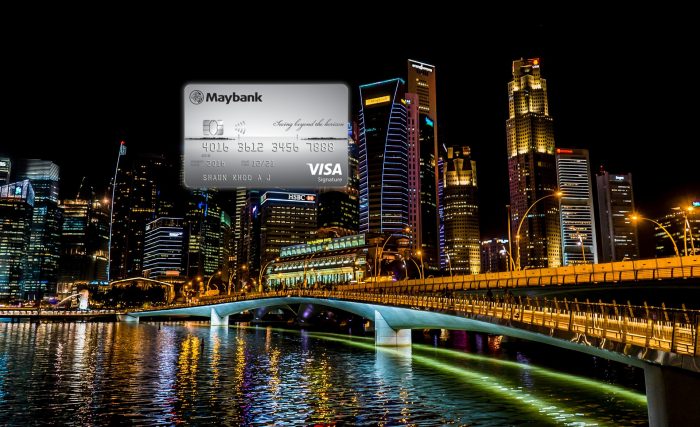 Conclusion
Having a card that balances your local and foreign transactions through simple miles and points can be a tough task. But with the Maybank Horizon Visa Signature Card, you know exactly what you're getting and what you'll reap.
Note: There are risks involved when applying for and using a credit card. Consult the bank's terms and conditions page for more information.