Mariam is a 32-year-old Canadian who works at the university of Toronto. She's passionate about traveling for both pleasure and business and sees it as a way to broaden her horizons.
During the summer, Mariam spent 3 days exploring Iceland, so today she's here to share her helpful tips and insights with us.
Throughout this interview Mariam proves that you can have an amazing Iceland travel experience with little time on your hands…
3 Days In Awe: How To Have A Beautiful Iceland Travel Experience With Little Time
No time? Come back later… Pin these Iceland travel tips to your travel board on Pinterest >>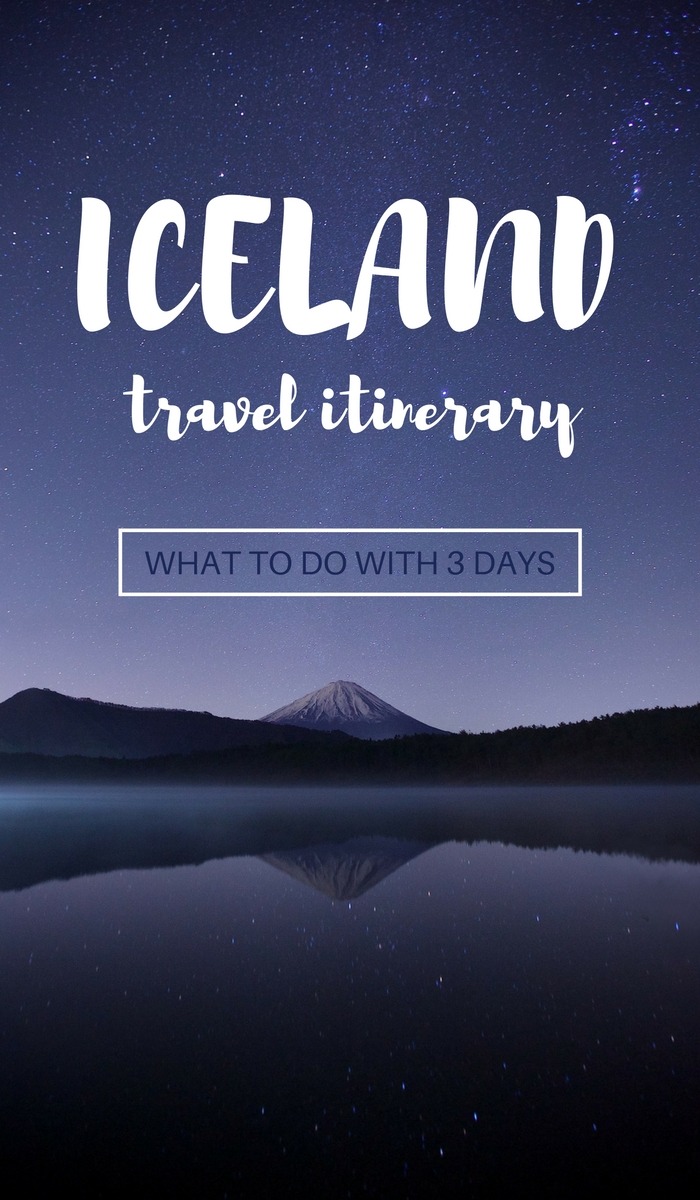 Hi Mariam! Tell us a bit about yourself…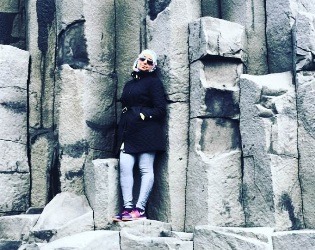 I am 32 years old, born and raised in Toronto, Ontario Canada. I have a passion for traveling and am always looking for the opportunity to get out and travel – because this world is meant to be explored!
My first opportunity to travel outside of a family dynamic was through my career – traveling to conferences. This was when I realised that learning and traveling worked together quite well.
I work at a major university in the Toronto area and I am also a doctorate student learning about the experiences of diverse/racialized students in higher education.
This also has an interesting connection to traveling because when you look a certain way (not fitting the norm), then people are desperate to place you on a map.
Often I get to meet students from all walks of life, from all over the world and traveling has allowed me to broaden my horizons which contributes to my day to day work in the capacities of an advisor, counsellor and researcher!
When did you first visit Iceland and where did you go?
I traveled to Iceland for the first and only time (for now) in August 2016 for 3 nights and 3 days. We stayed 40 minutes outside of Reykjavik, near the airport to make our departure easier to return our rental car.
What was it that made you fall in love with Iceland and did it inspire you to return?
All of the beautiful waterfalls made me fall in love with Iceland generally. My favourite experience was at the Seljalandsfoss waterfall – which from my understanding is the most well-known waterfall there.
According to research, this waterfall drops 60 meters and is a part of the Seljalands river which has its origin in a volcano glacier. What I loved about this waterfall is that that it has a cave behind it and you can stand right behind the falls.
While some may think it is dangerous, I didn't, and I loved that there was no gate or barrier between the edge of the cave and the waterfalls. It allowed for an authentic experience.
A couple of other aspects I loved about Iceland (which are generally taken for granted) were the phenomenally fresh the air and amazing tasting water.
As the pilot of our flight said as we landed, it's a complete waste of money for you to spend any money on water in Iceland, as the cold tap water is the freshest you will ever drink! I still remember how amazing and refreshing it was!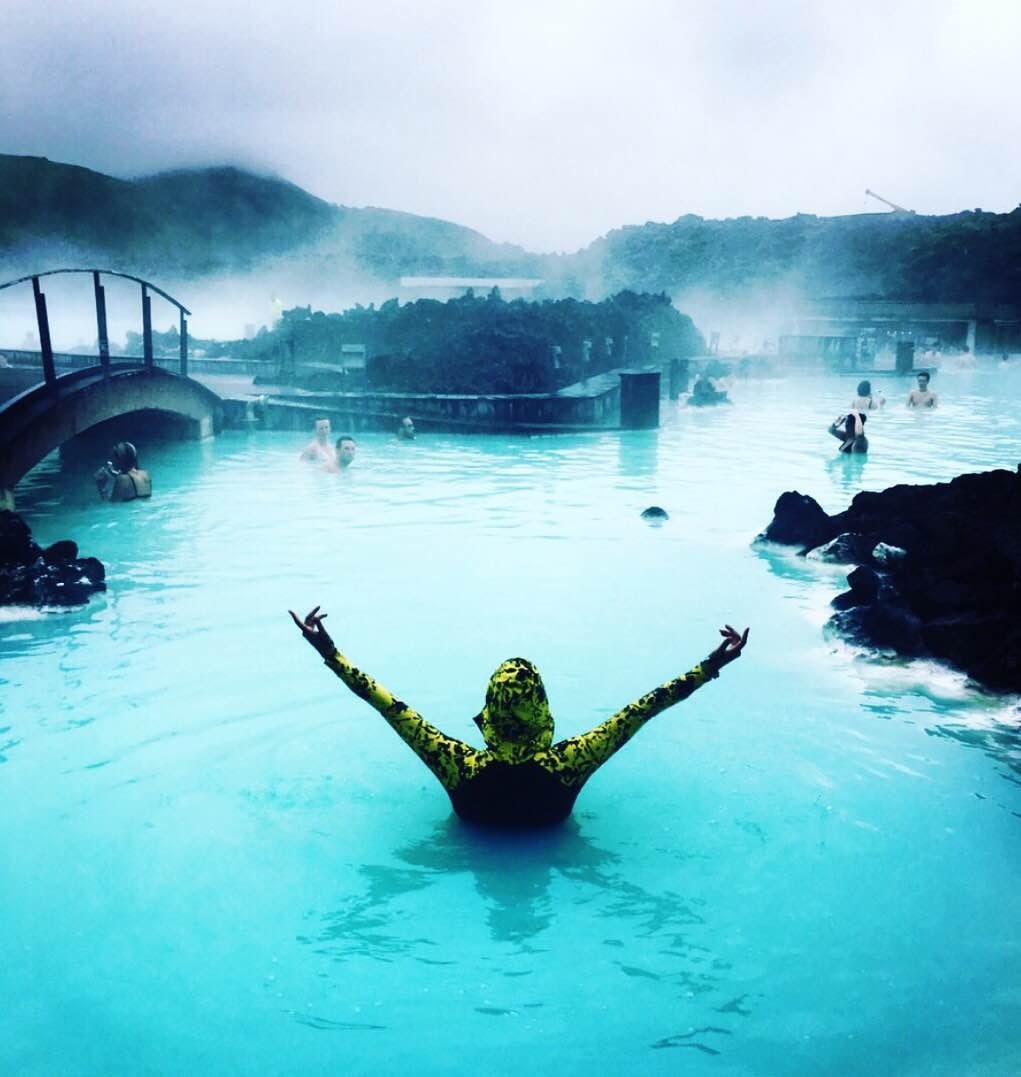 Your absolute top things to do in Iceland?
In addition to the Seljalandsfoss waterfall, the other thing that I think everyone should do, if they can, is to experience the world renowned Blue Lagoon geothermal spa (20 km outside of Reykjavik) – which is an attraction often visited in Iceland.
The spa is located on a lava field. I found this to be especially refreshing for my sensitive skin because the water is full of silica and sulfur (minerals) to help with skin diseases and, since I have eczema and psoriasis, my skin really benefited from the soothing effects.
Our entrance was 80 euros and it gave us:
Entry
Silica mud mask
Algae mask
Use of a bathrobe and towel
Flip flop slippers (which we got to keep)
A drink from the bar
If desired, a reservation at the LAVA restaurant with sparkling wine (premium entry option)
No matter what time of year you visit, make sure you go to Reynisfjara Beach, located in the village of Vik in southern Iceland.
Ranked at one time as one of the top ten most beautiful non-tropical beaches, Reynisfjara is often referred to as a black sand beach. The high waves were scary but it was such a beautiful and surreal experience.
This impressive beach also has the Gardar, which is a cliff, shaped as a step pyramid made of basalt columns. Make sure you climb up a few columns to get some pictures.
If you get to visit Reykjavik, please make sure you also experience the Golden Circle (southern part of Iceland), which includes the following stops:
Pingvellir National Park
The Gullfoss waterfall
Haukadalur
I liked all of the stops, but the Strokkurat Haukadalur was my favourite. It is a geysir (meaning "to gush") fountain which erupted about every 5 minutes with a height of about 30 meters.
What challenges did you face during your Iceland travel experience and how did you overcome them? Should people planning to visit Iceland be aware of these challenges?
The only challenge we had was the rain. Before booking, we didn't consider the weather so we got a lot of rain and clouds. Make sure you take an umbrella and thicker clothes if you are traveling in August.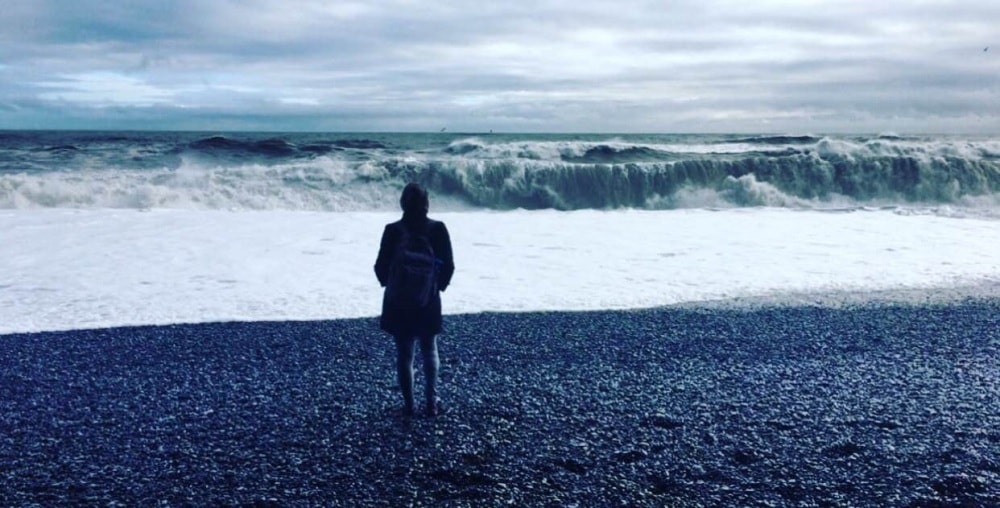 In your opinion, what is the best way to travel in Iceland and why?
This is a great question. I don't drive but was blessed to travel with someone who drives. I would say the best way to get around, on your own schedule, is to rent a car (we did through Hertz at the airport).
The main reason for this is because when we looked around for tours, the amount of time and costs they attributed to them did not correspond to our desires.
What I mean by this is that we were able to do the Golden Circle a lot quicker than the tour companies because we didn't want to take a 6-8-hour tour in each location location. This way we had complete flexibility to leave when and how we wanted.
Based on this, what is the approximate cost of traveling in Iceland?
Try to travel with at least one other person because this helps with dividing your costs.
I traveled with one other person – all approximate costs are in Canadian dollars:
Icelandic Health Hotel – $290 per person
Blue Lagoon Entry – $133 per person
Car Rental For Entire Stay – $252 per person
Gas – $78 per person
Other Costs (parking, walking tour, food etc.) – $300

Approximate Total =

$1,053 each for 3 days (excluding flights)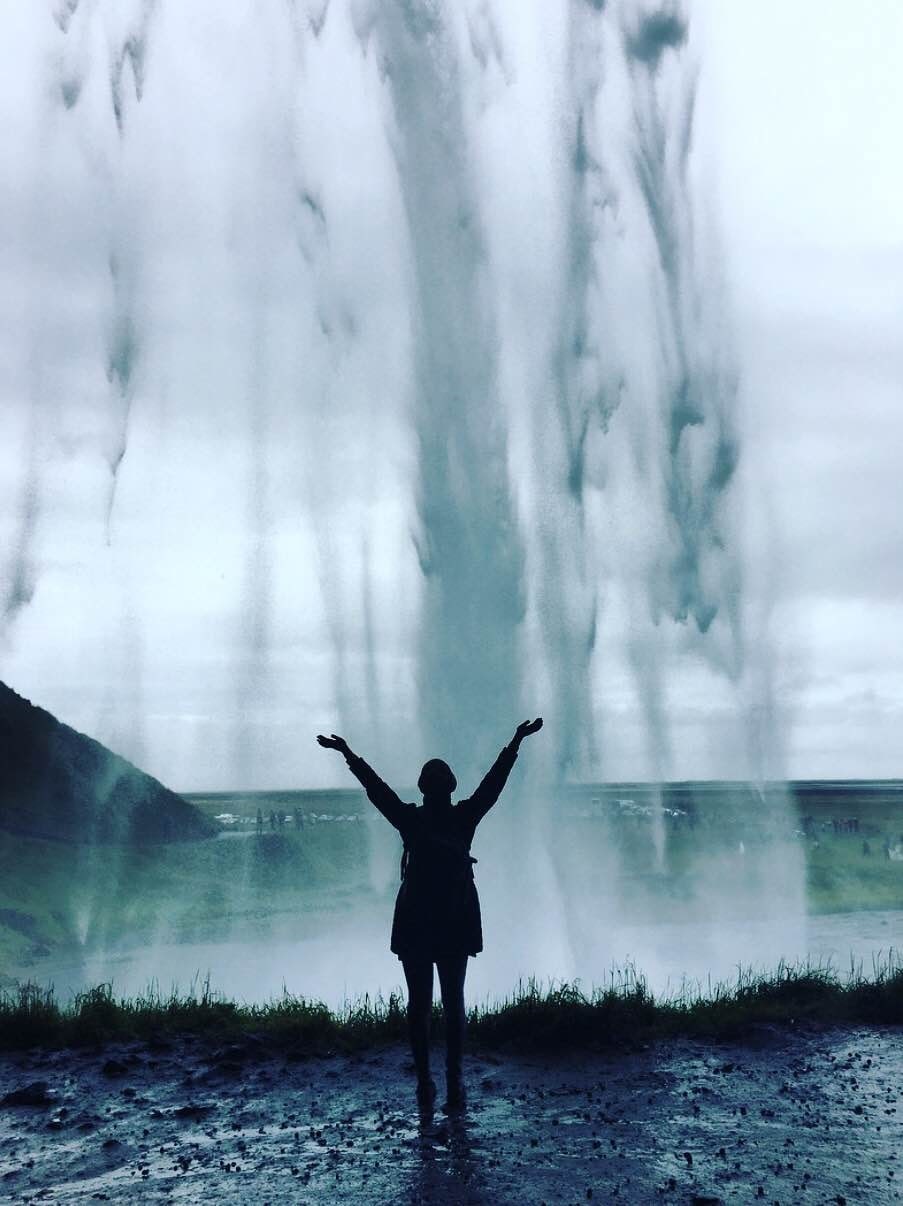 Your top go-to resources for booking flights, accommodation and tours in Iceland?
I used my bank's affiliation with Expedia because that way I was able to benefit from using my travel points to book my flights.
The hotel was booked through a google search, and a lot of blogs and Facebook reviews were used to garner information about the Blue Lagoon.
If you want something stylish and comfortable that doesn't blow the budget, Hotels Combined will scan all the top booking sites (Booking.com, Hotels.com, Expedia, etc) for the cheapest prices possible on hotels:
— > Click here to search the best deals on Iceland hotels
Can you share with us three important Iceland travel tips to know before visiting?
1) Make sure you book a hotel that includes breakfast because this will help a lot when trying to save a bit of money (the food is quite costly in Iceland). We would fill up on our breakfast and then have a lighter lunch before heading for dinner, where we could then afford to splurge a bit.
2) Be comfortable with driving, or sitting for long periods of time (if you are passenger like me), because there is a lot of driving from one location to another. But I didn't feel it because there is no traffic like there is in a major city like Toronto. The drive is a scenic experience so breath it all in!
3) When you rent a car, make sure you also rent a GPS with the Icelandic language as that will be the only way you will be able to navigate your way around. Be specific about that request to save yourself time and the hassle.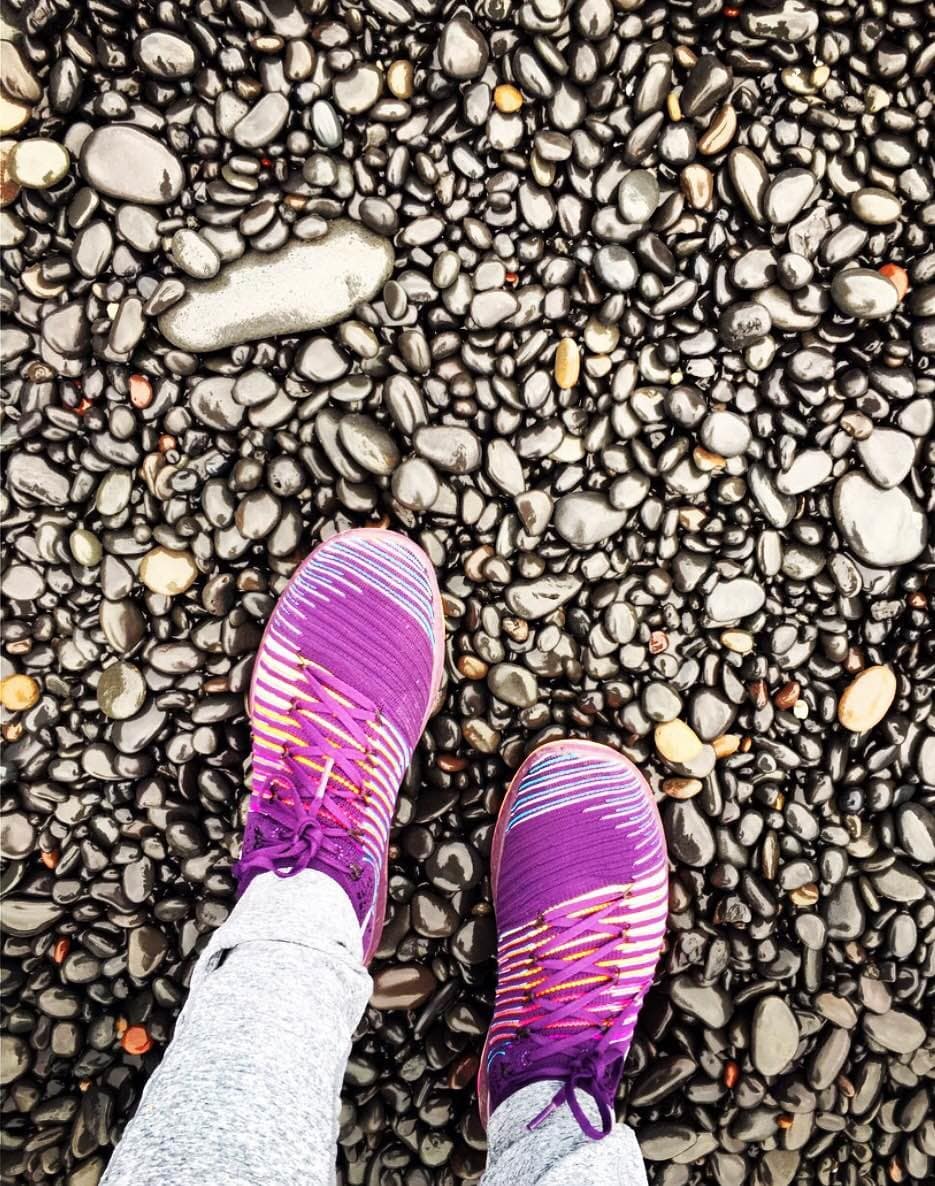 And finally, do you have any last words to inspire everyone reading this to travel to Iceland?
Make sure you eat the fresh seafood in Iceland!
Also, take a walking tour and learn the many great things about the individuals who live in Iceland… About their minimum wages, how much they pay in taxes, their politics, their education system and their religious beliefs.
It's quite nice!
Mariam, thank you so much for sharing your helpful Iceland travel insights!
To keep up with Mariam's travels around the world, remember to follow her on Instagram: @meryemaslam.

---
Iceland Travel Resources
Iceland Accommodation:
To start looking at your accommodation options in Iceland, choose Hostelworld for budget, Hotels Combined for comfort or Airbnb for local (and get $25 off).
Want stylish accommodation you can afford? Enter your dates and Hotels Combined will scan all the top booking sites (Booking.com, Hotels.com, Expedia, etc) for the cheapest prices possible:
Iceland Flights:
If you are flying to Iceland, it is beneficial to use a flight compare site to find the cheapest flights. We recommend and use Cheapflights.com.
Click here to compare and book cheap flights to Iceland
---
Now it's over to you reading this! Leave your answers in the comments section below…
Are you planning an outdoorsy trip and looking for more Iceland travel tips and insights? Leave your questions below and we'll help you out!
Have you already been and know some more amazing Iceland travel experiences to add to the itinerary? Let us know!