Chris Connor is an outdoorsy traveler who is originally from Vancouver, Canada. While he recently discovered his passion for photography, Chris currently studies Engineering at Simon Fraser University in Vancouver.
During the summer Chris took the opportunity to spend 3 months working and traveling around Iceland. Here he gives us his best budget Iceland travel tips from an 'insider' point of view.
In this interview you will learn:
Where to stay in Iceland
What to do in Iceland
The challenges you may face as a traveler in Iceland
The cost of traveling in Iceland
Why you should visit Iceland
Insider's Guide: Budget Iceland Travel Tips And Insights
No time? Come back later… Pin these Iceland travel tips to your travel board on Pinterest >>
Tell us about yourself…
My name is Chris Connor, and I'm from Vancouver, Canada. Among many things, I love being outdoors, traveling, and meeting new people.
Vancouver is surrounded by beautiful scenery, so I try and take advantage of that and explore it as much as possible.
I have picked up photography as a hobby recently and have been using it to help better document my adventures.
I'm currently working towards a Mechatronic Systems Engineering degree at Simon Fraser University in Vancouver but have most recently spent the summer living and working in Iceland.
When did you first visit Iceland and where did you go?
I first visited Iceland in May of 2016. I was fortunate enough to have had the opportunity to work as an engineering intern at HS Orka, a geothermal power company in Iceland.
The internship was for the whole summer so I had about 3 months.
After some thought, I decided to buy a cheap car since it would be the most practical and affordable way to see the country.
I worked during the week, but had weekends off, so I wasted no time and immediately started exploring the first weekend I was there.
I had created a long list of waterfalls, valleys, glaciers, and other landmarks around Iceland that I was determined to see before the summer was out so I started knocking them off one by one.
Every weekend, I'd pick a road trip destination and then create an event on the website couchsurfing.org to find fellow travelers eager to join me on the adventure.
I had no problem finding companions each weekend, even having to turn people down since I had too many requests.
The places I managed to visit this summer are too many to list, but I will do my best…
I ended up driving over 10,500 km in my little 1999 Nissan Almera, so it's safe to say I've seen more than the average Iceland visitor.
I can name a few of my favourite spots, though…
The beautiful peninsula of Snaefellsnes; an excellent little snapshot of Iceland because you can find volcanoes, glaciers, mountains, lava fields and plenty of waterfalls all within a day.
The incredibly picturesque Westfjords, especially the towering sea cliffs of Latrabjarg and the red sand beach Rauðasandur.
Þórsmörk, a stunning valley nestled in the shadow of two glaciers.
Glymur, the tallest waterfall in Iceland, falls an impressive 200m down into a narrow and vibrantly green canyon.
These are just a handful of the most memorable places I visited in Iceland.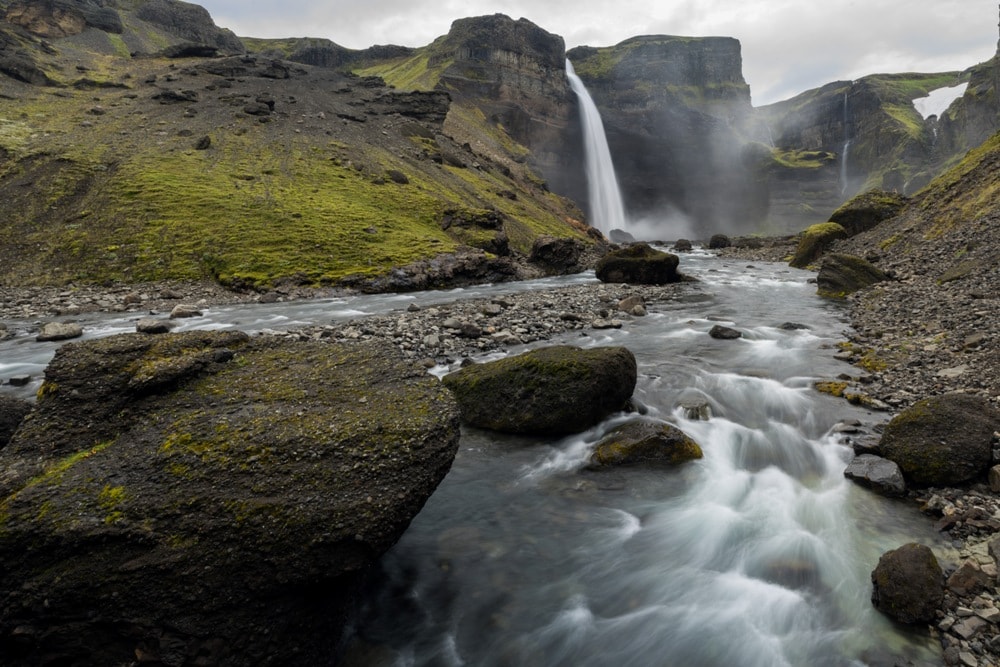 What was it that made you fall in love with Iceland and did it inspire you to return?
The rugged and beautiful landscape.
I had an incredible time exploring and photographing it.
It seemed that everywhere I went there was always a new and wonderful place to discover.
I definitely would love to return. I would like to visit Iceland in the wintertime because it would be such a different experience.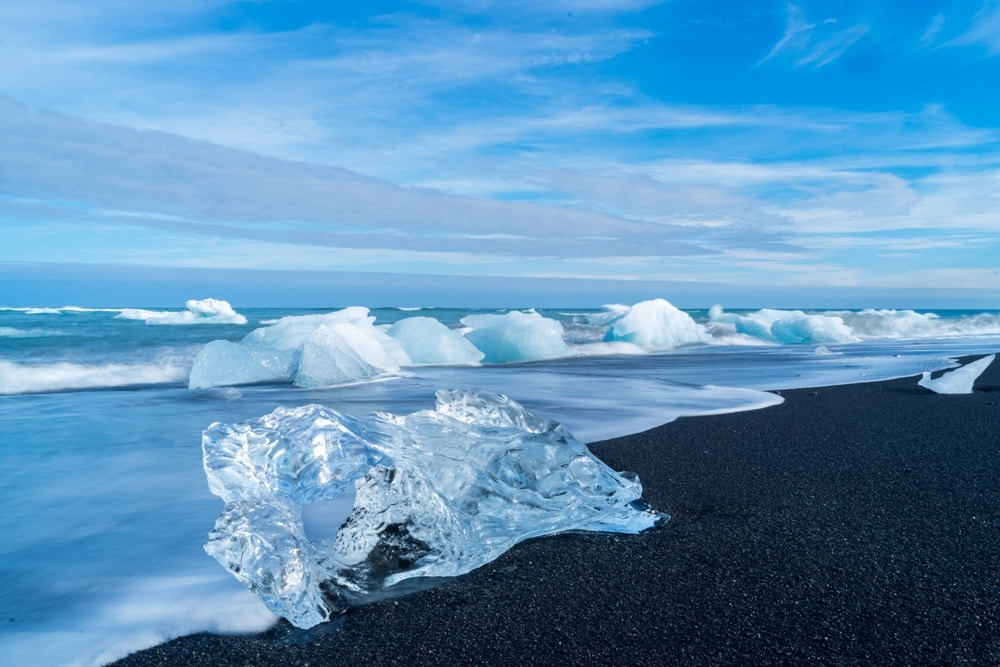 Which Icelandic cities are your favourite and why? Would you recommend these as travel destinations? If so, where do you recommend staying?
I'm not the best person to ask this question because the vast majority of my time in Iceland was spent in the countryside, but I have some insight.
Reykjavik is a nice town with lots of cool street art in the downtown area. If you come to Iceland I would recommend visiting the capital, but for a max of one or two days because the best part of Iceland is its nature.
A couple of places I could recommend are the Kex hostel and the Loft hostel. Both are situated right downtown, and the Loft also has a really neat balcony where you can relax and enjoy a beer above the street.
Another beautiful town I visited in Iceland was Ísafjörður. It is the largest town in the Westfjords and situated in a very picturesque location…
I didn't spend much time in Ísafjörður so I don't have any recommendations on what to do but I can say that the drive getting there is just spectacular.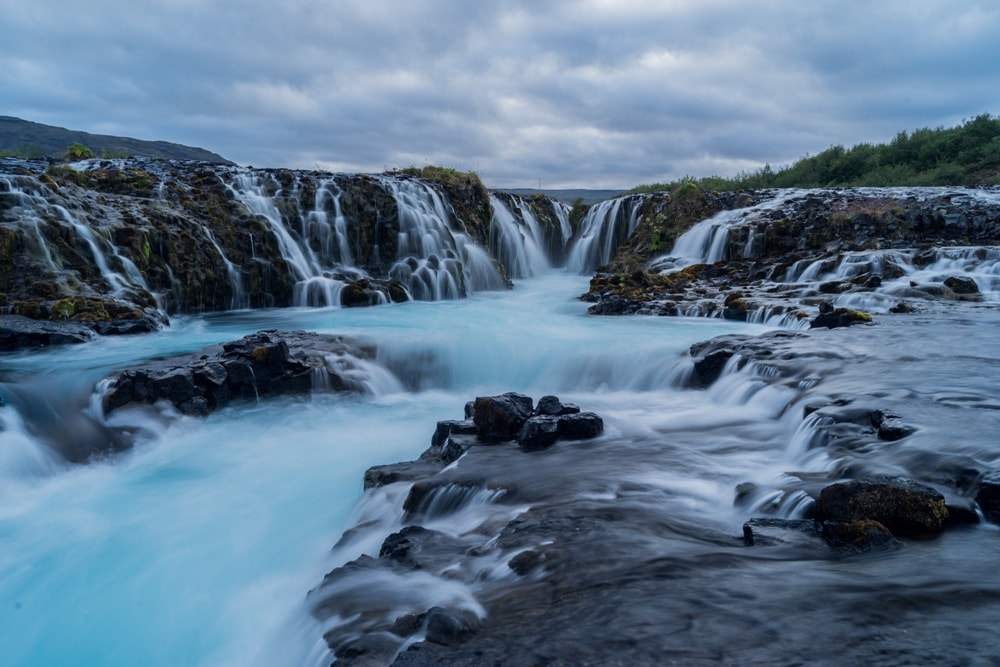 Your absolute top things to do in Iceland?
One of my favourite things I did when I was in Iceland was hike the Fimmvörðuháls trail…
It starts in Skogar at the famous waterfall, Skogafoss, and then proceeds to follow the river past dozens of massive waterfalls until you reach the mountain pass between the glaciers, Eyjafjallajökull and Mýrdalsjökull, where you can stand upon the crater formed during the 2010 eruption.
After, you can descend into the stunning valley of Þórsmörk…
The trail is about 25km in total, but you can continue for a further 50km to another unique part of Iceland called Landmannalaugar, which I will have to leave for another time.
Driving through the Westfjords is breathtaking. The road winds its way in and out of each fjord to increasingly spectacular views.
The massive cliffs of Latrabjarg and the red sand beach Rauðasandur are a must when visiting that area.
Driving the south coast of Iceland is also fantastic. There is a tonne to see, but a few of my favourites are Reynisfjara beach, Fjaðrárgljúfur canyon (took me a while to be able to pronounce this one), and the glacier lagoon, Jökulsárlón.
Reynisfjara beach has plenty of bizarre hexagonal rock formations as well as huge rock spires protruding out of the ocean.
Fjaðrárgljúfur is a really unique canyon that you can walk along the top of, but I strongly recommend walking through the base of the canyon…
Because of the way the river flows through it, it involves getting your feet a bit wet and crossing the shallow river several times, but I think it is well worth it to get a view that only a fraction of the people who visit the canyon have seen.
The glacier lagoon is spectacular, and be sure to walk over to the beach because sometimes the icebergs wash out to sea and then are swept up onto the aptly named Diamond Beach.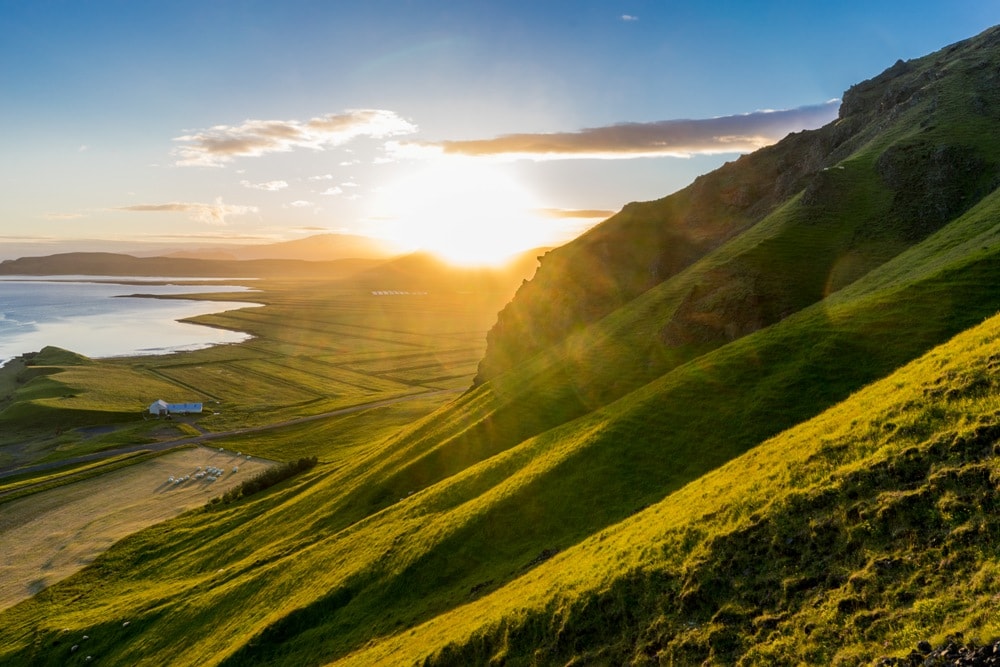 What challenges have you faced in Iceland and how did you overcome them? Should people planning to visit Iceland be aware of these challenges?
The weather can change very rapidly, and the nights can get quite cool so make sure you bring lots of warm and waterproof layers.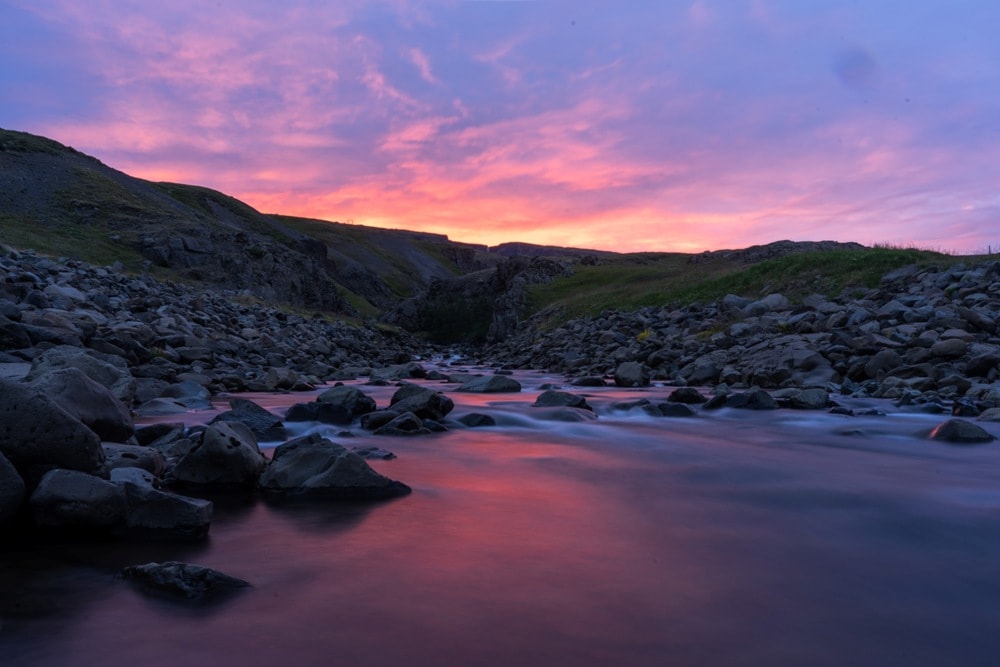 In your opinion, what is the best way to travel in Iceland and why?
I'm definitely a budget traveler. Don't get me wrong, hotels and all that can be nice sometimes but I think the best way is the budget way.
I think the best way to do Iceland would be to rent a car and bring a tent and camping gear.
Get food and snacks from a grocery store to save even more and then you're on your way.
In Iceland, you're allowed to pitch a tent for one night anywhere as long as it's not on somebody's property.
Although you are sacrificing basic amenities and such, it's free, and you can find some pretty incredible places to camp… Nothing like unzipping your tent to that view of a waterfall or glacier.
Tours can be great, but I can't help but feel like cattle being herded from one landmark to the other.
Renting a car gives you the freedom to go where you want and stay for as long as you want, which I think is invaluable.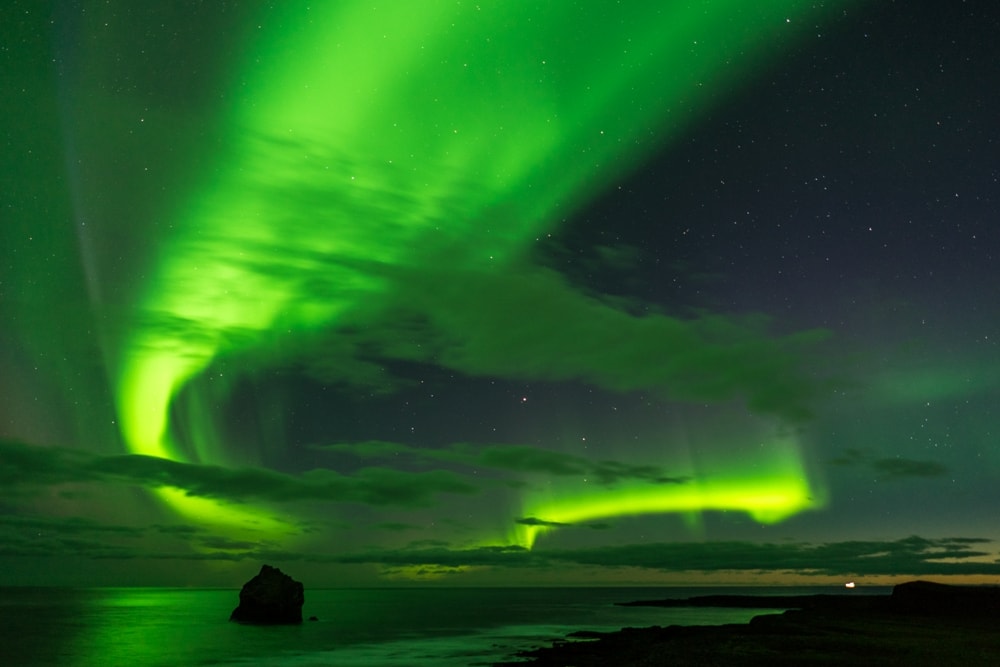 Based on this, what is the approximate cost of traveling in Iceland (accommodation, food, transport, entertainment)?
I think a rental car can be had for less than $500 a week. With 3 people in the car, I was usually able to average around $25 a day for food and gas when we were road tripping, but that's on the cheaper side of things I think.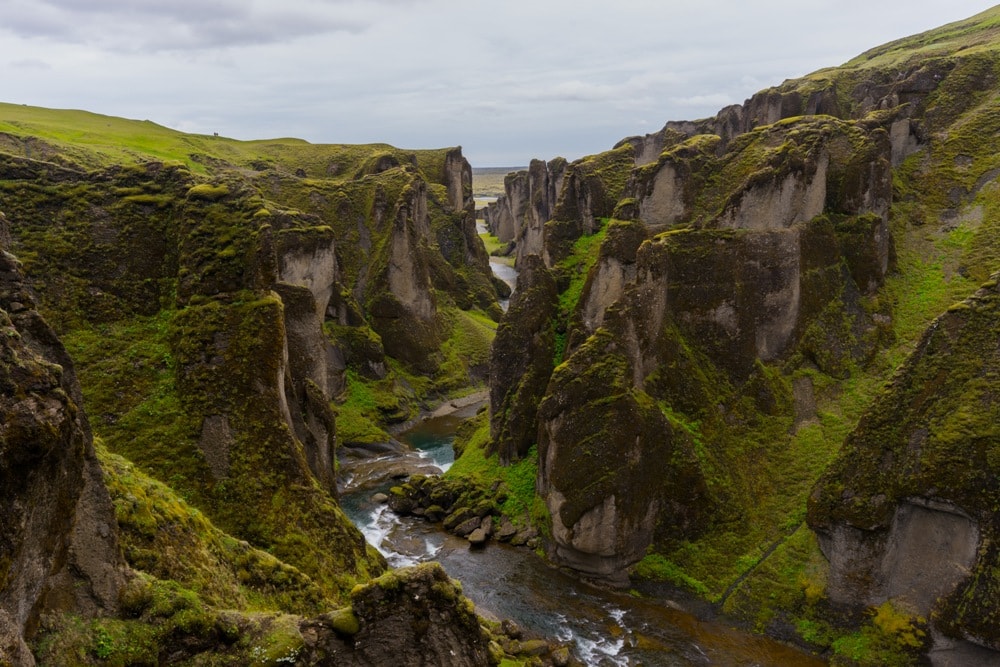 Can you share with us three important Iceland travel tips to know before visiting?
1 – Feel free to stop on the side of the road and spend some time exploring that cool waterfall or valley you saw in the distance. You'd be surprised by the number of incredible places in Iceland that aren't marked on the map but are right on the road.
2 – The air and the water in Iceland are extremely clean; you can just fill up your water bottle straight from creeks, waterfalls, or the tap.
3 – Take advantage of being able to camp anywhere (as long as it's not on somebody's property). Some of the coolest nights I spent in Iceland were where we just pulled off on a random dirt road and found a sweet spot with an epic view to spend the night.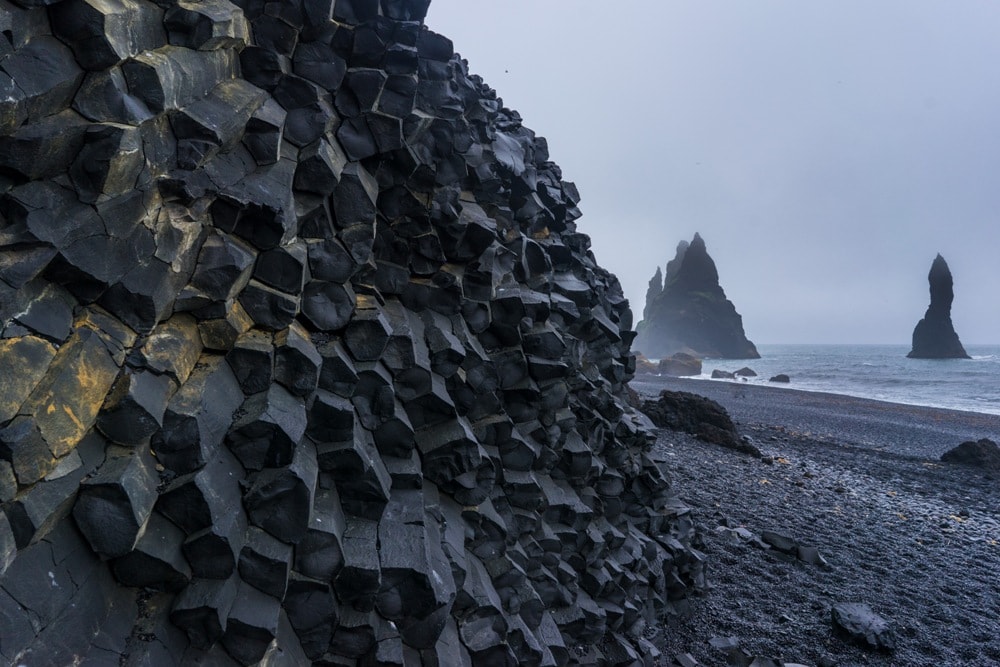 And finally, do you have any last words to inspire everyone reading this to travel to Iceland?
Iceland is an incredible country with a huge amount to offer.
The more I traveled Iceland, the more I found that every part of the country has something amazing to offer.
No matter where you go in Iceland, you will not be disappointed because there is always something unique and wonderful to experience.
Chris, thank you for sharing your inspiring and helpful budget Iceland travel tips & insights!
To see more amazing photographs from Chris's travels, remember to follow him on Instagram @chreechconnor.

---
Now it's over to you reading this! Leave your answers in the comments section below…
Are you planning an outdoorsy trip and looking for more Iceland travel tips? Leave your questions below and we'll help you out!
Have you already been and know some more Iceland travel tips to add to the list? Let us know!
---
Are you interested in being a featured traveler and sharing your travel tips?
Click here to send an email to us
Share a few words about yourself and your travel experience as well as a link to your blog or favourite social media channel
We'll be in contact!