Doni Almeida is a 26-year-old traveler who grew up and went to school in Brazil.
After finishing his business studies at university, he decided to leave everything behind and travel across South America.
In this interview, Doni takes us through his incredible travel experiences in Bolivia and shares all of his insights, knowledge and top Bolivia travel tips.
Bolivia Travel Tips: Everything Backpackers Need To Know Before Going
No time? Come back later… Pin these Bolivia travel tips to your travel board on Pinterest >>
To start, could you please give us a short introduction about yourself, where you're from and what you do?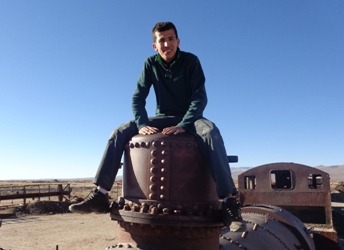 I am Doni (Adonilton Almeida), a 26 year old Brazilian guy from the countryside (Santana Bahia), who's lived in São Paulo for the past 8 years in, where I studied business and used to be a financial analyst.
I was tired of the stressful city life and decided to travel around South America in 2015. But, at the same time, I wanted to experience the real life of the countries I was going to and I needed to travel at low cost, so that is how the backpack traveling style came into my life.
And then I've found myself adventuring in some countries in South America: Argentina, Bolivia, Chile, Colombia, Peru, Uruguay… and some beautiful places around Brasil.
When did you first visit Bolivia and where did you go?
I went to Bolivia in May 2015. I started my trip on the Chilian border in the Atacama desert, then crossed through Salar de Uyuni, Uyuni city, Potosí, Sucre, La Paz and Copacabana (Isla del Sol, Titicaca lake).
What was it that made you fall in love with Bolivia and did it inspire you to return?
The people and the beautiful places.
Bolivians are so humble and welcome. Although it's a country with several social issues, people rise over that, smile and show how proud they are of their country.
Such a rich culture can be seen in their language, traditional clothes, food, dance and music.
Furthermore, places like Salar de Uyuni and Isla del Sol are simply magical and unforgettable.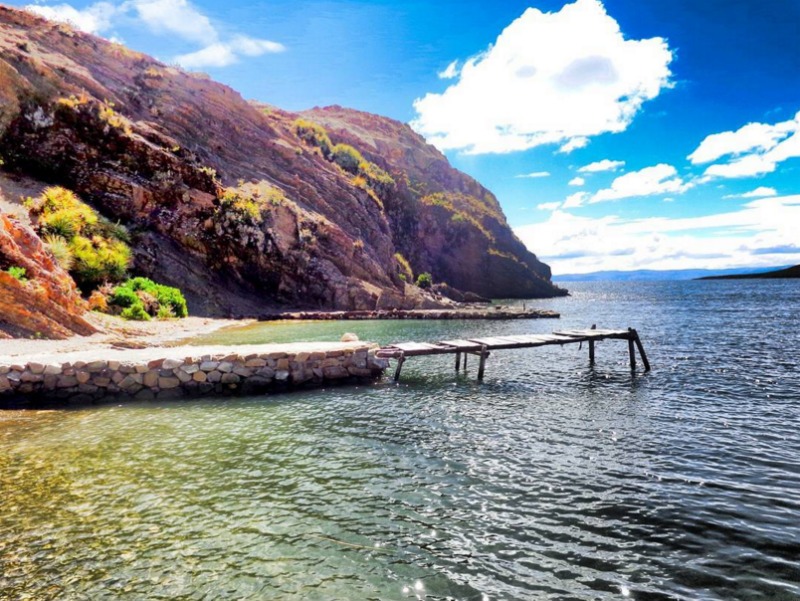 Which Bolivian cities are your favourite and why? Would you recommend these as travel destinations? If so, where do you recommend staying?
Sucre: possibly the most beautiful city in Bolivia, full of proud inhabitants and cultural expressions. Colonial style. Many restaurant options with delicious food. I stayed in one of the best hostels with the cheapest price I've seen in my life (Pappa Imilla Hostel Calle Colon, 220).
Copacabana: it's a base city from where you go to explore Isla del Sol at Titicaca lake, but also a cool city with many options to explore the city and some good restaurants. You can also find cheap places to stay. One tip: if you are in a group, you can get a good discount if you all stay at the same hostel.
La Paz: the unimaginable chaos of a city in the middle of the Andes mountains. It is certainly one of the most unique cities in the world and you have to visit if you get the chance. La Paz is the highest capital in the world, and it's the true face of Bolivia. Explore this city but be careful of street robbers (mainly non-official cabs). One of the best things to do is to explore some of the popular markets.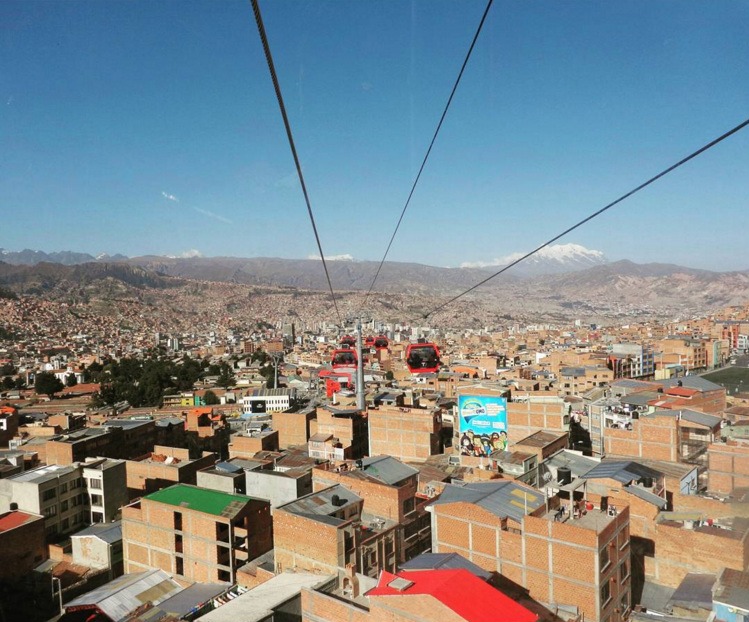 Your absolute top things to do in Bolivia?
Cross the Salt Desert (Salar de Uyuni)
Take an adventure trip in a 4×4 car for 3 days (if you are crossing from Chile to Bolivia or vice-versa) and enjoy the most unbelievable views of your life.
Has anyone already told you it's impossible to see the infinite? Forget it, here you see and feel it!
Use your imagination and take the best photos of your whole trip. You'll most likely stay in a hostel made of 99% of salt!!!
Enter a real mine in Potosí
Well, this is a tip for those truly adventurous souls, who are not afraid of taking "some risks" to have a great experience.
I heard it's not an official tourist tour because there are real risks involved with entering a working mine.
This is a great way to see the real life of miners in a place that was once the biggest producer of silver in the world.
Nowadays it's considered the 2nd hardest (worst) work in the world. It's a surprise, I could write an entire page about that. I can say that it changed my perspective on life a lot…
Take a boat and go to Isla del Sol
Isla del Sol is not only an island, but it's in the middle of the highest lake in the world, which was a sacred place for the Incas civilisation.
This is an adventure that can be done in one day or more, full of history, beautiful views and long walks – I loved that.
Explore the chaotic city of La Paz
At first, Laz Paz kind of scared me, but then I realised that it offers some unique experiences and visiting is a good way to learn more about Bolivia.
You'll find real adventure in this city.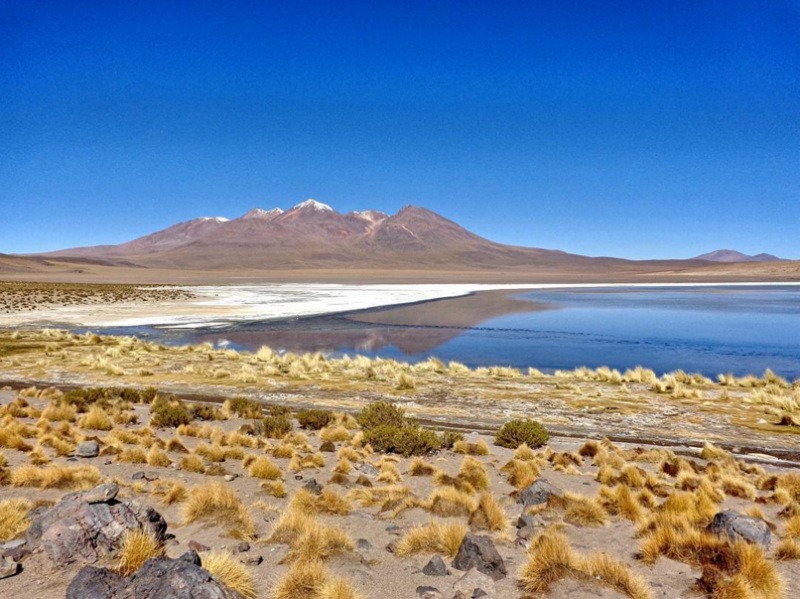 What challenges have you faced in Bolivia and how did you overcome them? Should people planning to visit Bolivia be aware of these challenges?
I faced two big challenges in Bolivia: high altitude and being robbed.
The first one you can overcome by taking some medicine for sickness, but after some days your body gets used to it and it's ok.
BTW there is a local natural remedy to overcome this issue – coca leaves – which are completely legal. These help your system with altitude effects and are an important part of their culture.
The second problem, being robbed… Just please be aware when you're in La Paz.
I got robbed when I took a shared taxi (normally cheaper, but extremely dangerous as the driver can pick up other passengers without your permission).
A man entered the taxi saying he was a police officer investigating tourists and asked to check my stuff… Well, in the end they robbed all my money and cellphone.
At least nothing bad happened to me and I could keep my passport but the taxi driver, the girl who was sharing the cab with me and the fake police were all part of a robbery group.
After that, I became really careful where I was going and always tried to be with someone else.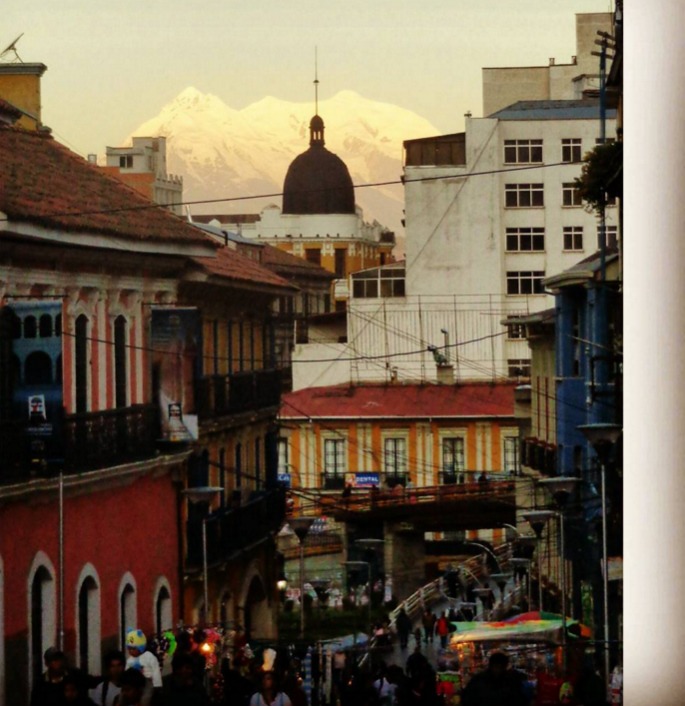 In your opinion, what is the best way to travel in Bolivia and why?
Bolivia is the cheapest country to travel around in all of South America, so I traveled by myself with a low-cost budget and it was awesome!
Based on this, what is the approximate cost of traveling in Bolivia (accommodation, food, transport, entertainment)?
I spent on average, $10 USD per day. You can have a decent bed in a hostel for $4 or less and eat a local dish for $2 dollars.
I traveled by bus from city to city for $5.
The most expensive part of the whole trip was the 3 day journey across the Salt desert (from Chile to Bolivia)…
This cost $90 USD all included (transport, food, and hostel). You can always get a discount for this if you ask in different agencies.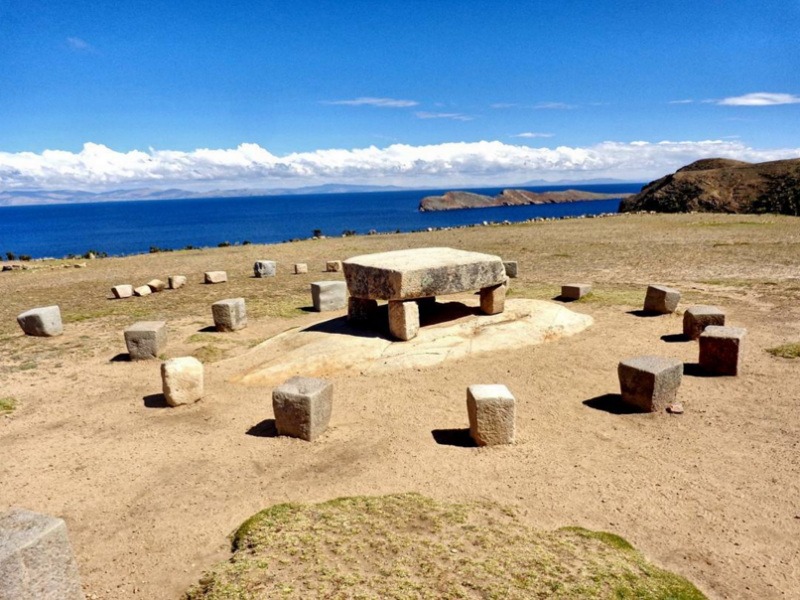 Your top go-to resources for booking flights, accommodation and tours in Bolivia?
In my case, I traveled all of Bolivia by bus – it's the cheapest way and you can always buy the tickets in the bus terminal.
Accommodation can be booked via Booking.com or Hostelword, or you can find a group in a new city and get some good discounts (normally someone will be in the bus terminal offering hostels to stay at).
To buy tours like the one to the Salt desert (Salar de Uyuni), I recommend searching for the best prices amongst all of the local agencies.
They offer similar services once they work together with the tour companies (most tourists don't know) and you can get great discounts.
In my case, instead of paying $120 USD, I got it for $90, or less if I was in a group.
Can you share with us three important Bolivia travel tips to know before visiting?
1. Prepare yourself for high altitudes and cold weather (sickness, headache, etc) with specific medicines (bring from your own country) or use coca leaves all day long (it really helps a lot and there are no "crazy" effects at all, it's how local people survive).
2. Be aware of robbers in La Paz – don't call attention, hide cameras and cellphones, don't show you have money, after 7pm stay in your hostel or go out in groups and avoid certain areas of the city (always ask hostel staff where is safe to go).
DON'T USE non-official cabs (official cabs have a sign on the top), or better, ask your hostel to call one. Some robbers try to get you by pretending to be Police officers, asking to see your passport and money (even in public spaces).
Lastly, if you get robbed, keep calm and go to your hostel (officials can also ask for money or be corrupt). Hide some money in different pockets.
3. Bolivia is a poor country socially and economically. So respect their people, they are really humble and always try their best to welcome you.
One good tip is: do not ask for a discount on food, street arts, or local business – they already get minimum income to survive.
You can usually do it in most hostels and tours agencies, but then you should compensate it by giving tips to the drivers, for example.
Just try to be fair.
And finally, do you have any last words to inspire everyone reading this to travel to Bolivia?
YOU CAN NOT MISS BOLIVIA!
During my travels in South America, I've always heard that Bolivia is not a safe country, or it's not worth spending time there… basically because of the social/economic situation of the country.
In fact, I got robbed there, but maybe I wasn't careful enough, and I can still say it was one of the best experiences of my life!
Bolivia is a rich country because of their brave people, beautiful culture, and unforgettable places!
Sometimes I suddenly found myself seeing, eating, hearing and feeling things that I was sure was unique to Bolivia!
I had a lifetime experience in Bolivia that I'll carry forever in my mind and in my heart! 🙂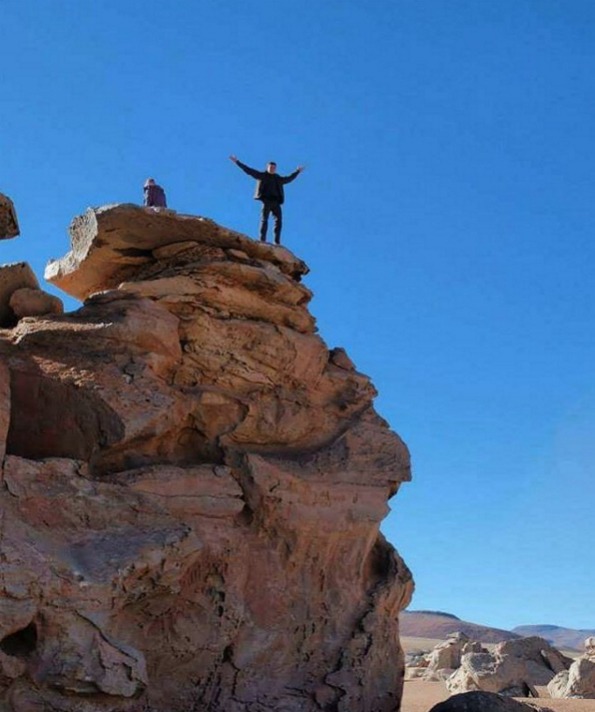 Doni, thank you so much for sharing your helpful and inspiring Bolivia travel tips!
To learn about more about Doni's next adventures in South America and beyond, remember to follow him on Instagram: @lifeinviews

---
Bolivia Travel Resources
Bolivia Accommodation:
To start looking at your accommodation options in Bolvia, choose Hostelworld for budget, Booking.com for comfort or Airbnb for local (and get $25 off).
Bolivia Flights:
If you are traveling to Bolivia via air, it is beneficial to use a flight compare site to find the cheapest flights. We recommend and use Cheapflights.com.
Click here to compare and book cheap flights to Bolivia
---
Now it's over to you reading this! Leave your answers in the comments section below…
Are you planning a South American backpacking trip and looking for more Bolivia travel tips? Leave your questions below and we'll help you out!
Have you already backpacked through South America and know some more Bolivia travel tips to add to the list? Let us know!
---
Are you interested in being a featured traveler and sharing your travel tips?
Click here to send an email to us
Share a few words about yourself and your travel experience as well as a link to your blog or favourite social media channel
We'll be in contact!