Traveling with kids can be a tough and stressful experience. It could mean getting mean stares from other passengers, hearing complaints about how noisy it is when kids cry, and devoting your entire flight to keeping your kid calm and comfortable.
But with the right preparation and careful planning, you can turn your flights into a stress-free journey for both you and your children. Read on and learn about some ways on how to keep your kids calm, the essential things to bring when flying with kids, how to prevent mishaps, and much more.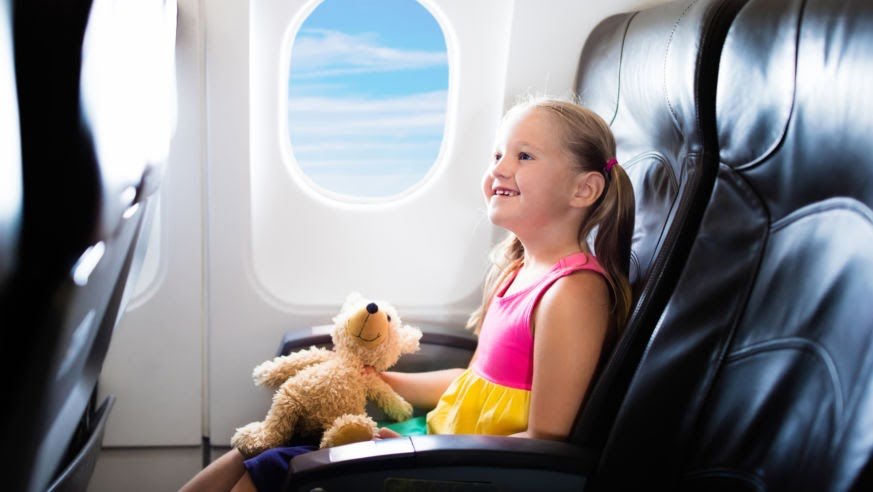 Orient the Kids
Take the time to talk to your kids and ask them about any scary or confusing experiences, especially if they're first-time flyers. Talk about what happens during takeoff and landing, how it feels, and if you can, assure them that the plane is nothing to be scared of.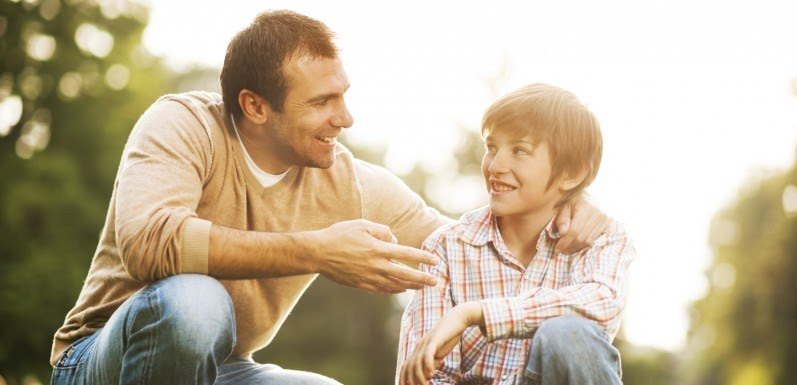 Expose your kids to videos and photos of planes, and for toddlers, read stories that involve flying. Answer their questions about how planes work, what turbulence is, among many others. It would help to rehearse queuing in airport security and buckling up with seatbelts at home to help normalize the experience.
Even if your kid is a frequent flyer, still make it point to talk to them before your flight. Talk about your ground rules, expected behavior, and in turn–listen to them as well. Practicing this will establish a routine, as well as expectations and rules to follow.
Schedule Your Vaccinations Ahead
A rookie mistake when flying with kids is rushing vaccinations to meet the travel-specific requirements. Remember that vaccinations may have side effects on your kids such as fevers, diarrhea, rashes, among many others.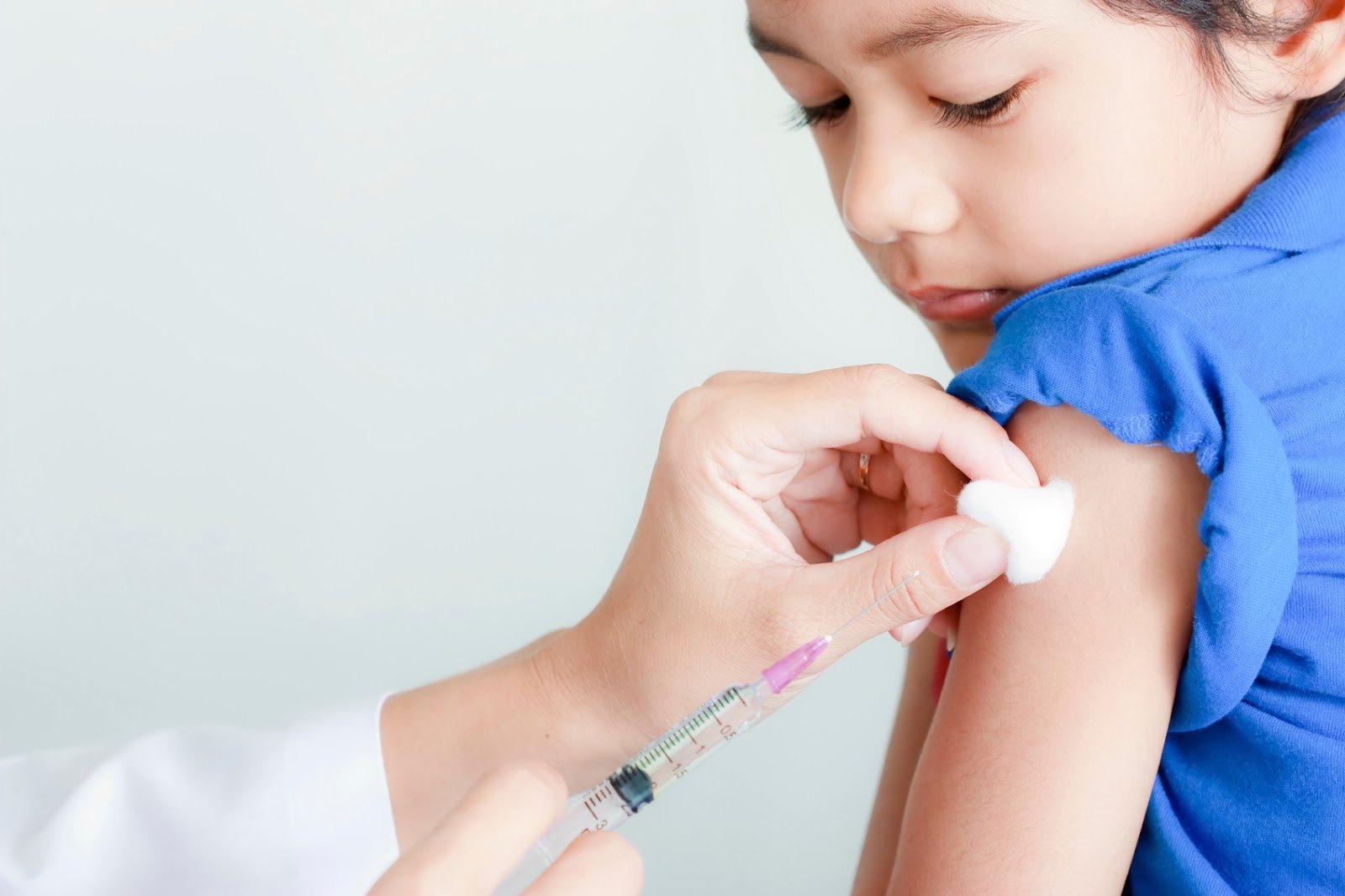 Schedule your quick trip to the doctor a week prior to flying so that you won't have to deal with the manifestation of side effects which become huge inconveniences once you've boarded the plane.
Board First or Last
Take advantage of the early boarding privilege for passengers traveling with infants and small children. This means you will have much more space to navigate down the narrow aisles with all your belongings and your children. This also ensures you have enough space for your carry-on luggage.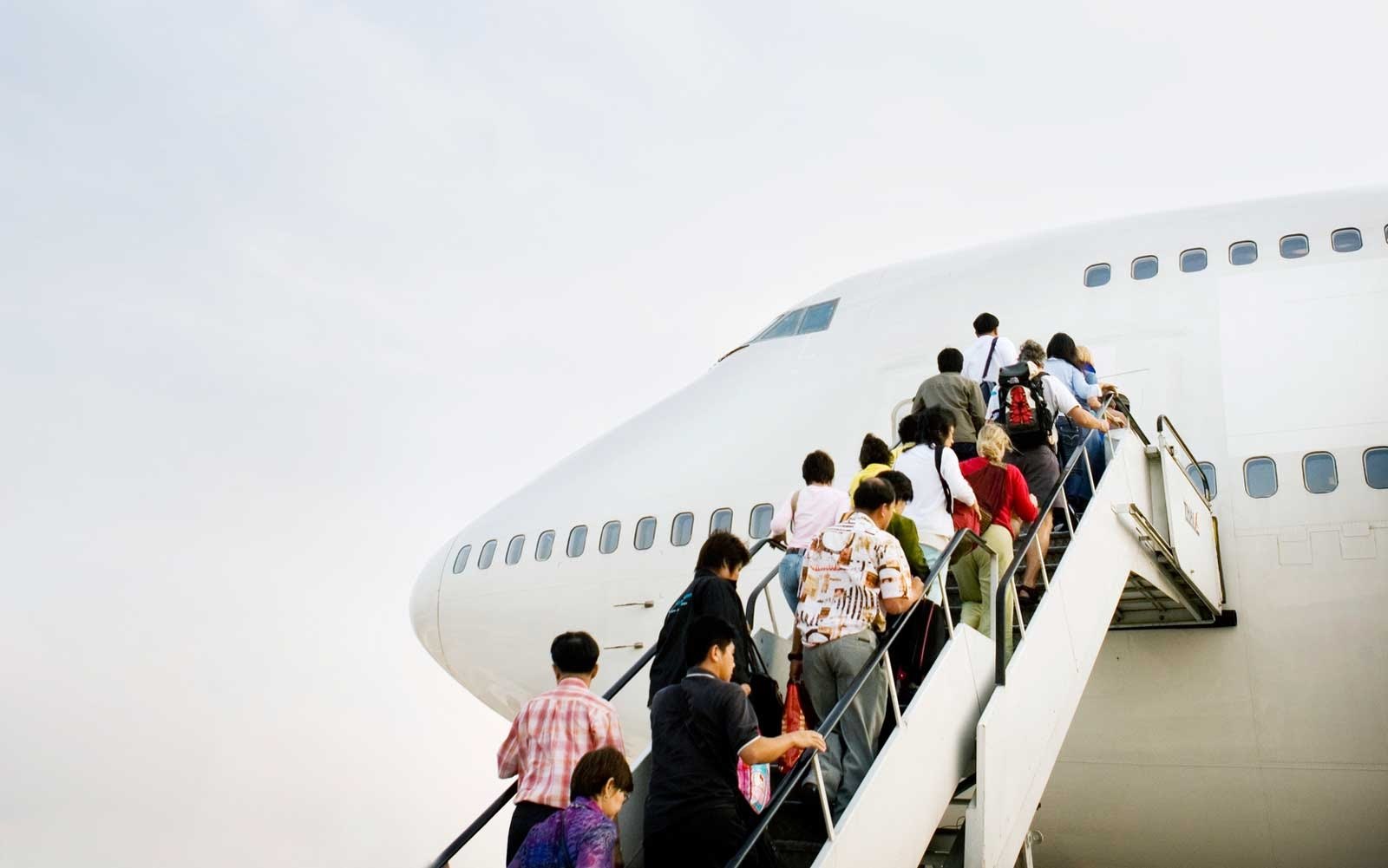 However, if you're trying to maximize the time before boarding and letting your kid run and roam freely, you can always board last.
If you're traveling with another adult, boarding last is the best option as you can delegate the task of stowing luggage on the overhead bin while you keep your kids comfortable for a little longer.
Ask for the Front Seat
If you know that your kid is prone to motion sickness, avoid sitting at the back end of the plane because this is where the ride gets bumpy. As an added benefit, you can get more legroom if you're seated at the front. Kids tend to not feel caged up and behave better when they have more room to move in.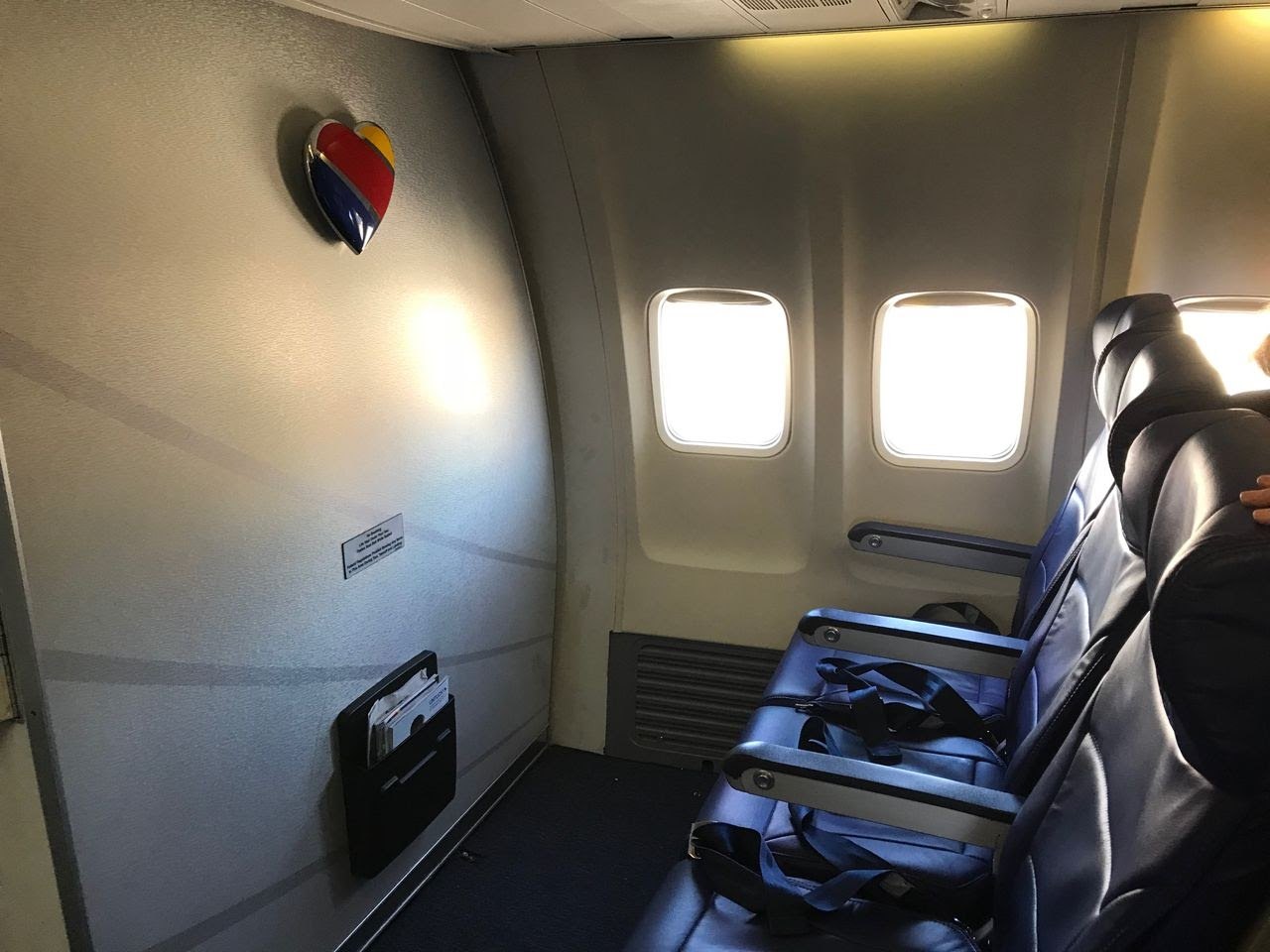 However, as some airlines do not allow kids and toddlers to occupy the front seats, you can always keep a plastic bag handy to prepare for the worst-case scenario of barfing. Gallon zipper bags are easier and more convenient than your standard seatback barf bag.
Pay for your kids' seats, even if that means you'll spend more money. If you don't mind shedding a few bucks to prioritize comfort and convenience, don't settle for the 'lap kid' price and pay the full price!
Invest in Entertainment
Invest in good entertainment for the kids to keep them busy, especially on long-haul flights. Bring all available devices you have and are allowed on board such as a mini-DVD player, tablets, square crayons (so they don't roll off the floor), markers, paper, stuffed animals, books – the list goes on.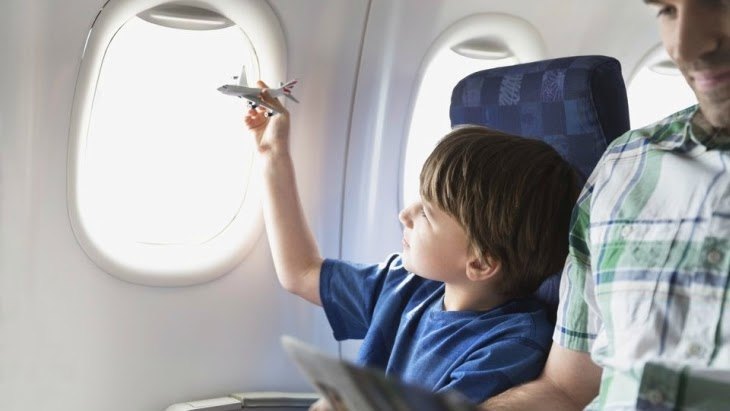 You can even buy cheap stuff or toys and wrap them up with colorful wrapping paper– nothing beats the excitement of unwrapping gifts. Reveal these gifts one by one to keep them preoccupied, which means less time for crying or throwing tantrums.
Pro tip: If your kid isn't showing any signs of discomfort and boredom, try not to bring out the big guns as soon as you board the plane. Let them take in the experience and take out your prepared in-flight entertainment only when needed.
Load Up on Snacks
Remember that in-flight dining is not really suited for kids' appetites. Don't even think of waiting for the snack cart because anything that would appeal to your child might have already been taken out of the cart before the flight attendant even gets to offer you anything.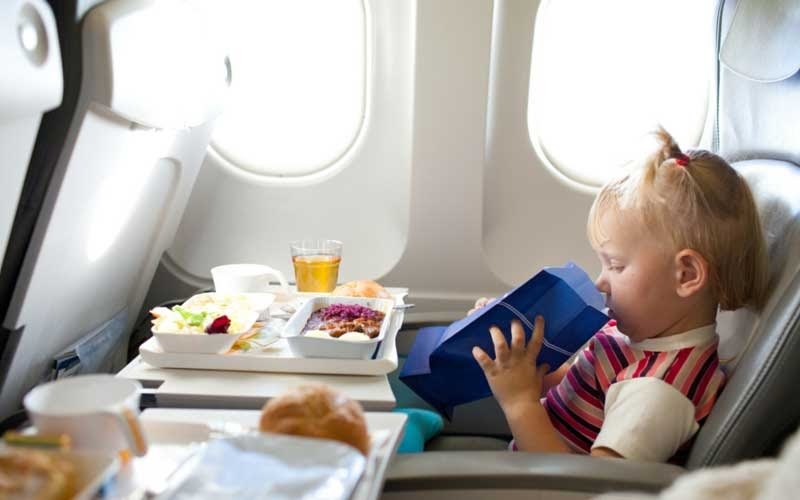 Bring ample food to satisfy your kid's snack cravings and keep them busy at the same time. You can also use food to control their behavior, so make sure to bring all their favorites in your bag to save your life when things start to go south.
Remember to bring no liquids of any kind – airport securities are strict and won't let you pass through if you have liquids with you. If your kid craves milk, soda, juice, or any other liquid, buy them at the food stalls in the pre-departure area so you won't have to put any of the food to waste (or in the airport bin along with other forbidden items!).
Burn Off Some Energy Before Flying
If you're worried your kid might be uncontrollable and pesky during your flight, try to tire them out before your flight. It'll be easier for them to fall asleep and take some downtime when they're tired and exhausted.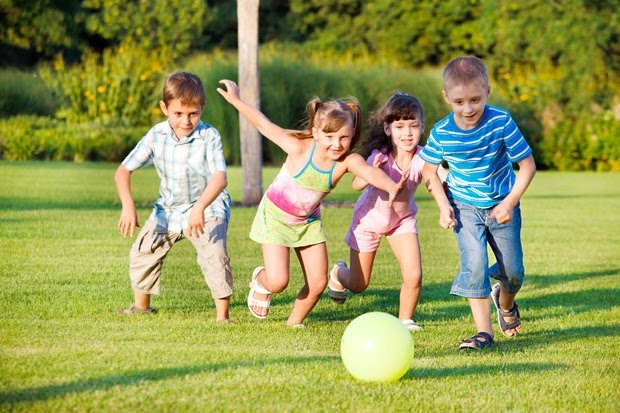 You can do this by letting them run around in free and open space (keep an eye out for them!), or let them bounce and climb in children's spaces. You can also embark on a pre-departure adventure, like a treasure hunt. Be creative in looking for ways to tire them out – you'll be happy at the sound of their snoring, instead of their yapping.
Who knows, maybe you'll catch some z's during your flight if you're lucky. However, be sure that you don't force sleep on your kids as this will only make them fidget and act out. Remember that people don't usually fall asleep on economy flights, so your kids won't either.
The Fewer Layovers, The Better
The principal rule for layovers when traveling with kids: if you can avoid them, better do so. If possible, book direct flights so that you won't have to endure layovers. However, it is understandable that layovers can be inevitable, especially with long-haul flights.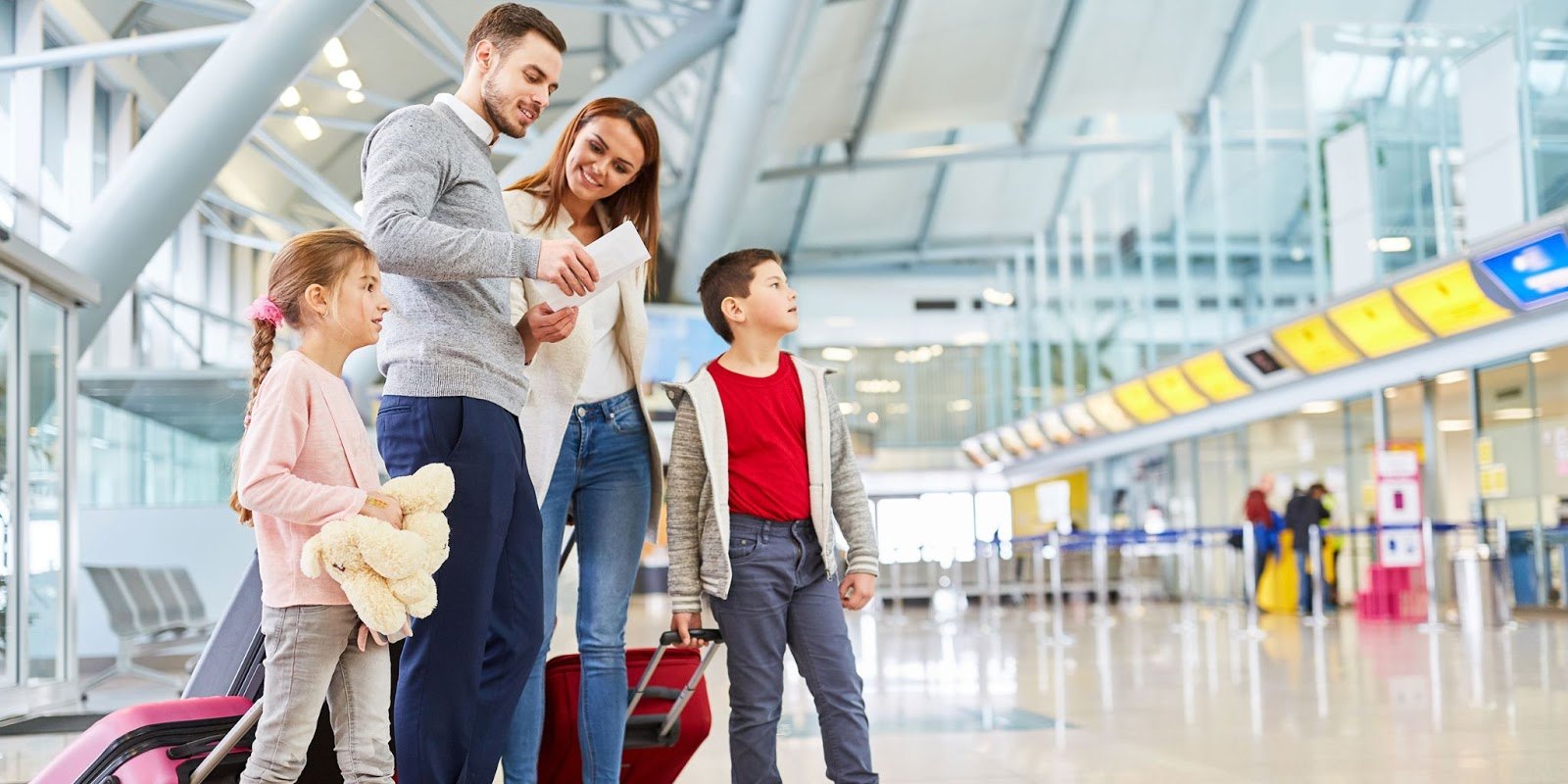 With this, try to allot a long time for a layover so that you won't have to be stressed about rushing in time to catch the plane. Have more room in between flights so that kids can run around, eat well, and recover from their boredom and anxiety.
A three-hour layover is optimal, while a layover lasting from four to seven hours is the best to keep your kids busy and give them a break. For layovers longer than that, consider booking a room overnight at an airport hotel room. It might cost extra, but it'll save you and the kids from the stress.
Befriend Your Attendant
Upon boarding, try to build some rapport with your flight attendant. Most often than not, they'll provide you with extra attention once they've seen that you're traveling with a kid.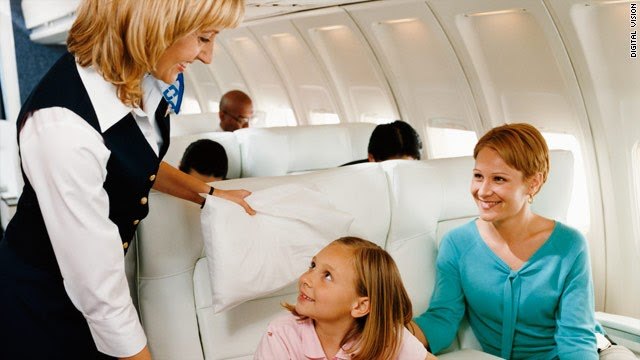 Treat them with care as they'll provide you with special help such as supervising your child while you take a bathroom break or reaching for a baby bag.
If your child is a first-time flyer, try to mention that it's your little one's first time. They'll keep an eye out for you as these flight attendants have seen all kinds of kids, as well as all kinds of troubles, so they might have some quick remedies and tips that they've picked up from experience.
Pack Essentials
Flying with toddlers means you have to pack essentials such as diapers, baby formula, baby wipes, special food (if needed), a toy, and a set of extra clean clothes.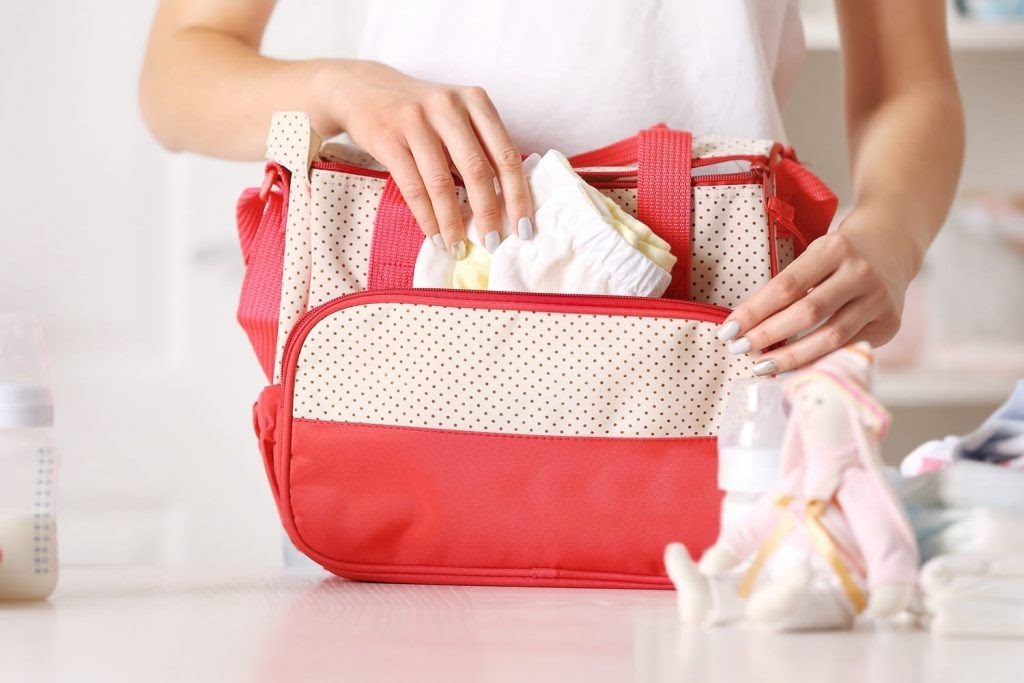 Take note that you should still pack diapers even if your kid doesn't use them anymore because you might never know what may happen during the flight. Also, try to pack your kid's favorite blanket or any item that reminds them of home. A blanket will be a good bet as most airlines no longer provide these.
As mentioned earlier, make sure to bring plastic bags, but these won't only serve as barf bags. You need plastic bags to store your garbage, such as diapers should you, unfortunately, have to change a diaper on board.
Conclusion
Traveling with kids is not an easy job, but you can make it more pleasant, efficient, and stress-free if you follow these tips. Although there are many preparations needed, there is no greater joy than spending time with your little ones.
So what are you waiting for? Pack those baby bags, snacks, and devices and have a nice flight with these tips for flying with kids. Have a safe flight!