Born and bred in France, 21 year old Laureen Boustouler Arroyas now lives and works in London and travels as much as she can. In August she went on a road trip in Portugal and now she's going to share her best Portugal travel tips. In this interview you will learn:
Where to stay in Portugal
What to do in Portugal
The challenges you may face as a traveler in Portugal
The approximate cost of a week trip to Portugal
The top travel resources to book your trip to Portugal online
Why Portugal is such an amazing travel destination
Essential Portugal Travel Tips You Need To Know Before Visiting
Pin these Portugal travel tips to your travel board on Pinterest >>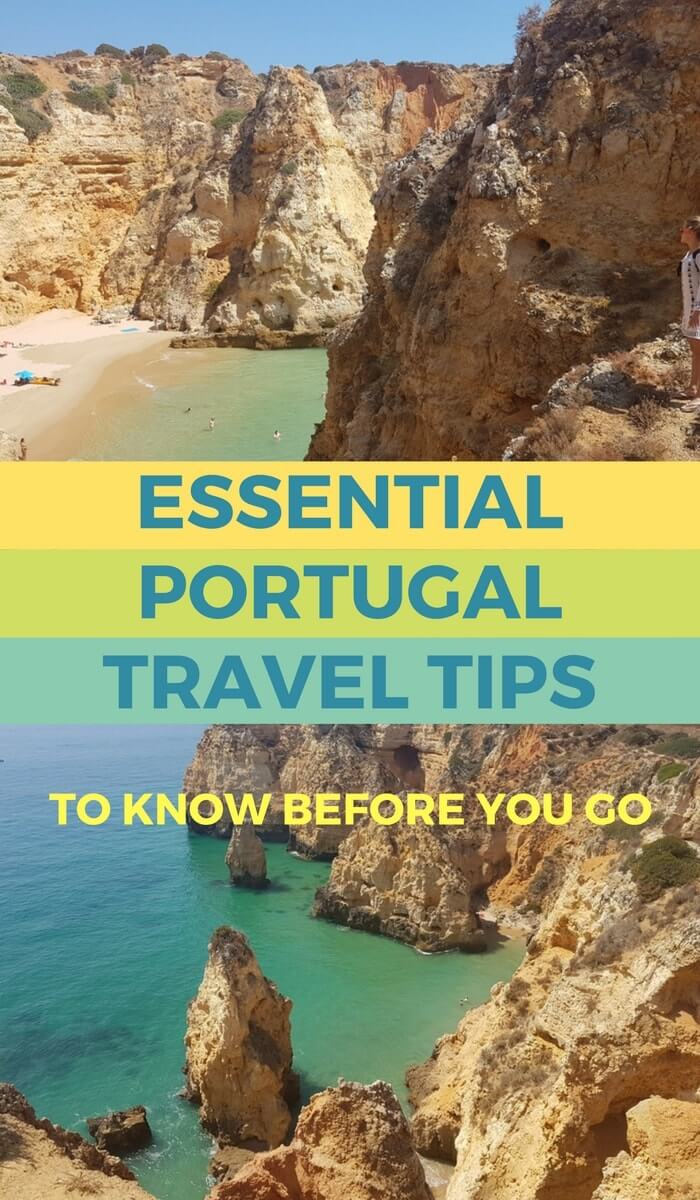 Tell us about yourself…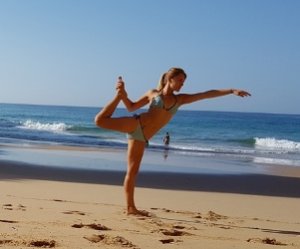 I'm Laureen, I'm 21 years old and I'm from France but living in London. I first started traveling when I turned 18 years old.
First up, I traveled all around France in an old car with a bunch of friends. Sometimes I traveled on my own though, using connections I already had and also Couchsurfing.
Traveing and music are my passions. I try my best to have both of these in my life.
I have a job of course, but I don't see my job as what I live for. At the moment, I work full time for a recruitment agency in London while I study web design on my own. I work for a great company, I have a good position and make good money. But in the end, it's just a job.
So currently my plan is to save enough money to live for 1 month in Argentina and then 6 months in America next year. I went to 6 different states last year, but I still feel like I have a lot to discover in America.
In the meantime, I travel around Europe. My last trip was Portugal…
When did you first visit Portugal and where did you go?
I visited Portugal about a week ago, at the end of August. We drove from Porto to Faro. All along the coast and we also went to Viseu.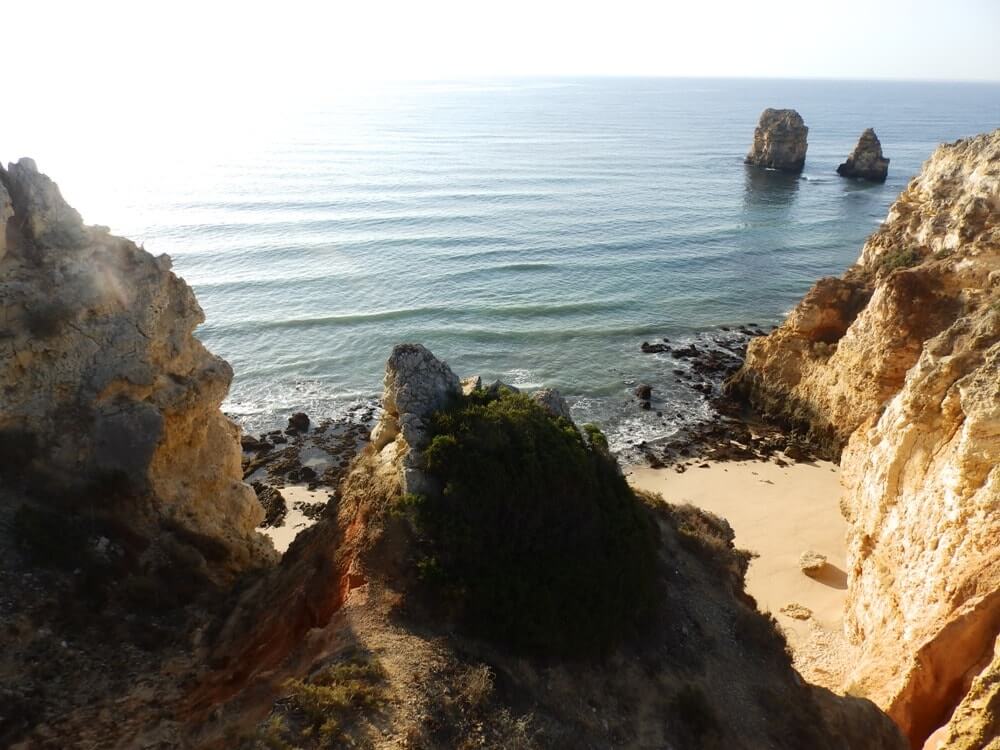 What was it that made you fall in love with Portugal and did it inspire you to return?
Going to Portugal was not on my list but my friend and I decided to pick a random country, without regretting our decision. I didn't know what to expect really but we had the best human experience ever.
The people were so nice, generous and helpful! We actually got invited to a remote area near Viseu by locals.
At first, they invited us for lunch, and we said yes. Then they offered to take us around all day. We ended up having dinner with them and slept at their house for the night with all the family.
We felt so spoilt. We didn't know them. We felt part of the family within one day and received an invitation to visit again next summer.
That's what made me fall in love with the country. I definitely want to return just to see all those faces we met! And for the food… I also loved the food there!!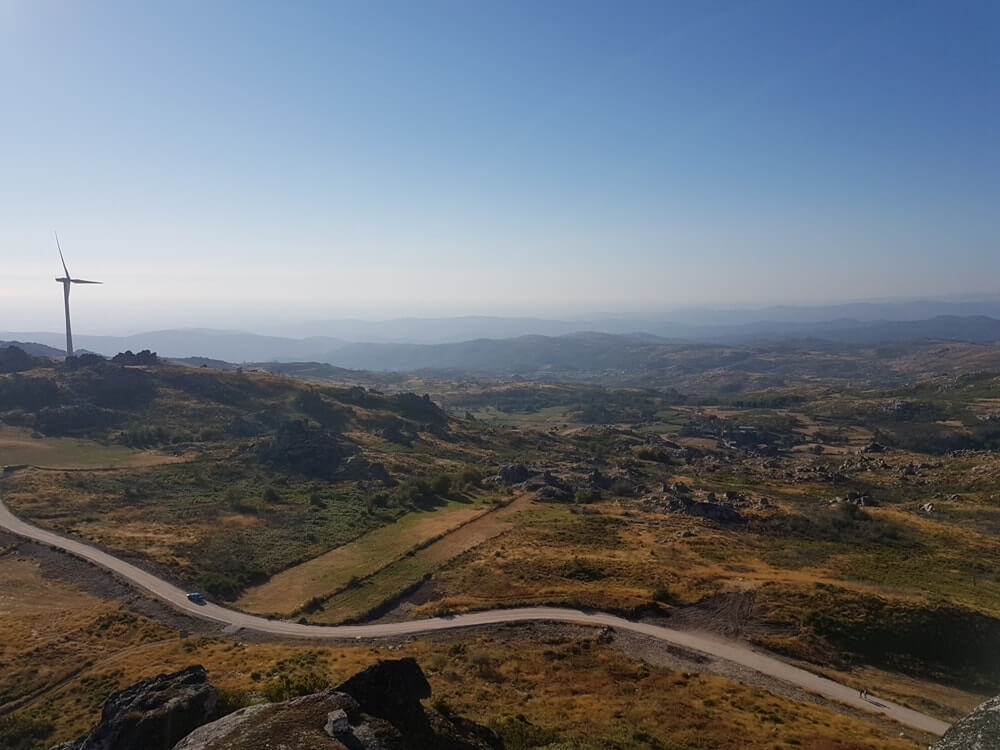 Which Portuguese cities are your favourite and why? Would you recommend these as travel destinations? If so, where do you recommend staying?
Porto was my favourite… This city has a lot of charm. Also, not everyone speaks English which is rare for a big city in Portugal.
That's what I didn't really like in Lisbon, for example (please I have been struggling to learn Portuguese so let me speak my Portuguese!).
Also, Porto is full of lovely hidden places, and the beach was lovely to visit.
We stayed at the Stay Inn Oporto Musica Guest House. Nice bedrooms… Shared bathroom and kitchen… Very clean, quiet and cheap. There is no reception but you can arrive anytime because each room has a little safe at the entrance where you pick up your keys and all the codes are sent by email.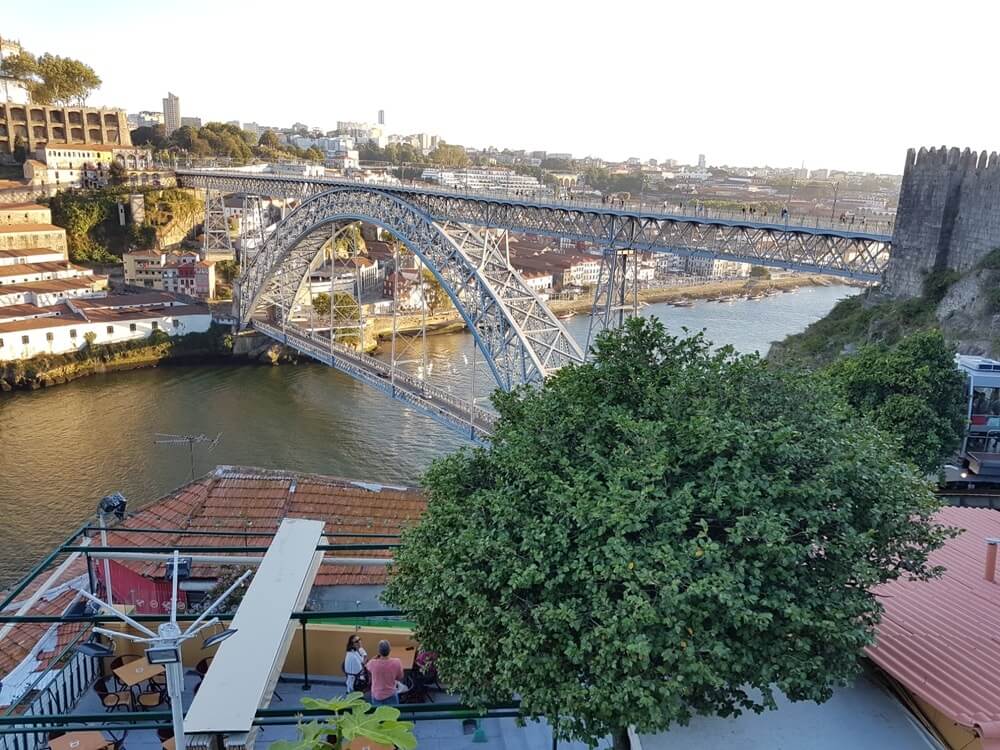 Your absolute top things to do in Portugal?
Try every single pastry because they are the best!!
Talk to people and they will likely invite you to their house for lunch. And if you try to speak Portuguese, it will be even better.
Don't leave without going to Lagos, (not for the people because Algarve is much more touristy) but go there for the beautiful beaches and landscapes.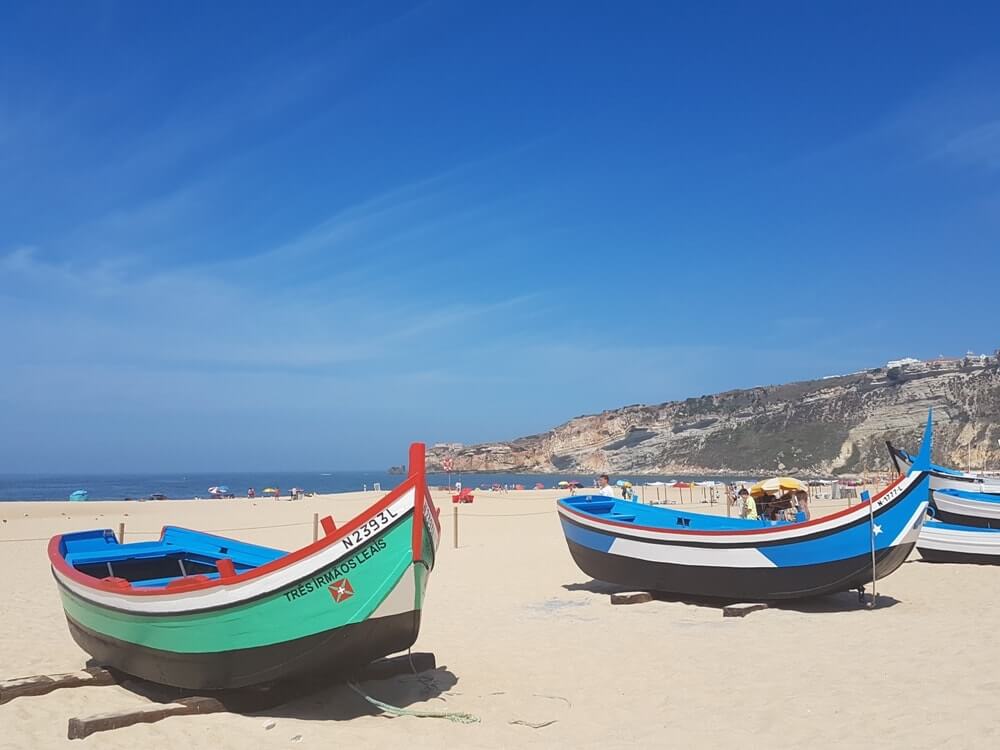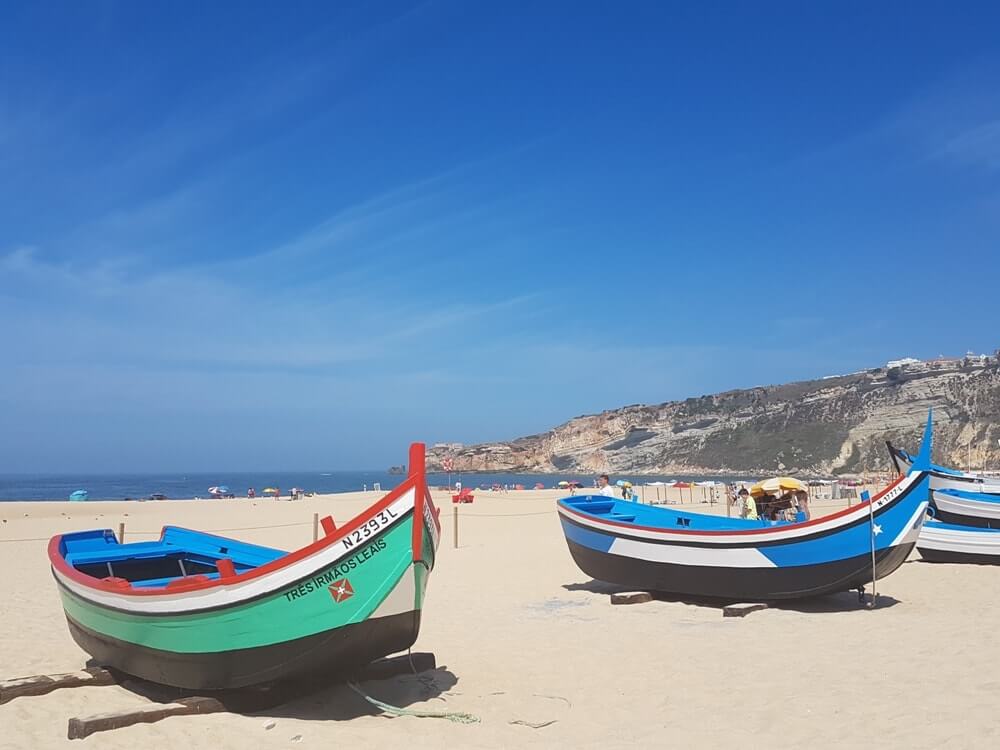 What challenges have you faced in Portugal and how did you overcome them? Should people planning to visit Portugal be aware of these challenges?
Not many challenges in particular, but if you are going to drive there, make sure you kiss your mum before coming!
Portuguese people can be really nice but on the road they just have no rules.
Of course, they have a driving license and a code to respect but none of them seem to be aware of the rules.
It's green, they go. It's red, they go. There's a stop sign, they go. You're at a roundabout, they go. They are just free.
We laughed a lot about this but we also had some scary moments. So be prepared!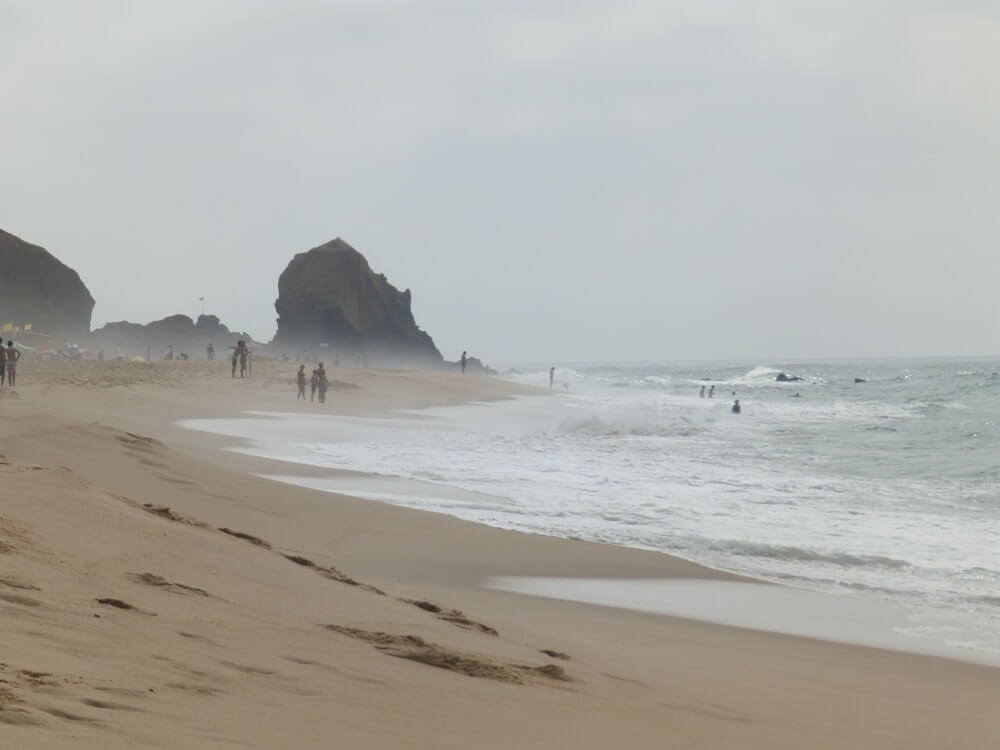 In your opinion, what is the best way to travel in Portugal and why?
Definitely by car. Road tripping is the best beause there is a lot to see and it's a small country.
Based on this, what is the approximate cost of traveling in Portugal (accommodation, food, transport, entertainment)?
We only paid for accommodation for the 2 first nights but for one week you need around£350 pounds per person, flights excluded. Life is cheap there, you can eat with €5 euros easily.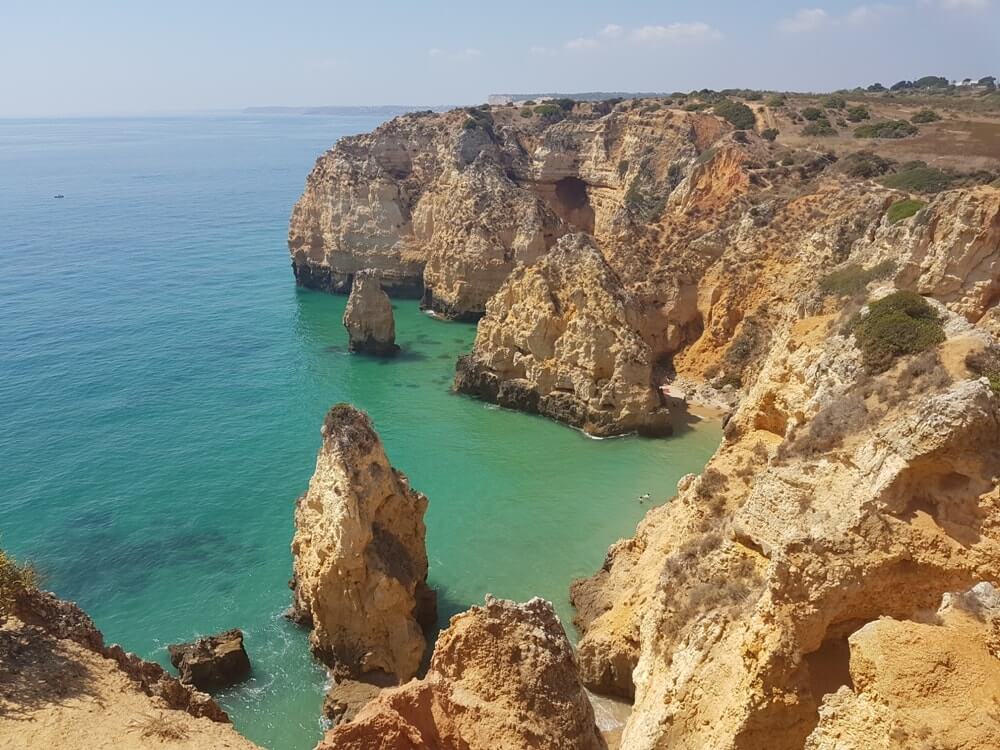 Your top go-to resources for booking flights and accommodation in Portugal?
Regarding accommodation, I rarely need a hotel or hostel because I have a lot of connections everywhere so that helps. However, when I don't, I use Couchsurfing, then Airbnb or Booking.com.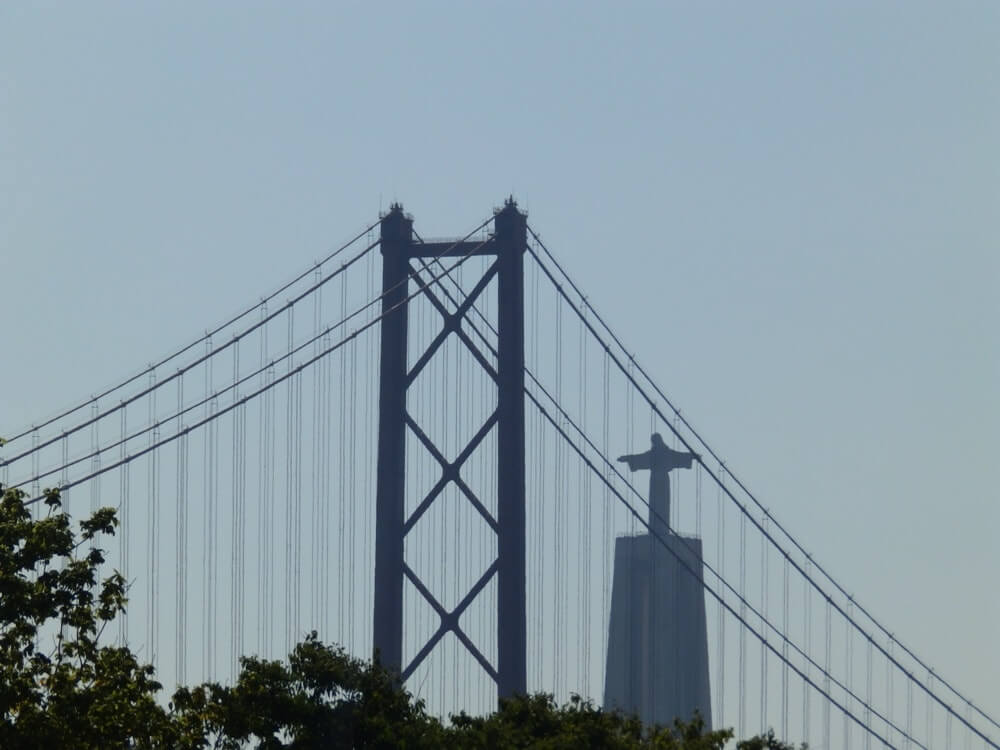 Can you share with us three important Portugal travel tips to know before visiting?
Learn some Portuguese because depending on where you go, not everyone speaks English.
Ask the locals where to eat or which beach to go… in Portuguese. They will be happy to help.
If you plan to sleep in your car or your van like we did for one night, make sure you don't park where it is forbidden. Usually, there is a sign. The police actually come by and check during the night.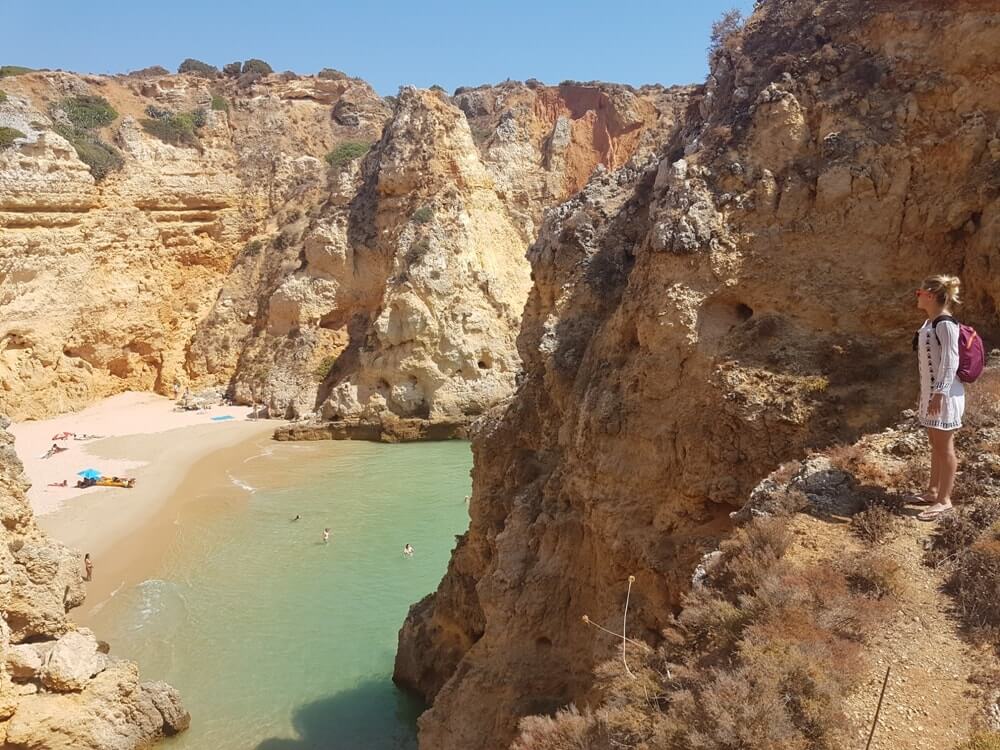 And finally, do you have any last words to inspire everyone reading this to travel to Portugal?
If you want to enjoy the sun, sea, really beautiful landscapes and meet amazing people, this is the place to go for a road trip. Oh and of course, to discover the best and most authentic Pasteis de Nata. Come visit!
Laureen, thank you for sharing your Portugal travel tips!
To learn about Laureen's next adventures across the globe and see all of her photo's, remember to follow her on Instagram: @indielolee

---
Portugal Travel Resources
Portugal Accommodation:
To start looking at your accommodation options in Portugal, choose Hostelworld for budget, Booking.com for comfort or Airbnb for local (and get $20 off).
Portugal Flights:
If you are traveling to Portugal from outside of Europe, it is beneficial to use a flight compare site to find the cheapest flights. We recommend and use Cheapflights.com.
Click here to compare and book cheap flights to Portugal
---
Now it's over to you reading this! Leave your answers in the comments section below…
Are you planning a trip and looking for more Portugal travel tips? Leave your questions below and we'll help you out!
Have you already been and know some more Portugal travel tips to add to the list? Let us know!
---
Are you interested in being a featured traveler and sharing your travel tips?
Click here to send an email to us
Share a few words about yourself and your travel experience as well as a link to your blog or favourite social media channel
We'll be in contact!