Alicia Pravia is a European citizen and curious wanderer. Born and bred in Spain, Alicia first started traveling when she was just a child, visiting countries like France, Slovenia, Italy and the United Kingdom. Here she gives us her best Europe travel tips to consider before you book your next Eurotrip.
In this interview about traveling to Europe you will learn:
The best places to travel in Europe
The challenges you may face while traveling in Europe
The best way to travel Europe
How to do train travel in Europe
The cost of traveling in Europe
The best tools for finding flights and accommodation throughout Europe
The best time to travel Europe
And more essential Europe travel tips
Essential Europe Travel Tips To Know Before Taking A Eurotrip
Pin these Europe travel tips on Pinterest:
To start, could you please give us a short introduction about yourself, where you're from and what you do?
My name is Alicia, I'm 22 years old and I am from Murcia, a city based in the south of Spain, not far from the beach and where you can enjoy warm weather almost all year long.
I've studied Translation and Interpreting at university and I'll soon start a Master's degree in Online Marketing.
When did you first start traveling in Europe and where did you go? What then inspired you to travel more around the continent?
As a child I traveled to some countries in Europe such as France, Slovenia, Italy and the United Kingdom. I have always loved traveling and discovering new places. However, last year I moved to a town on the border of France and Switzerland for work and this incredible area awakened the wanderlust feeling in me.
The cities in the south of France (Annecy, Lyon, Yvoire, Avignon) and Switzerland (Geneva, Montreux, Luzern, Gruyère) are so charming you'll want to discover every corner. They are truly inspiring.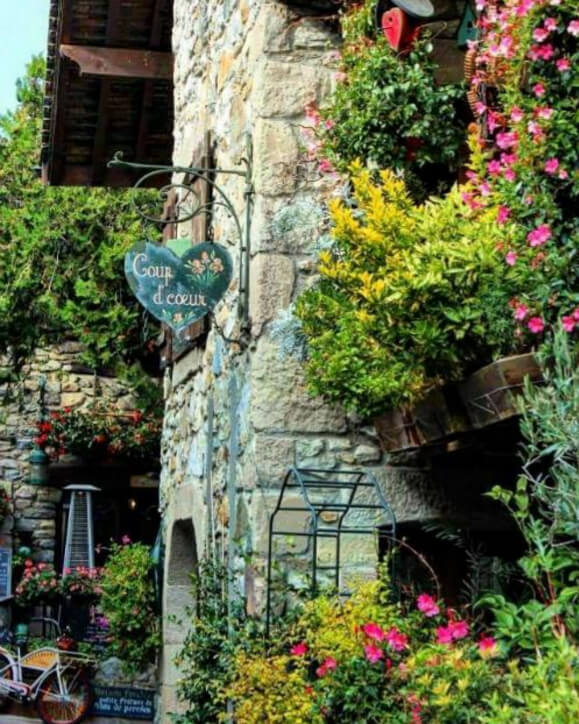 What are your favourite European cities and why? Would you recommend these as travel destinations? If so, where's good for travellers to stay?
If you come to Europe you can't miss the most famous cities like London, Paris, Rome and Barcelona… They are famous for a reason! These places are splendorous and lively, offering countless possibilities for sightseeing and leisure.
On the other hand, if you're looking for something less typical and crowded there are loads of cities you'd love to visit in Europe: Lyon, in France, the city I call "Little Paris", where every building is illuminated at night creating a magical atmosphere. Bruges, a city which seems to come out from a fairy-tale, and Brussels, with its impressive Grand Place, both in Belgium.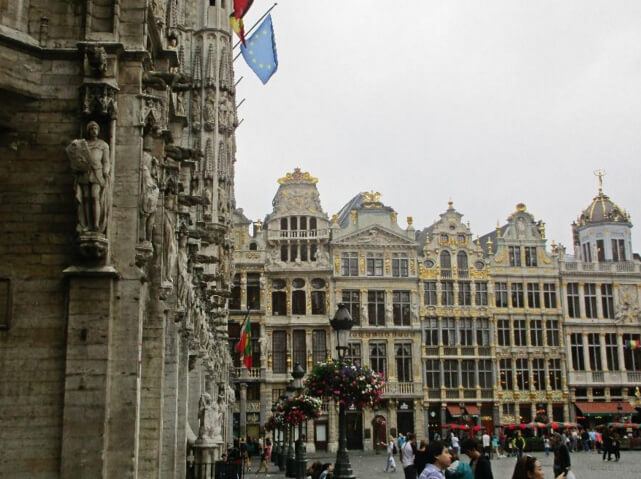 Personally, I wouldn't leave Europe without visiting the Mediterranean landscapes and immersing yourself in the culture… Places like Greece and its islands or the small towns on the coast of Italy.
And as a Spain citizen and lover, I could write a long list of places you shouldn't miss if you come, but I strongly recommend going to Granada or Seville, both characterised by the Moorish architecture (la Alhambra, ancient Moorish palace, is one of the most impressive places I've ever been) and history, the hot weather and the tapas.
In almost all of these places I have stayed in Airbnb apartments. Renting an Airbnb house is cheaper than staying in hotels and the main advantage is that you can cook if you don't want to eat in restaurants every day.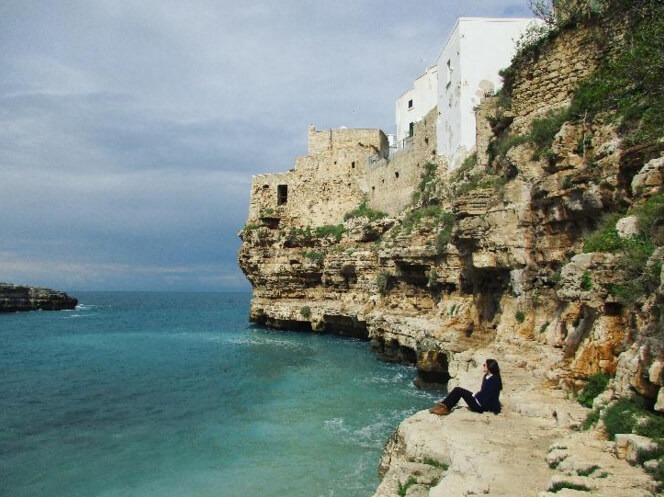 What challenges have you faced in Europe and how did you overcome them? Should people planning to do a Eurotrip be aware of these challenges?
The greatest challenge I have faced when traveling is the weather. If you come to Europe in the cold and rainy season, obviously you'll face the risk of your journey being ruined.
This happened to me in Switzerland. We were going to the beautiful Interlaken, but we encountered a huge storm with snow and fog, and we couldn't make it to the top of the mountain, where supposedly you can enjoy breathtaking views. The trip was a failure!
In your opinion, what is the best way to travel in Europe and why? For example: luxury, budget, local, with a tour group, etc
Personally, I would prefer traveling freely with whoever I choose, than with a closed and guided European tour. Maybe you'll find yourself being rushed from one place to another and you won't have enough time to stay in a place, whereas if you go on your own you'll have the freedom to stroll about as you please.
Once you are in Europe, it can be very easy and cheap to move from one place to another. For example, you might already have heard about Blablacar, but for those of you who haven't, it's a system by which you can jump in the car of someone who's going to the same place as you are. You can go from Germany to Belgium for 20 euros!
Another great possibility for traveling around Europe is the Interrail experience. If you travel as a backpacker, you can buy extremely cheap train tickets and stay in hostels in many different cities. You have no luxuries at all but you can afford visiting so many places!
Based on this, approximately how much money would you save for one month traveling around Europe?
If you were to try the Interrail experience and travel as a backpacker, you could spend a month traveling around Europe for approximately €3,000. Of course this would be with minimum expenses.
In a more "comfortable" trip, you wouldn't spend less than the double – €6,000 euros.
Then, if you plan on moving from one city to another by plane and staying in beautiful hotels, the amount can easily add up to €10,000.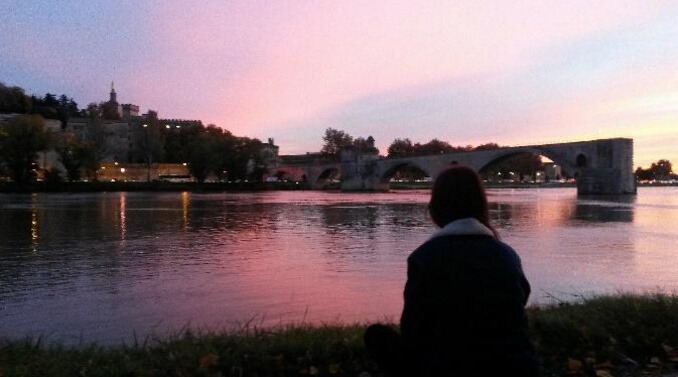 What are your top go-to resources for booking flights and accommodation?
I love looking for flights on Skyscanner. If you have flexibility, you can choose a whole month or even the whole year and it will show you the cheapest date. You can also choose "Anywhere in the world" as your destination and it shows you the cheapest flights from wherever you are.
For accommodation I always go for Airbnb, because I have always had great experiences.
Deciding whether to travel in Europe during summer or winter can often prove a challenging task because both seasons have their good and bad points. What time of the year would you recommend going on a Eurotrip?
Depending on the area you want to travel to and the kind of trip, you'll want to travel around Europe in one season or another. In Europe winter can be so cold and cover the cities in snow. This can be great if you are into snow sports or ice caves (Chamonix, in the French Alps, is one of the best places for this) or if you like Christmas markets. However, the weather can ruin your holidays if you want to go sightseeing and wandering about the streets.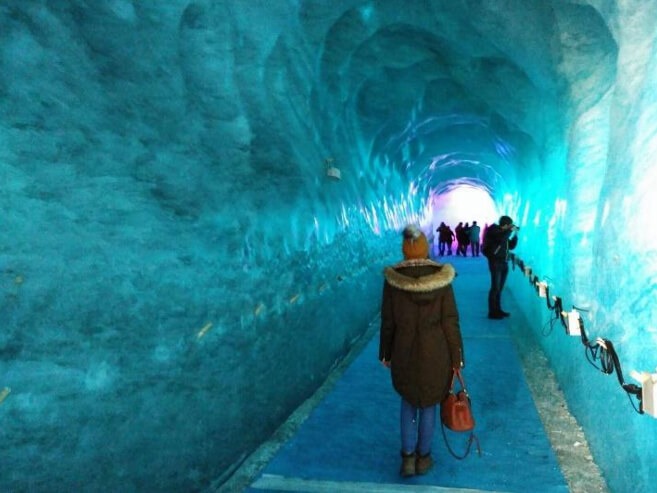 The perfect season for the whole of Europe is spring, as you will enjoy mild temperatures almost everywhere and the blooming flowers create a lovely atmosphere. I'll never forget the cherry blossom trees in Hyde Park (London) in April!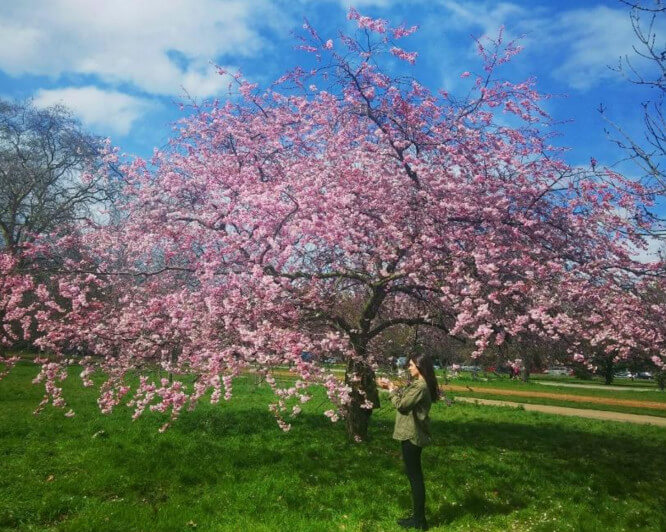 Summer is amazing for Northern Europe and coast cities where you can go to the beach, but the heat can be stifling in Italy and the south of Spain (40ºC right now!).
Your three most important Europe travel tips…
1. Many cities in Europe have hundreds of years of history. Take time to visit the monuments, soak in all the stories behind them, wander about the streets and, above all, notice the details. The beauty of some of these places and their details can be overwhelming (at least for me!).
2. Try to avoid the establishments crowded with tourists. Some of them will offer you worse quality at expensive prices. I have seen stalls selling a paella that would have made my grandma cry! Don't be ashamed of asking the locals which places they recommend.
3. You can find free tours almost everywhere. They show you the city in a more casual way and tell you lots of good stories. At the end of the tour, you are supposed to give a tip to the tour guide, but it's worth it!
And finally, where are you going next and why?!
I have many friends living all across Europe and I'll soon plan a trip to visit one of them this year. Romania, Poland or Germany are the choices… But I haven't decided yet! ☺
Thank you for sharing your best Europe travel tips with us Alicia. You have given all of us a lot of practical advice to think about before booking our own Eurotrips in the future. Happy traveling!
To learn about Alicia's next adventures in Romania, Poland or Germany (who knows where?), remember to follow her on Instagram:@alipravia.
---
Now it's over to you reading this! Leave your answers in the comments section below…
Are you planning a Eurotrip and looking for more Europe travel tips? Leave your questions below and we'll help you out!
Have you been to Europe and know some more Europe travel tips to add to the list? Let us know!
---
Are you interested in being a featured traveler and sharing your travel tips?
Click here to send an email to us
Share a few words about yourself and your travel experience as well as a link to your blog or favourite social media channel
We'll be in contact!