Are you a 9-5er who's sick of commuting to and from a job you're not passionate about for hours every day?
Feel like you're stuck in groundhog day, anxiously waiting for it to end (but it just bloody doesn't)?
Piled under, stressed, expenses coming out of your ears… I know how it is. I used to feel sick even thinking about work before I found my path in life.
If that's how you're feeling too, chances are, you haven't found your path yet…
But that may be all about to change.
The Ultimate Dream Life Abroad Competition
A Canadian Filmmaker is literally giving away the $250,000 dream life she created in Laos in an international competition which you could win.
Award-winning Quebec director Isabel Dréan is handing over the keys to a thriving bookshop and café, a fair trade gallery and a new motorcycle, as well as $10,000 USD, foreign investor resident status, and more (including your rent paid for a year)!
This is your chance to go from stressed 9-5er, fumbling through life without a strong sense of direction to passionate entrepreneur, running your own successful business and living peacefully in one of the worlds most beautiful cities.
How would you like to forget about waking up to a screeching 6:30am alarm every day and skipping breakfast to sit in a queue of traffic for an hour…
… And instead wake up to the sound of birds, meditate for an hour and enjoy breakfast overlooking vibrant green rice paddies before taking a quick scooter ride over to your renowned café, bookstore and gallery.
You get to make the rules. Every day is different. Exciting. Stimulating… The people, the sights, the smells, the sounds, the tastes of a foreign country inspire you to get up with gratitude every day…
"Rather than selling the business the traditional way, I wanted to show gratitude and change someone's life," said Ms. Dréan.
Imagine having no more money anxieties… The cost of living in Laos is incredibly low and the business is already generating enough to pay for inventory, staff and all your living expenses.
You just get to slide right on in and keep it running.
"I landed in the world heritage town of Luang Prabang as a tourist planning to stay for two days and ended up staying for 10 years".
"It was a life-changing decision but it's time for a new chapter, so why not give this chance to someone else."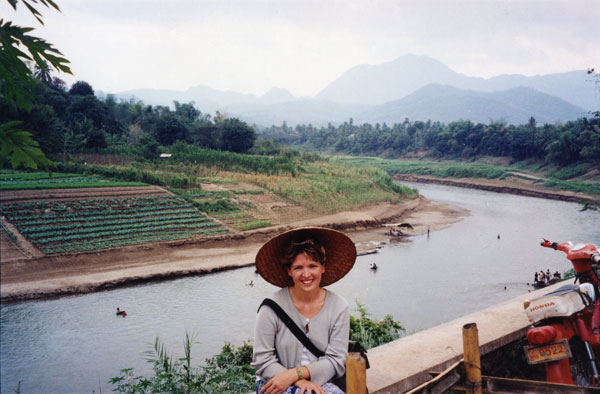 Life's short. It's time to change what it is you're sick of and go after the life you dream of…
The Competition Details
To become a part of this amazing global competition, which is aptly named The Ultimate Dream Life Abroad, you'll be asked to write a 200-word essay or film a 2-minute video answering the question: "Why me?"
Isabel is looking for you to tell her why you're the 'one'.
"It's like playing matchmaker for an old friend," the filmmaker said. "I'm looking to find someone who will keep the magic alive."
"It's not about experience but really about who they are, what's their story, their passion, their dream."
The competition is running over the next three months, split into three rounds.
Here is the date breakdown:
Round One (early-bird) has now closed.
Round Two is now open and closes June 30th 2017
Round Three dates to be confirmed (submission fee to increase to $100)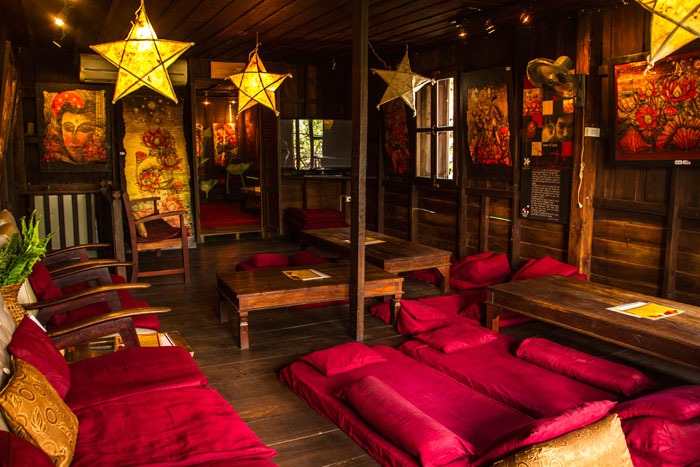 Three fortunate finalists (one from each round) will be chosen and flown to Luang Prabang, Laos, all-expenses-paid (did I say this could be the best deal in the world?), to meet with Isabel and her family and prepare their final plea.
What's even cooler is that the filmmaker hopes to turn this social experiment into a documentary about her experience.
"There will be fun challenges they will need to complete in front of panel of guest judges to see how well they can adjust to the culture and surprises, which you need when you run a business in a foreign country" she said.
"One lucky winner will then take over the two businesses and their life will change forever."
Why Is Isabel Doing This?
Isabel began her dream life with no money or entrepreneurial experience and wants to give you the same chance she had to grow and thrive.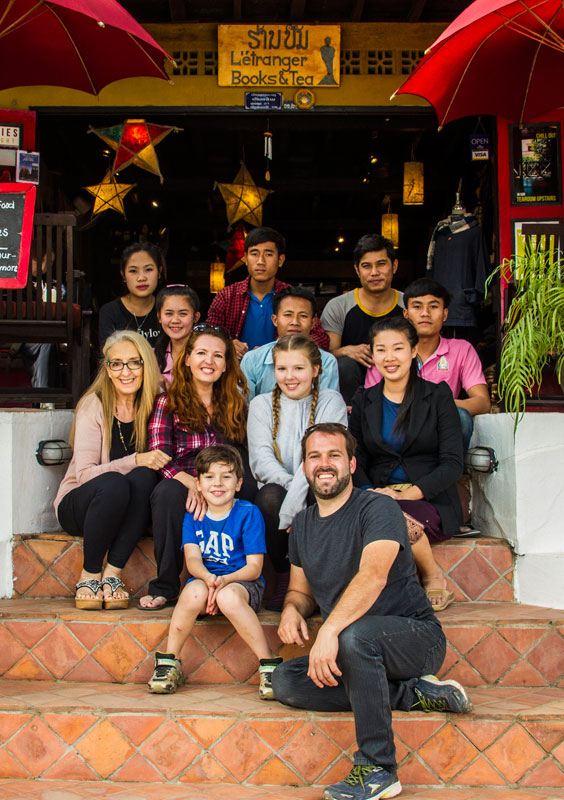 "I've always done things differently in my life and as crazy as it sounds, this idea resonated with me," she said.
"I know it might sound too good to be true but I'm really doing this. This is the perfect ending to my story in Laos and the beginning of someone else's." she concludes.
How To Enter The Dream Life Abroad Competition…
Want in? Of course you do!
To enter, all you have to do is visit the Ultimate Dream Life Abroad website at www.ultimatedreamlifeabroad.com and follow the simple steps.
Sending dream life vibes in Laos your way!
PS. Share this with your friends on Pinterest for more chance of one of you winning (then the rest can join in for the ride)! Pinnable images located below…
About Isabel Dréan
Isabel Dréan is an award-winning filmmaker from Montreal, Canada. The French Canadian is the owner of L'Étranger, Books & Tea, Kopnoi Gallery in Luang Prabang, Laos. She is the founder of The Ultimate Dream Life Abroad, an international competition to give-away the life she created with her family in Laos since 2001.
Pin your favourite image >>