Store-bought products can be loaded with many chemicals, which isn't necessarily good for your skin. On top of that, some of the products in the market are quite expensive and not easily available. Chemicals can cause breakouts and skin irritation but the right skin care methods are gentler, hence soother the skin.
You don't have to part with large sums of money to take care of your skin. You can simply make your own products at home. The beauty of this is that you can customize your products to meet the respective needs of your skin. The ingredients of these homemade products can also easily be found at home.
Natural homemade skin care methods are also eco-friendly and very suitable for vegans. Organic products that have been supplied by mother nature have been effective for centuries. There's no need to complicate things. Sometimes all you need is to stick to the basics and that will be enough for you. So here are some natural homemade remedies that you can swap for store-bought products.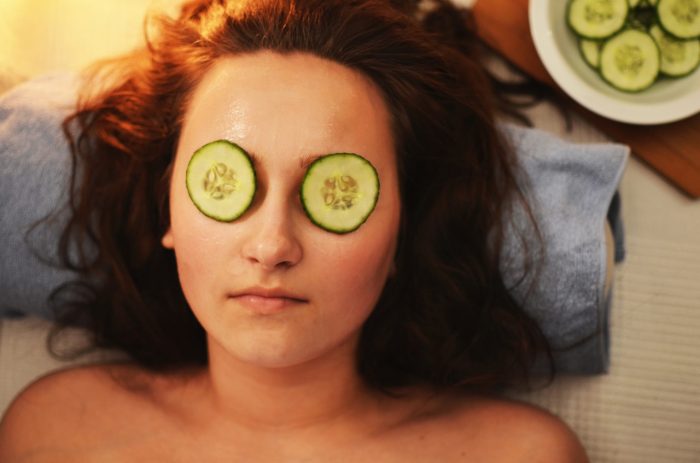 DIY Facial Cleanser
Castile soap is a gentle cleanser that doesn't strip the skin.
Almond oil helps to remove makeup and any oil buildup as well as moisturizes and nourishes the skin.
Vitamin E oil gives the skin an extra boost by nourishing the skin with vitamins.
Lavender oil helps to soften and soothe irritated skin.
Simply mix all the ingredients together in a small applicator bottle and it's ready for use. This facial cleanser is suitable for all skin types.
DIY Facial Scrub
Baking soda helps by slightly shrinking the size of your pores. This prevents dust and other particles from clogging them. It also contains anti-inflammatory and anti-bacterial properties that prevent acne.
Lavender oil has anti-inflammatory properties that make it great for soothing and healing skin that's irritated or reddened from the sun, bacteria or insect bites.
This is a physical exfoliator so it should ideally be used about three times a week. The scrub, like any other physical exfoliator, should be used gently to avoid causing micro-tears. Apply scrub to face, massage gently for a few minutes then rinse it off.
DIY Facial Mask
1 Tbsp. raw honey is full of antioxidants to help fight wrinkles and aging skin.
2 Tbsp. uncooked oatmeal which soaks up the excess oil on your skin and helps treat acne. It also contains anti-inflammatory properties that help get rid of dead skin cells.
Grind or blend the whole oats into a powder, for gentler exfoliation, then combine with the honey. Apply to face and let it sit for 15-20 minutes then rinse it off.
DIY Toner
Add 1/3 part apple cider vinegar which contains antibacterial and anti-inflammatory properties. It also helps regulate the pH balance of the face which is essentially what a toner is supposed to do.
Mix in 2/3 part water to dilute the apple cider vinegar.
5 drops Lavender oil which contains antiseptic and anti-inflammatory properties.
This toner is suitable for all skin types. Make sure you wash your face before using the toner and store it in a glass container at room temperature. Using it in the morning can also help prep your face for makeup.
DIY Eye Cream
1/4 cup green tea which is full of antioxidants and has anti-inflammatory properties to calm and soothe the skin. The caffeine also helps tighten the skin.
1/8 tsp. NeoDefend
1 tbsp. rosehip seed oil which helps restore skin's elasticity, reduce broken capillaries, fade age spots, and balance oil glands.
1 tbsp. sweet almond oil which greatly reduces dark circles under the eyes as well as scars and dark spots. It helps to renew skin and nourishes dehydrated skin.
1/4 tsp. vitamin E which helps fight wrinkles and creates a firming effect on the skin.
1 tsp. emulsifying wax
1 drop carrot seed essential Oil heals and rejuvenates skin cells. It also contains antioxidants, Vitamin C and Vitamin K, which helps reduce the damage done by harmful UV rays.
3 drop lavender essential oil which is anti-fungal, antibacterial and antiseptic. It is also calming and moisturizing.
Brew a cup of green tea. Fill two saucepans about halfway with water. Place a glass bowl with a spout in each pot and turn on the stove to medium heat. Add wax, rosehip seed oil, vitamin E oil, and sweet almond oil to one pot.
Add green tea and NeoDefend to the other pot. Heat both mixtures until the emulsifying wax has melted completely. When both your oil mixture and water mixture reach around 130 degrees, pour your water mixture into your oil mixture. Use a hand blender to mix your cream then pour it into your containers.
One the mixture is fully mixed, add essential oils. The cream is light and can be used both in the morning and the night.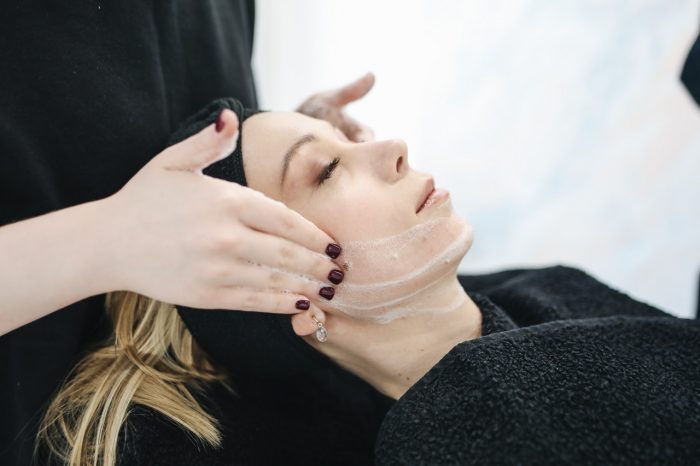 The Bottom line
Certain skin care methods can be a major source of toxins and harsh chemicals for many people. Most are packed with artificial ingredients that might have a temporary positive effect on the skin but will have negative long-term effects. Switching to organic products is not only good for your skin but the environment as well. Therefore, these skin care methods will be great for you! Plus, they help you live a more natural lifestyle.