The saying "work to live, not the other way around" is thrown about quite a lot these days, however for most, this just doesn't seem like an option when there's bills to pay, people to feed and a home to maintain, meaning most of us find ourselves stuck in the daily grind, living to work instead. And as important as travel may be for a number of reasons, it just doesn't come into the equation when a, you have job and/or study commitments, b, each pay-check is merely covering the high cost of rent, groceries and fuel and c, you literally just don't have any time to spare!
But what if we told you that there are ways around all of this, ways to reduce stress, create extra time to do the things you love (like travelling) and enjoy tons more mobility, whilst maintaining an income. Would you go for it?
Kevin Coy, co-founder of 'A Self Reliant Life' who goes by the motto "your life your rules" did, so we got in touch to dig into the crates and pull out some interesting, inspiring and helpful information to show you yet more possibilities of simple ways to earn in movement.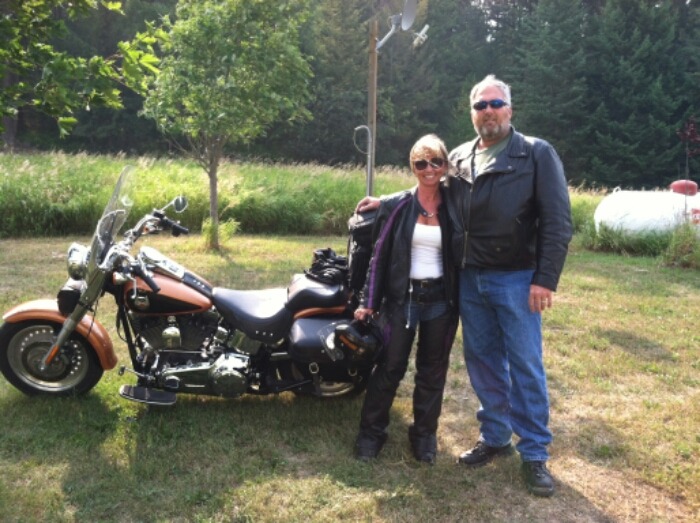 Interview with Kevin Coy of A Self Reliant Life
Hannah: Could you briefly describe what you do for a living, how you make an income from it and how you got started?
Kevin: I create and produce different products that are physical, service based and informational. These products I offer online primarily through social media sites. People can purchase or invest in these products through links from my payment gateway.
I started creating products before the internet even existed but found I was able to reach a much larger audience faster online than off. I started to learn how to offer physical products first, then services and then informational teaching products. I found that I could offer a pathway for others based on my success and results in business or hobbies or other passions/pursuits I have learned and created results that can be measured.
Hannah: What does a typical day go like for you?
Kevin: My typical day starts when I wake up not to an alarm clock. I grab a cup of coffee, get in the hot tub and enjoy the sunrise. I may go for a walk after or go check my email to see what has been purchased over night. I have breakfast out on the patio then decide what I want to do for the day. Go to the beach, hangout at home, go for a ride on my Harley or garden. I often travel to see my kids and grandkids. Time is almost irrelevant.
Hannah: Being a digital nomad means you generally have the freedom to go where you like, when you like. Do you travel a lot or do you like to have a base to settle? What kind of impact does this have on your business?
Kevin: My wife and I travel a lot we spend time in the Caribbean on several different islands. we take trips on our Harley and in our RV to spend time in different parts of the country and abroad. I travel with my wife as much as I can. We don't have to be in any particular place so we visit our children and grandchildren a lot. We take trips to visit friends and go out of the country several weeks at a time.
We have a home base in Washington state as we enjoy gardening and I have a wood shop. It also gives us a place to keep our toys. The nice thing about our business is we can operate it from almost anywhere and schedule business related activities around our travel plans.
There is no impact on our business except we get inspired to create more when we take time away and get refreshed. Our products sell and ship, money is deposited in our bank account no matter where we are or what we are doing.
Hannah: Where is your favourite destination as a location independent entrepreneur in regards to networking, internet connection and lifestyle?
Kevin: We have been enjoying our time in the Caribbean in the winter and spring months. We do most of our networking online and the connection speeds are good in the islands we visit. We really like the lifestyle there and plan on spending more time than we have been going forward. My wife loves the beach and I am an avid scuba diver and sailor. So far Saint Marten is one of our favorite islands but we exploring others.
Hannah: What are your 3 best tips for young people who are looking to turn in their 9-5 jobs and enter the digital world for more freedom?
Kevin: Tips for young people - first, believe in yourself, you have it in you to create your ultimate lifestyle. Second, NEVER stop investing in yourself, learn to see the value of something not the price. Third, get a mentor or coach to help guide you on your path. Someone who is successful in what you want to do. Your life your rules. 
Hannah: Thank you for your time Kevin! 
If you'd like to find out more about Kevin and his online business ventures or ask him some more questions about getting started, you can go and visit him over at aselfreliantlife.com/blog.
***
Your turn! Are you thinking about moving your career over to the online world in order to travel more? Are you being faced with any obstacles that you wish to overcome to achieve your goals? Release your thoughts in the comments section below!