Batok is the tattoo culture and tradition in Kalinga. It is the art of using a bamboo stick and thorn to ink the body with tribal designs. Even today, batok is still around in Kalinga. Typically, women in the Philippines who have reached the right age can get tribal designs to enhance their appearance.
Kalinga is a resource-rich province in the Philippines. Kalinga is in the Luzon Administrative Region of the Cordillera. Its capital is Tabuk and it borders the southern Mountain Province, westward Abra, eastward Isabela, northeast Cagayan, and northward Apayao.
Behind this rich culture are the people who make it what it is. Now, more and more people visit Buscalan, Kalinga just to get a tattoo from the one and only, Apo Whang Od. This woman can be described as the last and the oldest mambabatok (Kalinga Traditional Tattooist). However, she is not the only one who does tattooing in Buscalan. In fact, she teaches young children to continue the culture of tattooing in Kalinga. Here are some facts you need to know about Apo Whang Od, Buscalan, and their historic tradition.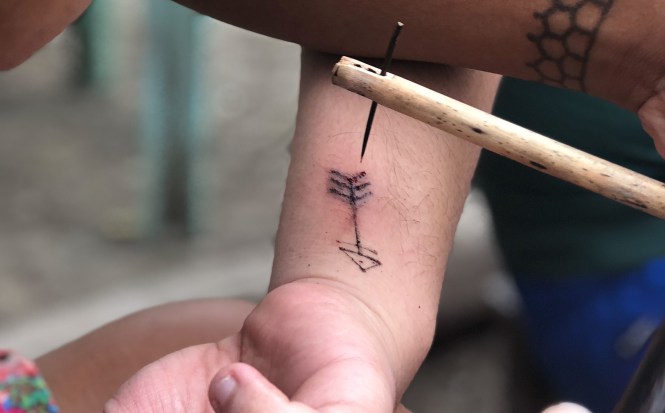 Apo Whang Od Is More Than A Hundred Years Old
Apo Whang Od was born in 1917. Since she was 15 years old, she has been tattooing headhunters and women of the Butbut indigenous people in Buscalan, Kalinga. However, there are no longer Butbut warriors, who used to get tattoos for defending villages or killing enemies. Whang-od still applies its traditional art form to tourists visiting Buscalan, despite the lack of warriors.
She was tattooed as a teenager and her first tattoo is of a ladder and a python. Fatok is the term used to describe the beauty and riches of tattooed people. When a woman's arm is tattooed, just like Whang-od's own tattoos, the woman's family is forced to pay a piglet or bundle of harvested rice (locally known as dalan) to the tattoo artist.
On the other hand, fi-ing is the term used to describe the tattoos on the chests and arms of male warriors. Whang-od practiced fi-ing until the government prohibited headhunting. The last operation of fi-ing was in 1972.
You Have To Trek To Reach The Village
You can already mark the trek to Barangay Buscalan as an initiation. It will take an average of 1 hour and 30 minutes depending on one's speed to make your way to the Butbut Kalinga tribe's tiny barangay.
With just three very short stoops, it will take you precisely 1 hour. However, you will need to keep up a very quick pace. Having said that, do a lot of aerobic and leg exercises before your trip if you intend to see Apo Whang Od.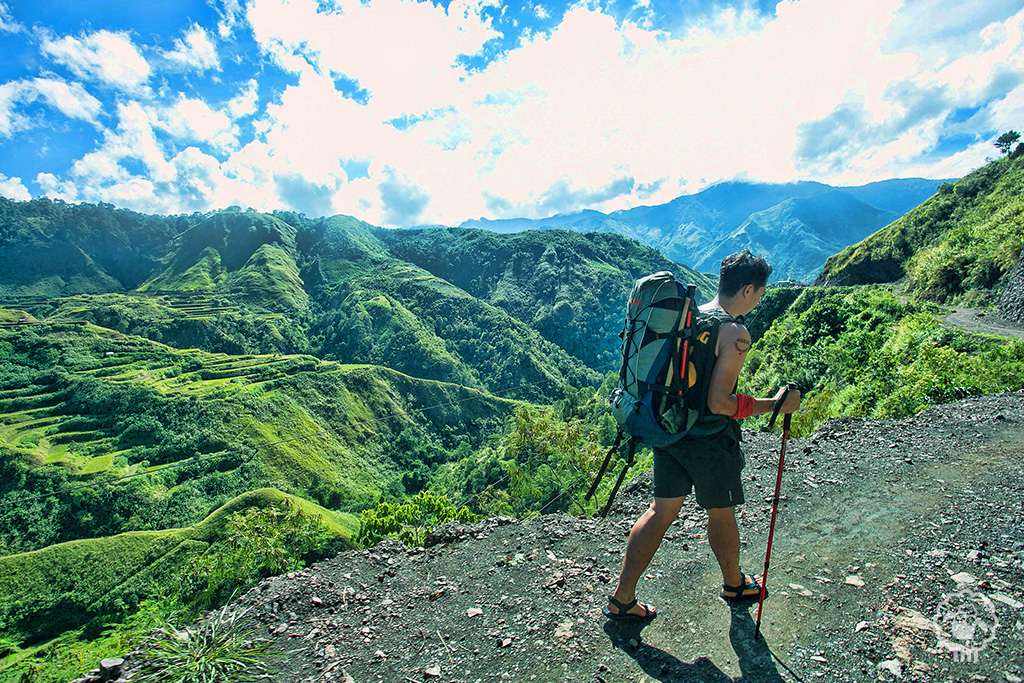 Behind The Designs
The traditional designs of her tattoos come from the symbols of nature and geometric figures essential to the Butbut tribe. The Butbut tribe is an indigenous community living in Buscalan village nestled in the lush terraces of the Kalinga Cordillera Mountains.
In the past, warriors were fought to protect the tribe and village's land and honor. They would cut off the heads of their rivals and be inked with beautiful tattoos as a reward. Such tattoos exuded bravery as they returned to their village triumphantly. As a rite of passage and sign of beauty, the females also got tattoos.
Conclusion
If you plan to visit Apo Whang Od and her village, you need to prepare a lot of things. Aside from the hike, you need to prepare for the long hours of travel. However, it will all be worth it, especially if you intend to see much more than the village. You will also get to see their culture, appreciate the surrounding nature, the see a glimpse of their lives.
For more tattoo tips, click here.
Featured image source: tattoolife.com