Are you looking for a credit card that offers generous rewards or cashback? Apply for an HSBC credit card and you can gain these special privileges on top of other benefits. By reading this article, you will find out how to request an HSBC credit card.
Powered by Mastercard, HSBC cards allow you to make purchases anywhere in the world. As a cardholder, you can shop with comfort and ease.
You can also use your HSBC credit card for travel and accommodation in your favorite local and international destinations. What's more, you can enjoy many advanced features and perks.

HSBC Credit Card Features
Being a top global bank, HSBC offers a wide range of credit cards that suit different types of people.
From its entry-level HSBC Mastercard to its elite HSBC World Elite Mastercard, each card gives you a unique set of privileges depending on your lifestyle and financial capacity. For this article, we will focus on HSBC Mastercard.
The HSBC Mastercard comes with many advantages, especially for first-time cardholders. Here are some of its benefits.
HSBC Mastercard Benefits
Upon applying for this card, you have the option to select from two Rewards Programs: Personal Rewards or Cash Back Rewards. If you've chosen Personal Rewards you can earn 1 point for every $1 of valid purchases using the card.
Meanwhile, for Cash Back Rewards, you can earn a 1% rebate on qualified purchases you make using this card.
Likewise, with the Mastercard Zero Liability feature, you can get protection on your purchases. Under this feature, you won't be liable for any transactions made during the time you've lost your card.
Moreover, you can double the manufacturer's warranty for any eligible items you purchase using HSBC Mastercard. In some cases, you can even avail of the privilege even if the manufacturer or retailer refuses to grant you the warranty.
This card is equipped with advanced chip and PIN security, keeping you safe from fraud.
How to Apply
To apply for an HSBC Mastercard, just fill out the online application form on the HSBC website. You can also apply at a branch near you.
To be qualified, you may need to present documentary proof of your identity showing that you are a Canadian resident aged 18 or older. The bank will also ask you to provide your gross annual income. You will also need to give the bank consent to look into your credit history.
If your application is approved, HSBC gives you a credit limit of approximately $5,000. But this amount can be lower or higher depending on your credit score and financial status.
Fees and Interest Rates
The HSBC Mastercard has an annual fee of $25. In addition, there is a foreign currency charge of 2.5% when you use the card outside of Canada.
The interest charges on purchases, cash advances, and balance transfers is 11.9%. In addition, the fee on balance transfers if 5% of the transaction.
If you miss paying the minimum payment ($10 or 3% of the total amount, whichever is greater) in full in two consecutive billing periods, your interest rate will increase by 5%.
The adjusted interest will take effect on the first day of the fourth billing period. This rate will continue to apply until HSBC grants you a rate decrease.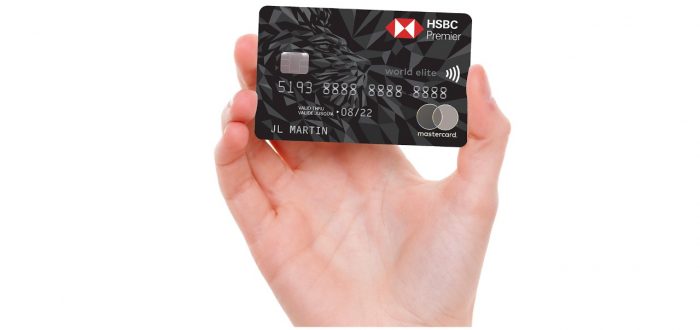 Contact HSBC
If you would like to contact the bank, you can dial 1-866-406-4722. You can also locate their mailing address at 885 West Georgia Street Vancouver, British Columbia V6C 3E9.
Summary
In summary, an HSBC Mastercard is ideal if you are looking for an everyday credit card that comes with generous rewards or cashback from your local and international purchases. Apply today to enjoy these benefits.
Note: There are risks involved when applying for and using credit. Consult the bank's terms and conditions page for more information.