Do you have what it takes to pursue new adventures? Every year there are many hikers devoted to going beyond their set limits. Many of these hikers choose to hike for miles along the Appalachian Trail.
The Appalachian Trail provides ample space for backpackers. There are about 2,190 miles to hike. Therefore, you must be ready and consider several factors. The Appalachian Trail covers a vast area of the Appalachian Mountains, where you will have fun, make new memories, and keep your body fit.
Hiking at the Appalachian Trail is a challenging task, but it is not impossible. Your trip will be safe and beneficial when you understand the hiking basics. Here is a list of hacks to help you conquer the Appalachian Trail without any problems.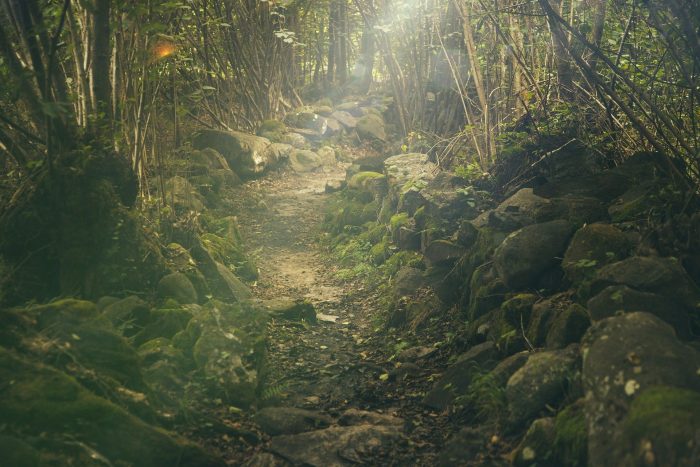 Pick Appropriate Hiking Time
Hiking should be done in good weather conditions to avoid dangerous accidents. Many backpackers love going to the Appalachian for hiking in mid-march as well as April. Others prefer going during the winter, which is also possible. While choosing the time, consider the weather and your availability.
During winter, the sun is not out for as many hours; therefore, you will need to cover many miles before it gets dark. Keep the time of year in mind when you are planning your routes. 
Train Beforehand
Before packing your bags to set off for the Appalachian Trail, train for your journey. Go for short hikes so that your body can adjust. When you go to the Appalachian Trail, which covers thousands of miles, you may overwork your body, which is dangerous and causes a lot of pain.
Ensure you train weeks before the actual trip. In addition, get adequate sleep after the small hikes to help relax the muscles.
Maximize Your Backpack Space
Ensure your bag is as light as possible. Do not overpack. Instead, take time to distinguish what items are truly necessary. It's essential to pack duct tape, as it can help you in a variety of situations. However, duct tape can occupy significant space in your bag. Therefore, it would be best if you wrapped it on your water bottle.
Don't pack any unnecessary products; make a list to carry only essentials for the hike. Carrying a lot of weight on your back is tiresome and dangerous. So make sure you lighten your load!
Use Trekking Poles
Trekking poles are a must-have while along the Appalachian trail They help reduce swollen knees, as they lower the pressure exerted on your knees. These will also help you keep your balance on rocky and uphill terrain.
Choose The Right Gear
Avoid wearing heavy boots since they can be a nightmare to walk in, especially while hiking. Moreover, during hot weather, they can start creating an irritating sensation on your feet, limiting your walking speed. Wear flexible, closed-toed shoes for ample comfort.
Carry a waterproof bag and jacket in case it starts raining. During the day, wear light clothes to enhance breathability but be sure to cover yourself during the night and evening. It's dangerous hiking in misty cold weather. You can catch a cold that will be a barrier to your journey.
Pack a pair or two of socks to keep your feet warm during the night and make sure you have an extra pair in case your feet get wet. Good socks also reduce the chances of getting blisters after walking for a long time.
Master The Direction Signs
While navigating the Appalachian Trail, take the time to study your map and understand where the south is on the map. If you are lost, identifying the south direction will help you retrace your trail. This area consists of a vast wilderness, so you should always be aware of your general location.
Pack A First Aid Kit
It's hard to predict accidents; therefore, you must pack a first aid kit, just in case. This kit will help you deal with minor injuries. Wearing the right gear will, however, reduce the chances of having an accident in the first place.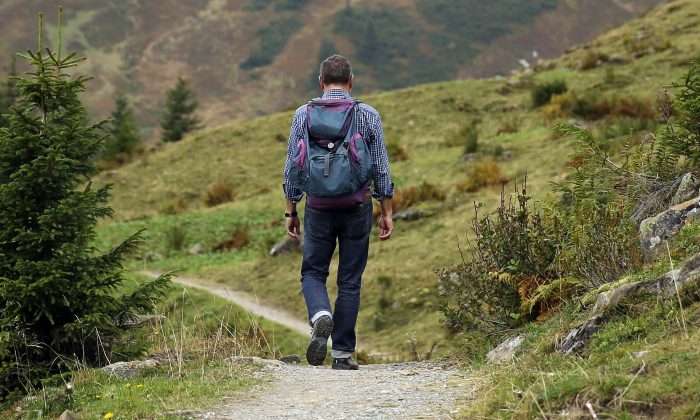 Conclusion
Hiking on the Appalachian Trail is fun when you have packed the right items and understand how to survive in the outdoor space. You must be ready to unplug from your daily comforts to have a thrilling and fulfilling experience. The Appalachian Trail is a must-visit.