If you're planning a trip to the largest hot desert in the entire world, there are some things to remember and know to make sure that your trip is enjoyable. A visit to the Sahara is unlike your typical trip--this is far from a walk in the park.
The Sahara, which covers an area roughly as large as the United States, is a popular destination due to its sand dunes, that move like the ocean, and historic and interesting towns filled with semi-nomadic tribes that will teach visitors a thing or two.
Read on and discover some of the tips to help you prepare for your trip, as well as help you build your itinerary, activities and guide you to a night under the majestic sky in the desert.
Preparing For Your Trip
Where To Go In The Sahara
Things To Do In The Sahara
Camping In The Sahara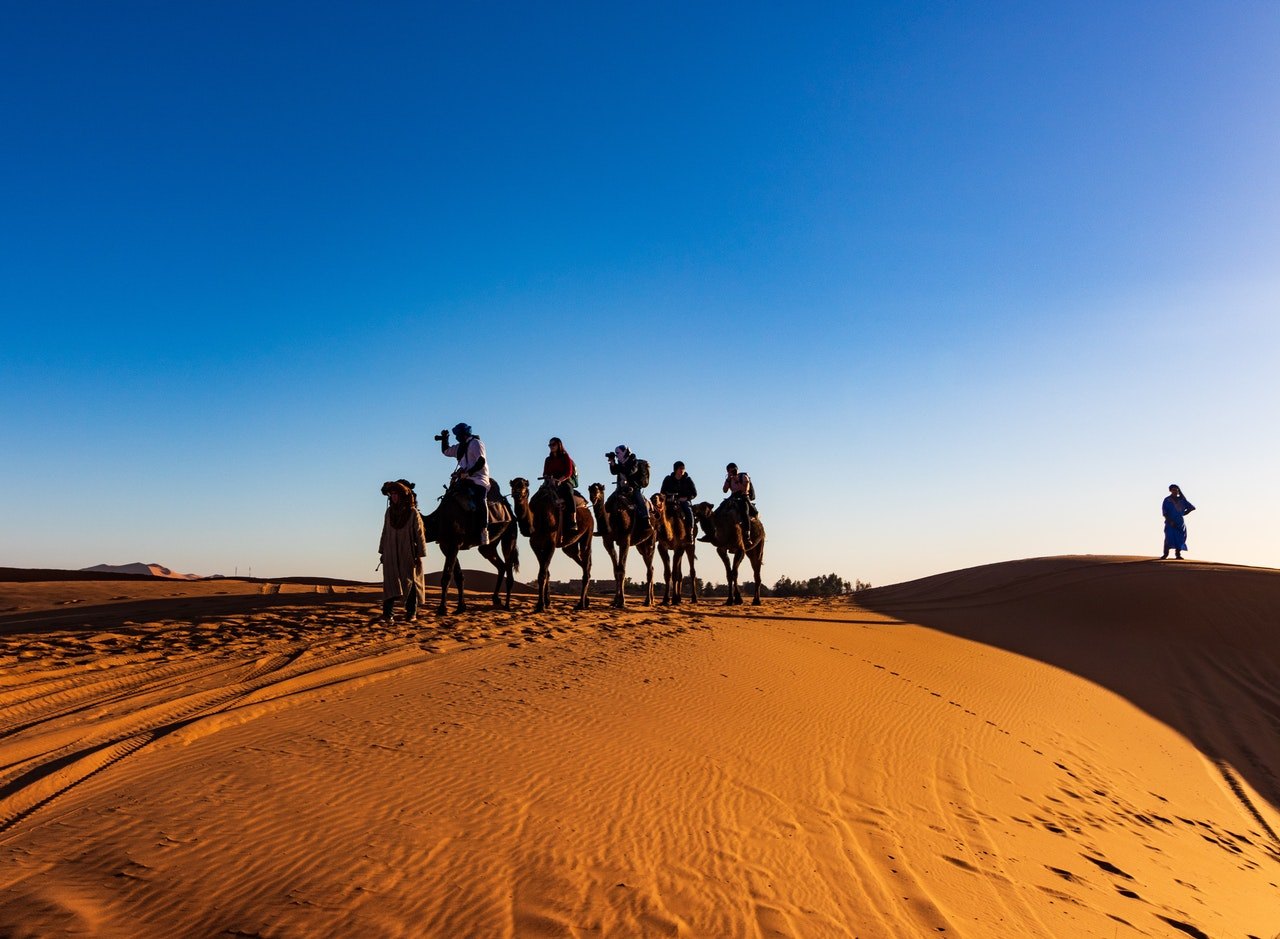 Preparing For Your Trip
Here are some tips to follow when preparing for your trip to the Sahara Desert. The first is to pack appropriately, especially when you are planning to go camping under the stars.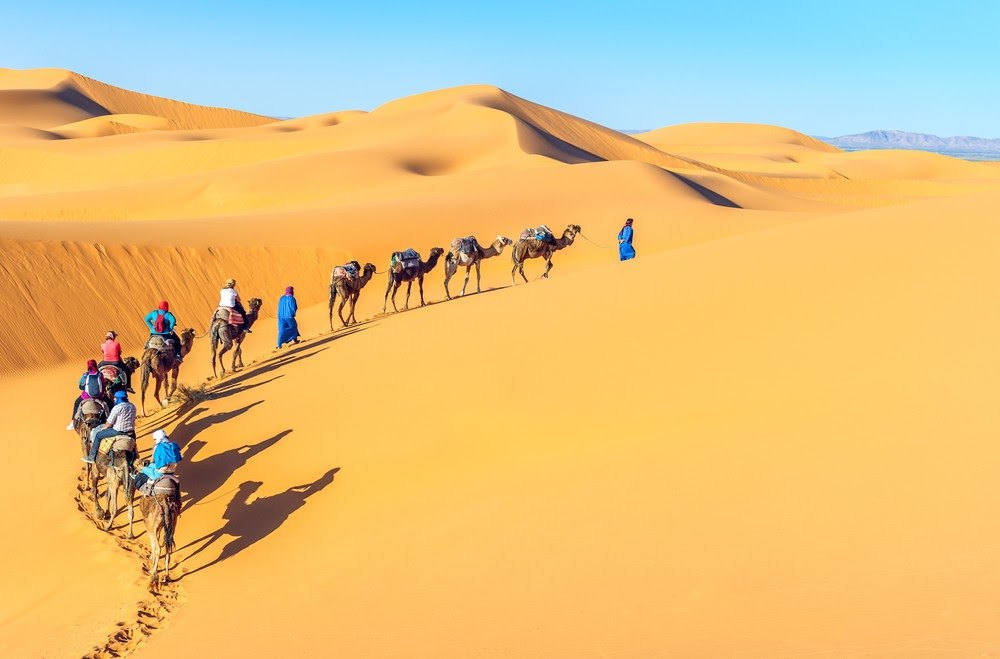 Don't think that because you are in a desert, the temperature is hot - it can actually get very cold once the sunsets. Be sure to bring extra layers such as windbreakers to keep you warm.
Second, be sure to bring a sunhat, some UV sunglasses, and a pair of closed-toe shoes and long pants to wear during the camel trek. It is important to do this to protect yourself from the camels' rough fur. Moreover, bring some extra strong sunscreen with SPF and chapstick to protect yourself from the sun.
Third, it would also be advisable to bring a flashlight when camping at night. Do not forget to bring dustproof or waterproof bags as storage for your things.
Clothes To Bring
It is important to remember that Morocco is a conservative and religious country, so be sure to be mindful of what you wear when visiting the desert. The general rule of thumb is to cover the shoulders and above the knee. This applies to both men and women.
However, do not wear dark clothes as they will absorb much of the heat and make you feel warmer than they should be. You can wear light-colored and loose clothes so as not to restrict your movement.
It is advised to wear long pants to avoid getting scratched by the camels' fur. You may also want to bring a scarf to cover yourself up when driving and traveling during the day. Make sure that the scarf isn't too thin!
Where To Go In The Sahara
There are plenty of places to visit in the Sahara. These range from rolling sand seas, which make up one-fourth of the desert, elevations such as Chad's Ennedi Plateau and Tibesti, and little towns that feature sand-drowned stone houses and square mosques.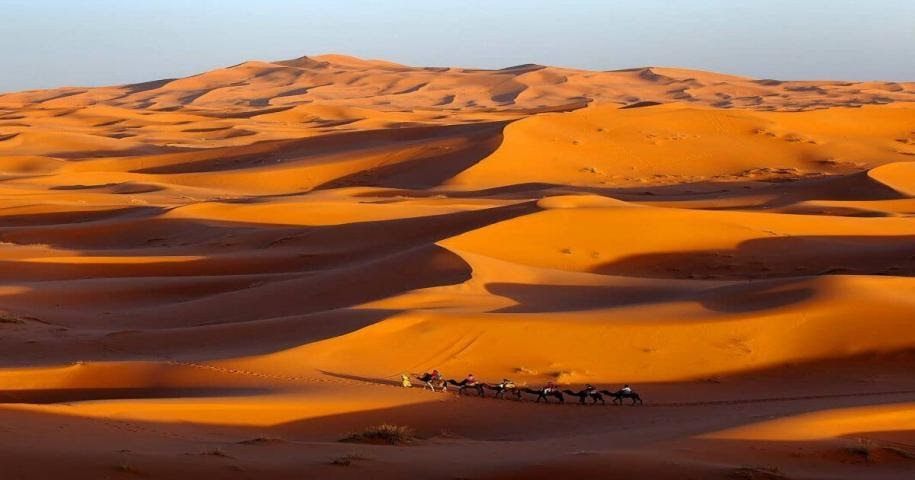 You should visit Chinguetti in Mauritania, whose ancient fortified old town (ksar) is included on the UNESCO World Heritage List. Chinguetti is an important part of Mauritania's culture, with its mosque serving as the symbol of the country. However, this town is in danger of disappearing because of the sand.
The second place is the Erg Chebbi in Morocco, a cult-favorite thanks to its iconic apricot color, which provides a spectacular sight during sunset. These dunes reach over 100 meters above the town of Merzouga located below. Tourists enjoy this view via 4WDs, which leaves tracks all over the ergs.
The third place is Erg Chigaga, located at the end of the road, making it harder to reach than Erg Chebbi. Because of this, there are fewer visitors who come to this area. Next is the Ennedi Plateau in Chad, which is one of the highest points in the entire desert. Its big massif that is as large as Switzerland forms a natural sculpture park and area for Toubou camel herders.
More Places To Visit
You should not miss the oldest village in the Sahara, the Tamegroute, which is located on the edge of the desert. Tamegroute is home to the Zawiya Nassiriya, a renowned Islamic school with a library that stores illuminated manuscripts.
Aside from its library, Tamegroute is also known for its fine ceramics. With clay dug from the Draa River and hand-dipped in a green glaze, each ceramic piece will surely captivate, delight, and encourage everyone to take a piece home as memorabilia or souvenir.
Lastly are the towns in south-central Algeria where you will come across Beni Abbes, Timimoun, and Taghit. Guests coming from the Grand Erg Oriental can rest and take refuge for a while.
Things To Do In The Sahara
Aside from riding camels, camping, and stargazing, there are many activities to partake in which you and your loved ones can enjoy while visiting this majestic desert. If you're interested in digging for fossils, you can do so as the region is rich in fossils. You can even take one home if you're lucky to dig one up!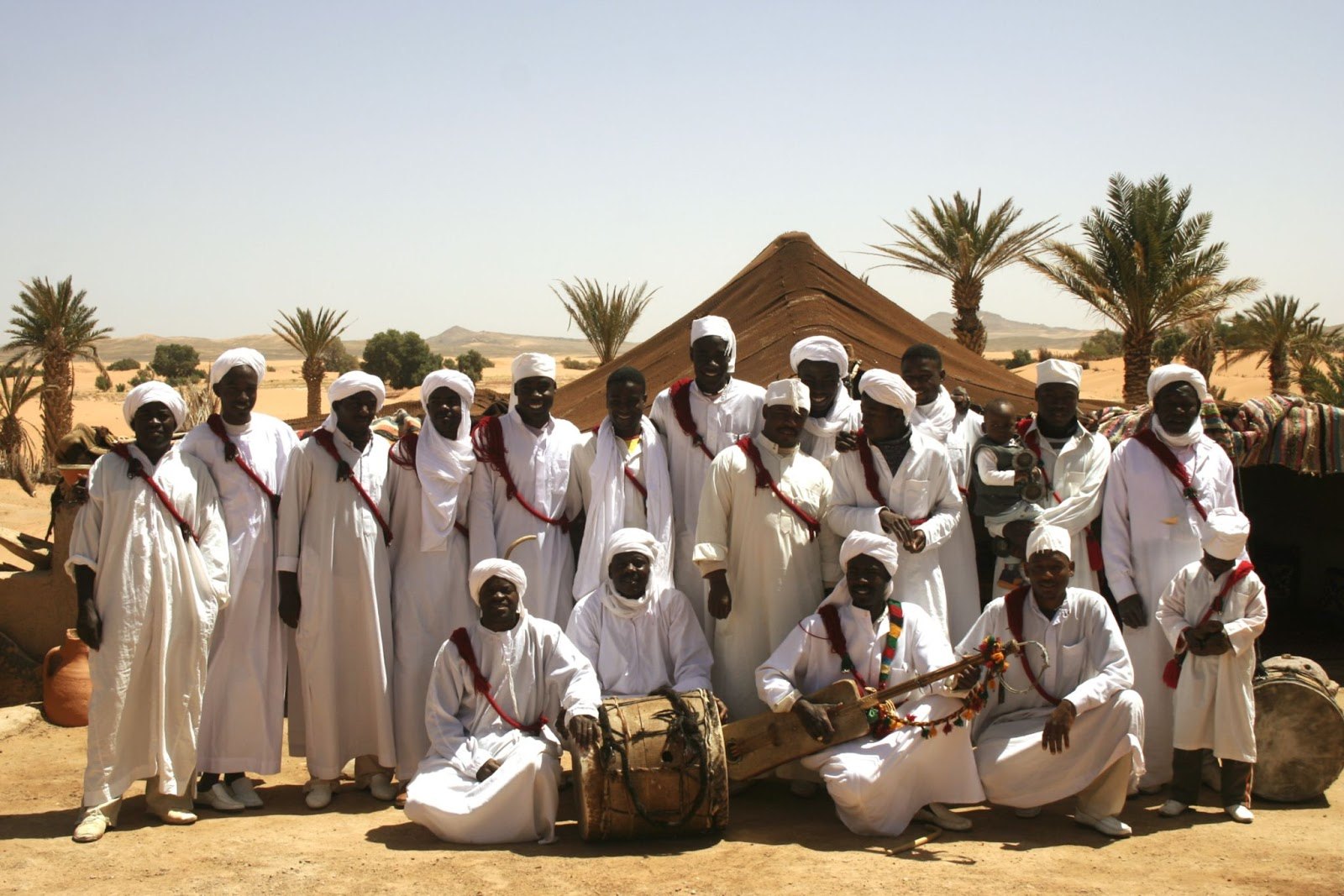 You can also shop in local markets in Rissani and Zagora. Rissani, which has the biggest market in the region, can be visited on Tuesdays, Thursdays, and Saturdays. Zagora's vibrant market, on the other hand, can be visited on Wednesdays and Sundays.
If you want to listen to the real home of the Gnawa music that is popular in Essaouira, Morocco, head to the town of Khamlia, where you can find many places to listen to this spectacular music.
At desert camps, there is a lot to enjoy during the night, where campfires, music, and even dancing are enjoyed. Camping in the Sahara will be discussed in the next section.
Interacting With The Nomads
For an immersive and more authentic stay, you can also try visiting a semi-nomadic family. Be sure that you bring a trusted guide to do the translating for you. This is a great opportunity to learn more about their way of life and appreciate your stay in the Sahara.
Moreover, it is customary to offer some help to semi-nomadic families you visit, which can be in the form of a monetary donation or in kind. You can bring toys, pencils, and paper for the children.
It is important to be sensitive to their hardships, such as access to education, healthcare, and clean water. You can ask your guide to direct you to some non-profit organizations you can work with to provide some help.
Camping In The Sahara
Camping in one of the greatest deserts in the world is an unforgettable experience. Some even say that a trip to Morocco would not be complete without experiencing a night under the African sky.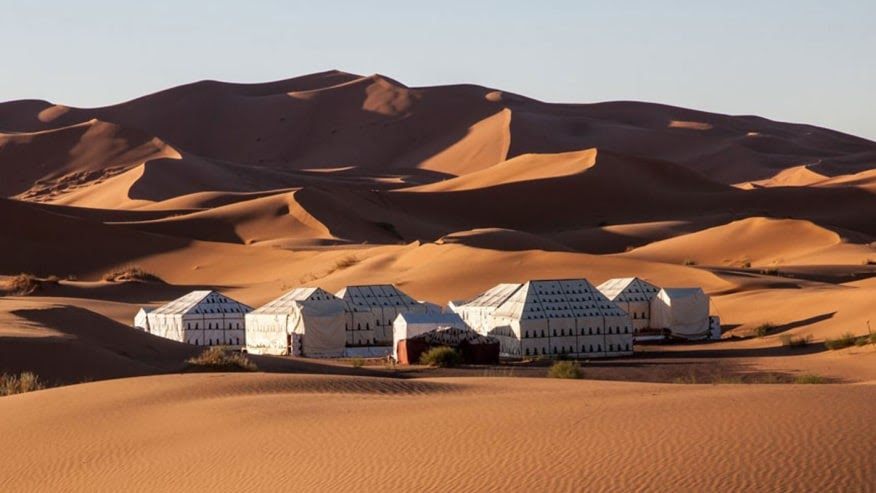 Camping in the Sahara is a joyous and fun-filled journey. However, there are some tips you should know and follow to fully make the most out of your camping trip. First is that if you want to have access to the most basic amenities such as a comfortable toilet, you will want to stay in a higher-end camp where you will pay extra.
You will also pay more to be able to have your own tent that is furnished with clean linens and decent camels. However, all of these things will pay off once you wake up to the amazing view of the sunrise at the Sahara Desert.
It is advisable to stay in the Sahara for more than just a night to really make your trip worth it. You may want to stay in a lodge on the second night if you are not comfortable extending your stay under the sky. Expect that there will be no mobile reception and electrical supply given that the place is extremely remote.
Best Time To Visit The Sahara
With all this information, the next question to answer will be, "When can I visit the Sahara?" The best time to do this is between May and October, where the temperatures during the day are milder and colder.
During the winter, including December through January, temperatures at night drop below freezing, so you may not be able to enjoy camping due to the chilly temperature.
However, if you can stand the heat, you can combine a visit to the desert with the country's famous Gerewol Festival, which is held in late September. This festival is for young Wodaabe men to find partners by showing off their physique and capabilities.
Conclusion
Visiting the Sahara is truly an unforgettable experience. Witnessing the beauty of this natural landscape is a moment that one should never take for granted. The Sahara is truly one place that proves how humans are blessed to have such a unique environment.
Be sure to follow this travel guide to make sure you make the most of your trip and enjoy your time as you walk along the beautiful Sahara. Don't forget to stock up on sunscreen and other essentials.