While Santa Cruz is widely known as the "surf capital" of the west coast because the biggest and best waves in California are found all up and down the Santa Cruz shoreline, this great area has much more to offer than just the surf and sand.
Some of the locals may want to keep some of these secret spots hidden from tourists, but if you get a chance to venture a little way from the public eye, you can fully enjoy some of these great spots for yourself…
Visit These Secret Spots in Santa Cruz On Your Next Trip…
Love these secret spots in Santa Cruz? Pin this on Pinterest >>

Shark Fin Cove
Alright, technically you are going to find surf and sand at Shark Fin Cove, but this amazing beach has much more than just sand and water to splash around in.
Located less than ten miles north of Santa Cruz, you can find a trail right after you pass Bonny Doon Road where you can take a short hike to find one of the most concealed beaches in the area.
This beach also includes a cave with some outstanding shark fin shaped rock formations that you may ever have a chance to see.
Once you finish exploring the rock formations in the cave, you may find that you have the entire day to spend all alone enjoying the great views of the ocean and listening to the blissful peace and quiet as only the California coastline can offer.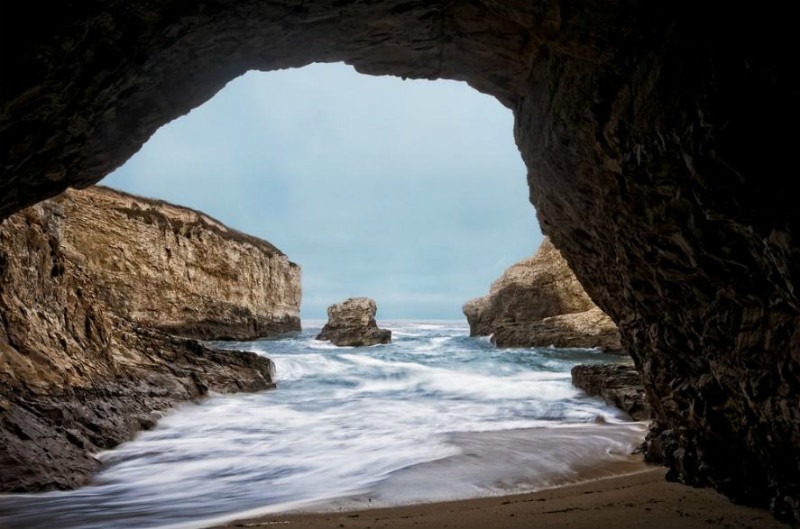 Land of Medicine Buddha
A non-profit located in the heart of the beautiful redwoods and the Santa Cruz Mountains in Soquel, California, Land of Medicine Buddha is truly a peaceful place where nature works singlehandedly to combat the stress and depression of living in the city.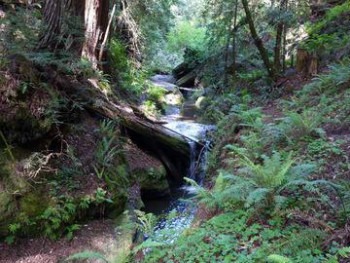 This place is a great escape where you can rent a charming little hostel for an overnight breather, journey through the woods alone or with a friend and take time to feel the peacefulness that nature can bring to your life.
Vegetarian meals are served at the hostel each day and at night, nothing beats sitting under the starry California sky with a nice bottle of wine and someone special.
Swanton Berry Farm
Situated just past Davenport and down the road from Santa Cruz, Swanton Berry Farm is a favoured place to go when you have family to spend time with.
This organic farm offers a great selection of freshly picked strawberries and some of the best tasting strawberry jam on the west coast.
You can also enjoy specialties including cheesecake, chocolate covered strawberries and many other scrumptious desserts made fresh daily.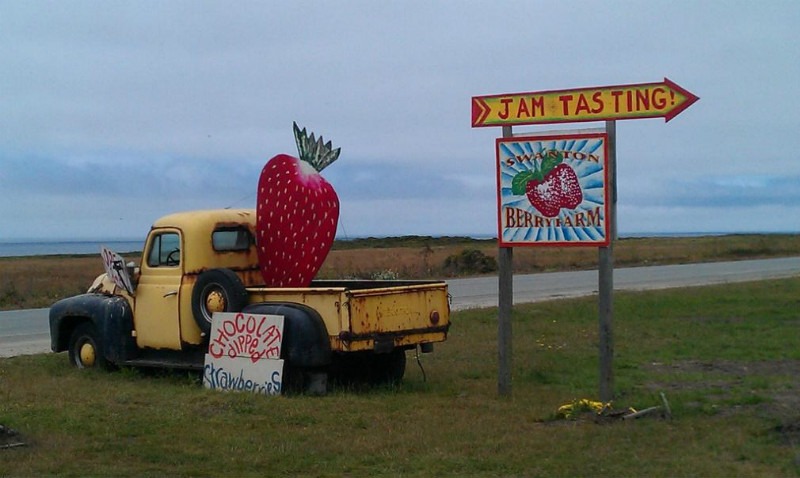 This farm may be a bit of a culture shock to many people as they quickly realise that what they eat is paid for by use of the honour system, and it is up to you to put your money where it belongs as you will not find a cashier on the grounds at any time.
Try finding a place like this in the city. You won't!
It's a favourite spot to check out after a day hiking in the woods or sitting in the sun all day at the beach.
Cole's BBQ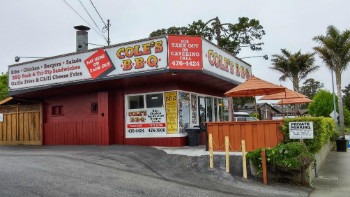 Any fun outing is going to include great food, and in Santa Cruz, that food is found at Cole's BBQ.
This place gets packed during the day with locals who know what good barbecue is and once you wait in the long line, you'll be able to see for yourself just how tasty it is.
You will find plenty of seating outside, but you better arrive right when the doors open if you want to sit at a table indoors as they fill up fast and are seldom ever empty.
Hell Hole
Hell Hole, located just near UCSC is one of the coolest caves in Santa Cruz and is one that you need to prepared for before arriving.
You will follow a river to get to the cave so be ready for a little hike…
Once at the cave, get ready to crawl on your hands and knees and don't expect to leave the cave without being covered in dirt.
You will need a headlamp and be sure to bring extra batteries with you just in case yours wear out.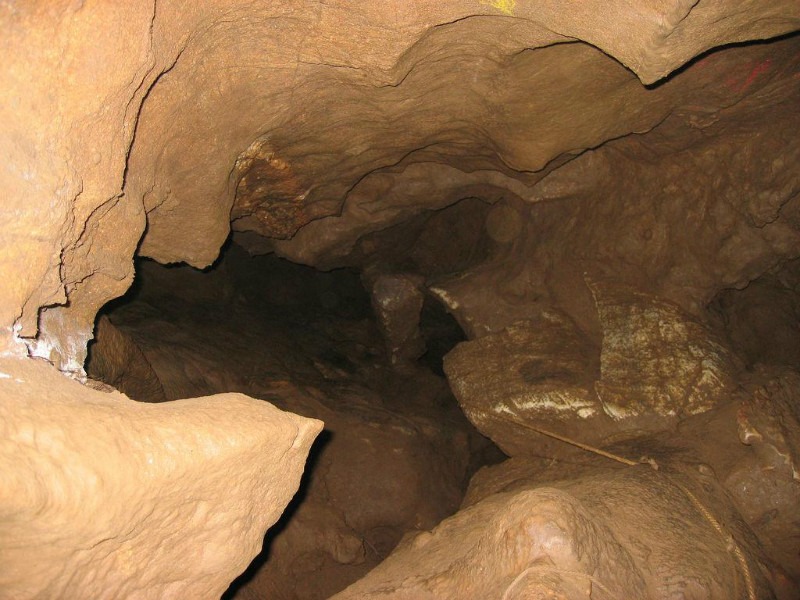 Dress comfortably and try to avoid wearing anything tight because you will need to be able to move easily once inside.
If you don't like tight spaces, you may want to explore the area outside as the cave has some extremely tight spaces that you will need to crawl and climb through.
The cave features a sculpture room and spelunkers must hike down a 90-foot vertical hill that locals call the pit.
Plan to be at the cave for at least two or three hours because it's going to take you a while to explore and fully enjoy all that is offered.
Secret Spots in Santa Cruz Conclusion
You will find the best things to do in Santa Cruz when you decide to venture a little way off the beaten path, it is usually best to check out the places that the locals like to spend time.
While some of the locals will try to avoid showing tourists the fun spots, you can always check these exciting places out and work on meeting new friends that you may run into along the way.
New friends, especially in Santa Cruz, are always great for finding out where the real fun is.
---
Santa Cruz Travel Resources
Santa Cruz Hotels
If you haven't already started looking, now is a good time to search for Santa Cruz hotels while it's fresh in your mind.
Want stylish accommodation you can afford? Enter your dates and Hotels Combined will scan all the top booking sites (Booking.com, Hotels.com, Expedia, etc) for the cheapest prices possible:
Santa Cruz flights
If you don't have your flights to Santa Cruz yet, now's the time to look at your options.
Bear in mind, Santa Cruz doesn't have it's own airport. You will need to fly into San Jose which is about 35 miles away.
You can get some amazing travel deals from a number of destinations around the world with Cheap Flights. Take a peek and see what promotions they have on at the moment!
---
Over to you! Leave your thoughts in the comments section below…
Do you know of more secret spots in Santa Cruz to add to the list? Let us know!