Delhi is often misunderstood as just being India's capital, a political and economic center, and an IT hub. This false notion faded minutes after I first visited this bustling metropolis. Delhi is not a city, it is an emotion.

This Is Why I Recommend You To Visit Delhi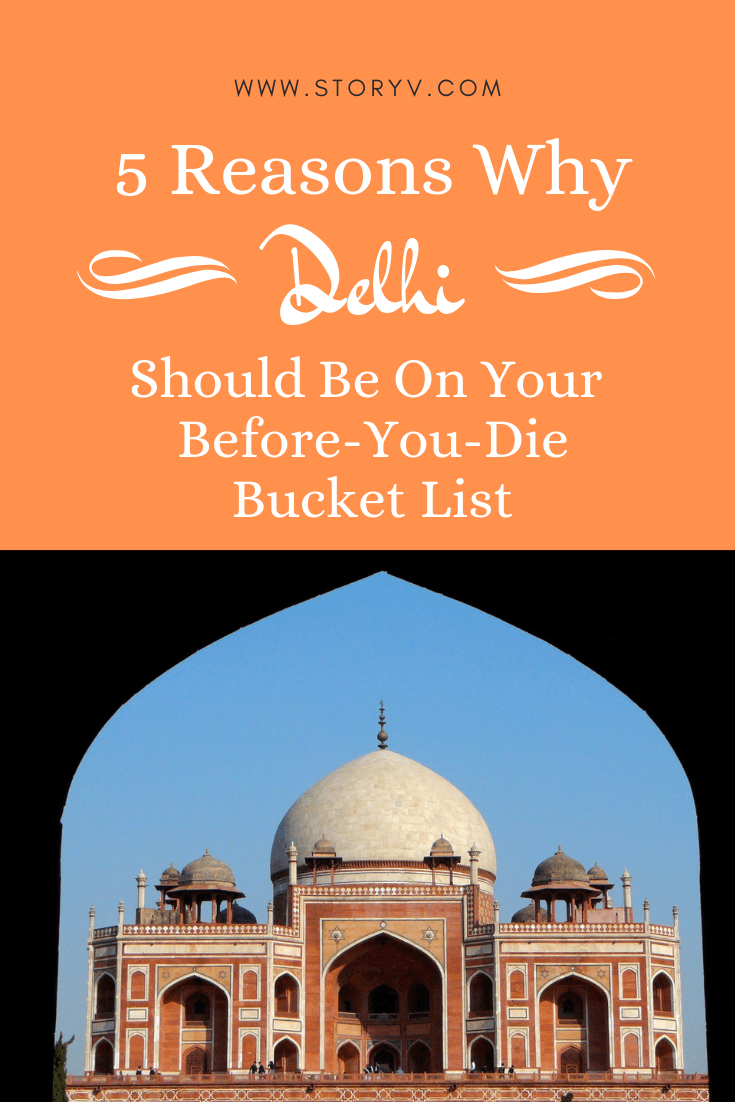 While I reminisce about my time in the city, let me list five reasons to visit Delhi....
1. Rich Historical Past
Today a massive metropolitan, the city's roots can be traced back to the second century BC. Ruled by Pandavas, Mauryas, Chauhans, Mughals, Marathas, and the East India Company, Delhi has maintained strong ties to its timeless history.

The archaic monuments of Delhi will make you travel back in time. The forts and tombs here have an intriguing vibe that will force you to explore them further.

The best monuments to visit, for an up-close affair with Delhi's past, are:

Red Fort: The king-size sandstone walls and time-defying architecture makes this one of India's most notable heritage sites. Built by Mughals in 1648, Red Fort is a historic site, a museum, and a monument amidst the chaotic flutter of Old Delhi.
Humayun's Tomb: Another wonder carved out of sandstone, Humayun's Tomb was built in the early 1500s. The intricate Persian details and its striking similarity with the Taj Mahal is worth noting.
Qutub Minar: This 72.5-meter minaret was built about 1000 years ago. You will find India's first Islamic mosque at the base of Qutub Minar.
Other Historical Marvels: Some other famous monuments are India Gate, Jama Masjid, Jantar Mantar, Lotus Temple, Safdarjung Tomb, and Mutiny Memorial. These date back from the ancient era to the Independence struggle of the 1900s.
2. Multiculturalism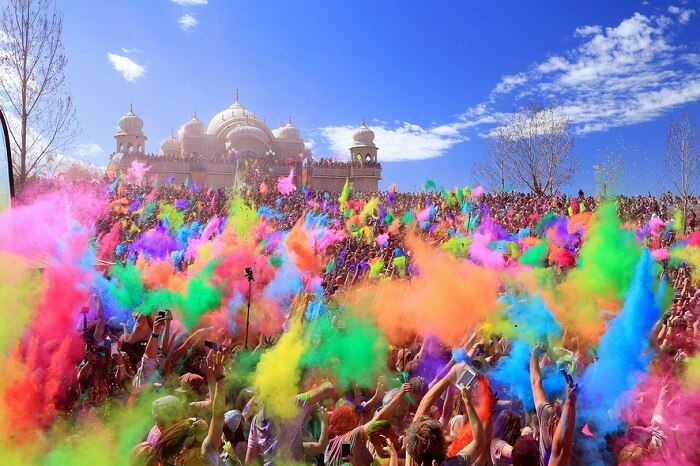 Another reason why you should visit Delhi is its multiculturalism. People from different states and cultural backgrounds come together to create what Delhi is today. Due to this blend, the city celebrates different festivals with great joy and vigour.

Try visiting Delhi during the festivals of Holi, Id, Diwali, Dussehra, Chatt, Gurupurab, Durga Pooja and Lohri. You will witness a close-knit community that has its roots invested in the traditions till date.
3. Food
Delhi is food heaven. Every dingy street, roadside corner, shopping complex, and the mall will have some or the other specialty to offer. A food trail in Delhi can be an adventure in itself.

It is nearly impossible to lay down the best eating spots in Delhi. However, here is a list of things to try while you're here:

Stuffed Paranthas at Paranthe Wali Gali in Chandni Chowk: Your trip will be incomplete without devouring the butter-smeared paranthas here.
Chaat at Bittu Tikki Wala, Karol Bagh: I could spend an entire evening standing by the stall indulging in plates full of tikkis, dahi bhallas and gol gappas here.
Butter Chicken at Moti Mahal, Daryaganj: Delhiites are famous for their love of Butter Chicken. Anything lathered with butter becomes an instant Delhi favourite.
Kebabs at Salim's Kebabs, Khan Market: Straight from the house of Mughals, kebabs are grilled chunks of chicken, meat, and fish. Often topped with exotic spices, kebabs are served with green chutney and salad. Don't forget to grab a bite.
Mutton Korma at Karim's, Jama Masjid: Karim's is Delhi's hotspot for Mutton Korma. You must pay a visit here, even if it is out of your way.
Cholle Bhature at Sitaram Diwan Chand, Paharganj: Think chole bhature. Think Sitaram Diwan Chand. Period.
Momos at Nagaland Food Stall in Dilli Haat: Momos and other Chinese delicacies have found their way into the hearts of Delhiites. There are so many Momo-shops in different corners of the city. Dilli Haat happens to be my favourite.
South Indian at Saravana Bhawan, Connaught Place: The first time I stepped into Saravana Bhawan, I thought it wasn't going to live up to the hype. They serve food on banana leaf mockups and try delivering an authentic South Indian experience. For the best Dosa and filter coffee in Delhi, don't forget to visit this place in CP.
Daulat ki Chaat at Chandni Chowk: If you're in Delhi during the winters, this frothy dessert is what you'll find in the streets of Chandni Chowk to satisfy your sweet tooth.
Milkshakes at Keventers: When it comes to milkshakes, Keventers is the heart and soul of Delhi. There are a couple of Keventers outlets in the city. Don't forget to try the Paantastic milkshake while you're here.
Mouth-watering, right?
4. Shopping
A shopping spree in Delhi is another adventure that you must prepare for. Starting with high-end brands to street shopping, you will find everything here.

However, the best form of shopping here can be done at the community markets and crowded bazaars.

The following Delhi markets will give you the maximum bang for your buck...

Dilli Haat
Chandni Chowk
Sarojini Nagar
Khan Market
Paharganj Bazaar
Gaffar Market
Majnu ka Tila
5. Accessibility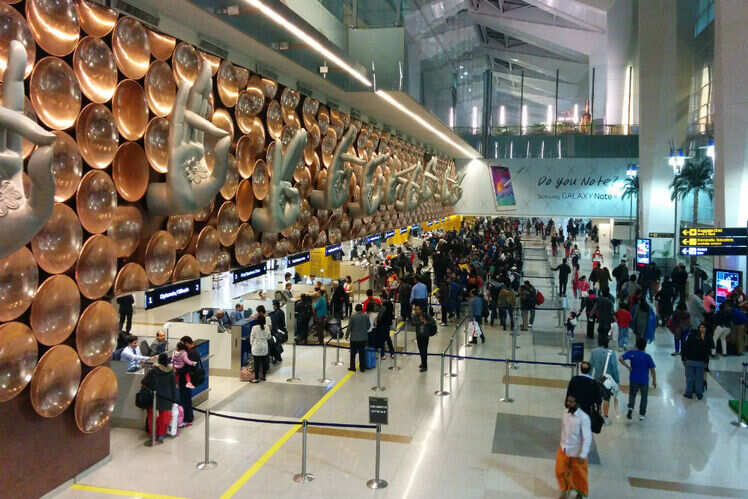 Delhi is well connected to other parts of the country by road, railway, and air.
The Indira Gandhi International Airport is the busiest in the country. It has three runways and six terminals.
Similarly, the New Delhi Railway Station is well connected to all corners of the country.

Another impressive reason to visit Delhi and keep it as a base is its proximity to other North-Indian attractions. You can easily visit the Himalayan state of Uttarakhand, the holy city of Varanasi, and the Great Indian Desert of Rajasthan in just a few hours.

Best enjoyed at a slow pace, Delhi will make you fall in love with its corners and curves. It will leave you craving more exploration and insight.

Looking at all these reasons to visit Delhi, if you're planning a trip to this Indian capital, open your heart and mind. I'm sure the city won't disappoint you!
Recommended Resource: Find the best deals on Delhi accommodation