Humankind has gone from land to space in a comparatively short span of time. But the thrill of a road trip still continues to kindle many hearts.
There are a number of beautiful roads that bless this world and make for amazing road trip routes.
One incredible road is the 100km stretch from India's Udaipur to Pindwara on National Highway 76. This road offers some breathtaking views and long lasting memories for travelers.
Here are 7 amazing things about the road from Udaipur to Pindwara which absolutely make it worth the drive…
What Makes The Road From Udaipur To Pindwara, India One Of The Best In The World?
1. Udaipur – The City Of Lakes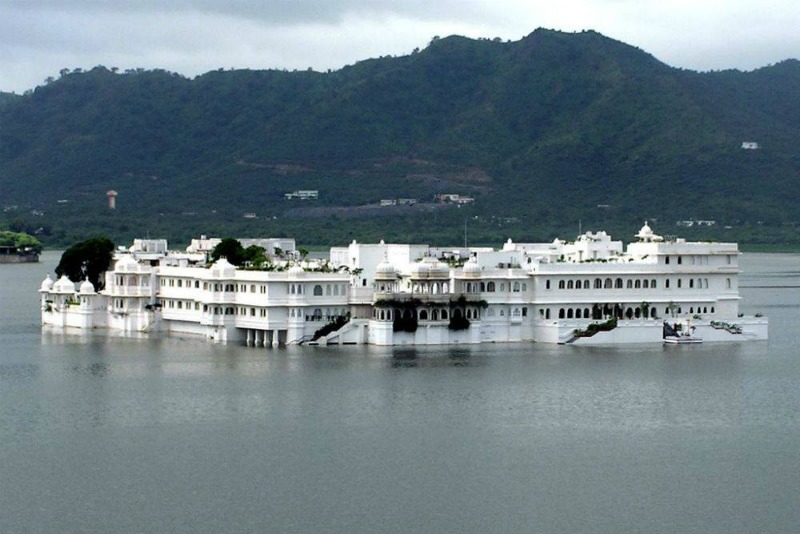 Often termed as one of the best places to get married, Udaipur, located in Rajasthan, is a traveler's paradise.
Home to grand palaces and pristine lakes, this city is a beautiful mosaic of royalty stemmed from the heritage of Rajputs and offers a colourful plethora of nature.
Over a million tourists visit Udaipur every year, so the city is very well prepared for tourism. You'll be able to find plenty of hotels in Udaipur to spend the night, ranging from budget to luxurious.
While the road trip from Udaipur to Pindwara begins here, we recommend spending at least two days in the city beforehand.
Cost of accommodation: $10 – $500 per night
2. Gogunda Pastures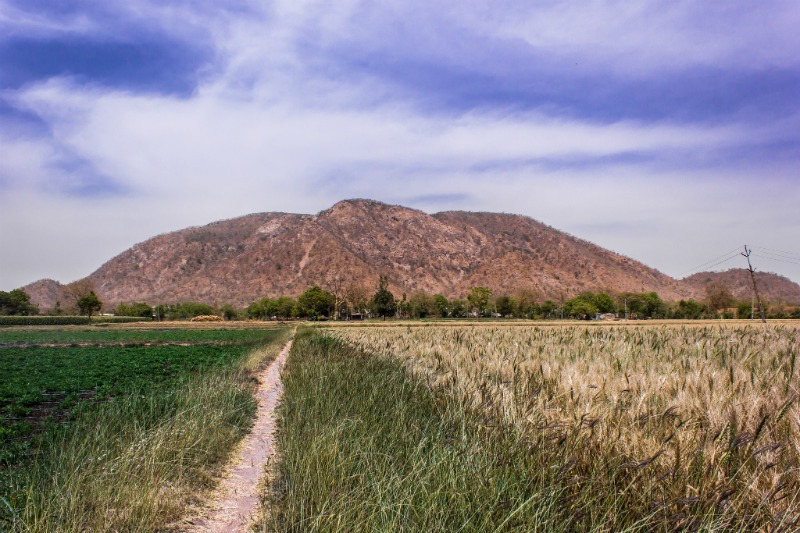 Gogunda lies 40km from Udaipur and is in the midst of Aravalis, one of the oldest mountain ranges in the world.
The terrain seems as if it is carefully sculpted by the God himself. Come the monsoons and the meadows turn lush green. Think Scotland and you'll get a feel for this place.
Who knows, one day one might play golf over these beautiful eroded hills.
3. Rajasthani Costumes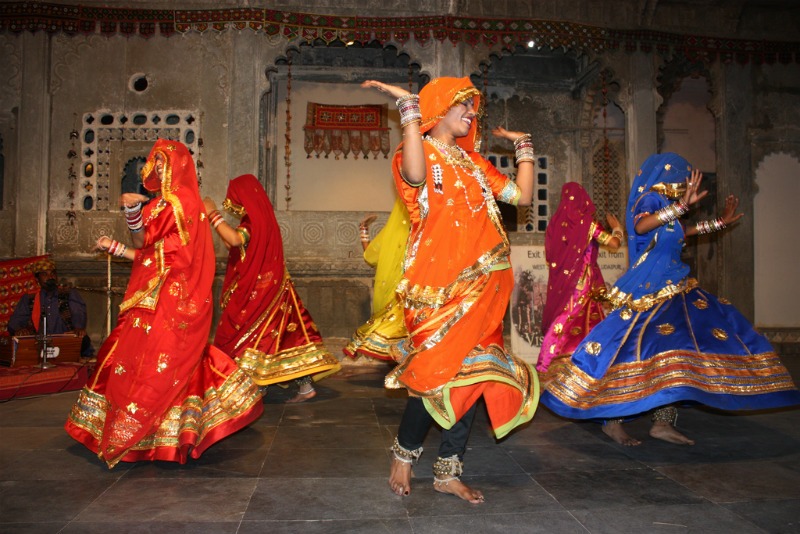 If you're a foreigner road tripping from Udaipur to Pindwara hoping to absorb culture, then you are one of the luckiest on the planet.
Rajasthan is one of the loveliest and culturally rich places in India. Costumes, dresses, jewellery, handlooms, handicrafts – you name it – and you can find it all in Udaipur and adjoining areas.
Do buy a few vibrant 'poshaks' in Udaipur.
4. Buy Sitafals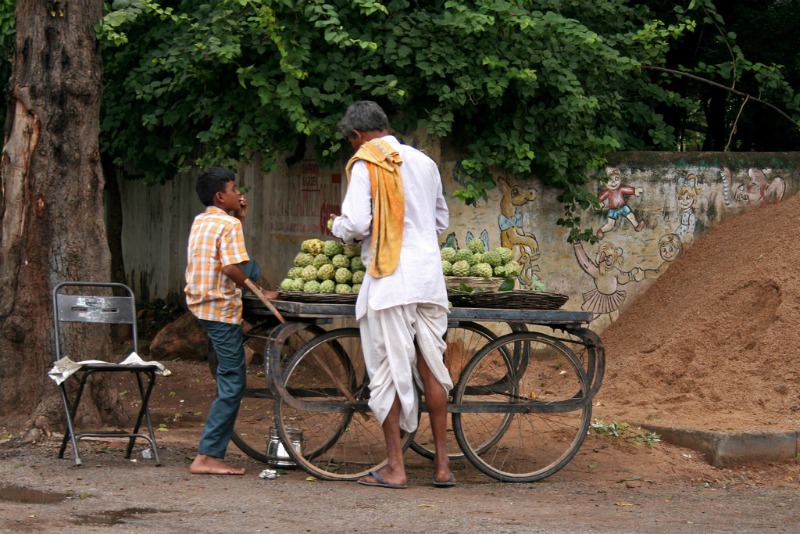 Imagine you haven't seen any restaurant for 50 odd kms and suddenly you find little urchins selling Sitafals, also known as Custard Apples on the side of road…
This road is mountainous without much population, hence very few eateries can be found. Thankfully, these young ones sell fruits to feed others passing by and also make a living.
Take a few, not only to fill your bellies but also to help their families financially.
5. Tribes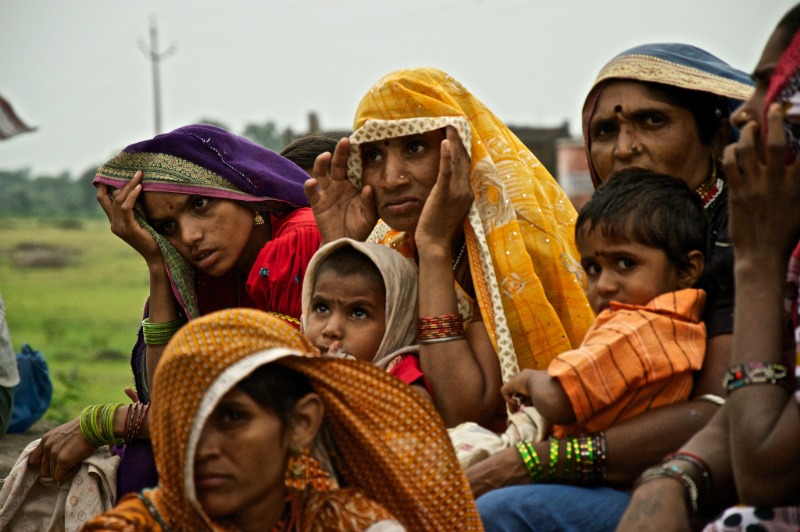 The entire road from Udaipur to Pindwara is so remote that it takes effort to find habitat around. However, it is abound with forests, home to the Garasia and Bhil tribes.
These tribes have lived in obscurity since ancient times. They have been terrific warriors, skilled hunters, festival lovers and they're fashionable as well.
The men are often clothed plain and simple but the women wear vibrant colours with embroideries, mirrors and anything that can make them look absolutely wonderful.
6. Sei Dam
Sei Dam is a small detour from the main road and provides a lovely retreat from the neighbouring cities.
An ideal spot for photographers and ornithologists, this little stopover won't disappoint.
7. No Speed Breakers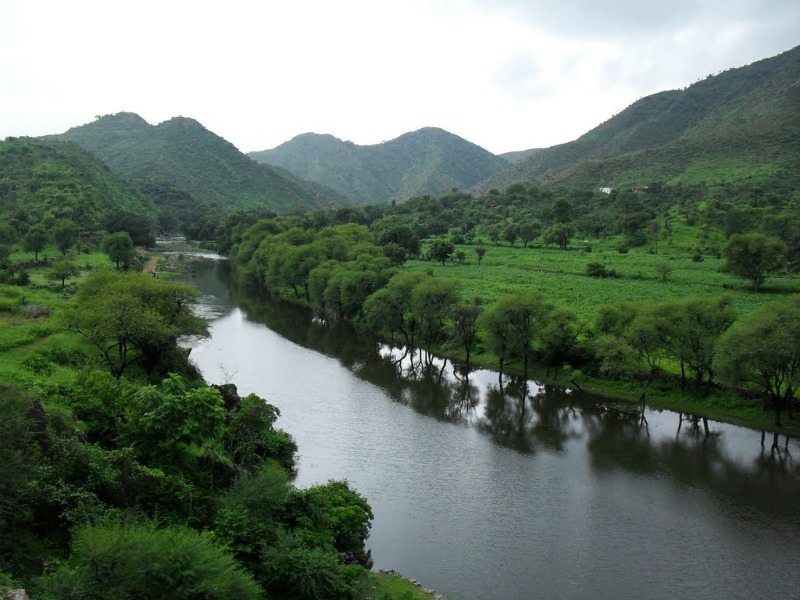 The entire stretch of road from Udaipur to Pindwara is a car driver's delight. It is a full speed highway which is sure to provide thrill to speed lovers.
The only place you'll have to stop along the way are at the two toll booths, although this highway also passes through two tunnels which do turn a little eerie at night!
The highway surroundings are dotted with beautiful waterfalls, rivulets, orchards, forests and small huts which makes it a real treat to drive through.
Overall, Udaipur to Pindwara is an amazing road trip for the fact that it is so beautiful and obscure at the same time. It truly provides a healthy mix of nature and culture to curious travelers in India.
With Udaipur being a common stop point for most travelers in this part of India, I highly recommend making a point of getting out and exploring the road to Pindwara.
The two hour road trip may seem small enough in duration but it is bound to make an impact big enough to last for a lifetime.
Are you traveling or about to travel near Udaipur and have questions about the road trip to Pindwara? Ask away in the comments section below and I'll be more than happy to help you out! Or perhaps you've already done the drive… What did you think?
If you're planning to travel in India and would like to do the Udaipur to Pindwara road trip, save this post on Pinterest >>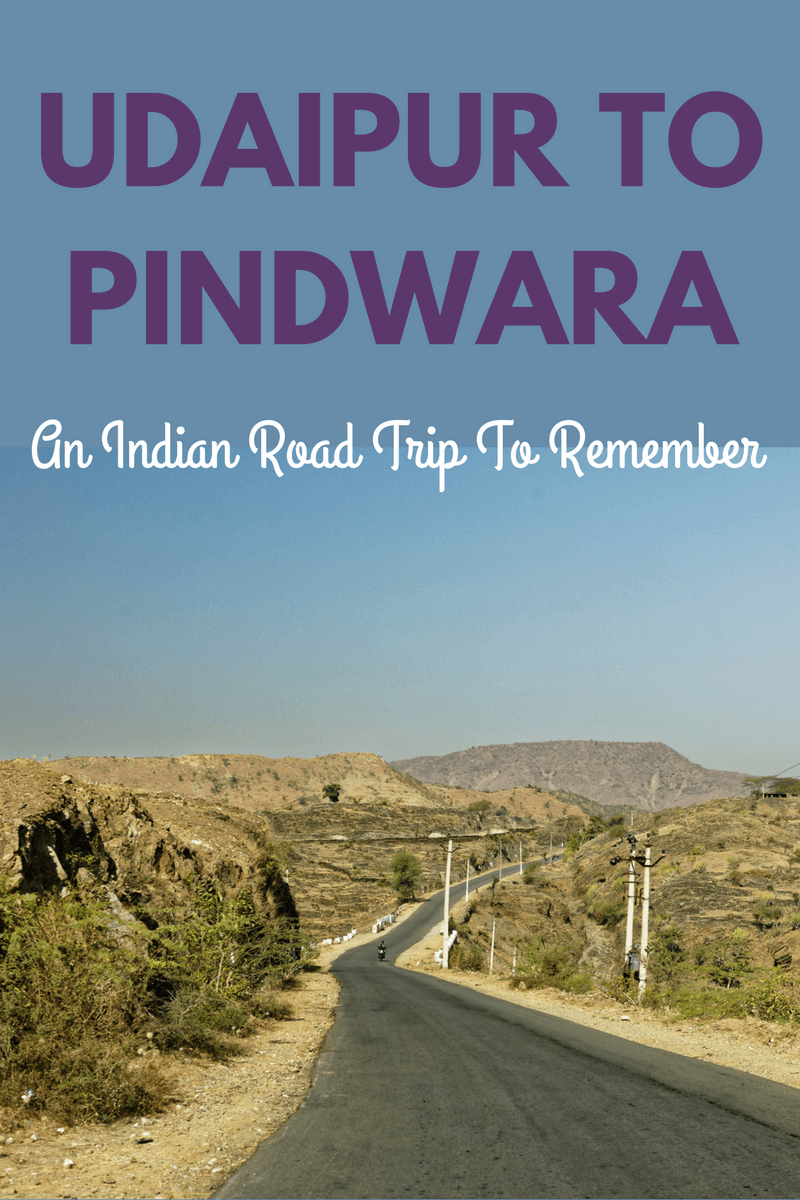 Featured image by Alexandre Dolique