Like you, we love traveling.
But there are certain things we travel with that actually make this lifestyle possible for us…
Without them, we'd be unorganised, uninspired and probably broke.
So today I wanted to share them with you, not only to give you more of an insight into how we go about our life but also to help make your life easier…
Many of these products are going to help you turn travel into a lifestyle as well. So let's jump straight into it….
Things We Can't Travel Without As Digital Nomads…
Find this post helpful? Pin this image on Pinterest >>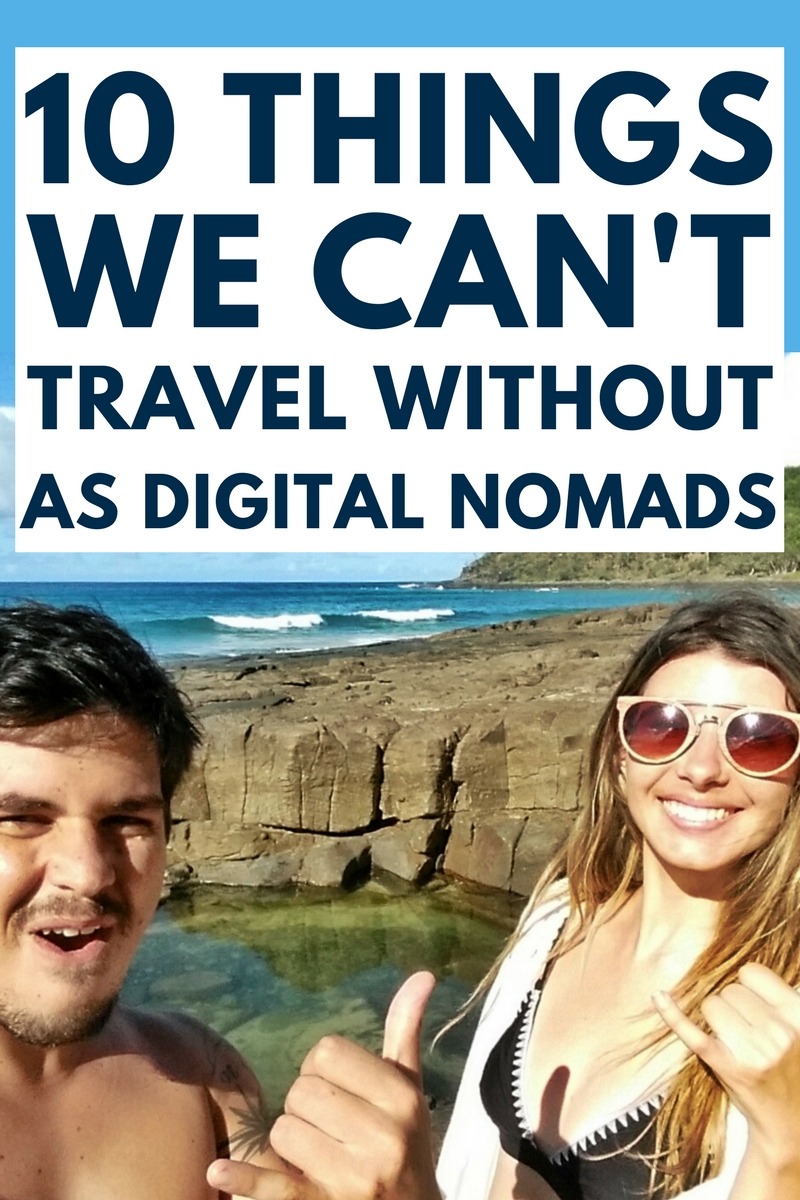 10. Passport/document holder
To keep all of our travel documents in one place, including passports, visas, itineraries, tickets, bank statements and hotels reservations, we always travel with a folder or wallet.
It's so important to keep all of these things together and organised as it will save you so much time at the airport and ensure a smooth travel experience.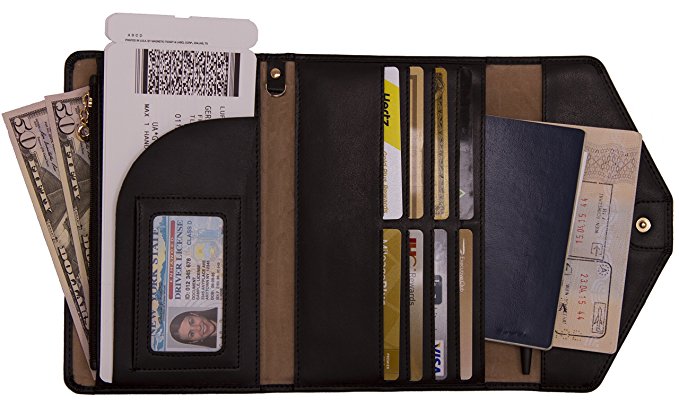 There's nothing worse than getting to your gate and not being able to find your passport!
There are lot's of different styles to choose from but I recommend picking up a quality wallet that'll last you for a while (instead of having to buy a new one for every trip).
I've found some great deals on travel wallets online, with plenty of colours and styles to choose from.
9. Books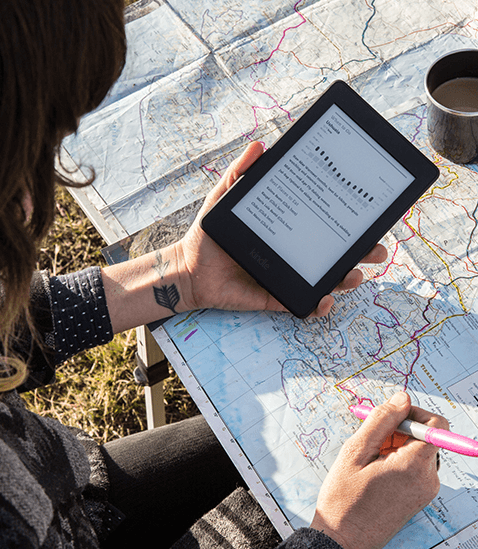 We love picking up a good book that motivates and inspires us to continue pushing ourselves and working towards achieving our dreams and goals (in business, travel and life in general).
A couple of good books I recommend include Think and Grow Rich by Napoleon Hill (motivational) and Launch by Jeff Walker (business).
Yes, books are bulky and carrying them around with you can certainly weigh you down, so a Kindle is the way to go if you want to keep all your books in one place.
There a few different types of Kindle's available with different price points but you can pick one up for much cheaper online than what I've seen in stores.
8. Headphones
When you become location independent and start working from busy places like cafés and hotels, it can get noisy.
In which case, you definitely need headphones.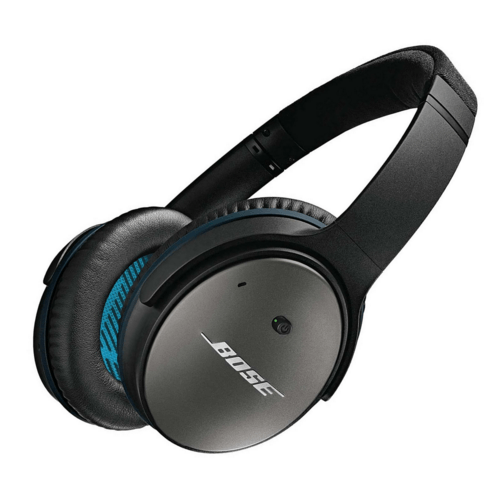 You'll need them for calls, you'll need them for watching videos, you'll need them for listening to music and you'll need them to block out noise.
Nowadays there are some incredible noise cancelling headphones on the market that completely block out all sound, however, they may be on the high side of your budget.
Alternatively, there are plenty of good brands to choose from at various price points without the noise cancelling feature.
7. Sim/SD Card Holder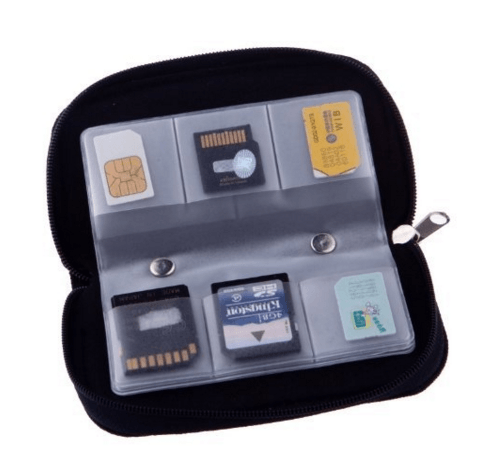 Ok, I admit we only just bought one of these recently but seriously, what have we been doing with our lives before this?
We were constantly losing all of our teeny-tiny sim cards in the bottom of our backpacks and SD cards (with footage on them) would just get up and disappear.
Now they are all in one safe place, slipped into their own little plastic pockets in a zip-up case. Perfect! I highly recommend getting one of these.
Again, you can pick up an SD card holder really cheap online.
6. Portable phone charger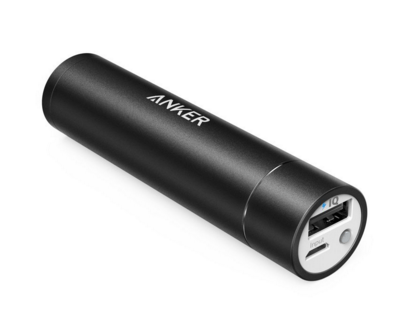 So you're on your way to the airport… You're running late… You forgot to print off your ticket so you're hoping that handing over your smartphone will do the trick…
Then it goes dead.
Portable phone chargers have been lifesavers for us, I wouldn't travel without one.
5. External hard drive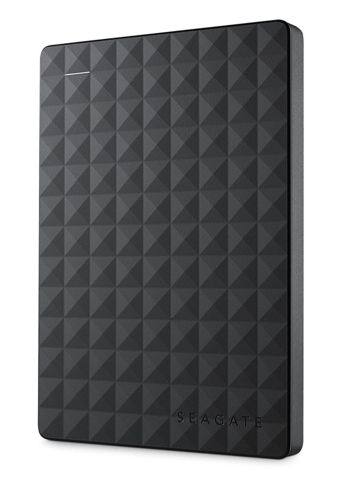 When you're constantly capturing photo's and videos around the world, it takes up a lot of space, so you'll need an external hard drive.
We've gone through two and just bought our third, which is a 2TB, so it should last us for a while yet.
There are plenty of brands to choose from but the Seagate Expansion 2TB seems to be one of the most popular. Just make sure it's compatible with your laptop.


4. Gorilla tripod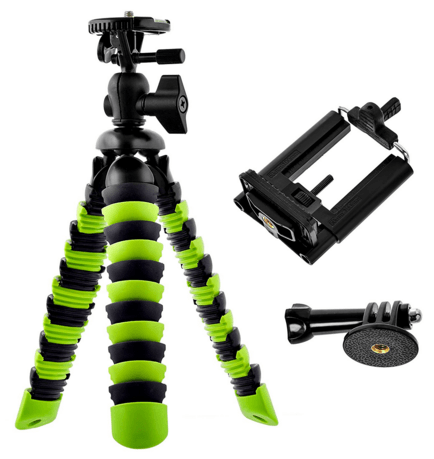 This is the only tripod we travel with.
Ok, if we were more into our photography, we'd invest in more professional equipment but this really does the job for us and it's so versatile.
Because it's so flexible, you can use it as a selfie stick, hang it from a tree or simply use it as a normal tripod.
You can pick one of these babies up for less than $20 on Amazon.
3. Canon G7 X Camera
This camera was our first love (as far as cameras go).
We were first inspired to buy the Canon G7 X after watching numerous travel vlogs by Youtuber, Louis Cole (Fun For Louis).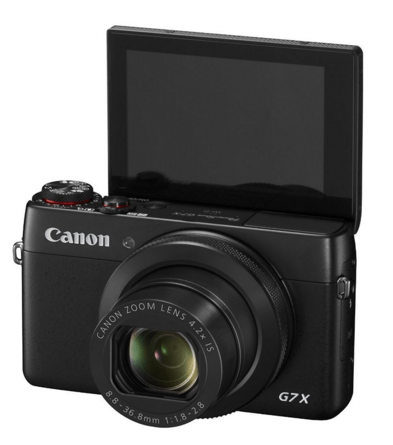 Being small and compact, Louis talked about how easy it was to vlog with, especially with its built in stabiliser. It also works really well in low light (even at night).
All of our travel vlogs since January 2016 have been recorded on the Canon G7 X, which made a huge improvement to our channel. Everything before that was filmed on a smartphone!
Now you can pick up a brand new Canon G7 X  for much less than what I paid for it one year ago!
2. Our laptop bag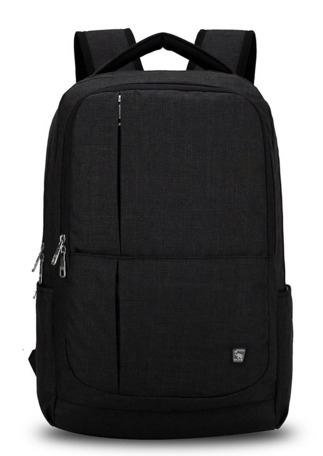 Yep, if you're gonna bring a laptop traveling with you, you're gonna need something to carry it in.
In terms of a daytime laptop bag, we use a Targus notebook backpack which fits all of our accessories in the front and the laptop slips into a separate section at the back.
It's black, low key and doesn't really look like a laptop bag which is a bonus while traveling.
Our exact one doesn't seem to exist online anymore but it's similar to this black laptop bag.


1. Our laptops, of course!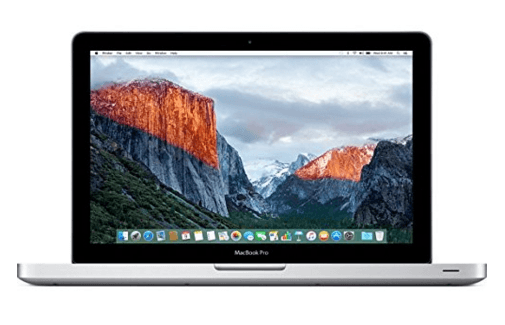 How can we run a remote business without laptops? Not impossible but definitely difficult…
We both use the Apple Macbook Pro and we love them…
a) because they are powerful and resilient and,
b) because we never have to worry about those dreaded computer viruses.
I don't think I could ever go back to anything else.
I've seen some great deals on the Apple Macbook Pro online.
And there you go, 10 things we'd absolutely struggle to travel without. I could add all of our travel gear to the list as well but then the list would go on all day.
These are some of the major things that help us to stay location independent and work online while we travel and live overseas.
I hope this helps you to prepare and pack easier for your own trips, as well as your new location independent lifestyle!
Is there anything you can't travel without? Let me know in the comments section below!