Hotels try very hard to provide travelers with luxury. You will enjoy your stay in a hotel with freshly laundered bedsheets, spacious pools, and plump pillows. There are other many necessities provided in hotels, which helps them feel more welcoming. To be honest, you can comfortably live in a hotel that offers high standard services.
However, you will not get what you don't ask for in a hotel. Check the available amenities before you book and compare them with other hotels. Knowing what to expect is crucial to help you plan and arrange your packing list. Most hotels provide the amenities mentioned below, so you don't have to pack them.
While hotel accommodations and foods can take a large portion of your budget, there are a ton of amenities that you get for free. However, most of these amenities might not be in the room when you arrive. Thus, you will have to ask for them. Below are the most common items you can ask for in a hotel with no charge.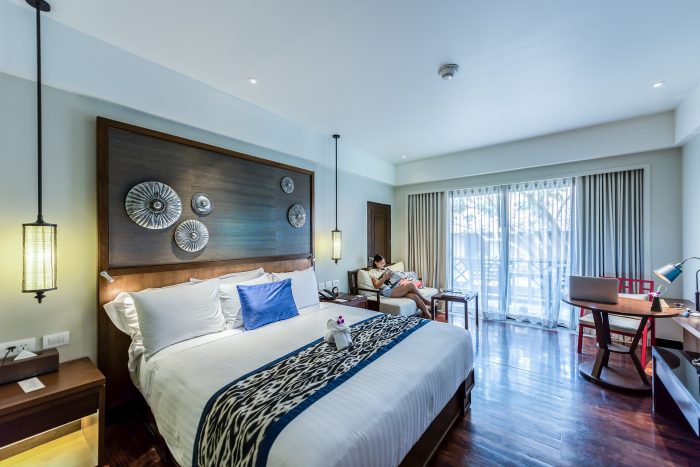 1. Soaps
These items are pretty standard in hotel rooms. Some hotels have started offering clients with] brand name luxury products that feel nice. However, it's essential to pack conditioner when you are not sure if the hotel provides some. Soap and shower gel are standard amenities that are included in nearly all hotels. Most luxury hotels have stepped up their games, providing better brands of soap that leave you feeling like you are staying at a spa.
2. Disposable Razor
If you forgot to pack a razor, do not stress about it. You can simply request one at the front desk. Most hotels have packaged razors for their guests. Some hotels may even automatically place them in your room. It is important to ensure the razor is unused and after using ensure to dispose of it properly. It's a basic necessity for nearly every traveler and, as such, hotels are happy to provide it.
3. Body Lotion
When traveling, your hands tend to get dry; thus, you will need hand moisturizer. Most hotels offer hand moisturizer and body lotion, which you can take with you even after your time is done. To be safe you may want to bring some lotion with you, but more often than not, your hotel will provide you with some.
4. Sewing Kit
Having a wardrobe emergency while traveling can be a miserable experience. Although it is unfortunately common to find that an item has a hole and needs to be mended. For this reason, most hotels provide a traveling sewing kit. The compact kit is perfect for repairing hems and replacing missing buttons.
5. Laundry Bag
If you forgot to pack an extra bag for your dirty laundry, you could ask your hotel for a laundry bag. It's crucial to be organized throughout your travels. Thus the need to keep your wet and muddy undergarments separate is imperative.
While traveling near a beach or if you are going to be involved in swimming activities, you will need to store your wet clothes separate from other garments. If this is the case, you can request a laundry bag at the front office.
6. Tea And Coffee
Most hotels are fitted with coffee makers and all the necessities to make coffee or tea. If the room has no coffee maker, the hotel will provide tea or coffee in the lobby. But always check to make sure the hotel is giving coffee or coffee. Coffee and tea will help you feel cozy on a chilly morning or during the night.
7. Bathing Necessities
Most hotels offer cozy bathrobes in each guest room. If you are visiting with a friend or some family, you can ask for extra bathrobes. In most hotels, the robes are not to be taken home. Guidance on this rule is provided at the front office, where you can ask any other questions about their services as well.
Slippers are also commonly offered. It doesn't have to be a luxurious hotel; ask for a pair of slippers in your room to maintain cleanliness. Slippers help you move freely in the room with no stress about the room getting dirty.
8. Pillows And Blankets
Hotels must provide blankets and pillows. It's challenging to pack blankets since they occupy a lot of space. Therefore, the items you hotel supplies should be enough to meet your needs. Ensure that your room has extra blankets and pillows before paying for accommodations.
In mosquito-infested areas, you can also request a net or insect killer. Other hostels provide a thermostat to adjust the room temperature. Overall, the hotel wants you to feel comfortable. So, ask for what you need in order to get a good night's rest.
9. Workout Gear
Most hotels also provide gym services or workout sessions. You may need to pay for the classes, but the hotel will provide workout gear. Before booking, ensure that you understand the terms and conditions of using the workout gear. Some hotels offer new balance shoes, yoga mats, and workout clothing. They might be free, or they can be rented for a small fee.
10. Kids' Activities
Most hotels are designed to host families, and that includes kids. Many children love playing around in the bouncing castle, watching movies, coloring in coloring books, and playing board games. If you are traveling with your kids, consider selecting a hotel with kids' activities. Ensure your kids remain active and fascinated throughout your trip. Kids' activities help create memories.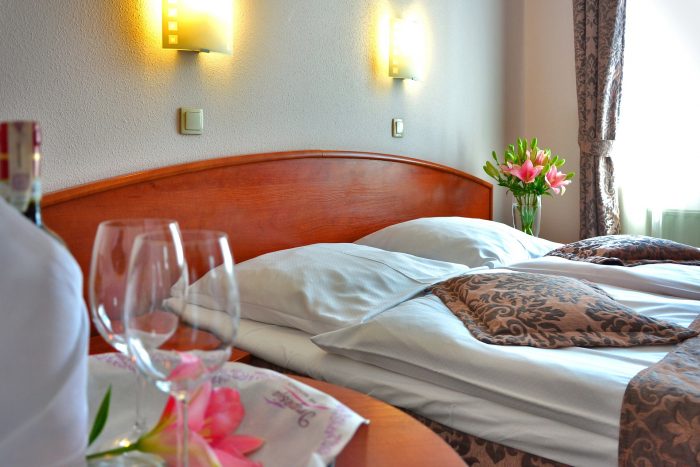 Bottom Line
Hotels are not all that bad. If you are a traveler, research several hotels before booking or making any payment. The above amenities are just a few of those provided by hotels.
Consider recommendations provided by friends or make your decision based on the online reviews for a particular establishment. Do not book a hotel based on the price only. You should also consider services and free amenities, especially if you will be staying there for more than one night. A hotel should meet all your expectations and provide high-quality services.