The pandemic of 2020 created a significant ripple in ways that were unimaginable by humans. Over the course of a few weeks, all industries and businesses shut down with people being forced to stay inside their homes, quarantined with anxiety and precautions.
Among the industries that suffered the worst, aviation tops the list. It has been estimated that per-passenger air transport revenue declined by 90% in April 2020 and was still down by 75% in August.
But as the year comes to an end, things have started looking better with normal routines continuing, with strict measures, of course. Restrictions are easing down. This makes one wonder what the future of air travel will look like. In this article, we'll explore this topic.
Heavy Emphasis on Cleanliness
Cleanliness will be given commanding importance both in the airports and on the aircrafts. A lot of efforts had been put in to make sure cleanliness is top-notch before aircraft take off.
With the usage of electrostatic spray to demolish the presence of all germs, there are mixed human labors as well, cleaning and wiping the surfaces manually in challenging areas.
As traveling via aircraft has high exposure to crowds belonging to different regions and nationalities, it is only apparent to follow these steps strictly. The protocol has been put in place to reduce any risk of community transmission.
Health Screenings and Security Checks
As if checking on the airports weren't tiring enough already, with COVID-19 looming around the corner, things will get messier.
As countries who have managed to control the number of infections, the risk is raised by people entering the boundaries to start new infections.
To keep a check on this, airports are using high-end security features with infrared cameras and multiple temperature checks. This means you will have to reach the airports even earlier than you used to.
Face Masks Will Be a Mandate
As if not obvious enough, face masks will be made mandatory while boarding a flight. You might skip the drill while entering or waiting in public without a face mask, but you will have to put it on when on board.
Since face masks are the most effective tool to curb the risk of virus spread, airlines decided not to take any risks. Some airlines are rumored to ban passengers who refuse to abide by this rule.
Certificate of Immunity and Other Health Certificates
Usually, traveling to a new country before required you to present a visa and passport. Add another document to the list now: Certificate of Immunity or vaccinations once they are available.
While this hasn't yet been made a compulsory norm by every country, they are likely to adopt this measure in the near future.
Countries that have managed to control their outbreaks will consider this seriously to curb any new spread from people arriving from high-risk areas.
Reasons for Travel
Some countries are also limiting entry within their borders, sticking to 'valid reasons' while visa applications are processed.
Now, traveling for 'leisure' might not be a good enough reason for you to visit a country, but if you have 'business meetings' you'll get a pass.
Hand Sanitizers Will Stay
For the most part, sanitation will stay intact as long as the pandemic lingers amongst us. Maintaining proper hygiene in public areas will strictly become a norm, and you might find yourself getting a fine because you forgot your face mask at home!
Some airlines will be offering sanitizers as a part of the package to ensure you keep yourself sanitized at all times while you're on board.
New Uniforms
The aviation sector will be investing a fair amount in getting their air attendants new uniforms and specially designed PPE or personal protective equipment kits.
Qatar Airways, Thai Airways, Air Asia, and Philippine Airlines Flights have already started dressing their attendants in HAZMAT suits.
Alternative to Physical Touch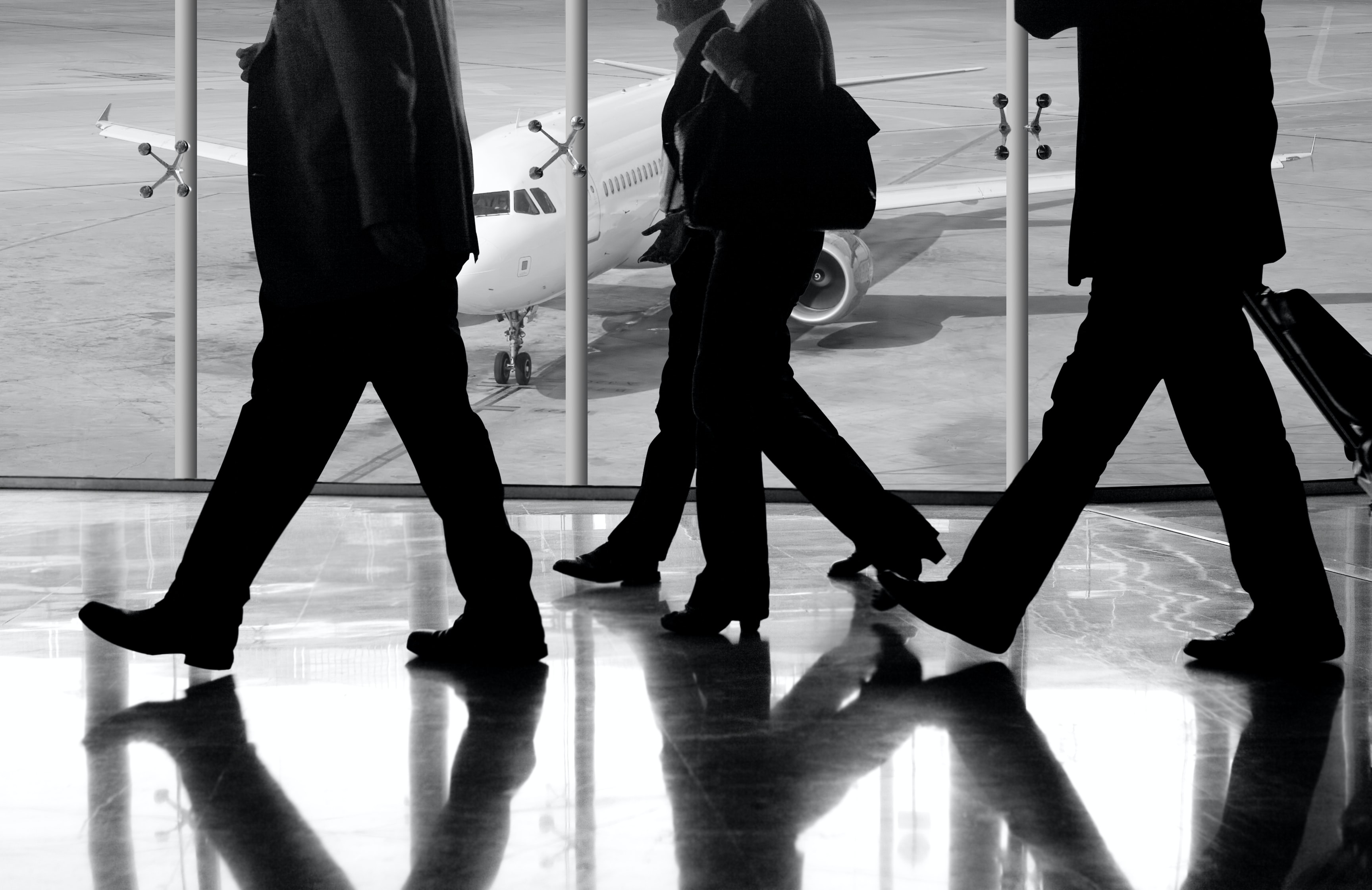 Face recognition tools are being used to prove passengers' identities in place of manually handing over the passport and visas. Food and beverage units with sensors are replacing manual dispensers for better, contact-less services.
The Bottom Line
While these are the most common units and measures being followed to curb the spread of COVID-19, we still have to see how effective the measures prove to be.
As of now, the future of air travel looks well-maintained with increased checks and precautions, even when people are doubtful about their safety.