Washington, officially Washington State, and is a state in the United States' Pacific Northwest region. With more than 7.4 million residents, Washington is the 18th largest State and 13th most populous State. More or less, 60% of Washington's residents live in the metropolitan area of Seattle.
The transportation, business, and industrial center along the Puget Sound, a Pacific Ocean inlet, consists of numerous islands, deep fjords, and glacier-carved bays. Additionally, the rest of the state consists of deep temperate rainforests in the west. Moreover, this state has mountain ranges in the west, central, northeast, and far southeast.
Common trees and plants in the area are camassias. From the Natural Bridge in Mount Rainier National Park to several other gems that you may never have heard, here are a few of the wonders that you need to see in Washington State. Continue reading to learn more.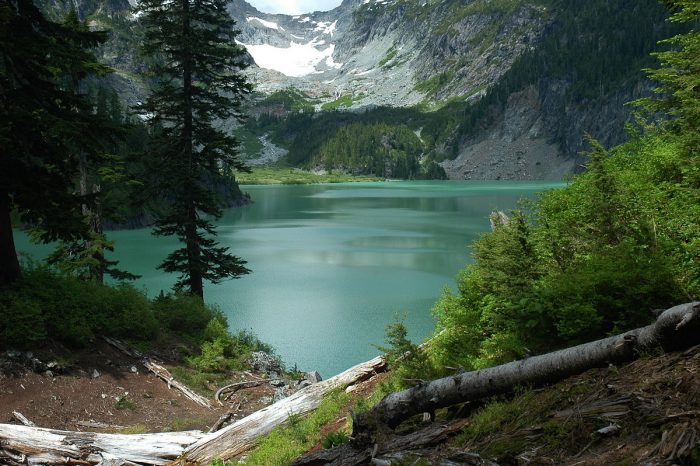 Mount Rainer
This mountain is the icon of the state of Washington. It's not enough to occasionally see Mount Rainier pop out of the clouds on your Interstate 5 commute. If you're not going to climb it, at least go visit its namesake national park and drink in nature's sublime beauty. The park is full of waterfalls and glaciers. It is the most glaciated peak in contiguous American.
The park's Paradise and Sunrise sites have wildflowers for six to eight weeks in July and August. Lupine, Indian paintbrush, avalanche lily, cinquefoil, monkeyflower, and fireweed are amongst the usual show of the Cascades' colorful beauties. Crowd-averse hikers will enjoy the vigorous 8-mile day-trip trek up to the wildflower-covered Spray Park. Back in the least-visited, northwest quadrant of the national park.
Diablo Lake
This is an impossible combination of serenity and grandeur. Diablo Lake is one of the most beautiful places in the United States. In the center of it, Diablo Lake is a liquid gem. It shines like a turquoise diamond rimmed with evergreen forest.
In all its majesty, the Diablo Lake Vista Point on State Route 20 offers a sweeping birds-eye panorama of the North Cascades' rugged elemental beauty. You're guaranteed to forget everything about the latest White House scandal and the work memo that bugged you when you are at this site.
Hoh Rain Forest
Fuzzy large-leaf maple boughs covered with epiphytes sweep in front of majestic Sitka spruce, Douglas fir, and western red cedar specimens as old as just about any trees on the planet. This continuously dripping drama plays out at every turn along with the network of well-maintained, but often muddy, trails beginning from behind the visitor center of the Hoh Rain Forest.
Become one with the temperate rainforest along Mosses Trail's easy but often muddy path. It is a 0.8-mile loop through the Northwest's own deep, dark jungle. However, you're more likely to see majestic Roosevelt elk or slimy banana slugs than any hurler monkeys or scarlet macaws.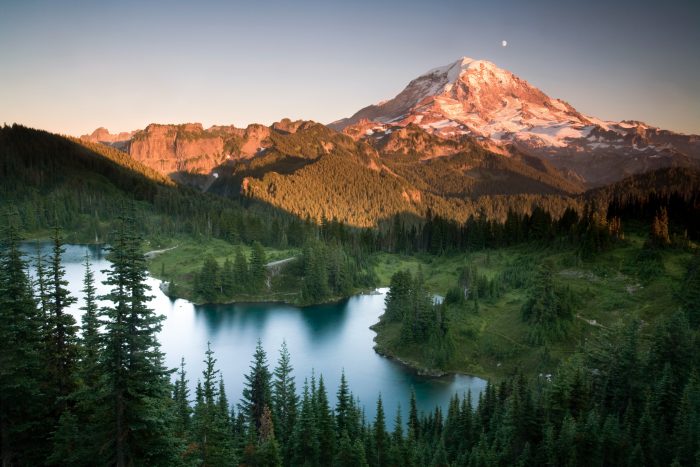 Conclusion
Forests cover 52% of the land area of Washington State, mostly west of the North Cascades. Approximately two-thirds of the forested area of Washington is publicly owned, of which 64% is federal land. This short guide will help you get started if you want to visit Washington's wilderness. Click here for more destinations in the U.S.A.