Venice is a sophisticated city in northern Italy that has a lot to offer. If you have seen Venice in movies or TV shows, the depictions are fairly accurate. Many describe it as "the most beautiful city built by man."
It has also been described as one of the planet's most romantic cities. And there are plenty of hotels and resorts surrounding the city. Here is our pick of the top five amazing hotel deals in Venice that will hopefully assist you in your search for accommodation on your next visit to Venice!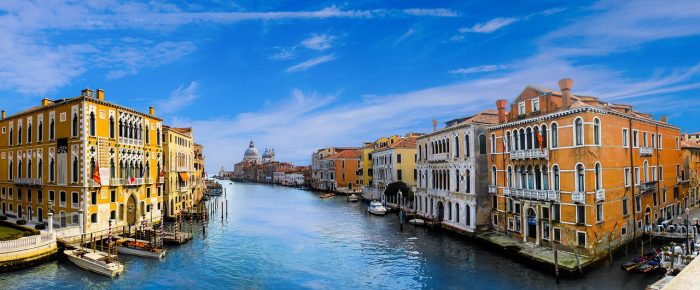 Carnival Palace Hotel
Carnival Palace Hotel has always been one of the best, top-rated Venice hotel options that you can choose. It is situated near Venezia Santa Lucia Railway Station.
There are many activities for children and adults alike. The ultra-modern rooms at the Carnival Palace Hotel offer a great environment to chill out, complete with a minibar and other facilities. Breakfast is served every morning. Visitors can also choose to enjoy their dinner at one of the restaurants and cafes located in the area. Prices start from just £147 per night.
Savoia & Jolanda
Situated within a walking distance of St. Mark's Basilica and Piazza San Marco, Savoia & Jolanda is one of the best places to enjoy your vacation in Venice. It is a 4-star hotel that features a spa bath, a rooftop terrace, slippers, a kitchenette, and a minibar.
The availability of a kitchen means you can actually make your own meals to save some money if you really want to. There is also a restaurant where you can enjoy different cocktails and delicacies. The cuisine is wide, and you can try out new stuff. The cost per night starts from £127.
Hotel Danieli a Luxury Collection Hotel
This is one of Venice's top 5-star hotels. Located in the Veneto Wine Region, Hotel Danieli a Luxury Collection Hotel boasts a state-of-the-art outdoor terrace, along with a variety of outdoor activities. Each room is equipped with a minibar, bathrobes, a bathroom, slippers and hair dryers.
There is also an in-house restaurant, which offers everything you would expect from a family dining setting. Select from a range of local and international cuisine. They also offer breakfast every morning that you can enjoy in the dining room. Prices per night will vary with the season and room size, but they start from £294.
Hilton Molino Stucky Venice
Located just a few meters from Stazione Marittima, Hilton Molino Stucky Venice is one of the highest rated 4-star hotels in Venice. The hotel features a modern rooftop pool and provides beautiful city views of Venice.
The modern rooms feature a rooftop terrace, a Turkish bath, and a free shuttle service. In addition, the rooms are air-conditioned and equipped with a range of entertainment amenities, such as flat-screen television and free wireless Internet access. The price of a single room starts from £166 per night.
Hotel Colombina
Another 4-star hotel at the heart of Venice is Hotel Colombina. It is located near Piazza San Marco, shopping, and restaurants. The hotel boasts air-conditioned rooms – equipped with a private bathroom, a flat-screen TV, an iPod docking station, a refrigerator, and a minibar.
The Grand Canal is located just a few meters from the hotel. The price per room will vary on accommodation size and the season in which you book your stay, but it starts from £110 per night.
Conclusion
Your hotel experience can make or break your trip to Venice. It is, therefore, important to make sure that you get the right accommodation. A good hotel will make your trip a successful one, one where you don't have to worry about simple things, like how well you'll sleep at night. Hopefully this guide of the top five Venice hotels has been helpful in your search process. Enjoy your trip!