Fall in love with the magnificent sights and activities that Jamaica has to offer. From swimming in the azure waters to exploring the lush jungles, you'll find that there is something for everyone in your group.
Experience firsthand the wonders of this place, and you might just find yourself never wanting to leave.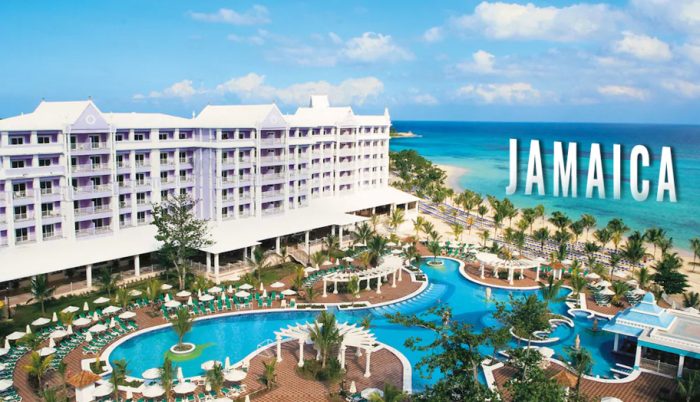 In order to make the process of finding a great vacation package easier, check out these top 5 amazing Jamaica all-inclusive vacation deals!
Vacation Express – Royalton White Sands – All-Inclusive Packages with Exclusive Non-Stop Flights
Stay at one of Jamaica's premier resorts and experience luxurious living at its finest. This all-inclusive package with non-stop flights at Royalton White Sands will vary in price based on the season in which you book your stay and the size of room you choose. For more information regarding prices, refer to the Vacation Express website and plug in your desired booking information.
This already includes beachfront accommodation, all meals and snacks, unlimited domestic beverages, and access to numerous activities. Take your pick from gym and fitness center activities, the mini golf course, the lazy river, and so much more! With this package, you can enjoy the best of Montego Bay!
Great Value Vacations – All-Inclusive Hotel Riu Ocho Rios
For prices that start at just $974 per person, you can enjoy 4 nights of pure, uninterrupted bliss with an all-inclusive package at the Hotel Riu Ocho Rios. This beachfront property is guaranteed to give you the most peaceful and restful time that you know you deserve.
Inclusive of round trip airfare, all meals, hotel accommodations, and transfers, you can rest easy for the duration for your stay. All-inclusive means just that – giving you the chance to take advantage of the unlimited local and imported beverages and snacks 24 hours a day. Apart from lounging at the beach and snorkeling, you can also discover reggae music and Rastafarianism with your free entry to the Pacha discotheque.
Great Value Vacations – Montego Bay: All-Inclusive Hotel Riu Reggae (Adults Only)
Are you planning a vacation with your partner or some of your friends? This all-inclusive Hotel Riu Reggae package at Montego Bay from Great Value Vacations is not one to be missed. With prices that start at just $916 per person, this deal includes round trip airfare, airport transfers, full on board meals, and unlimited beverages.
Activities that can be availed during this trip include kayaking, snorkelling, and an introductory scuba diving lesson in the pool. Afterwards, you can gain free entry to the Pacha discotheque and drink at the Riu Montego Bay. One of the best advantages of this package is that it is an adults-only hotel, so you and your friends or loved ones can have a little fun without worrying about the kids!
Vacation Express – Deja Resort – All-Inclusive Packages with Exclusive Non-Stop Flights
With Vacation Express, you can avail a 4-night vacation package complete with non-stop flights through Deja Resort at Montego Bay. Apart from an all-inclusive plan at the Deja Resort at Montego Bay, you will also get access to unlimited domestic beverages and all meals and snacks.
Not to mention, you can also avail facilities and offerings at the spa hydrotherapy area, supervised children's programs, and the on-site gym. You will also gain free access to Doctor's Cave Beach. Prices for this deal will vary based on season and room preference, but for more details, plug in your booking information on the Vacation Express website.
Liberty Travel – Hilton Rose Hall Resort & Spa Vacation Package
For as low as $885, you can stay for 4 amazing nights in Montego Bay with Liberty Travel's Hilton Rose Hall Resort & Spa Vacation Package. This beachfront resort package comes complete with round trip airfare, 4 nights of accommodations, and all-inclusive meals and beverages.
You can get active, just relax by the beach, or even take a nap if you wish. If you are traveling with your kids, you'll be delighted to know that children's meals and accommodation are also free of charge. And if you want to do something a little out of the ordinary, you can avail of the water-skiing activities, non-motorized water sports, swimming, and much more.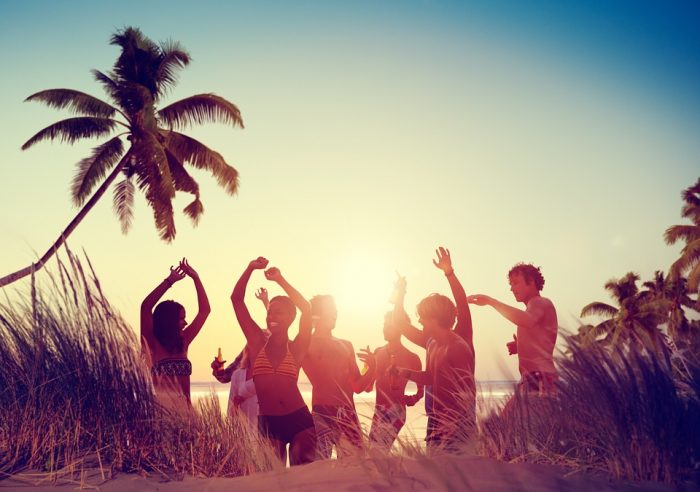 Take a look at these top 5 Jamaica all-inclusive packages today. You're sure to find a deal that will give you one of the best all-inclusive experiences in this sunny paradise! Enjoy your trip!