Have you been yearning for a visit to a tropical paradise? Have you been longing to visit Southeast Asia but never had the chance? If so, a trip to Thailand might just be what you need.
It's important to compare travel packages in order to get the best deals available on the market. If you are looking for the best deals for your Southeast Asian travel, consider taking a Thailand holiday. Read on and consider our pick of the top five best Thailand holiday packages you should check out.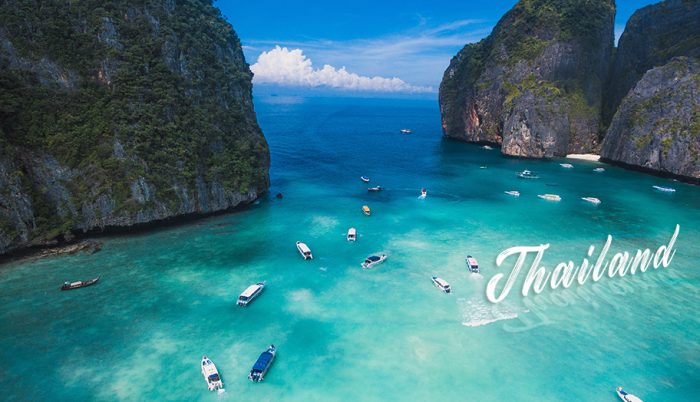 STA Travel
This agency offers an affordable trip to Thailand with the Thai Island Hopper West package for only ₤675. This package is STA Travel's lowest price option, with a ₤60 deposit. This 8-day holiday package is inclusive of a 3- or 4-star accommodation and a total of 9 meals (including breakfast and dinner). Guests are also assigned a dedicated Trip Manager and an English-speaking Local Guide to ensure your convenience and safety.
Your tour will start in Phuket when you arrive at your hotel. For the next few days, be ready to explore various parts of Phuket, including Phuket Town and Bangla Road. You also get to experience the island beaches of Koh Phi Phi and the exotic paradise of Krabi. You must be between the ages of 18 and 35 to qualify for this package.
Costsaver
Costsaver offers a great holiday in Thailand's wonderful destinations. Priced at ₤1,041.93 ($1,322 per person), the tour emphasizes the extensive history and captivating culture of the country. From the bustle of its cities to the peace offered by its countryside, you can expect to have the time of your life with your Iconic Thailand adventure.
This trip includes an 8-nights stay in a comfortable hotel room, complete with 14 meals (8 buffet breakfasts, 4 lunches, 2 dinners) and on-trip transportation. From Bangkok to Chiang Rai and Chiang Mai, you get to see the various faces of Thailand. This includes a visit to the Golden Triangle.
Holiday Pirates
If you are looking for an absolutely all-inclusive deal, then the Holiday Pirates' Epic 12-Night Thailand & Laos package is a great choice. This package includes return tickets, transfers, accommodation, food, and a local English-speaking tour guide for prices starting at just £1,561.
This tour offers enchanting views only found in Thailand – including Bangkok, Ayutthaya, Chiang Mai, and the Golden Triangle. The best thing about this package is that you also get to visit popular Laos sites, such as Pakbeng and Luang Prabang.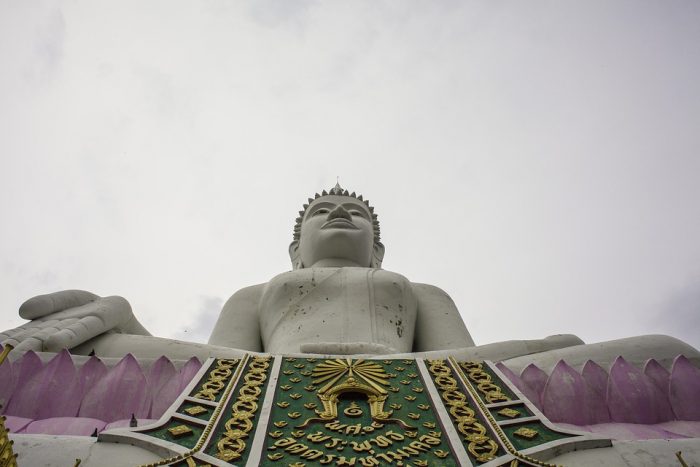 Saga
With Saga's Kamala Beach Resort QQQQ+ offer, you can travel on a Thailand holiday complete with return flights, transfers, comfortable accommodation, and excursions. For a price of £1,549 per person (based on two people sharing), you can get a tour of Phuket, including the Old Town and Tai Hua Museum.
This also gives you a chance to visit the Big Buddha and Botanical Gardens, Phuket Fantasea Show, and Phang Nga. The deal also includes all meals (breakfast, lunch and dinner).
Saga
Another worthwhile offer by Saga is the Royal Kingdoms of Thailand offer for £1,849 per person (based on two people sharing). With this 11-nights package, your vacation will cover a whole host of destinations, including Chiang Rai, Wat Rong Khun, Tung Hong Village, and many others. And you'll be happy to know that 20 meals are included!
Saga's tour manager can walk you through all the sites and tell you all about them. You have the option to visit sites, such as a tea plantation or Bangkok's Grand Palace. Before you go, you even get a farewell dinner at the Blue Elephant restaurant.
Your holiday in Thailand is easily within reach. With these valuable packages, you can see the country on many different sides without emptying your pockets completely.