Bora Bora is an island paradise known for its luxury resorts and idealism for special occasions. Surrounded by a turquoise sea and bordered by white sand beaches, this part of French Polynesia in the middle of the South Pacific Ocean will keep you mesmerized even years after checking out.
Bora Bora's idyllic views and high-class resorts with over-water bungalows are furnished with amenities that make it one of the best places for weddings and honeymoons.
However, many Americans are intimidated by the thought of visiting this breathtaking tourist spot because of the cost. It's good to know, however, that you can find amazing and affordable deals from certain travel companies. Here is our list of the top 5 Bora Bora vacation packages.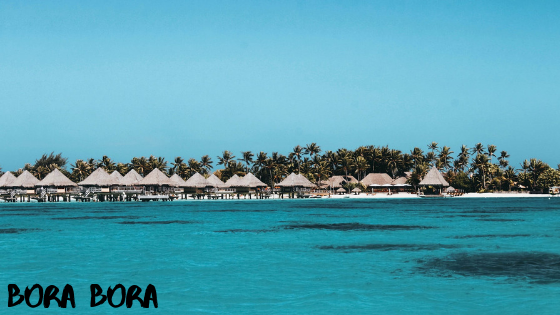 PacificIslands.com
This website provides various Bora Bora All Inclusive Vacation Packages. One of its cheapest, the Bora Bora All Inclusive Overwater Bargain, gives you a 6 Day/5 Night stay at the Le Maitai Polynesia Bora Bora Hotel.
With this Bora Bora vacation package, all of your meals are included in the cost. You'll also have free access to your round trip airfares, an airport meet & greet, as well as all of your hotel transfers.
Starting at $3,268 per person from November 1 to December 13, you can enjoy the amenities of this 3-star property nestled in the lush, tropical gardens near Matira Beach.
Tahiti Tourisme
Rekindle your love on your Bora Bora vacation with the Retreat to Romance in Moorea and Bora Bora package. For 8 nights, you can enjoy a romantic excursion comprising 4 nights at the Sofitel Moorea, then 4 nights at the Le Meridien Bora Bora.
Included in this vacation package is daily breakfast and dinner, a massage and a lagoon tour in Moorea. The deal starts from $5,067 if you travel between November 1 and December 13, 2019.
Costco
Costco offers one of the most budget-friendly Bora Bora packages - the Intercontinental Bora Bora Resort and Thalasso Spa vacation package. With this package, you can stay in a property near Bora Bora's legendary lagoon and its dramatic scenery for 5 nights. This deal also includes a daily buffet breakfast and nightly three-course dinner for two. You'll also receive a five-night stay in a Sapphire Overwater Junior Suite Villa!
If you have extra money, you can experience optional excursions, such as the Lagoon Excursion and Picnic on a Motu, Shark and Ray Snorkel Safari, and/or a Four-Wheel Drive Tour.
This main package costs only $4,355 per person (including airfare). Even better? Costco Executive Members will earn 2% rewards back for money spent on this travel purchase!
BoraBora
If you want to really immerse yourself in Bora Bora and other parts of French Polynesia, the Romantic Vibrations in Bora Bora package might just be the vacation for you. For prices starting at $4120, you can immerse yourself in Bora Bora, Tahiti, and Moorea for 11 days and 10 nights.
During your stay, your villa will overlook a crystal blue lagoon, allowing you to constantly enjoy the beauty of nature, even when you return home from the day!
In more than a week, you can have magical and romantic moments in three stunning sites. You will get to discover the wild nature of Tahiti and Moorea before enjoying a heavenly stay in the St. Regis, one of Bora Bora's most elegant hotels.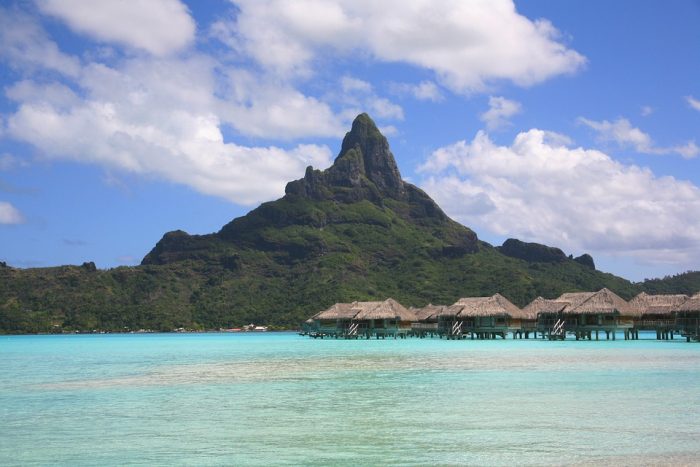 VentureTahiti
For 5 nights, you can indulge in a mind-boggling experience by staying at The InterContinental Bora Bora Resort & Thalasso Spa as part of the Bora Bora Dream package.
From $3,798 per person, get enthralled in a complete vacation package that includes daily American buffet breakfast, complimentary use of water sports equipment, complimentary scheduling of activities, excursions and spa treatments, and a lot more. To enjoy this package at a low price, you must travel between November 15 – December 10.
Which Bora Bora vacation package is for you?
Bora Bora is a dream place for many couples. With these vacation packages, you can indulge in this island paradise that you can cherish with your partner or family at very affordable prices.