Alaska is home to numerous national treasures. From having North America's tallest mountain to having tons of picturesque lakes, this state has everything for all types of travelers. If you are looking to spend your vacation in this lovely and naturally wild state, you must look for Alaska vacation packages that suit your budget and the itinerary you have in mind.
To help you get the best deals at this time, take a look at the list we have curated just for you, including our pick of the top 5 amazing deals for Alaska vacation packages!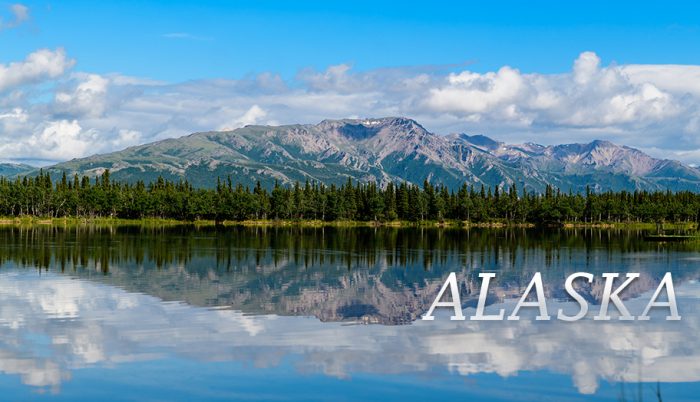 Cosmos – Grand Alaskan Adventure
Starting at just $1,729, you can take in the breathtaking sights and scenery of Alaska. The Grand Alaskan Adventure vacation package already includes private, deluxe, and air-conditioned motor coaches during the tour. In addition, this exclusive offering also includes a stay at the first-class Dimond Center Hotel, a 2-night stay at the Denali Bluff Hotel, and a stay at the Valdez Hotel. All of these are inclusive of 3 continental breakfasts for your convenience.
The tour highlights include boarding the world-famous Alaska Railroad and a tour of Denali National Park. Not to mention, this tour also features a glacier cruise aboard the Prince William Sound and a chance to visit the Anchorage Museum.
Alaska.org – Alaska Coast to Denali Adventure
From prices starting at $5,195, you can enjoy a week-long journey visiting the magical wonders of Alaska: Denali and Kenai Fjords. Inclusive of stays at the Kenai Fjords Glacier Lodge, Seward Windsong Lodge, Talkeetna, and Denali Backcountry Lodge, you'll have nothing to worry about when it comes to accommodation on your stay. Under this package, you can avail of hot meals at all your lodging stays, from breakfast to dinner.
With the 6 day, 7 night Alaska Coast to Denali Adventure offering, you will certainly enjoy the cruise, giving you time to see the wide range of marine wildlife, explore the Denali National Park, and so much more.
Alaska.org – Alaska Explorer Escorted Tour
Another irresistible deal from the Alaska.org company starts at only $1,544. The Alaska Explorer Escorted Tour starts at the city of Fairbanks and ends at Anchorage. Here, you can experience traveling by motor coach and deluxe dome rail cars for a whole week.
Your stay comes with hotel accommodations, continental breakfasts, buffet breakfasts, one free dinner, and a snack box.
Tour highlights include the Tundra Wilderness Tour, a cruise on the Chena River, and a select journey to Anchorage.
Tours 4 Fun – Spectacular Alaska!
True to its name, the Tours 4 Fun Spectacular Alaska! package brings you on a 10-day tour starting from $3,509. Inclusive of daily breakfast, 4 lunches and a box lunch set, and three 3-course dinners, you'll enjoy your accommodations right away. You will also appreciate staying at numerous hotels while meeting different kinds of people.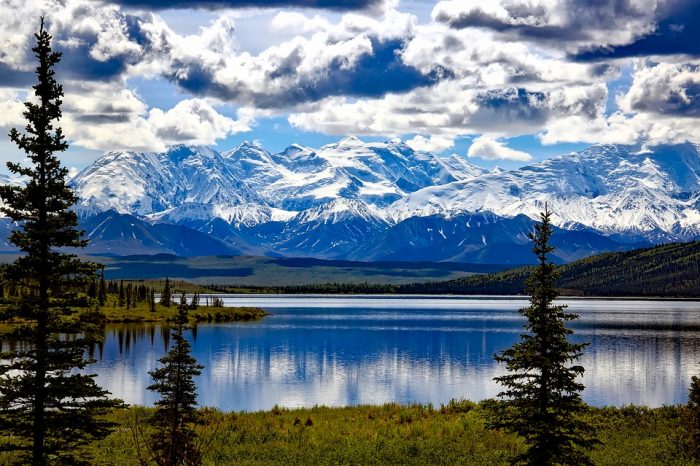 Marvel at the splendid sights of the Bridal Veil Falls, Denali National Park, and even go on a cruise during your trip through Tours 4 Fun. And as a bonus, if you book early, you can get exclusive deals, such as a 10% savings!
Gray Line Alaska – Escorted Great Land Tour
With prices starting from $1,999 per person, you can relish a week-long Escorted Great Land Tour across the famous landmarks in Alaska. The inclusions with this tour are 6 nights of hotel accommodations, a Kenai Fjords National Park cruise, a Tundra Wilderness Tour, a sled dog kennel tour, and much more.
Take note that 5 breakfasts, 3 lunches, 1 dinner, a welcome reception, and a farewell dinner are also included. For your convenience, all accommodations, transportation, and transfers are inclusive of your package.
Check out these Alaska vacation packages, and you might just find one that tickles your fancy. For more information, visit the above links or give these tour companies a call today.