Passport, ticket, vaccinations? Check, check, check! You have probably booked your ticket, and there is one thing left to do: pack for your wildlife safari adventure! Going on a safari is an experience everyone should have in their life.

When packing, regardless of your destination, follow the golden rule: "less is more!" You need mobility because you will be switching between different modes of transport like boats, plane, 4x4s, and trucks.
Here it is, your packing checklist that will hopefully make your adventure more enjoyable. Pack these for your next safari!

Clothing
Well, there is no specific safari dress code, but this doesn't mean you should come in those high heels and that white dress. Here is what you should keep in mind. Avoid bright colours. Green, khaki, beige are the perfect colours to wear on a safari.
Wearing camouflage would not be a good idea considering that in Africa, that's what the military and poachers wear. As such, it might draw unwanted attention. In fact, in some countries such as Ugandan and Zimbabwe, it is illegal for civilians to wear camouflage.
African weather is a bit unpredictable. You can move from hot during the day to cool in the afternoon and bitterly cold in the morning. Therefore, do not forget that jacket or sweater. Wear blouses and long-sleeved shirts. They will protect you from mosquito bites and sunburns.
Pack 2 or more hiking pants (depending on how long you will stay there). Trousers with a zip on the knees that convert into shorts are a must-have. You should also pack a light raincoat, a warm jacket or fleece, windbreaker jacket, a wide-brimmed hat, socks, and a swimming suit.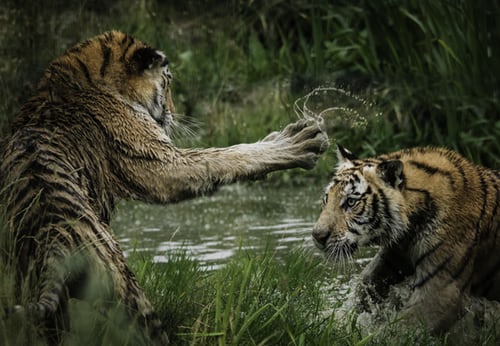 If you are travelling to a tropical destination such as The Amazon, or jungle destinations like Kenya, Congo or Botswana, you will need a pair of sturdy hiking boots.
Other Essential Gadgets
For any trip, gadgets can make or break your trip. You want to have a clear view of those animals and have perfect pictures for memory's sake. As such, be sure to pack the following gadgets.
Binoculars
I mean, who goes to a safari without binoculars? How will you view those animals properly? It's just not fun without them. Keep in mind that animals like zebras, lions, leopards, and colourful birds will most probably not be close to you. This is where binoculars come in handy. To get a clear view, get a pair with 8x to 10x magnification. Anything below this will be too blurry.
Camera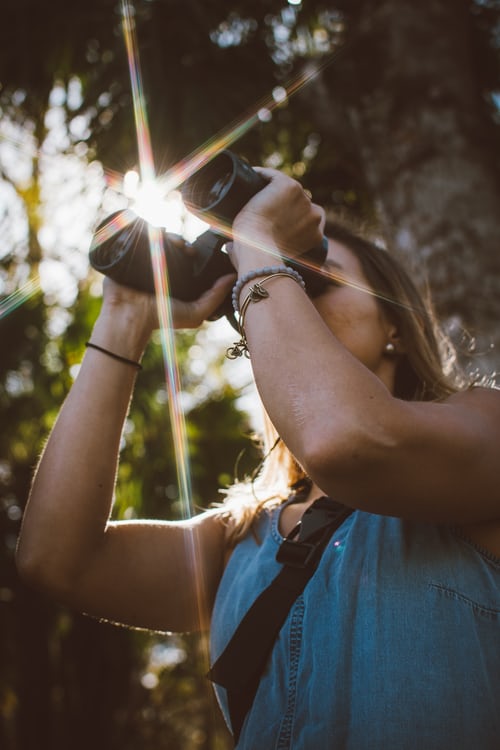 If you want clear wildlife photos, invest in a good camera. Do not rely on your iPhone alone, as it simply won't do as good of a job. Instead, get ahold of a serious zoom lens for your DSLR, preferably up to 300mm. Do not forget to carry extra batteries, memory cards, and lens wipes.
Headlamp
If you are heading to Africa, you will need a headlamp, especially at night when walking. This will help you not to run into certain predators or creepy crawlers (God forbid). If you are going camping, it will also come in handy.
Make sure you purchase one that has sufficient beam brightness – preferably 200 lumens or more.
Miscellaneous Items
Other must-haves include pharmaceuticals, sunscreen, extra adapters, batteries and guide books.
Bottom Line
Keeping a checklist will ensure you carry everything you need on your safari adventure. Also, remember to have a small notebook with emergency phone numbers, addresses, and contact names in case your phone dies. This guide should help you pack for your first ever safari trip!