A trip to Norway should be planned and well budgeted. If you go blindly, you will find yourself spending more than estimated. Norway is among the most beautiful countries in the world, but it is also one of the more expensive.
In Norway, everything is beautiful, even the buildings. You do not need to cover a long distance to see Norway's beauty. There are a variety of things to see and many of them will blow your mind. Thankfully, almost all site-seeing is free; thus, you do not need to budget a lot of money for entrance fees.
It is possible to travel Norway on a budget, but you will need to be savvy. Below are various hacks to help you visit Norway and see what the country has to offer. Prepare to be amazed by Norway's beauty without having to drain your savings.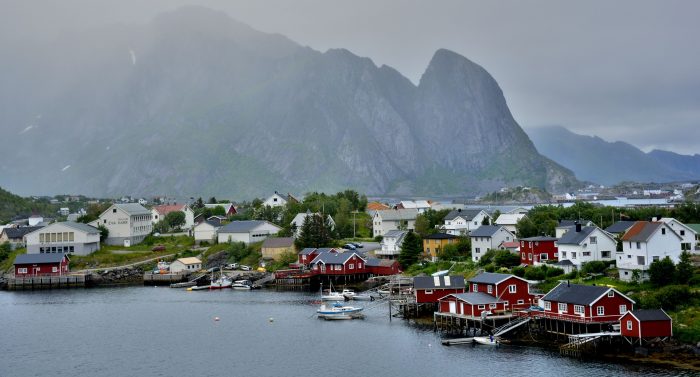 Travel On A Budget Airline
Take advantage of the low fares offered by Norwegian, Ryanair, and other regional airlines. The tickets are regulated and relatively cheap when compared to other airlines. You will spend less than 100 Euros for transport. These airlines also don't hike up their fares. Therefore, even traveling during peak seasons will also be affordable for you.
However, be careful not to incur extra charges on seat selection, baggage, or food. Before boarding, take the time to read the set terms and conditions. Instead of incurring these additional charges, compare various airline charges.
Travel Independently
In Norway, it's relatively cheap and easy to travel independently. You will enjoy the benefits of traveling on your own schedule. If you do not have a personal means of travel, consider using public means of transport such as buses and trains. Plan and organize your schedule to avoid any travel emergencies, which can lead to incurring more costs.
Be ready and on time in the morning to access public transportation. Most of Norway's trains connect to various natural beauties, so they are a great option. Besides public means of transport, rental companies also provide cheap services.
Book Buses In Advance
Norwegian buses and trains are usually less expensive when booked early in advance. Book directly from the travel agency and save a lot of money. The Norwegian State Railways provides discounts on traveling costs. So, try to purchase your tickets early enough to benefit from these discounts. Also, ensure that you have notified your credit card agent to solve any issues that might arise when purchasing tickets.
Consider Camping
Instead of residing in a hotel, consider camping options. Most hotels in Norway offer a camping site as well as the opportunity to use their kitchen. Also consider pitching a tent in the countryside, forests, or mountains. Seek permission from the landowner before deciding to pitch a tent. You will save a lot of money by not paying for hotel accommodations.
In Norway, you can camp almost everywhere. The state allows people to camp 150 meters from the nearest cabin. You are assured of safety and saving money since most hotels in Norway are quite expensive.
Cook Your Own Food
You will spend a lot of money eating all your meals from restaurants. So, consider remaining at the camping site where you can cook your own food. Homemade foods guarantee healthy and quality meals. Purchasing groceries will save a lot of money and ensure that you remain healthy.
In Norway, the groceries are relatively cheap. Also consider packing chocolate, noodles, baked beans, and cereals. Such foods do not go bad quickly, thus will serve you throughout your travels in Norway.
Besides packing canned foods, consider packing some essential cooking materials. It's even expensive to buy roadside foods such as hot dogs. Therefore, you should pack some utensils and a travel stove. Luckily, in Norway, you can easily access firewood and other cooking fuels, such as paraffin.
Drink Tap Water
Instead of purchasing drinking water from the supermarket, enjoy the free tap water. Choosing this option will save you a lot of money. Pack a renewable bottle to save money and ensure that you are not using too much plastic. In Norway, all tap water is drinkable, and it has been tested and approved to be suitable for human consumption.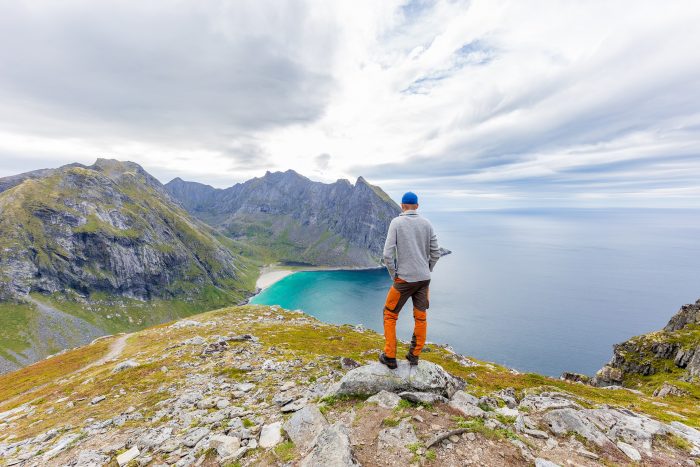 Remember That Nature Is Free
You do not have to worry about budgeting a lot of money on paying an entrance fees for most natural sites. This is because most of Norway's sights are free. Norway is a home of waterfalls, hikes, and stunning Fjords. You can also wander around through the UNESCO sites of Roros and Bergen.
Many famous sights in Norway do not cost a thing. To be on the safe side, do some research on the areas you want to visit. Even after traveling for a short distance, you will enjoy the beauty provided by nature.
Bottom Line
Even a middle-class earner can afford a trip to Norway. Following the above hacks guarantees that you will save a lot of money. By starting with the pre-purchasing of tickets and going as far as cooking your own food, traveling Norway can be completely budget-friendly. Be ready in advance by making a packing list spreadsheet so you do not have to buy any forgotten items there.