There are countless ancient, historical hotspots in Greece to visit with a deep history stretching back thousands of years. Greece, as the "Cradle of Civilization," is where you can see famous historical and cultural sites.
Ancient Greece is best known as the birthplace of democracy, artists, well-known philosophers, and researchers. Greece is renowned for its marble, olive oil, feta cheese, honey, and red saffron manufacturing, too.
Today, we can still see the remnants of the ancient Greek civilization. If you are a history buff or someone who loves to see historical sites, Greece is the perfect place for you. Here are 7 historical hotspots you need to visit in Corinth and Sparta in Greece.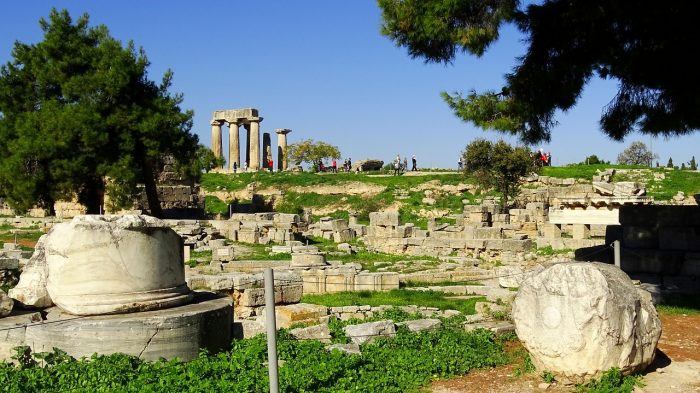 Ancient Corinthos or Corinth's Historical Hotspots
Located at the crossroads between Greece's mainland and the Peloponnese, between the Saronic Gulf and the Corinthian Gulf, just 84 kilometers from Athens, Corinth was a prominent Greek, Hellenistic, and Roman city.
The Corinth flourished, becoming the administrative capital of Achaea's Roman province. The town is renowned to New Testament readers for the letters that Apostle Paul addresses to his Christian society. Under Byzantine rule, it enjoyed some prosperity but declined in the later European Middle Ages.
Below are the sites you can visit in the city of Corinth.
Temple of Poseidon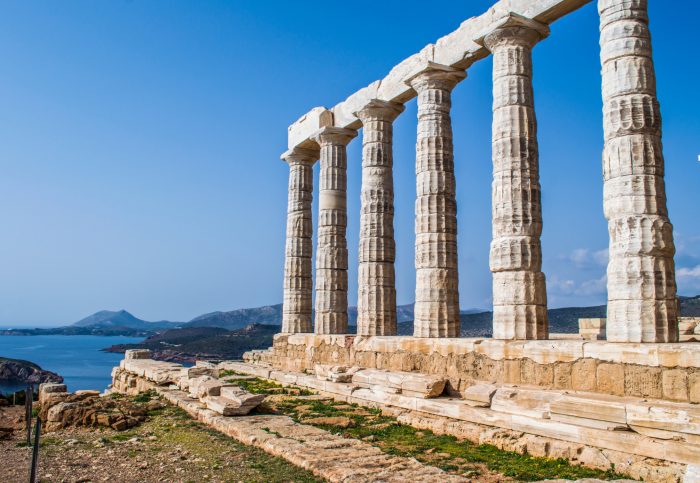 The Temple of Poseidon was built at the ancient port of Sounio in the center of the 5th century BC. It was constructed to honor the sea god Poseidon. Its architecture was innovative in design, a fantastic reminder of its iconic marble pillars.
The Ancient Theater of Isthmia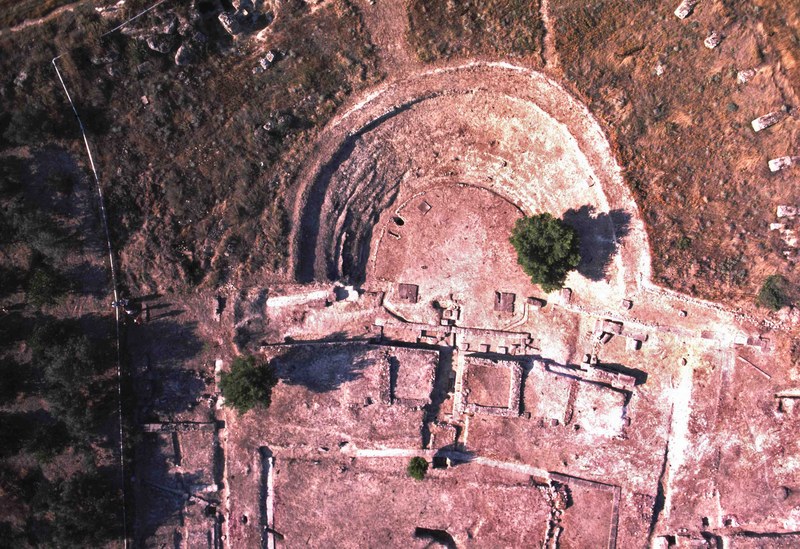 This first theater building dates back to the second half of the 5th century BC and is contemporary with the Poseidon Classical Temple and Classical Stadium design.
The theater is located on the slope of a shallow ravine, northeast of the plateau of the Temple of Poseidon.
Stadium of Isthmia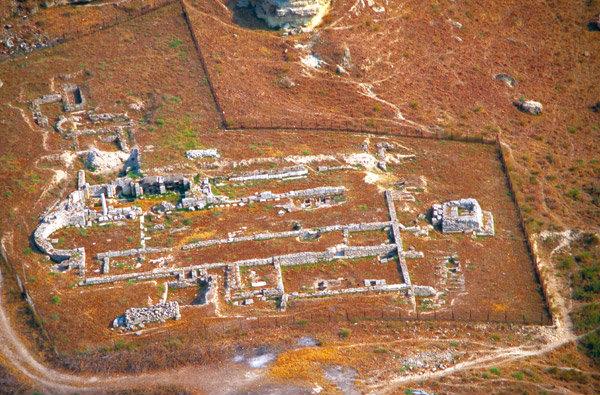 More recently, the stadium was reconstructed with a length of approximately 181 meters into the current hollow of the previous stadium.
The stadium was once situated southeast of Poseidon's temple. Unearthed by excavations, there was a sixteen-lane running track at one moment in the old stadium.
Corinth Canal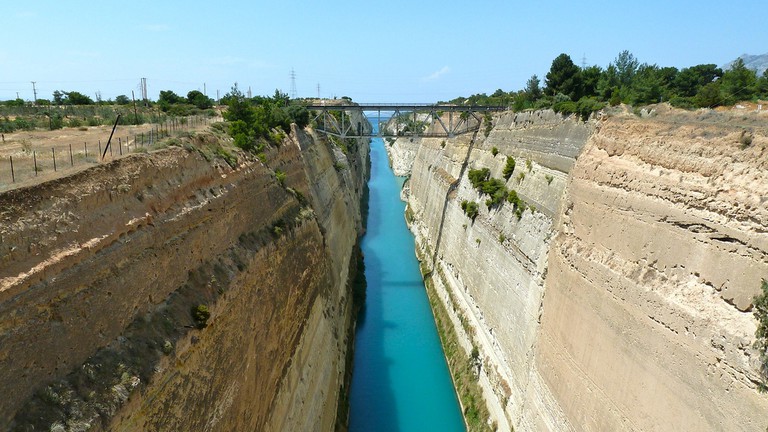 People have been searching for a more accessible manner to travel from the Korinthian to the Saronic Gulf from ancient times, and vice versa. The Diolkos, a paved road along which ships can be pushed across the isthmus, was created for this purpose. In the old day, Demetrios Poliorketes, Julius Caesar, Caligula, Nero, Herod Atticus, multiple Byzantines, and the Venetians eventually tried desperately to open the canal. Today, the canal still remains.
The Ancient Corinth has a lot to offer. Today, tourists never miss the chance to visit these sites because of their beauty, but also because of how much they resembles history and early civilization. Corinth is something you shouldn't miss!
Sparta's Historical Hotspots
Sparta was a warrior society in ancient Greece that reached the height of its power after defeating rival city-state Athens in the Peloponnesian War (431-404 B.C.). Spartan culture became a cultural center of loyalty to the state and military service.
Sparta, also known as Lacedaemon, was an ancient Greek city-state situated mainly in Southern Greece's present-day region known as Laconia. Sparta's population consisted of three primary groups: the full-fledged Spartans or Spartans; the Helots or serfs/slaves; and the Perioeci, who were neither slaves nor citizens.
Here are the historical hot spots you need to see in Sparta.
Archaeological Museum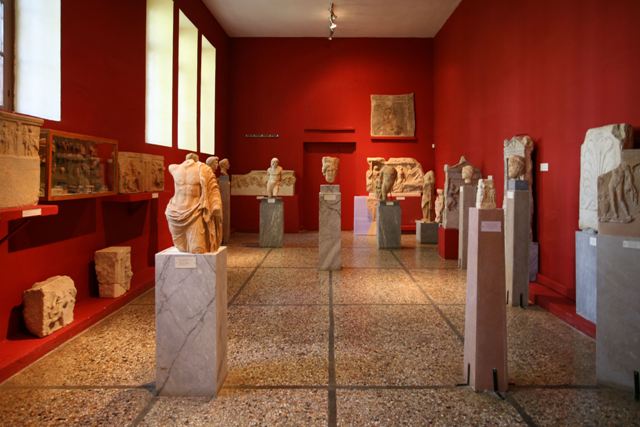 This enjoyable archeological museum is the home of old-style buildings and artifacts from the illustrious past of Sparta. Look for the kind of votive sickles devoted to Artemis Orthia by Spartan children.
There may also be reliefs depicting Helen and Menelaus, bronze and lead votive figures, heads and torsos of different deities, a head-and-torso named King Leonidas, a wonderful razor-backed wild boar, votive terracotta masks, and grave stelae. Hellenistic and Roman Sparta's beautiful mosaics are also on display today.
Pantanassa Monastery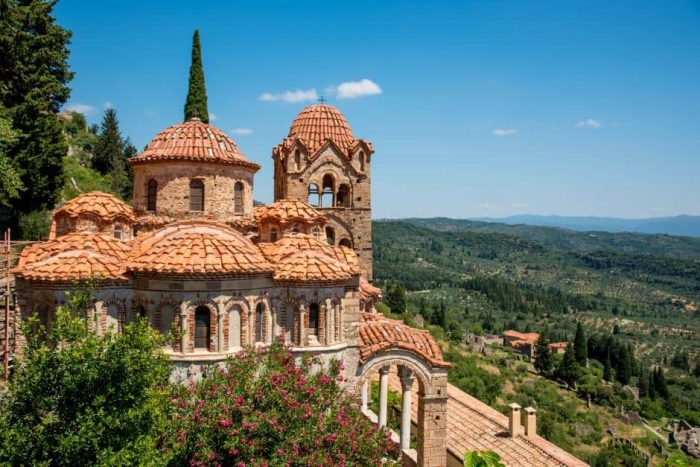 The Monastery of Pantanassa is a monastery in Mystras, Greece. It was established and devoted in September 1428 by a chief minister of the Morea's late Byzantine Despotate, John Frankopoulos. It is the only permanently inhabited monastery on the site. It is now inhabited by nuns who offer hospitality.
Sanctuary of Artemis Orthia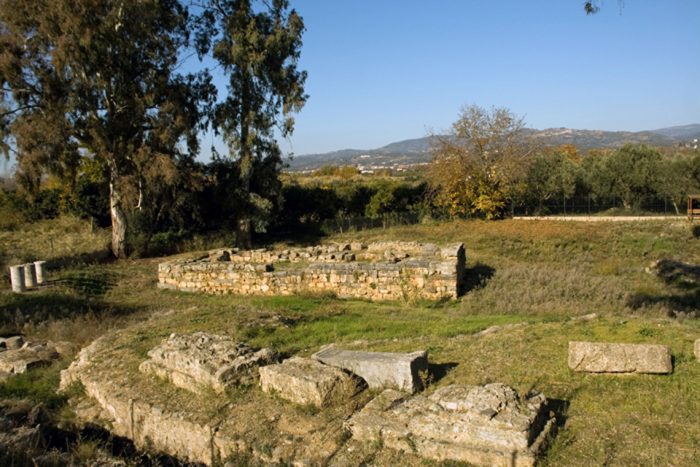 Built just northeast of Sparta, this place where Artemis Orthia's sanctuary stood for millennia has been a sacred place.
It appears that the earliest shrine was constructed back in the 9th century BCE, based on the kind of pottery discovered at the deepest stages of excavation. The real temple, however, was built around 700 BCE and then reconstructed several times. Artemis was a popular Greek goddess worshipped throughout Greek towns. She was connected with hunting, and in particular, with nature.
Conclusion
Greece is not only for beautiful beaches and villas, but also a hub for learning, knowledge, and history. Ready to pack your bags and fly to Greece? Plan your visit and have an authentic Greek experience!