Traveling for work has its perks and advantages. The classic business trip has evolved to meet the needs and desires of jet setters today with the introduction of new technologies, devices, and travel habits. However, if you are someone who travels a lot for work, you may be looking for ways to make sure your trips go smoothly.
When you spend such a significant amount of your time traveling, it is important that you don't act the way you do when you are on vacation. Though business trips can be a mini getaway, if you take them often, you should try to maintain a healthy lifestyle. 
Whether you travel every other weekend or once every few months, we want to help make sure your business trips go well! Here are some tips you need to know when you're traveling for business.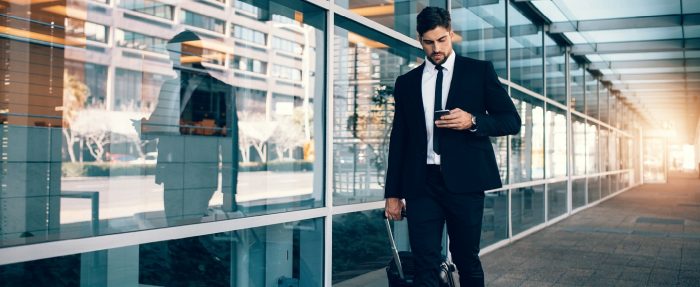 Take Only Carry-On Bags
Lugging through a foreign city with a large suitcase or losing your luggage before your destination is no way to start a business trip. So, pack light and stick to using carry-on bags for all of your belongings. Every time you travel, you can save time by having extra toiletries, chargers, office supplies, and business cards already in your bag. Place dress shirts in sacks. The plastic bags that are delivered in your dry cleaning will help keep shirts in your suitcase from wrinkling. This will save you the time you would otherwise spend waiting for your luggage and checking it in.
Keep Your Electronics Charged
Before you fly, charge all of your electronics. Your phone, laptop, and tablet should all have plenty of energy to help you spend time at the airport and on the flight productively. You may not have an outlet near your gate, so it is best to be prepared.
Plan Your Flight Properly
Book flights that are non-stop. Layovers will only prolong the trip. A mid-trip stop of two or three hours can mean spending an extra day on the road, waking up earlier than expected, or missing out on important meetings.
Pay for membership in an airport lounge. For a reasonable cost, most airlines offer rooms with plenty of food, outlets, and quiet space. Spend the time waiting for your flight away from everyone's hustle and bustle waiting for your trip.
When you're on a budget, you're probably only looking for flights in the coach class. That usually makes sense, but there may be fewer business travelers during the holidays — which can sometimes decrease the business and economy class seats rate.
Eat Healthily
A business trip is not a vacation. You're supposed to be at the top of your game, so this may be the worst time to interrupt your regular diet. Choose a healthy meal that you can consume as often as possible, particularly while traveling abroad, rather than switching to comfort foods. The easiest way to minimize pressure on your body and your routine will be to keep your meals quick and safe.
Exercise During The Trip
Your business trip is not the time either to chuck your workout routine out the door. Remember to always book a hotel with a gym and, if you can, workout first thing in the morning. Therefore, you're not going to have an excuse not to go later in the day, or an opportunity to plan something that will cut it off. Working out while you are on a business trip will help keep your mind sharp.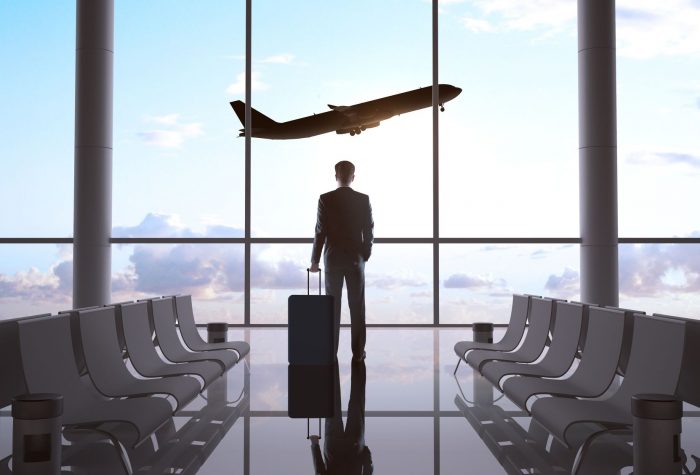 Conclusion
Traveling can be hard on your body and exhausting for your mind. However, on the road, you need to keep doing your job well. These tips will help you get through every business trip in the future. For more traveling tips, click here.